Advertising Week Briefing: Publishers pitch their methods for growing and engaging audiences to marketers
October 19, 2023 • 5 min read
•
•
Ivy Liu
This article is also available
in Spanish
. Please use the toggle above the headline to switch languages. Visit
digiday.com/es
to read more content in Spanish.
Publishing execs representing media companies from The Sun to Betches Media touted their ability to grow and engage audiences to marketers at Advertising Week, focusing their pitches and panel sessions on their strategies to reach niche audiences.
Their spiels come at a time when it's arguably harder than ever to attract eyeballs to content, from Facebook's move away from publishers' content to larger news organizations' struggles to convert readers into subscribers.
Among those pitches was a new portfolio from UK-based company LBG Media (which owns Ladbible), which announced that it acquired millennial-women focused, profitable company Betches Media for an initial cash offer of $24 million, with up to an additional $30 million subject to Betches achieving "certain revenue and profitability targets to 2026," according to a statement shared by a company spokesperson. Betches will remain a standalone business, but will work with LBG's existing U.S. team to develop direct partnerships across both companies' brands and audiences.
"Don't take shortcuts," Betches Media CRO David Spiegel said on a panel Wednesday when asked to share his advice on building a business. "Invest in the work, invest in the time to build up an audience. There are no hacks to this."
Betches Media wasn't the only company to tout its growth at Advertising Week. The U.K.-based newspaper The Sun launched in the U.S. in 2020 and last year grew its audience here by 100% year-over-year to 40 million unique visitors, according to Dominic Carter, evp and publisher of The Sun.
The Sun attributed the growth to focusing on coverage of women and national and local news across the country, with teams based on both coasts and in middle America.
"We didn't know we would grow that fast," Carter said during an Advertising Week session on Tuesday afternoon. "We very intentionally have gone after women because women share content better than men."
The Sun's U.S. audience is now 60% female, 40% between the ages of 35-54 and 40% over the age of 54, said Gina Bacchiocchi, The Sun's entertainment editor. She also believes the audience growth comes from "giving the people what they want," which has included coverage of television celebrities.
"We're not only covering A-list stars," she said. "We're not snobs about it, we're not too good or too elite to cover any sort of thing. We're just basically focusing on what's doing well."
The Sun's revenue is driven by programmatic display and video advertising, Carter said, without providing exact figures. The company doesn't have salespeople based in the U.S., but plans to hire a team over the next six to nine months to help bolster these numbers, he added. Carter noted the company has shied away from working with "content recommendation engines" to recirculate audiences to their own content.
"We didn't want to give up half our page to a third party to send them to content that we didn't believe was as good as ours," Carter said. Instead, the company uses its own proprietary audience insight tool to "serve [readers] our own stories, which allows you to drive your [page views]. We also realized [by] not having that minimum revenue guarantee and giving up half a page, we've managed to make more money. We've doubled the revenue that we otherwise would have got."
TheSoul Publishing, meanwhile, shared in a session on Wednesday how it used its own growth learnings to partner with Crayola to create short YouTube videos to increase Crayola's organic audience. In this instance, TheSoul Publishing worked as a quasi-creative agency to help grow Crayola's YouTube views, said Patrik Wilkens, vp of operations at TheSoul Publishing.
TheSkimm urges marketers to review brand safety considerations
Media company theSkimm shared at Advertising Week its content strategy (and brand safety considerations) over a topic that resonated deeply with its audience of millennial women: the Supreme Court ruling that overturned Roe v. Wade.
It's a topic that will likely continue to plague publishers as they continue to focus covering a charged news cycle — and as the next presidential election approaches, as publishers at last month's Digiday Publishing Summit also discussed.
While theSkimm focused — editorially — on educating its audience, it also was working to explain to advertisers that this content was brand safe, theSkimm's svp of content Julie Alvin said on Wednesday.
Alvin stressed that theSkimm was a "non-partisan organization" that doesn't take a political stance or advocate for or against certain legislative issues. However, theSkimm's audience was looking for information on what the ruling meant and how it would impact their lives after the ruling, Alvin said. While advertisers tend to shy away from difficult news stories such as reproductive rights, Alvin urged marketers to reconsider their misgivings about appearing next to such content. She did not provide specific numbers to illustrate how much dollars actually moved.
"We'll often speak to advertisers who are interested in advertising in our largest products like [our flagship newsletter] The Daily Skimm but aren't necessarily interested in being next to certain controversial or really fraught, hard news stories," Alvin said. "I feel like there's been an increasing allergy to being next to content that is not seen to be brand safe."
When it comes to talking to brands about these stories, "our audience is… interested [and] highly engaged in these topics," Alvin said. "So if you want to reach a highly engaged audience, advertise in a newsletter right after the Dobbs decision because nobody is going to be reading The Daily Skimm word-for-word, top-to-bottom more intently than an audience that is experiencing a change in her access to reproductive rights in a way that could impact every aspect of her life."
Elsewhere from Advertising Week
In the first rollout of its CASA standards applicable to CTV, OMG can deliver program-level reporting at scale, and will make that available to all OMG clients.
Coming up
9:30 In Housing Ad Tech: Mission Critical or Just A Fad, The Insights Arena
10:00 Ready for a Reset? Build Your Marketing Playbook Around the Consumer (hosted by Digiday senior reporter Marty Swant), The Innovation Factory
11:20 On-Demand Fans are Rewriting the Sports Playbook, The Screening Room
12:00 The Power of TIME: Jessica Sibley on Taking the Brand Into its Next 100 Years, The Screening Room
12:40 Brand Alchemy: Turning Your IP Into Content Gold, The Innovation Factory
2:40 The Impossibility of Sustainability, The Innovation Factory
3:20 Harnessing the Power of Local Advertising This Holiday Shopping Season, The Screening Room
https://digiday.com/?p=522465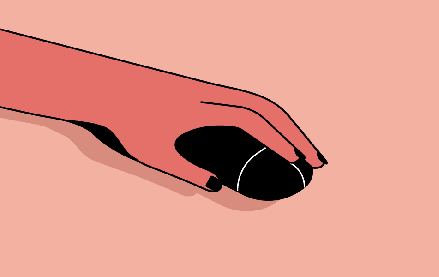 December 1, 2023 • 3 min read
People claim that the role of chief diversity officer is vanishing. However, AI is booming, and the CDO can help ensure responsible AI.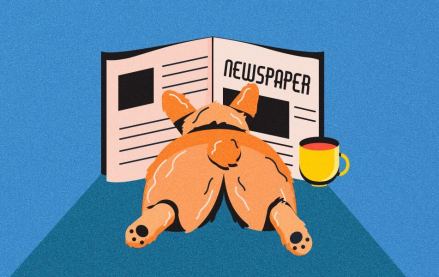 November 30, 2023 • 4 min read
Digiday+ Research found that publishers' programmatic ad revenue didn't quite live up to expectations this year, but they still see it as a growth area.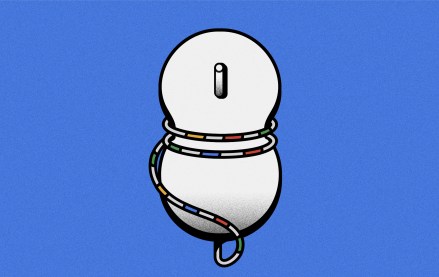 November 30, 2023 • 13 min read
For a couple of publishers, referrals from Google are down upwards of 60%.