Omnicom Media Group makes its bid to determine incrementality in retail media via its CASA effort
October 18, 2023 • 3 min read
•
•
If there's one area that constantly keeps media agencies on their toes — no, for once the answer is not generative AI — it's retail media, which is growing at geometric rates and stands to eclipse TV in attracting ad revenue before long.
Which is why Omnicom Media Group (OMG), in its weeklong quest this week to assign standards and accountability to the biggest areas of growth in media, is for the first time revealing its retail media-related standards as outlined in its Council on Accountability and Standards in Advertising (CASA) retail subgroup. OMG has already announced updated CASA standards in social media and the broader programmatic world this week, tied in large part to reveals made during Advertising Week New York.
The need for standardization of measurement, inventory and outcomes evaluation are vital to the growth of the sector — whose estimates range from $45 billion in the U.S. this year to well over $110 billion globally.
The retail CASA effort focuses especially on incrementality — the ability to attribute growth from a particular marketing effort — as it pertains to the use of retail media data to inform connected TV campaigns, said Frank Kochenash, CEO of Omnicom Transact, which is an umbrella group connecting all of the holding company's commerce and retail efforts.
"The use of retail data in connected TV as an emerging channel is really quite new, and there's not a lot of standardization in terms of how retailers and retail media networks report that — and even the science and methodology of incrementality is non standard," said Kochenash. "A big part of our effort is to bring some standardization, and we believe that will help advertisers better understand what they're getting. That then opens up the market for the buy side and for the sell side."
"The retail media standards that CASA is advancing – especially in the area of incrementality measurement – will help us unlock and accelerate growth in retail media channels," added Jennifer Adams, director of shopper & customer marketing at Beiersdorf, one of 25 Omnicom clients helping with hammering out the standards.
Several retail media network partners are collaborating with OMG on at least one of its four CASA retail pillars, which include adjacency and placement controls; audience targeting; reporting, verification and auction transparency; and as noted above, incrementality testing and measurement. The networks include Kroger, Albertsons Media Collective, Amazon, Walmart, Macy's, Target, Instacart and Criteo.
Cara Pratt, senior vp of Kroger Precision Marketing, explained the reason her company took part in CASA. "Retail purchase signals hold the potential to transform advertising. But today, not every retailer is handling their data with the same accuracy or reliability," said Pratt. "We're at a moment where advertisers need every retail media network to invest the resources and talent it takes to operate a credible media company. As more retailers get serious about media, the impact will resonate across the advertising landscape."
But it's the opportunity to hammer out incrementality in retail media that's going to make a positive difference for RMNs, agencies and brands, added Megan Pagliuca, OMG's chief activation officer.
"Video has a significant impact in driving sales when you're looking at it on an incrementality basis, but if you look at [just] the last click, it doesn't drive sales," she explained. "This is a huge opportunity in the intersection of retail media data and video or CTV, that we can drive for marketers if we have that measurement. And that will help to unlock the potential — as well as drive significant sales for our clients."
https://digiday.com/?p=522252
December 1, 2023 • 6 min read
It's hard to concisely capture the myriad ways ChatGPT and generative AI overall have shaped business culture and society in a single year.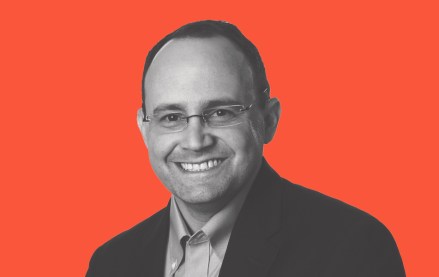 November 29, 2023 • 6 min read
McAfee's holiday shopping survey found 88% of U.S. consumers think hackers will use AI to "create compelling online scams."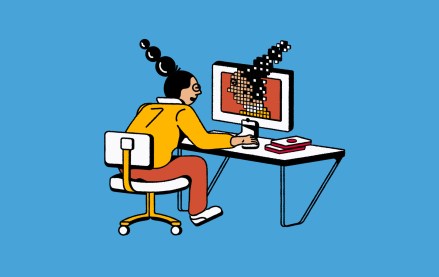 November 29, 2023 • 3 min read
Ad measurement firm Innovid's recent report on television insights revealed advertiser challenges around the growing gap between measuring media and optimizing campaigns across various services and platforms.