Omnicom Media Group aligns with SSPs through its CASA initiative to fight fraud and MFA abuse
October 17, 2023 • 4 min read
•
•
Continuing its Advertising Week-related rollout of efforts to better define standards and create accountability within various elements of the media landscape, Omnicom Media Group today is targeting the vast world of programmatic buying and the sell side.
Under the umbrella of its Council on Accountability and Standards in Advertising (CASA), OMG is essentially arguing for the buy and sell sides of the industry to work more closely together and play less of a game of telephone with each other. And the media agency group is working with six major SSPs to help align their common interests, including Magnite, Index Exchange, Google Ad Manager, Pubmatic, Freewheel and Microsoft's Xandr.
By doing so, OMG argues that made for advertising (MFA) sites can more effectively be avoided, and fraud can be minimized to generate programmatic campaigns that deliver more effectively for clients. 
The central argument is to make the separate circles of buying and selling more concentric, explained Ryan Eusanio, OMG's managing director of digital activation, especially since the sell side has deeper and better access to the data signals that help the buy side target more effectively. Buyers always look to squeeze more value out of their programmatic investment, and the biggest gains in value can be made from better supply curation. But the capabilities were either not there, or too cumbersome to operate at scale.
"For us, it's not so much about how do we play whack a mole with things like MFAs, but how do we solve the root cause of all of that, by bringing ourselves closer to the supply side, actually going through and figuring out value generation in a really customized way for each individual client?" said Eusanio. "Whether that's how we identify audiences, how we curate inventory and content signals, whether that's anti fraud components. We're putting all of that together in a framework, and implementing that across every SSP in a uniform fashion. It's really the crux of what CASA is trying to do … to make those buyer decisions clear."
Recent scrutiny of MFA sites, Google Video Partner inventory, and more, have buyers working double-time to ensure their supply is effective. Even beyond the grim outlook of recent reports, how do buyers not only avoid content that's not aligned to their values, but how do they better curate premium inventory aligned to their values at scale?
Eusanio said the hope is to curate SSP inventory at a far more granular level, but also to ensure up-to-date RTB protocols to prevent fraud as well as work more closely with anti-fraud companies. That leads to more investment from clients through programmatic channels.
"The work coming out of OMG's CASA SSP initiative has positive implications way beyond the U.S. market, with buyers all over the world able to leverage the enhanced reporting capabilities that OMG are establishing with leading SSPs," said Mike Zaneis, president and CEO, Trustworthy Accountability Group (TAG), which is leading the fight to increase trust and transparency in digital advertising. "We see this initiative as very complimentary to the work we are carrying out at TAG Trustnet."
From the SSP side, Adam Soroca, chief product officer of Magnite, said cooperation and insight into each other's processes has grown as a result of these efforts. "We spend more time with buyers than we ever have in the past, making sure they understand the supply that they're buying, making sure they have the tools they need to curate inventory, making sure they have the linkages to be able to add data through our pipes on the sell side," said Soroca. As a result,"there's never been a a clearer picture that buyers have of what's happening on the sell side. But the work isn't done."
Meanwhile, OMG clients say they appreciate the efforts being made on their behalf. "With the advertising industry and technology landscape rapidly changing, having access to not only learn about — and also inform — the  fundamental challenges advertisers are facing, and what future platform expectations should look like, is invaluable," said Jillian Davis, director of marketing technology at Cox Automotive, which does a lot of programmatic investing. "CASA gives clients confidence that we are being heard and we have a seat at the table as OMG  works directly with SSPs to define  standards and delivers capabilities that impact media ROI and  brand safety." 
As OMG's Eusanio summed up, "It's not like CASA has enabled me [the client] to invest more, but rather, I have more trust in this space, because I'm seeing more buyer-friendly capabilities. Those capabilities also happen to align with pillars that CASA is putting out. And now I am more comfortable in this environment." I'm willing to do more."
https://digiday.com/?p=522029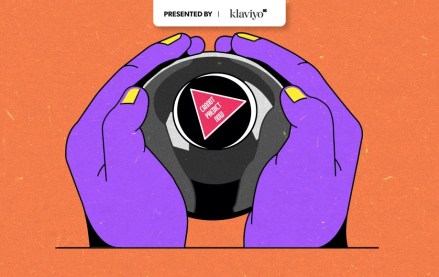 December 8, 2023 • 3 min read
2024 will be a major year for advertising as the U.S. presidential election boosts political spending. Agencies also anticipate other key drivers, including retail media, digital, sports and CTV, to contribute to growth.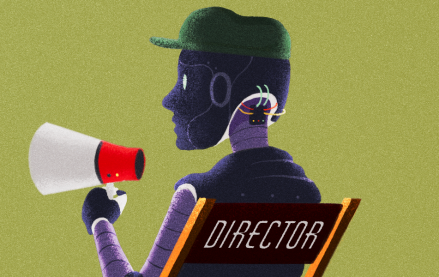 December 8, 2023 • 5 min read
Since ChatGPT became a breakout hit, the names of numerous AI companies and products have entered the cultural vernacular.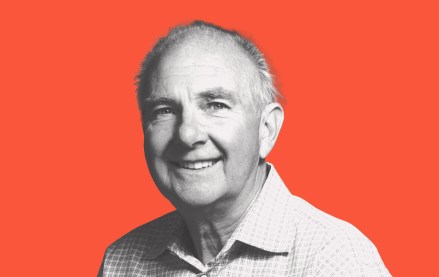 December 8, 2023 • 5 min read
As the world grows its own AI lexicon, Digiday spoke with the naming expert behind iconic names like Blackberry, Azure and the Impossible Burger.