TV networks face loss of affiliate revenue in shift to streaming
October 21, 2020 • 9 min read
•
•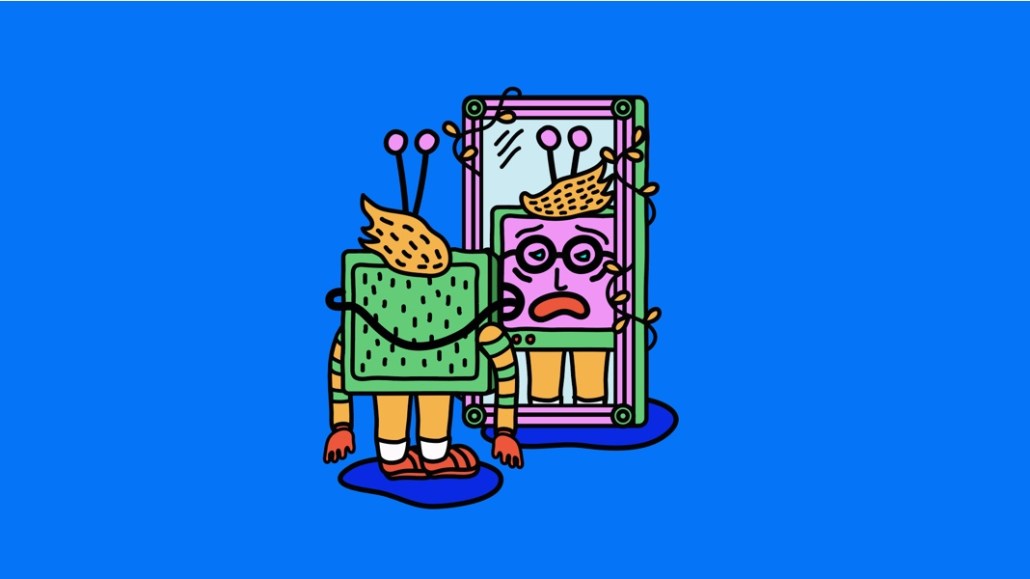 Image credit: Ivy Liu
This Future of TV Briefing covers the latest in streaming and TV for Digiday+ members and is distributed over email every Wednesday at 10 a.m. ET. More from the series →
The traditional TV business is migrating to streaming, but the long standing pay-TV affiliate fee is unlikely to survive the shift. This seeming inevitability is the most disruptive aspect of TV networks reorienting their businesses around streaming.
A major reason that TV networks have been slow to build up their streaming businesses in the first place is the many billions of dollars they receive from pay-TV providers like Comcast and Charter for each pay-TV subscriber that receives their channels. This affiliate revenue typically rivals networks' advertising revenue and pumps up their profits, and stock prices, so networks have been careful not to sacrifice that money when setting up their streaming businesses. This is why networks initially oriented their streaming properties around their pay-TV businesses, limiting streaming access to shows to pay-TV subscribers in hopes that this might help to stave off people cutting the cord.
But cord cutting has become a clear and unwavering reality for the TV industry. And now the absence of affiliate revenue is becoming a fact of the streaming industry.
Aside from streaming pay-TV providers like Sling TV and YouTube TV, streaming has no equivalent to traditional TV's affiliate fee. Connected TV device makers like Amazon and Roku do not pay to distribute media companies' apps. Free, ad-supported streaming TV services like Pluto TV and Samsung TV Plus do not pay to carry media companies' 24/7 streaming channels.
Replacing pay-TV's affiliate revenue is not impossible. But it requires networks striking upon a new revenue mix and recalibrating their business models.
When one TV network was piecing together the strategy for operating a standalone streaming property, "from the beginning, we assumed [affiliate] fees wouldn't be part of the business model," said an executive at the TV network. Instead the business model for that property revolves entirely around advertising.
That business model is helped by the network being able to package its streaming inventory with its linear inventory. But relying on advertising revenue alone means the network is limiting how much original programming it produces for the streaming property until the ad revenue grows and is repurposing that programming into clips that can then be posted to platforms like YouTube and licensed internationally.
Of course, there's hope that TV networks could build up streaming businesses that refashion the traditional TV's dual-revenue model.
Streaming audiences do not appear to be averse to paying to subscribe to ad-supported services. Hulu has said more people pay for its ad-supported tier than its ad-free version, and the combination of advertising and subscription revenue means the streamer makes more money from a ad-supported subscriber than an ad-free subscriber.
NBCUniversal and ViacomCBS have already adopted Hulu's paid, ad-supported streaming model with Peacock and CBS All Access respectively, and Discovery and WarnerMedia will look to follow suit next year.
However, it takes time to build up a streaming subscription business. Starz, for example, launched a standalone streaming service in April 2016 and rolled out an international version in November 2019, but it won't be until sometime next year that its streaming revenue is projected to supplant its linear revenue.
TV networks have been somewhat protected by the profitability of their linear businesses. But, it's unclear how long those linear businesses will be able to comfortably subsidize the streaming businesses' development, especially considering the toll that 2020 has taken on those legacy revenue centers.
AMC Networks, for example, has found success in getting people to pay for its streaming services like Shudder, which has more than 1 million subscribers. But its streaming properties have not been able to offset its declining linear business, leading to its net income for the first half of 2020 falling by 69% compared to the first half of 2019.
And with cord-cutting accelerating — 6.6. million U.S. households are expected to cancel their pay-TV subscriptions this year, per eMarketer — TV networks are facing the prospect that they may need to downsize until their streaming revenue can displace their lost linear revenue.
NBCUniversal and WarnerMedia have already begun laying off thousands of employees this year while reorganizing their businesses around streaming. And U.K. broadcaster ITV has announced plans to cut costs as it restructures in order to grow its streaming play. Additionally, NBCUniversal is reportedly considering making cuts to its portfolio of cable TV networks, according to The Wall Street Journal.
"As our business gets further pressured financially, because of the gap between our lucrative traditional pay-TV business and our streaming business, we will have to streamline our operations," said a second TV network executive.
Confessional
"Now that video has a home on every social platform, when it comes to on-site video for publishers, it's really hard to get people to consume video on our own platform."

— Publishing executive
Stay tuned: The connected TV upfront
Linear TV may have won the bulk of advertisers' budgets in this year's upfront negotiations, but connected TV may have won the war.
For starters, the only reason that some TV network groups secured roughly as much, and in some cases slightly more, money this year compared to last was because the increased money received for their streaming inventory offset the reduced money received for their linear inventory. Meanwhile, advertisers upped their commitments with digital-only players like Amazon, Roku and YouTube in large part because of their connected TV footprints.
"CTV took from everybody. It took from linear folks. It took from traditional digital partners. That's where we know the eyeballs are going and the dollars have to follow that," said one agency executive.
Of course, that doesn't necessarily mean the money going to CTV did not go to the TV networks. Disney, Fox and ViacomCBS have grown their streaming inventory through the acquisitions of streamers like Hulu, Tubi and Pluto TV, respectively. So while Amazon, Roku and YouTube were certainly not losers of this year's upfront, neither were the usual upfront winners. "There was so much money moving to [streaming] that everyone benefitted," said a second agency executive.
Numbers don't lie
-55%: Year-over-year decline in the number of film, TV and commercial shoot days in Los Angeles during the third quarter.
1: NFL playoff game that will stream on Amazon Prime Video and Twitch this season.
30%: Year-over-year increase in revenue for Bloomberg Media Studios, the publisher's branded content studio.
Trend watch: Casual sports fans
There are any number of reasons why TV sports viewership has been lower than expected. One of the more popular theories is the glut of games has pushed people to choose between watching Sunday Night Football or the NBA Finals. But another possibility is an absence of casual sports fans (cough, Golden State Warriors fans, cough).
In an interview with The Washington Post, ESPN's svp of research and insights Cary Meyers cited casual sports fans being checked out as a contributing factor to the disappointing viewership. "What we're seeing is casual fans are having a hard time putting other things aside. And, obviously, there is also cable news," Meyers said.
Agency executives are coming around to the same conclusion. One agency executive pointed to ESPN's claim that, thorough the first five weeks of the NFL season, TV sports watch time was up by 2% compared to last year and argued that the number should be much higher considering that that period last year lacked the NBA and NHL playoffs and part of tennis's U.S. Open.
Casual fans missing from sports' return raises the question of when this part of the audience will return. Maybe after the election. Maybe when they can watch sports in bars in the way they did pre-pandemic. Maybe when the games will feature full-sized, full-throated crowds and the only masks will be worn by catchers and goalies.
But a second agency executive acknowledged the potential that some casual sports may never return, having spent the time away from sports finding other ways to entertain themselves. "People's viewing habits have been disrupted," this agency executive said.
As with every other uncertainty clouding 2020, only time will tell.
What we've covered
Unstable fourth quarter TV ad market is pushing up prices:
The combination of low inventory availability and shifting demand is making scatter TV ad prices increasingly volatile.
The rising ad prices could push advertisers to redirect dollars to connected TV.
Read more about TV ad prices here.
How advertisers are adapting to a mixed-up fourth-quarter TV market:
Advertisers are turning to the scatter market to adapt to the unstable TV landscape.
The increased demand is tightening the market and making advertisers look beyond the usual in-demand inventory.
Read more about the fourth-quarter TV market here.
McLaren focuses on revving advertiser interest in esports into more media dollars:
McLaren was one of the first sports organizations to build an esports team.
Now the auto brand's esports team has major sponsors and an established presence in well-known tournaments.
Read more about McLaren here.
TV advertisers grapple with NFL, college football rescheduling games:
The rescheduling of games has dampened demand for college football in particular.
TV networks had prepared for this dynamic by pushing for flexible ad delivery and withholding viewership guarantees.
Read more about TV football advertisers here.
Samsung ramps up its connected TV pitch to advertisers across Europe:
In May, Samsung made its CTV ad inventory available programmatically for the first time.
Samsung's free, ad-supported streaming TV service launched in the summer across seven European markets.
Read more about Samsung here.
What we're reading
Streaming news wars:
TV news networks are taking their turf war to the world of streaming. While CBS has operated its streaming news network CBSN since 2014, the broadcaster and its rivals ABC, Fox and NBC have been investing in building up their respective news streamers over the past year, according to Vulture. The piece points out that news can be a particularly valuable programming genre for ad-supported streaming platforms carrying 24/7 channels given people's propensity to put the news on in the background. Also news programming is relatively cheaper to produce than churning out scripted shows costing millions of dollars per season.
Disney's Hulu dilemma:
Growth is usually a good thing. But when it comes to Disney's ownership of Hulu, that's not necessarily true. Hulu executives had pitched Disney's leadership on expanding the U.S.-only streamer internationally, but Disney executives eventually opted against the move because of the expansion's $4 billion cost and how it would add to the amount of money Disney owes Comcast for taking the latter's stake in Hulu, according to Bloomberg. As the article details, this episode is the latest example of Hulu's potential being capped by ownership's legacy financial concerns. With YouTube already a global powerhouse, ViacomCBS expanding Pluto TV internationally and NBCUniversal expected to follow suit with Peacock, inhibiting Hulu internationally could cause one of the dominant ad-supported streamers to cede its lead.
https://digiday.com/?p=381060
This week's Future of TV Briefing looks at what an industry group's conditional certification of three measurement currency contenders signals about the TV ad business's measurement overhaul.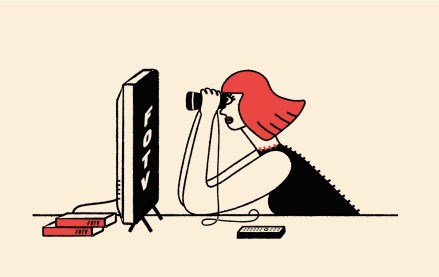 This week's Future of TV Briefing offers an updated list of the key terms that can cause confusion when talking about the TV, streaming and digital video industry.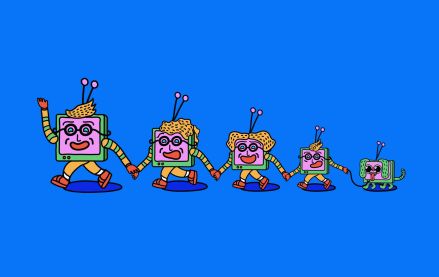 This week's Future of TV Briefing looks at what the Disney-Charter pay-TV distribution deal seems to indicate about the increasingly more-complementary-than-contentious relationship between traditional TV and streaming.