'There's still a lot of hand-holding': McLaren focuses on turning revving advertiser interest in esports into more media dollars
October 19, 2020 • 4 min read
•
•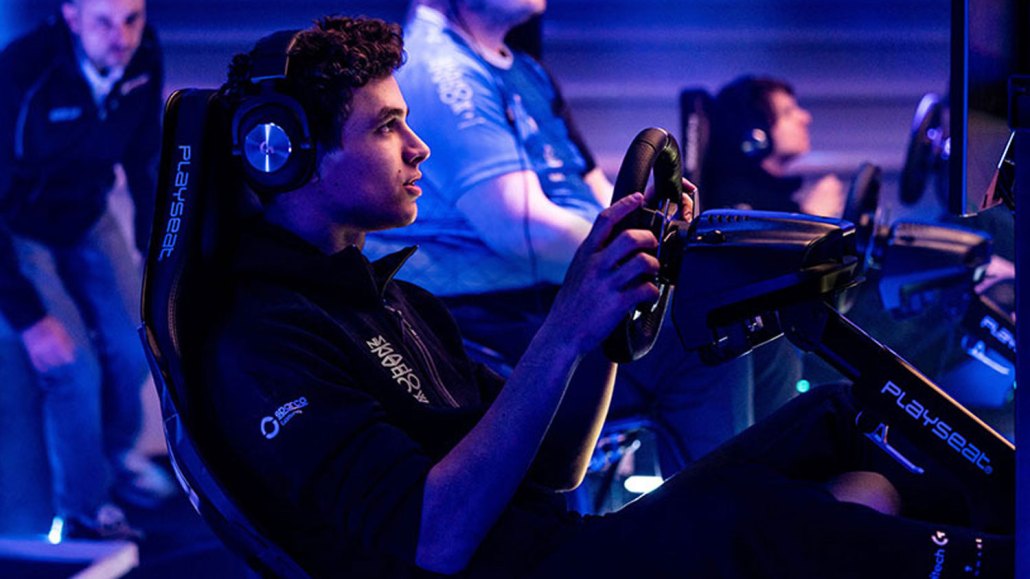 By being one of the first sports organizations to build an esports team, Formula One team Mclaren has had time to learn about the industry, embed itself in the ecosystem, and strike commercial deals. Its esports team now has major sponsors in Logitech and Huami and an established presence in well-known tournaments. During the pandemic, McLaren has had all these resources to leverage to grow in the burgeoning esports ecosystem.
"We had two years worth of interest in the first two months of live sports being canceled," said Leeston Bryant, senior manager of esports at McLaren. And the interest hasn't let up since with Bryant even involved in the IAB's first upfront event for esports in the U.K. earler this month.
Often, this interest comes from those advertisers' non-endemic to esports. These advertisers either strike sponsorship deals or fund branded content with McLaren's esports team. They see McLaren not only as an opportunity to start reaching esports audiences but also to reach those who are outside of it. Virtual sport, for those without a prior interest, is the next best thing after sport for live action.
In the U.S., for example, ad revenues for esports in 2020 will grow 12% to $196 million, around $3 million off of eMarketer's pre-pandemic estimates. Esports will make up for this short-term loss by 2021 when ad revenues will grow 14% to hit $225 million, roughly $6 million more than the research firm expected prior to the pandemic.
"There's a lot of interest in esports from advertisers, but there aren't many that have fully invested into it yet and so our team is having to do a lot of hand-holding through campaigns to articulate the long-term value of these types of deals," said Bryant.
This played out recently when virtual Grand Prixs flourished in the absence of real races. Along with the races, teams like McLaren let drivers like Lando Norris, who is an avid gamer, take part. Both the presence of virtual versions of real races and the involvement of the drivers meant the esports format was not a big jump for fans of the real thing.
"It's important to understand that many of the same things that drive traditional sports fandom — such as a shared sense of community, the excitement that comes from watching the best-of-the-best compete, and gathering together live — hold true for esports," said Rohit Gupta, co-founder and chief product officer at esports organization Andbox.
"Traditional sports organizations have a number of ways to transfer their valuable skills, knowledge, and expertise to the realm of esports," said Gupta. "But it's also important to recognize that it's not a simple process of duplicating what is done in the traditional sports world and then just applying it as-is to esports."
Nevertheless, motorsports have an advantage over other sports organizations in esports in that the games increasingly replicate the set-up and experience in the real cars. This closes the gap between live and virtual racing — McLaren's recent conversations with potential partners are a testament to this.
"When we're talking to brands it's clear that they find it difficult to make that leap into something like the 'League of Legends' esports property as it's a bit of an abstract concept to them, said Bryant. "Because we have both physical and visual cues association to Formula One racing then it's easier for them to grasp."
Not to mention that esports is a cheaper entry point into a sport usually reserved for the largest advertisers. Deals to be a lead sponsor with esports teams are usually around $100,00, according to one sports media exec. In comparison, Vodafone paid $75 million per year to sponsor the McLaren Formula One racing team between 2007 and 2013.
Still, there's a way to go before current interest from advertisers translates into real media dollars for sports organizations like McLaren.
As Bryant explained: "We're still seeing a lot of advertisers saying we'll take some media budget from this channel and spend £100,000 on an esports campaign."
It's a problem that will persist until the esports industry fixes its measurement issues. Measurement is still imprecise for many advertisers with the likes of McLaren only able to offer softer metrics like brand exposure. There are, however, plans underway to address this problem. McLaren is working on an audience offer that could help its commercial partners better segment the team's esports audience.
"We haven't had as much data as we should have on who this audience is, which is something we're building out currently," said Bryant. "As more brands enter the space they're likely to push the industry toward better measurement whereas now they're being led by it."
Help us make your experience with Digiday even better by taking a quick survey. Respondents will be entered to win a $25 Amazon gift card.
https://digiday.com/?p=380829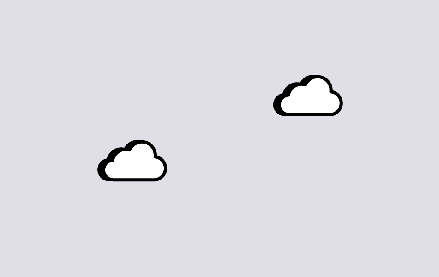 November 29, 2023 • 6 min read
Reducing carbon emissions from the digital ad ecosystem is an important priority, but various players are skeptical that much can — and is — being done to practice sustainability.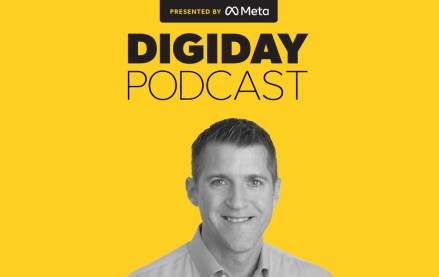 November 28, 2023 • 4 min read
Google's vp of global ads is confident that cookies will be gone from Chrome by the end of next year, despite all the challenges currently facing the ad market.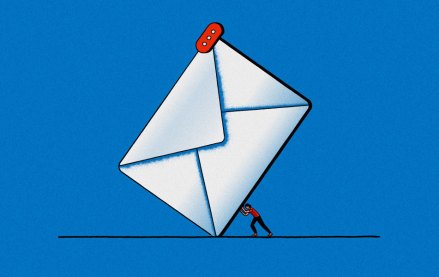 November 28, 2023 • 6 min read
Some email newsletter platforms' click-through rates are actually click-to-open rates, which are measured against the number of emails opened rather than the emails sent. But buyers seem to prefer it that way.