'You have to be more nimble': How advertisers are adapting to a mixed-up fourth-quarter TV market
October 19, 2020 • 3 min read
•
•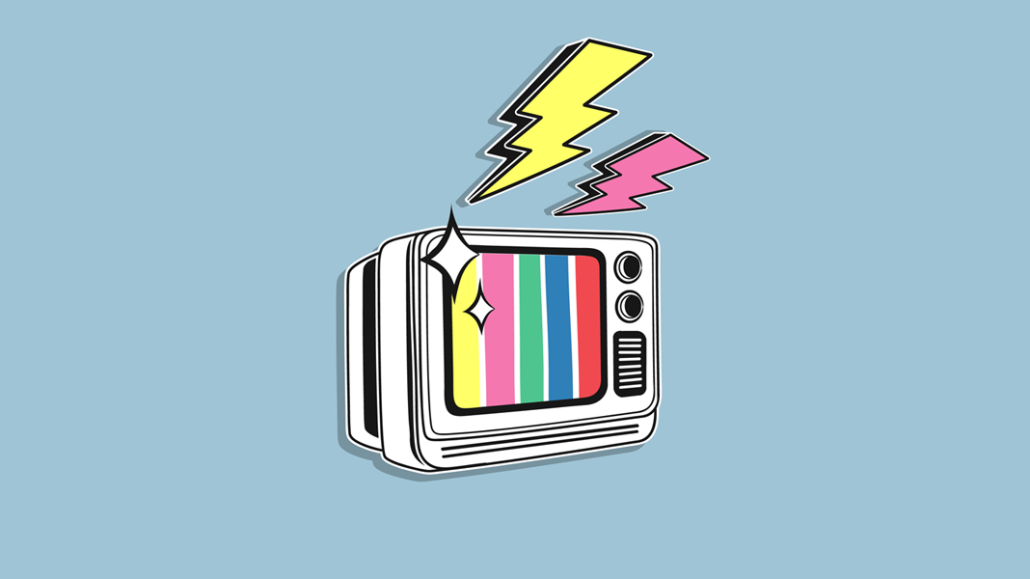 Ivy Liu
The fourth quarter is usually a pretty stable time for the TV advertising market. The last three months of the year are typically when broadcast networks air new shows and new seasons of existing series as well as when the NFL and college football seasons hit their groove, the MLB playoffs take place and then NBA and NHL start up their seasons.
But there is nothing stable about 2020.
TV viewership for live sports has been lower than expected. NFL and college football games are being rescheduled because of players testing positive for coronavirus. The NBA and NHL will likely be in their off-seasons until next year. And the crisis-induced production hiatus has thrown broadcasters' show schedules out of whack. As a result, advertisers are turning to TV's scatter market, where networks sell the inventory left unclaimed by upfront advertisers, as a way to adapt to the unstable TV landscape.
While scatter ad CPMs can be 40% to 80% higher than upfront rates, the flexibility of the scatter ad market can make the inflation worthwhile at the moment because advertisers can wait until closer to when an ad will air to buy a spot. Sports advertisers in particular have begun flocking to the scatter ad market as a way to hedge their buys against NFL and college football games that have been seeing lower than expected viewership and are at an increasing risk of being rescheduled because of players testing positive for coronavirus.
"With sports inventory specifically, there are a lot of unknowns around it. That's caused many advertisers to figure out how best to play that," said Brad Geving, vp of media at TV ad buying firm Tatari.
Advanced TV advertising firm Simulmedia, which operates a platform that largely trades in TV scatter inventory, expects that the spending going through its platform during the fourth quarter will up 100% compared to the fourth quarter of 2019, according to CEO Dave Morgan. Fueling that increase are the advertisers that traditionally buy sports, including football, having "realized they need to go to an audience-based complement because if you're chasing specific spots, it's a lot harder [to find that inventory available]," he said.
Some advertisers choose to advertise against NFL and college football games not only because of the large number of people that tune into the games but also because of when the games air. Home improvement retailers, such as Home Depot and Lowe's, for example, are big football advertisers because people are more likely to do home-improvement projects over the weekend. "If you're a brand like Lowe's who needs the weekend, that's why they buy the NFL," said Larry Mann, head of media at sports marketing agency rEvolution.
But with NFL and college football games being rescheduled, advertisers are having to guard against losing their ability to reach people on Saturday and Sunday. "You have to redistribute those impressions," said one agency executive.
That redistribution combined with weakened viewership is increasing the competition for what inventory is available in the scatter market. News inventory, for example, is hard to access, as would be expected in the lead-up to the U.S. presidential election. Additionally, "sports is tighter than average," said Ron Blevins, vp of media at TV ad buying agency Marketing Architects.
"Any of those scatter buyers that are chasing really specific spots, there is tightness," Morgan said.
That tightness crept up in the last two weeks of September, said Geving. The market loosened a bit in the first weeks of October, in keeping with ad markets usually being softer at the start of a new quarter, but "now we're seeing it really tighten up," he said.
In response to the tightness, advertisers are forced to look beyond the scatter inventory that is usually most in demand, such as broadcast networks, sports and cable news, and look to cable TV networks' entertainment programming and times of day where viewership may be lower, like afternoons.
Additionally, advertisers can opt to spread out their impressions by buying 15-second spots instead of 30-second spots, said Blevins.
"You just have to be more nimble," he said.
https://digiday.com/?p=380870
This week's Future of TV Briefing looks at how this year's upfront and recent announcements from AMC Networks and Paramount indicate the progression of programmatic in the TV and streaming ad market.
This week's Future of TV Briefing looks at how major streaming service owners' subscription business fared in the third quarter of 2023.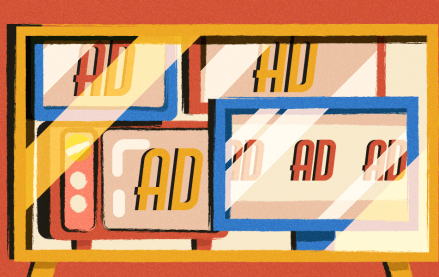 This week's Future of TV Briefing looks at what TV and streaming companies' latest quarterly earnings reports indicate about the state of the TV advertising market.