'This was the zeitgeist year': How TV networks sold advertisers on streaming in this year's upfront
September 30, 2020 • 10 min read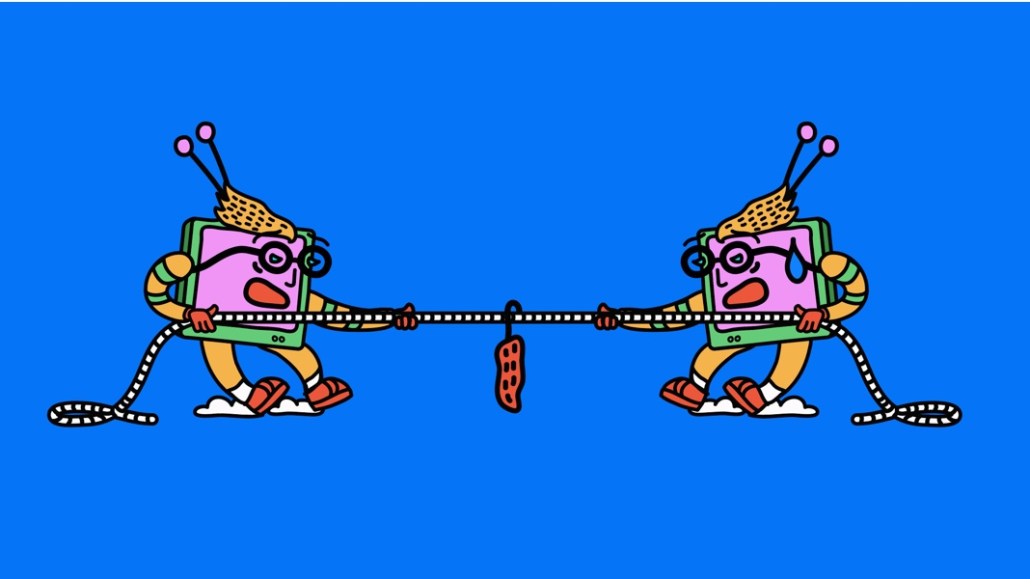 Ivy Liu
This Future of TV Briefing covers the latest in streaming and TV for Digiday+ members and is distributed over email every Wednesday at 10 a.m. ET. More from the series →
This year's upfront negotiations have been a tipping point for TV networks shifting their businesses from traditional TV to streaming.
While linear TV still accounted for a majority of the ad dollars that advertisers have committed to spend over the next year, the networks used this year's upfront market to set themselves up for streaming to eventually overtake linear. "Streaming became incredibly important. This was the zeitgeist year," said one TV network ad sales executive.
Ironically, TV networks have put their streaming ad businesses on a path to parity with their linear businesses by removing parity between their streaming and linear ad prices. Lowering streaming ad rates, by 10% to 20% in some cases, may seem counterintuitive, but creating a slope between linear and streaming prices enabled TV networks to slide advertiser demand to the medium where the audience is actually growing and where, in time, ad prices can increase as more money moves into the market.
Historically, many networks have sold their streaming inventory at roughly the same price point as their linear inventory. They believed that, whether someone was watching a show through their cable box or a connected TV device, the impression for ads running during that show should be worth the same. As much sense as that seems to make, ad buyers have pushed back against such a one-price-fits-all approach, if only because calling for lower streaming prices allows them to save money.
At the same time, TV ad buyers are growing agitated by linear TV's supply and demand dynamic. While linear viewership is eroding, traditional TV remains an easy, cost-effective way for advertisers to reach a large, concurrent audience. That is why advertiser demand for linear TV has held fairly steady despite the acceleration in cord cutting. However, the combination of steady demand and eroding reach continues to push up linear ad prices, and that dynamic is not sustainable and likely to give way, leading networks to lose revenue if they cannot accommodate the demand.
Even this year, agency executives estimated that advertisers committed less money to TV networks' linear inventory than they did a year ago. Advertisers spent $20.28 billion in last year's upfront, according to an estimate from eMarketer. "The dollars were there, and linear couldn't fit all the dollars," said a second TV network ad sales executive.
In other words, TV networks need their streaming properties to offer a release valve. But for that to happen, they need to get advertisers to buy their streaming inventory.
To incentivize advertisers to buy the networks' streaming inventory, TV networks have had to chip away at their streaming ad prices. This process began last year when some networks shaved off their streaming ad rates by single-digit percentages. While that had some positive impact to get ad buyers to move money to streaming, "no question streaming had not hit critical mass last year. Covid changed the game," said the first TV network executive.
The shelter-at-home orders rocketed networks' streaming viewership and, thereby, their streaming pitches. Some networks saw triple-digit increases in streaming viewership during the second quarter. Those viewership increases are especially valuable because large chunks of networks' streaming audiences do not tune into their linear channels, so the streaming viewership can increase a network's audience by 30% to 40%. Streaming "is adding to supply, which is allowing us all to bring in more dollars," said the second TV network executive.
And this increase in streaming viewership translates into an increase in inventory supply, enabling networks to drop their streaming ad prices because they could make up the difference with the increased number of impressions they can sell.
"Digital pricing was certainly more south than linear pricing. I think that's reflective of the supply of premium digital video becoming more significant," said a third TV network ad sales executive.
In a way, the TV networks made a bet in this year's upfront. By dropping their streaming ad prices to encourage advertisers to buy that inventory, they can hope for the streaming ad demand to continue to grow to the point of pressuring those prices to rise.
Even in the short term, the bet is paying off by protecting networks' advertising businesses in a precarious financial climate. Advertisers may have committed less money to network's linear inventory in this year's upfront, but because of the money committed to networks' streaming inventory, the amount of money committed overall held flat and even increased by single-digit percentages, according to agency executives.
"At the end of the day, we can't take a CPM to the bank. Wall Street doesn't care about the CPM. They care about dollar volume," said the first TV network executive.
Confessional
"I think it's a crock. I don't know what they're trying to accomplish."

— TV network ad sales executive on P&G's call for the TV upfront market to change
Stay tuned: Rising sports rights fees
The stakes are rising for the rights to televise major sports. Fox is preparing to spend as much as $2 billion per year to air NFL games on Sundays. And Disney is polishing up its pitch to retain rights to Monday Night Football. Meanwhile, WarnerMedia has renewed its MLB deal and will reportedly pay $3.7 billion over seven years, a 65% increase in the per-year price.
WarnerMedia's MLB deal crystallizes how valuable sports are to TV Networks and how much more expensive their rights are likely to get.
NFL owners taking note. Ratings dwarf those of Baseball.. https://t.co/rUe1c17V5z

— Andrew Brandt (@AndrewBrandt) September 24, 2020
While TV sports viewership has dipped over the past two months amid a glut of games, live sports remains the main means for TV networks to attract large audiences and the ad dollars that follow. "These programs are still doing the best ratings of everything that's on linear TV," said one agency executive.
And the sports leagues know this. So like an MVP-caliber franchise player poised to become a free agent, the leagues — especially the NFL and NBA — are looking to their major paydays as their existing rights deals are set to expire over the next couple years.
The ballooning rights fees could make the leagues more likely to sell their rights to tech giants like Amazon and Google that may be better able to stomach the exorbitant amounts. However, leagues like the NFL have said how important it is for them to reach large live audiences and have called for digital players to prove they can equal traditional TV on this front.
So, while the tech giants attempt to prove they can measure up TV's concurrent viewership, the TV networks are trying to show they can match the tech giants' financial offers. Now to see who has the biggest audience and the deepest pockets.
Numbers don't lie
22.2 million: Average combined number of viewers for English-language broadcasters prime-time programs over the past year.
1 million: Number of people who subscribe to AMC's standalone streaming service, Shudder.
30: Updated maximum length, in seconds, for videos posted to Instagram's TikTok clone Reels.
Trend watch: Branded videos return to production
Movies and TV/streaming shows aren't the only projects that have begun returning to physical production. So are branded videos. But, as with movies and shows, branded video productions are not the same as they were before the coronavirus crisis shifted shoots to Zoom in March.
In addition to adopting health and safety measures — like requiring crew members wear masks, regularly testing everyone on set and limiting shoot sizes — branded video productions are also dealing with brand executives being a bigger part of shoots, according to producers at agencies and media companies that create videos for brands.
Because of the smaller crew sizes on set, physical productions continue to use video conferencing for producers and even directors to remotely monitor and guide some shoots. However, if a producer can follow along on Zoom, there's no reason a brand executive can't also look in. And so they are.
Under normal circumstances, brand executives are often on set, so their presence on Zoom is not surprising. However, on a regular production, brand executives can be be cordoned off to a specific area, allowing producers to speak to the crew without needing to involve a brand executive who may not be familiar with the ins and outs of a shoot. But if those conversations are occurring over Zoom, then everything is within ear shot of the brand executive.
That doesn't have to be a bad thing, but it means that producers have to be extra cognizant to manage communication so that wires don't get crossed — and the brand executives allow the producers and crew members to do their jobs.
What we've covered
Food52 jumps further on streaming bandwagon with new CTV app:
Food52 will debut a connected TV app on Roku, Apple TV, Amazon Fire TV and Android TV.
The food publisher first entered the streaming market in November 2018 with a 24/7 streaming channel.
Read more about Food52 here.
How A+E Networks is building a portfolio of free 24/7 streaming channels:
A+E Networks has launched its third free, ad-supported streaming TV channel in the past year.
The channels provide an opportunity for the TV network group to expand its audience and advertising beyond pay-TV subscribers.
Read more about A+E Networks here.
Snapchat is pitching high-frequency, high-reach ad campaigns:
Snapchat's "Platform Burst" promises advertisers to reach a certain amount of people frequently over three or five days.
Specifically, the app guarantees advertisers will reach at least 40% of their target audience 15 times.
Read more about Snapchat here.
TV advertisers grapple with glut of live sports affecting viewership:
Live sports TV viewership has fallen short of advertisers' expectations.
The shortfalls mean TV networks will need to make up for the missed reach guarantees.
Read more about live sports viewership here.
How college football's return could shore up TV advertisers' sports viewership shortfall:
College football's return could plug advertisers' lower-than-expected sports viewership gap.
However, there are questions as to what extent advertisers can expect to receive make-goods for college football.
Read more about college football here.
What we're reading
NBCUniversal's cable channel culling:
NBCUniversal, like WarnerMedia, is reorienting its business from being predominantly centered on traditional TV. That may mean cutting parts of its that business. The company is already phasing out the position of cable network president and may eventually do away with entire cable channels, according to The Wall Street Journal. Dramatic as the latter move would be, it would be a shrewd one considering how declining linear viewership and accelerating cord cutting is making the economics of operating a cable TV network less tenable.
TikTok's creator charm defensive:
TikTok's future remains up in the air, which has put on edge the creators that have come to rely on the mobile video platform. While some creators have started to spread out to other platforms like Instagram and YouTube, TikTok has stepped up its efforts to keep creators posting to its platform, according to The Hollywood Reporter. In addition to company blog posts and TikTok executives' tweets, the platform's creator managers have been regularly checking in with creators to address any concerns. The communication appears to be working to assuage creators' concerns, though the episode is only the latest example of why creators should diversify rather than becoming overly reliant on any one platform.
Connected TV's ad fraud issue:
Where audiences go, so do advertisers. But where ad dollars go, fraudsters are soon to follow. With connected TV accounting for a larger share of audiences' attentions and advertisers' investments, the amount of fraud in the CTV ad market is also on the rise, according to The Wall Street Journal. As with other digital media, the fraud is typically found in the programmatic side of the market, with bad actors faking impressions. However, while the methods of fraud are not necessarily new, identifying and eliminating fraud in the CTV ad market is difficult because of how underdeveloped and opaque the market remains.
https://digiday.com/?p=379211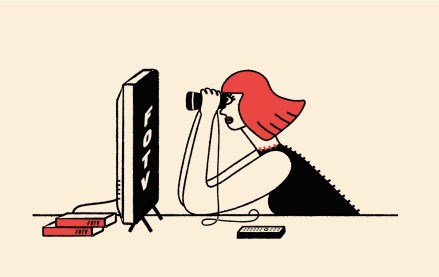 This week's Future of TV Briefing offers an updated list of the key terms that can cause confusion when talking about the TV, streaming and digital video industry.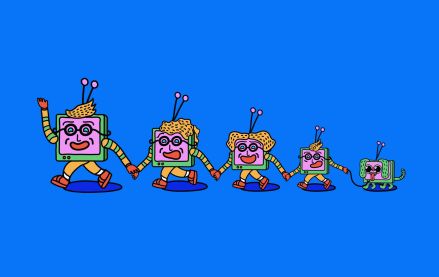 This week's Future of TV Briefing looks at what the Disney-Charter pay-TV distribution deal seems to indicate about the increasingly more-complementary-than-contentious relationship between traditional TV and streaming.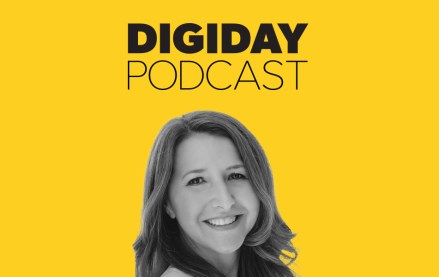 September 12, 2023 • 3 min read
Traditional TV now accounts for less than 50% of Georgia-Pacific's spending, but its share still exceeds streaming's.