'Bullish that it will be higher': Bloomberg Media Studios has grown revenue 30% year-on-year
October 15, 2020 • 5 min read
Bloomberg Media Studios, established in 2017 as one of the earlier examples of a publisher evolving its content studio to be more consultative for ad clients, has grown revenue by 30%, year-on-year and global headcount is more than 25 employees. That growth is thanks to launching new ad formats to expedite campaigns, working with new clients in different sectors and drawing on its data chops to create longer-term campaigns tied to consumer behavior change and trends for brands to own.
In April Bloomberg Media launched a suite of services called Rapid Response, essentially a template of social video ad formats, where clients like IBM and software company Atlassian can get a video ad live on Bloomberg Media ecosystem between 48 hours and one week.
Revenue growth is attributed to the clients opting for this suite of services as well as other clients increasing marketing spend, knowing that content production and investment during a recession is key. Bloomberg Media has also spun up new verticals, like Bloomberg Green (climate change and the green revolution) and Bloomberg Wealth (personal finance). The former especially, has introduced the publisher to new and different brands outside its core sectors of business and finance.
The publisher wouldn't share exact revenue figures but global head of Bloomberg Media Studios Ashish Verma is "bullish that it will be higher than that [than 30% year-on-year growth by year end] at a time when other [publisher] content studios are shrinking."
"Clients come to us to combine strategic data science and creative in order to own this white space and truncate that in a way that's more powerful for the audience and the brand," said Verma. "As a result, we are seeing a movement for clients coming to us for leadership platform development, that is where the future is going, how we create these applied leadership platforms powered by data."
Instead of offering a traditional campaign marketing, Hyundai's latest hydrogen-powered car, Bloomberg Media Studios — which has worked with the automaker for years — looked at data from Bloomberg Media's 300 business analysts, data from the Bloomberg Terminal and proprietary studies to find a gap for Hyundai to position itself as the brand talks about hydrogen as the next-generation clean energy for cars. Bloomberg created a Hyundai branded, data-driven H2 index so users could view hydrogen usage data for 14 countries across 5 industries and then even deeper across multiple sub-categories. A series of infographics and videos accompany the index to explain and demystify hydrogen fuel across a range of themes and issues.
"When you land at that white space you pivot from talking about a product to talking about a platform, which is much more long-term and owned by both Bloomberg Media and Hyundai," said Verma. "You're talking about a global point of view and you can own the shift in behavior."
The disparity of coronavirus-induced impacts is growing. Bloomberg Media has a client roster heavily weighted to B2B clients like tech and finance brands, which have been more resilient and kept up their marketing. But after years of double-digit percentage growth, U.S. content marketing revenues, in general, are expected to decline by 6.8% in 2020, according to PQ Media. Casualties include The Telegraph's branded content studio, Spark, which cut 100 staffers in the summer. On the brighter side, content marketing was relatively resilient to the impacts of the coronavirus, compared with other media formats, according to PQ Media.
Thought leadership has become more of a priority service for The Atlantic, The New York Times and Bloomberg Media, who have all recently released free-of-charge services to help marketers understand, based on first-party data and robust qualitative reader research, consumer trends.
It's clear why: Marketers, and so publishers, have suffered whiplash over the last six months from the layering of a pandemic, subsequent economic downturn and social unrest, leading to brands canceling ad campaigns, despite the many studies showing brands that keep marketing through a recession realize larger market share.
"Insights and feedback from publishers is our lifeblood," said Jo Pereira, Essence group strategy director, "we really value that insight as it provides a really timely reflection of culture mood shifts in the movement, there aren't many people besides publishers that have access to that."
But for their part, brands are still struggling to keep up. A study of 1,350 chief marketing officers across 12 markets by Dentsu found their number one problem is understanding how coronavirus will lead to permanent changes to consumer behavior, with two-thirds of CMOs cutting or holding marketing budgets flat in the coming new year. The report goes on to say that "new thinking is in short supply," with half of CMOs basing their recovery strategies on approaches taken in previous recessions.
"Everything the data revolution has taught us is retro looking, rear-view mirror, increasingly that is becoming useless," said Sanjay Nazerali, global managing director and chief strategist at Dentsu X, which has recently worked with Atlantic Brand Partners on a campaign for Jaguar. "What we do need are people who say there are new ways of thinking and how we can work on future scenarios."
Striking high-value, longer-term deals has a few benefits and can act as somewhat of an assurance when publishers are already leery of what the next six months will bring, with even more brands asking for the right to pause spending or not make firm commitments on spending. Still, Bloomberg LP's data capabilities help go some way.
"We have a deep bench of proprietary data," said Verma. "For some, data-driven has been a buzzword, data-driven creative feels almost meaningless, we have to keep thinking what data-driven creative means for us."
https://digiday.com/?p=380587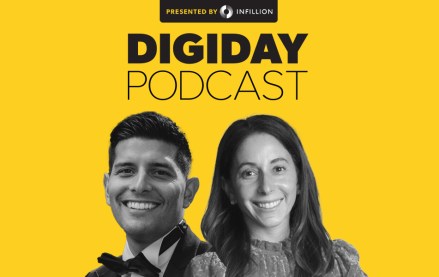 September 26, 2023 • 3 min read
In a live recording during the Digiday Publishing Summit, the news executives called for more nuanced conversations with advertisers around their brand safety concerns.
September 26, 2023 • 4 min read
After investing in one generative AI startup and suing another, the company will let customers create images on its website and an API.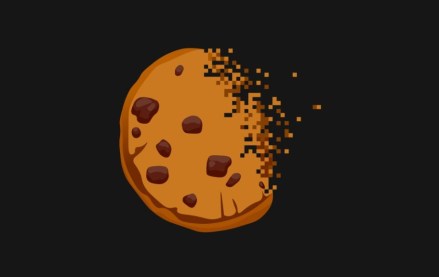 September 25, 2023 • 1 min read
During the Digiday Publishing Summit, execs from companies including Condé Nast, Dotdash Meredith and Thomson Reuters assessed the industry's readiness.