Future of TV Briefing: The top trends in TV, streaming and digital video so far in 2021
June 30, 2021 • 10 min read
•
•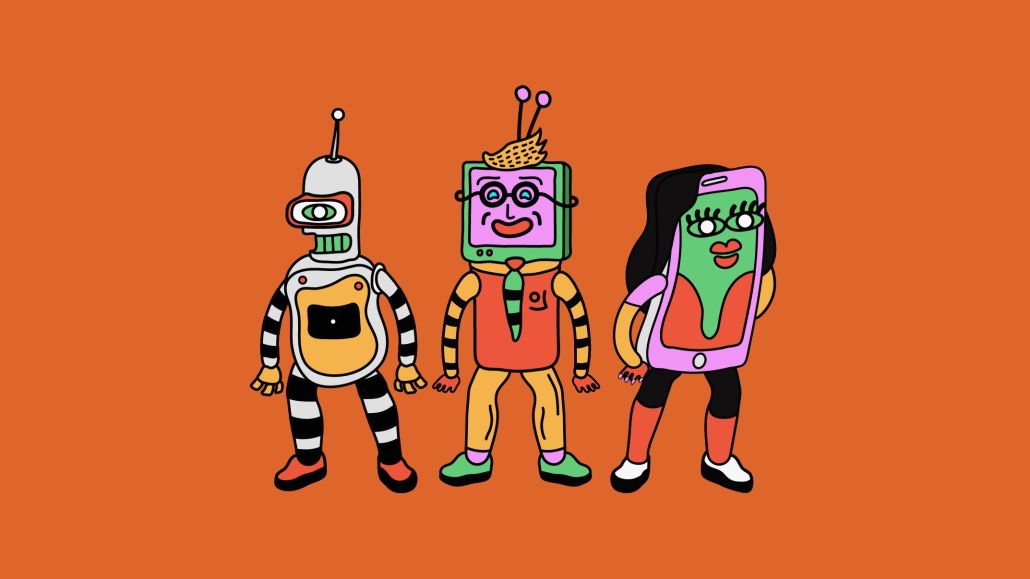 Ivy Liu
This Future of TV Briefing covers the latest in streaming and TV for Digiday+ members and is distributed over email every Wednesday at 10 a.m. ET. More from the series →
The Future of TV Briefing this week looks back at the first six months of the year to see how 2020 has continued to carry over into 2021 and how the TV, streaming and digital video industry has carried on.
A mid-year review
Upfront flexibility — the sequel
Kenya Barris's Netflix exit, Comcast's Roku rival, the streaming war rankings and more
A mid-year review
During the first six months of 2021, the TV, streaming and digital video industry wended its way toward the new normal that resembles the old one in many respects, though not all.
The key hits:
The streaming wars continued to heat up among subscription-based and ad-supported services. However, streaming subscriber growth started to cool some, though it continued to grow unlike pay-TV subscriber bases.
Meanwhile, streaming has yet to overtake the upfront, but it's come as close as it ever has.
And the allure of more streaming ad dollars is pushing more free, ad-supported services to push into original programming.
That original programming push is made even more feasible by the continued ramping up of physical production.
Finally, Quibi may have fallen, but it didn't take the short-form video market with it. YouTube, Facebook, Snapchat, Instagram and TikTok continue to provide audiences and money-making opportunities for abbreviated entertainment, though video makers are best off using them in aggregate.
Last year's streaming surge ebbed a bit
Among the clearest evidence of the industry settling down in first half of 2021 was the slowing streaming subscriber growth that Netflix and Disney+ experienced. Both streamers saw subscriptions surge in the wake of the pandemic's onset, and a spring later, both reported a deceleration in new subscribers.
In the first three months of 2021, Netflix added 2 million fewer subscribers than the company had expected, and Disney+ added 5.7 million fewer subscribers than the average forecasted by Wall Street analysts.
To be clear, both Netflix and Disney+ still added subscribers, and overall the shift toward streaming is very much still happening. The planned merger between WarnerMedia and Discovery and Amazon's plan to acquire MGM will likely only spur that shift even more, as both deals are intended to boost the companies' respective streaming businesses, though that's only if they receive regulatory approval (a big if).
But for as much as the pandemic may have accelerated that shift, there's still a ways to go before streaming overtakes traditional TV. In May 2021, 64% of the time people in the U.S. spent watching a TV screen was spent watching linear TV, versus 26% for streaming, according to Nielsen.
Then again, while streaming continues to grow, traditional TV continues to shrink. Top pay-TV providers in the U.S. lost 1.9 million customers during the first quarter of 2021, and streaming pay-TV providers shed 241,000 subscribers in the same period.
The ad-supported streaming onslaught
Subscription-based services may dominate streaming viewership, accounting for 52% of total streams in May, per Nielsen. But that has not deterred companies from continuing to push out ad-supported streaming properties in hopes of catching the money that advertisers are bringing back into the market after 2020's budget pullbacks and are struggling to spend in a tight linear TV market.
The first half of the year saw Discovery, ViacomCBS and WarnerMedia each roll out ad-supported streaming services to join the likes of Disney's Hulu and NBCUniversal's Peacock. Meanwhile, YouTube's connected TV footprint has continued to grow, with 40% of its ads reportedly now being served on CTV screens. And publishers continue to push out 24/7 channels for free, ad-supported streaming TV services like ViacomCBS's Pluto TV and Samsung TV Plus.
As with overall TV viewership, linear still represents the lion's share of the overall TV ad market. But the tipping point is near. In this year's upfront, streaming and digital accounted for 40% of the ad dollars that Disney secured, and multiple TV network executives said they were able to negotiate price increases and saw an influx of streaming-first advertisers.
All in on originals
As Netflix demonstrated years ago with "House of Cards," original programming is imperative for attracting and retaining audiences. Increasingly, companies are catching on to that approach.
After previously claiming no ambition to get into the original programming business, Roku did exactly that in January when it acquired Quibi and its library of short-form shows that the CTV platform owner has stitched into TV-length series to distribute on its free, ad-supported service The Roku Channel. Roku wasn't the only one to step into original programming. Fox's free, ad-supported streaming TV service Tubi announced it will debut its first original shows in the fall.
Original programming also played into the industry's two biggest M&A announcements of the year (so far). After announcing his company's plan to merge with WarnerMedia, Discovery CEO David Zaslav touted the combined company's $20 billion annual programming budget and how it matches Netflix's allotment. Amazon's planned acquisition of MGM may pad Prime Video's programming library, but it will also give the e-commerce giant rights to the James Bond and "Rocky" franchises, which Amazon could parlay into spin-off productions for its subscription-based and ad-supported streamers.
On set again
All the original programming activity would be for naught without the means of production. Fortunately, the industry's return to production has ramped up.
After last spring's physical production hiatus, some producers returned to in-person shoots in the summer, but the rise of coronavirus cases in the fall and early winter slowed the resumption until February and March, as stay-at-home orders and advisories lifted. That has enabled TV, film, commercial and digital video productions to assume some semblance of normalcy, at least in front of the camera.
Off-screen, cast and crew members are still wearing masks, being tested and maintaining some distance, and those measures will likely remain in place through the end of the year. But producers have been able to strike a balance between adopting health and safety protocols without those procedures affecting what's captured by the camera. As a result, what people watch on their TV screens no longer resembles what they see on Zoom.
Social video free-for-all
Making short-form videos to distribute on platforms like YouTube, Facebook and Snapchat is not necessarily a massive business for media companies on the scale of traditional TV and streaming. But it's becoming a better business.
The viewership increases that social video publishers saw last spring have continued into 2021 and corresponded with rises in revenue. One media company reduced its video output on Facebook by 30% in May and still recorded the highest monthly revenue in the company's history on the platform, according to an executive at the company who declined to share revenue figures. A second media executive similarly said their company recorded more revenue on Facebook in February and March of this year than in all of 2020.
Meanwhile, more revenue opportunities are emerging. Snapchat, like Facebook, has materialized as a platform for publishers to repurpose videos posted elsewhere (with some alterations, like faster-paced edits or vertical formatting), and Instagram presents another potential opportunity as it reportedly expands its IGTV monetization test. While newer, shorter social video options, like TikTok and its clones Instagram Reels and YouTube Shorts, have yet to spawn revenue-sharing programs, other money-making opportunities are on the table. TikTok and YouTube have or will be rolling out creator funds to pay video makers to post content to their platforms, and Instagram is considering following suit. At the least, all three platforms provide distribution for sponsored videos.
"Still one of the biggest misconceptions people have is, when something is posted one place first, then it's not as valuable elsewhere," said the second media executive.
What we've heard
"I was watching Paramount+ last night and getting 90-second commercials. Then I hit rewind over an ad break and had to watch the same ads again."

— Agency executive on streaming ad loads
Trend watch: Upfront flexibility — the sequel
For the second year in a row, flexibility was a focal point in the annual TV advertising upfront negotiations. This time around, advertisers and agencies haggled with TV networks over how to handle cancelation options for the networks' streaming and digital inventory.
Historically, TV networks have adhered to the Interactive Advertising Bureau's standard terms for guaranteed digital ad deals, which allows an advertiser to cancel a campaign up to 14 days before it was scheduled to launch and keep 100% of the money it had committed to spend. But, as a larger share of networks' streaming and digital inventory consists of actual TV shows versus short-form clips, the networks have lobbied for applying their more rigid linear cancelation terms — allowing an advertiser to typically only cancel up to 50% of the committed spend and at least 30 to 45 days out — to the streaming and digital sides of their upfront deals.
"If you treat streaming and digital video like it's a network, then we're going to demand the same type of cancelation options or firmness," said a TV network executive. "I don't want to say it's been a battle, but it's definitely been a topic of conversation. But it's not held up negotiations."
In a way, extending linear's flexibility terms can help negotiations because it gives buyers and sellers another item to haggle over. Some TV networks were open to either linear terms or the IAB standard to use the option as a lever to pull in exchange for more favorable pricing or other considerations, or simply to position themselves as more cooperative than others and competitive with the likes of Roku, which offered a two-day, 100% cancelation option.
However, other networks took a hard line in demanding linear terms for their streaming inventory. "We just say, 'No way, we're not doing it' because we've been talking about this as full-episode video," said a second TV network executive.
Numbers to know
40%: Percentage of YouTube ads in the U.S. that reportedly air on TV screens.
3,015: Number of streaming services that were in the market in the U.S., U.K. and European Union, as of last year.
27%: Percentage of U.S. streaming watch time in May that went to ad-supported services.
$1.99: Monthly price for Fuse Media's subscription-based streaming service.
What we've covered
Streamers see the sales on Amazon Live, but brands are still hesitant:
YouTubers April and Justin Moore are pulling in up to tens of thousands of dollars in revenue on Amazon Live per day.
However, brands aren't sure about the hassle of making a video or hiring a creator to invest in Amazon Live.
Read more about Amazon Live here.
How TV networks managed between securing upfront commitments and saving inventory for scatter advertisers:
TV networks tried to maximize money in the upfront negotiations while preserving inventory to rake in even more from the scatter market.
Companies can also increase their streaming supply as they attract viewers and find ways to create new inventory.
Read more about TV networks' inventory management here.
Buyers insist they 'can't let this happen again' after an insane upfront:
ViacomCBS notched 22% to 25% ad price increases for its primetime inventory in this year's upfront.
The TV network owner benefited from advertisers and agencies being unable to secure enough inventory from other TV networks.
Read more about the TV upfront market here.
How Vice TV became the fastest-growing entertainment network without losing its brand recognition:
Vice's six-year-old TV network has expanded beyond cannabis-related programming into explanatory, investigative journalism.
Vice TV programs for what someone in the "cool parent" demographic might want to see.
Read more about Vice TV here.
What we're reading
Why Kenya Barris called off his Netflix deal:
"Black-ish" creator Kenya Barris signed a $100 million deal with Netflix to create shows that were edgier than the butterknife of broadcast TV, but that wasn't what Netflix wanted, according to The Hollywood Reporter. So Barris got out of his deal to sign with one with ViacomCBS that gives him equity in BET Studios. While Netflix may have once been trying to become HBO, the dominant streaming service instead, in Barris's words, "became CBS."
How Comcast can compete with Amazon and Roku:
Comcast is developing its own connected TV platform to rival Amazon and Roku, according to The Wall Street Journal. To be clear, Comcast already has a connected TV platform with Xfinity Flex. But that product is limited to Comcast's internet subscribers, whereas the CTV platform reportedly in the works sounds like it will extend beyond the company's existing customer base.
Who's catching up to Netflix in the streaming war:
Netflix is the reigning MVP of the streaming playing field, and HBO Max has eked out Disney+ for the second-place spot, according to Vulture. While Disney's streaming service has seen its subscriber base shoot up over the past year-plus, WarnerMedia's streamer has bested it in terms of original programming and critical adoration. On the other end of the spectrum is NBCUniversal's Peacock.
https://digiday.com/?p=419406
This week's Future of TV Briefing looks at what an industry group's conditional certification of three measurement currency contenders signals about the TV ad business's measurement overhaul.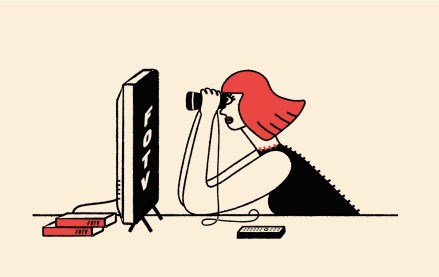 This week's Future of TV Briefing offers an updated list of the key terms that can cause confusion when talking about the TV, streaming and digital video industry.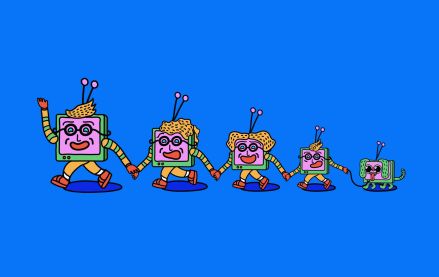 This week's Future of TV Briefing looks at what the Disney-Charter pay-TV distribution deal seems to indicate about the increasingly more-complementary-than-contentious relationship between traditional TV and streaming.