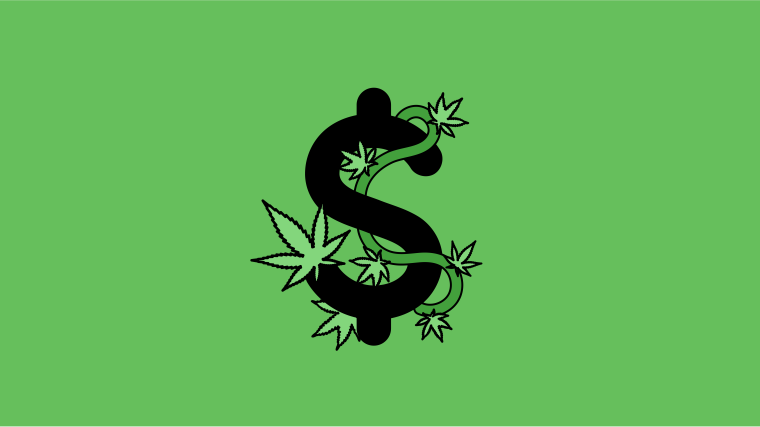 Ivy Liu
June 25, 2021 • 4 min read
•
•
Vice TV, as a network, has been in business for about six years. But the service has grown up, along with the brand, expanding its offerings from just cannabis to explanatory, investigative journalism spanning episodes, limited series and documentaries across channels.
"What we're trying to do is really focus on the brand and what people come to our brand for, which is this idea of challenging the system and telling stories that other people won't and the kind of content they won't see in other places really well told with high production values," Morgan Hertzan, executive vice president & general manager, Vice TV, said at a recent Digiday U event highlighting how publishers decide content strategies across channels.
Hertzan's team is responsible for overseeing content distribution across its many forms — including Hulu, YouTube and of course its linear channel under partnership with A&E.
"We are in the hit business," Hertzan said. "Something that becomes a big event on television does well everywhere. That's one of the learnings of the media business. Good content travels really well."
[s3mm type="video" s3bucket="digidaysite-media-bucket" files="How Vice TV has expanded as the fastest-growing entertainment network while maintaining its brand identity.mp4″ /]
Vice TV's Mission: Mature its content offerings across channels
Vice's first foray into a bundled video service was an initial experiment with MTV — called VBS.TV — that served as an "early, early AVOD service," Hertzan said. Then came Viceland six years ago — with programming largely centered around the world of cannabis. It was a "very different era in America," Hertzan noted.
"People were coming to it because it was challenging the system. It was a thing they were participating in that they didn't understand why it was illegal, why the laws were the way that they were, but it was inherently a challenger brand," Hertzan said. "Vice is a challenger brand."
But as the issue has become more legalized, normalized and accepted, Vice's coverage, including its video offerings, have evolved too. While Vice has "a lot of legacy marijuana content in our library," the programming now serves as a "gateway" to Vice's other shows.
"That old school 'let's get crunk' style of television — we don't really do it anymore. The audience doesn't want it, the brands don't want it. That's left us," Hertzan said.
Viceland evolved to tackle bigger subjects that got at what the audience wanted: stories that challenge the system and stories that aren't told elsewhere. On linear, Vice TV considers what someone in the "cool parent" demographic might want to see — something that might tap into nostalgia for them, from the 1990s when they were in their late high school and college years.
"The Vice brand represents a challenger period in your life. Maybe you lived in Brooklyn, now you live in Cleveland and have two kids," Hertzan said. "You still want to access that part of your life — being a challenger, being cool again."
Vice TV works with Vice Insights, an in-house data collection team, to listen to the audience as well as a Vice Voices panel that pre-screens fans of the brand to survey them and gauge their interest in new programming.
"Our strategy is really trying to create well-consumed, really well-produced content that will live in all the different places we put stuff," Hertzan said. "That seems to drive the distribution."
Vice uses a windowing strategy based on the content and the demographic of the individual platform. "We're trying to get people there, but we're also constantly trying to bring people back," Hertzan said.
Vice TV, for example, doesn't want someone to watch one episode of something on YouTube and not sample other content offerings — or return. "When we are putting stuff in other places, and distributing it around the world, and throughout the different platforms in the U.S., we make sure it lives adjacent to other content we think people will like," Hertzan said.
The legacy cannabis content hinted at an audience with the same brand DNA at the heart of its other shows.
"I don't think people were coming to watch that content for recreational use — for lack of a better term. There was actually a brand DNA reason behind that," Hertzan said. That DNA overlaps with the popularity of other shows — including Dark Side of the Ring, a docu TV series about professional wrestling, and While The Rest Of Us Die, a show about government.
The first episode of the new season of Dark Side of the Ring, which had been live for about two weeks when Digiday spoke with Hertzan, had already garnered 1.2 million views on YouTube.
"You have to listen to your audience and there are so many ways you can listen to them now," Hertzan said. "Go on YouTube and hear what they're saying. They're actually talking to you. Go on Twitter and see what they're saying."
05
Where do you go from here?
Vice TV is focused on continuing its success — finding a young, educated, diverse audience in the spaces they want to see the brand.
"I don't think we want to change the audience or make it more of this or less of that," Hertzan said. "There's a lot of ways you can grow a network, a digital base. What we're careful not to do is grow at the expense of the quality of the audience. We're focused on keeping that tribe and making more of that tribe come to our content."
https://digiday.com/?p=419053