Media Buying Briefing: Buyers insist they 'can't let this happen again' after an insane upfront
June 28, 2021 • 6 min read
•
•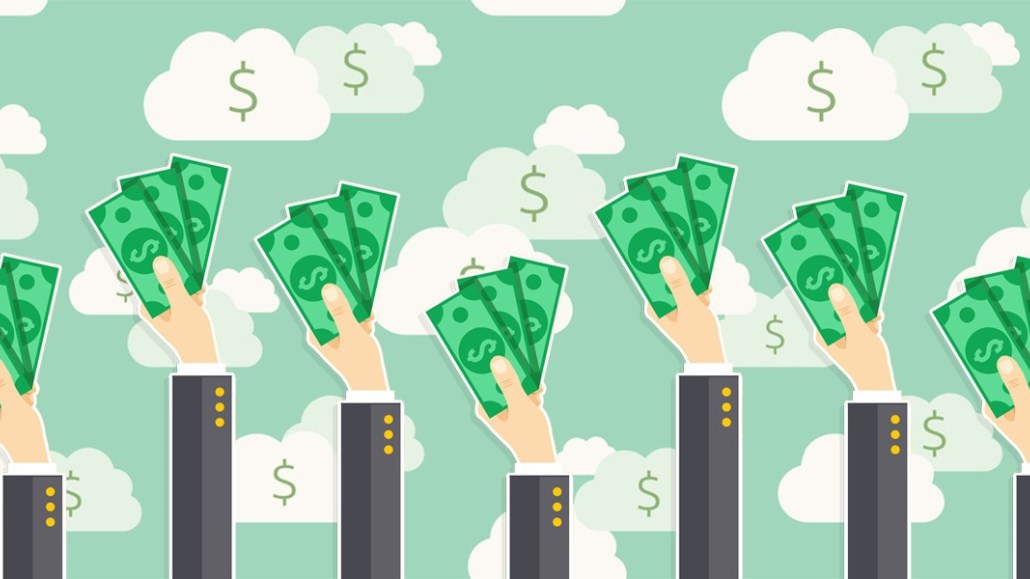 Photo Credit: Ivy Liu
This Media Buying Briefing covers the latest in agency news and media buying for Digiday+ members and is distributed over email every Monday at 10 a.m. ET. More from the series →
The $20 billion television upfront marketplace has wrapped up the negotiation phase, with the major broadcast network owners walking away with dramatically increased prices for their linear ad inventory, according to media buyers at several major agencies, most of whom spoke with Digiday on condition of anonymity.
Viacom/CBS, the last of the major TV players to finish negotiations, held out longer than its competitors and secured cost-per-thousand viewer (CPM) increases in the 22-25 percent range for its prime-time ad inventory over last year's rates, buyers told Digiday.
The main reason Viacom/CBS outpaced rivals NBC Universal, Fox and Disney in CPM increases is that buyers couldn't place all the dollars their clients asked them to secure on those other networks — putting Viacom/CBS in the position of getting what its sales folk asked for. Possibly at the expense of relationships with the buying side.
"You might say, that is good [for CBS] due to supply constraints in linear, but you don't know how their stance impacted their digital dollars and future relationships with advertisers," said one buyer. "I can say for us, it had and will have great impact."
Buyers largely acknowledged this is the most insane market they have experienced in their careers. And networks take heed: when buyers talk about impact, they mean they don't plan to let this happen again.
"We're starting to explore other options for 2022," said another buyer. "We can't let this happen again."
"I believe many clients will see the rates of change (ROC) being settled on in the upfront and will decide that they are not willing to do business in this way," said the first buyer. "They will understand the ROI is no longer there for them and decide to either cut and/or move money to cheaper alternatives across all media types."
That will likely start to happen in the scatter marketplace, which includes all ad inventory not sold in the upfront as well as inventory that's been put aside for makegoods (when networks have to return either ad time or dollars back to buyers due to ratings shortfalls — one of the major contributors to limiting networks' inventory because ratings on linear TV have fallen precipitously). Scatter starts with fourth-quarter 2021 inventory that network sales execs start selling in September.
Early forecasts suggested scatter CPMs could rise as much as 40-50 percent over upfront rates, but buyers don't yet have a clear sense yet, much less of first, second and third quarter 2022 inventory. Fourth-quarter is complicated by the holiday selling season, which commands its own type of demand. And then first quarter of 2022 includes the Winter Olympics and the Super Bowl, which also eat up ad dollars and inventory.
They do know they plan to take as hard a line as possible on pricing. Factors that could work in buyers' favor:
By August, buyers will have sat with their clients to go over the upfront ad commitments they made. When clients see the sticker shock buyers expect they will experience, it is possible some of those "holds" (commitments in principle) will not translate to "orders" (actual purchasing of the inventory), leading to cancellations of some commitments. That could free up inventory to be sold in scatter, opening up supply and reducing demand.
The networks dropped their ratings estimates for the new fall season, given ratings erosion in linear TV for the last year or more. By doing so, the networks may not need to use as much of the ad time they have put aside for makegoods, again freeing up inventory to be sold in scatter.
Finally, because they had to cough up such high upfront increases, buyers will be on the lookout to spend scatter dollars elsewhere when possible. "The responsible thing to do is find alternatives to scatter," said another major buyer. "Whether it's YouTube, cinema advertising, streaming or something else. It's the only way we can bring back balance to the marketplace."
"I think what [the networks] did was take advantage of a misaligned marketplace that allowed them to capitalize on the supply-and-demand dynamics that were presented to them in the linear marketplace," said Geoff Calabrese, chief investment officer with Omnicom Media Group. "I have always believed in holistic media buying and for me, that means you can still reach your audience and get their attention through different and, more often than not, more effective investments. One really good example of this is with a partner like YouTube, who from a connected TV perspective continues to prove themselves as a true linear TV replacement … the alternatives are there. You just have to be willing to take them," said Calabrese. "I need to continue to push forward the narrative of the viewership shift from linear and show clients why and where they can get better ROI."
Color by numbers
Since summer 2020, ratings provider Nielsen has been tracking cross-media viewership across the TV and streaming landscape. But a threshold was crossed when Nielsen announced viewership for May 2021 in its Gauge report: streaming in aggregate attracted more eyeballs than broadcast TV. Here's a breakdown of Nielsen's numbers among persons 2-plus:
Cable: 39%
Streaming: 26%
Other streaming: 8%
Netflix: 6%
YouTube: 6%
Hulu: 3%
Amazon Prime video: 2%
Disney+: 1%
Broadcast TV: 25%
Other (VOD, gaming, DVD playback, streaming via cable set-top box, etc): 9%
Takeoff & landing
The Association of National Advertisers last week announced a partnership with research firm Comscore to test a cross-media measurement initiative. The first of a series of tests, the Cross-Media Measurement initiative (CMM — not to be confused with CIMM, the Coalition for Innovative Media Measurement) is emphasizing privacy as a driving factor in its development, with the creation of a Virtual ID for viewers across TV and digital. Testing will commence in Q4 2021 or Q1 2022 and is being overseen by ANA's executive vp Bill Tucker.
Havas Media Group named Ben Downing to serve as global managing director of Ethical Media and Strategic Partnerships, based in London and reporting to global chief strategy officer Greg James. Downing most recently led the rollout of HMG's Social Equity Marketplace and served as global head of biddable.
Mat Baxter, most recently bumped up to chairman of IPG's Initiative after serving as its CEO for five years, was named global CEO of sibling agency Huge, replacing Raj Singhal who will take on a different role within IPG. Also at IPG, media agency UM won media AOR duties for NYC & Company, which is responsible for marketing New York City.
Dentsu International named Damien Lemaitre its global commerce director, working with Dentsu shops Carat, iProspect and Dentsu X. He was most recently senior vp of media product and innovation for Dentsu Canada.
Direct quote
"In some sense, Google is like all of us … I'm going to give up cookies for summer… um … well not this summer… maybe in a few years. Which will eventually turn into, what!? who me? I never said I would give up cookies."

— A tweet from Joshua Lowcock, chief digital officer, UM and chief brand safety officer, Mediabrands, reacting to Google's delay in deprecating cookies.
Speed reading
https://digiday.com/?p=419253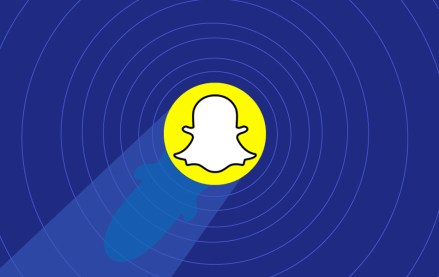 September 29, 2023 • 3 min read
•
•
"We are not diminishing the importance of AR," he said. "In fact, we are strategically reallocating resources to strengthen our endeavors in AR advertising and to elevate the fundamental AR experiences provided to Snapchat users."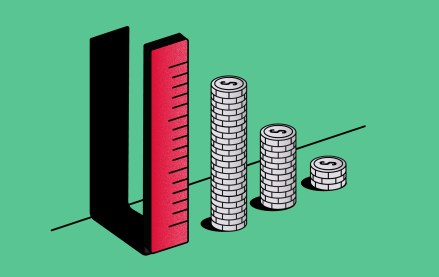 September 29, 2023 • 4 min read
•
•
In Q4 of this year, Activision Blizzard Media is launching in beta a new measurement tool dubbed the Attention Measurement Scorecard. The goal: to raise brands' and marketers' confidence in in-game advertising.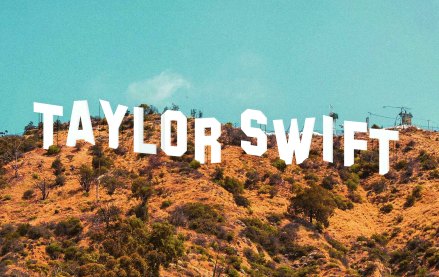 September 29, 2023 • 4 min read
•
•
The concert film will likely help build on cinema advertising's momentum after Barbenheimer.