TikTok brings back fund to pay 25 publishers to create 'instructive and informative' videos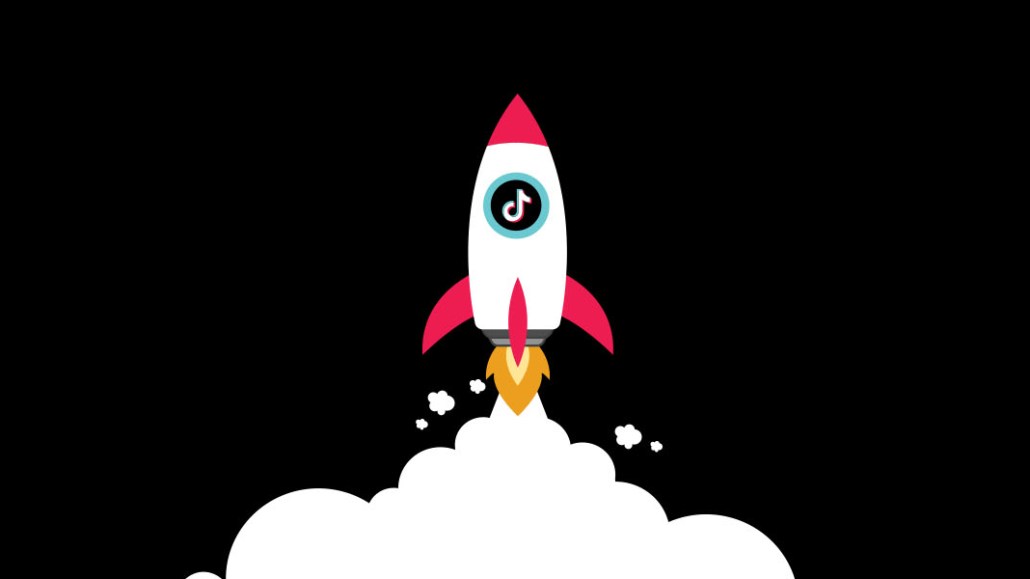 Ivy Liu
TikTok's Creative Learning Fund is returning with a new name — Instructive Accelerator Program — and another opportunity for publishers to get paid by the social platform to produce "instructive and informative" videos for its users.
The latest incarnation of TikTok's program narrows the number of publishers that will participate, but the platform plans to expand the mix of content to new categories beyond topics like science and education, DIY, motivation and advice, though those categories have yet to be determined.
Through March 12, media publishers can apply for TikTok's Instructive Accelerator Program, which kicks off in April. Twenty-five publishers will be chosen, a smaller pool from last year's selection of 45. This time around, TikTok is focused on "quality over quantity," said Brett Peters, education and non-profit content partnerships lead at TikTok, adding that in an effort to hone in on what is the most engaging for the community. (The number of individual video creators and other partners selected for the fund is still to be determined.)
While Peters wouldn't say how much money TikTok will be paying fund recipients this year, he did say partners would be paid "fairly" to make the program a "worthwhile endeavor."
Last year, TikTok paid individual publishers $50,000 to publish 35 posts over a seven-week period, Digiday previously reported. In addition to the payments from the platform, publishers will also be able to sell ads or sponsorships against the videos made with the help of TikTok's grants.
The program has four, eight-week cycles during which publishers will post videos four times each week. At the end of each cycle, TikTok will let publishers know whether or not they are moving to the next cycle.
Any partners not meeting "our minimum threshold requirements" may be replaced by another partner, Peters said. Those metrics are "determined internally," said Peters; he declined to give more information. TikTok also offers publishers in the program monthly webinars and one-to-one content strategy meetings with growth strategists.
The initiative was created last year as part of TikTok's COVID-19 relief fund for creators and publishers in support their production of educational content and resources for young learners. The first round of the fund launched in May 2020 with $50 million for over 2,400 participating partners. The #LearnOnTikTok hashtag was created at that time to amplify the program partners' content and has generated 75 billion video views.
The fund's name change signals that it will live beyond and outside of TikTok's COVID-19 relief efforts for creators and publishers, according to Peters.
Advertisers are more willing to experiment on platforms like TikTok as a result of the pandemic, said Andrea Mazey, BuzzFeed's vp of talent partnerships. Allie Wassum, vp/group director of social strategy at Digitas, echoed this from the advertiser's perspective. "Lots of exploratory budgets" are going to TikTok, she said. "You're not going to have a viral moment anywhere else other than TikTok right now."
Last year's program had media companies like Discovery, Insider and Group Nine Media participate. Group Nine's science brand Seeker produced TikTok content around environmental issues and received a licensing fee and advertising opportunities. The program revealed that instructive, informative, thought-provoking or actionable videos inspired other TikTok users and creators to produce similarly focused content. "There was a ripple effect," Peters said.
For this year's program, TikTok is looking to pay publishers to create content in a greater variety of categories such as mental health, sports, fashion, video editing and music.
In selecting publishers that produce educational and engaging videos, TikTok will not only consider publishers' videos on TikTok but also on other platforms like YouTube, Instagram and Facebook. Applicants for the grant can show how a video format is performing well on another platform and how that can be converted to a format for TikTok.
"There's a lot more innovation happening in the short-form space," Buzzfeed's Mazey said. "The stakes are lower, so you can iterate and play on insights in a more rapid way."
https://digiday.com/?p=404162