Future of TV Briefing: How streaming figured into TV networks' upfront negotiations this year
June 23, 2021 • 9 min read
•
•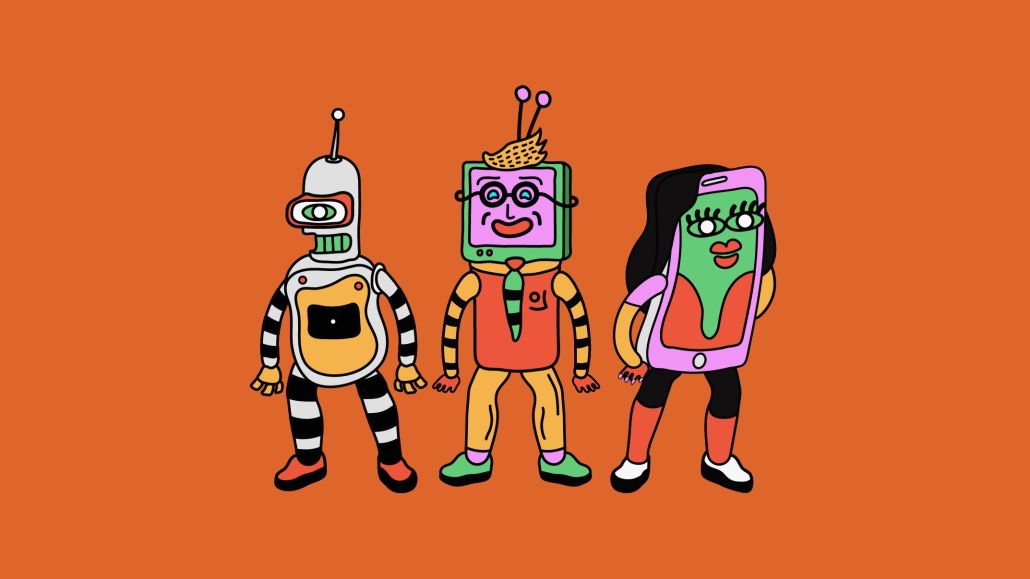 Ivy Liu
This Future of TV Briefing covers the latest in streaming and TV for Digiday+ members and is distributed over email every Wednesday at 10 a.m. ET. More from the series →
The Future of TV Briefing this week looks at how TV networks secured a greater share of upfront dollars for their streaming and digital video inventory in this year's negotiations.
'The Cicada Upfront'
TV still dominates TV
Roku's evolution, Apple TV+'s test, Hollywood's Indigenous representation and more
'The Cicada Upfront'
Last year's annual TV upfront market may not have undergone the seismic shift that many ad buyers and sellers had expected in the spring of 2020. But in hindsight, it served as the foreshock for what has transpired this year as TV networks' streaming and digital video inventory became centerpieces of their upfront deals.
"Last year and this year are two years that none of us had ever seen before. A lot of people refer to this upfront as 'The Cicada Upfront,'" said one TV network executive, referring to the 17-year cycle in which some cicadas emerge. "The industry hasn't seen anything like this in well over a decade."
"If you look at the peak of TV spending in the upfront, it was probably the 2003-04 upfront, and that was all linear [advertisers spent an estimated $14.8 billion with broadcast and cable TV networks in the 2003-04 upfront]. If you fast-forward to this year, the amount of money being spent in prime time plus [ad-supported streaming and digital video] is definitely going to surpass that," said a second TV network executive.
To be clear, the majority of money that advertisers and agencies have committed to spend with TV networks in this year's upfront market has gone to the latter's linear inventory, with the amounts buoyed by tightening supply that is pushing up ad prices. Nonetheless, streaming and digital video have seized their largest share of spending to date, according to TV network executives.
"Unanimously folks are talking about rates of change on the linear side at historically high levels and investments in streaming in the upfront greater than they've ever been and greater than last year," said a third TV network executive.
The key hits:
TV networks' streaming and digital video inventory accounted for a bigger share of upfront commitments this year than in previous years.
After reducing streaming ad prices last year, some TV networks secured price increases this year.
Networks also saw influx of new and streaming-first advertisers.
Disney offers the most prominent and public example of the part streaming played in TV networks' upfront dealings this year. The company has said that more than 40% of the upfront ad dollars it secured was earmarked for its streaming and digital video inventory. It helps that Disney owns Hulu, which has historically been one of the foremost ad-supported streaming players in the upfront marketplace. But Disney wasn't alone in seeing streaming and digital video account for a sizable chunk of commitments. Executives from multiple other TV networks said that streaming and digital video accounted for roughly 30% of the money they had secured.
Some TV networks issued requirements that a certain share of advertisers' upfront commitments go to their streaming and digital video inventory. Others, however, found that they didn't need to force money to move in that direction. "We haven't had to mandate against digital because it's been coming. The demand has been extremely high, just as the demand for linear has been high," said a fourth TV network executive.
Considering that some agency executives said that 25% to 30% of the money they spent in last year's upfront went to streaming and digital video, the roughly 30% streaming and digital video share of some TV networks' upfront commitments this year may not seem like such a dramatic increase. But then you have to consider how that money was secured.
In the 2020 upfront negotiations, many TV networks lowered their streaming ad prices. Their strategy was to get advertisers to spend more money on streaming overall, and then over time, the networks could increase their prices as advertiser demand for their streaming inventory increased. That bet paid off this year.
Multiple TV network executives said they secured price increases for their streaming inventory this year. They declined to provide specific figures, but they described the increases as being in the single- to double-digit percentages. That may only amount to upfront streaming ad prices returning to their pre-pandemic levels, but it's indicative of a checkmark-shaped recovery — and trajectory — for networks' streaming ad rates.
"There's an acknowledgement that the price sort of bottomed out last year," said the second TV network executive.
"We've seen a tipping point in the marketplace where this inventory is in high demand, there's not infinite supply and the value is there in terms of targeting, engagement and measurement," said a fifth TV network executive.
Fueling the streaming price increases was the flood of advertiser demand for networks' streaming inventory. Some of that heightened demand was the result of TV networks capping out on linear inventory, and advertisers snapping up the networks' streaming inventory as a means of maintaining their ability to reach audiences tuning into TV-quality programming. But some advertisers also sought out networks' streaming inventory as their first priority over linear.
"For advertisers that are are trying to go after a specific demographic, for example the coveted 18- to 34-year-olds, streaming was the base" of their upfront deals, said the fifth TV network executive.
Streaming also brought new advertisers into the upfront fold. More direct-to-consumer brands populated this year's upfront marketplace, as did programmatic-only advertisers, according to TV network executives. "In general, we're going to see in this marketplace significantly more advertisers participating because of the continued proliferation of streaming and digital," said a sixth TV network executive.
"We had up to 30% new business in more than one [agency group], which is enormous, and all of the new business wrote digital," said one of the TV network executives.
What we've heard
"Roku has I-don't-know-how-many different versions of [its operating system] out there, and the app has to work perfectly with every version."

— Streaming executive on the complexity of developing and managing connected TV apps
Stay tuned: TV still dominates TV
Streaming is becoming a bigger part of the overall TV business. And it will eventually become the biggest part. But as the latest upfront negotiations indicate, and Nielsen's latest measurements make clear, traditional TV continues to own the TV market by a pretty wide margin.
A majority of the money being committed in this year's upfront is headed for networks' linear TV inventory. As the owner of Hulu, Disney would appear to be best positioned to have reached parity between ad dollars committed to streaming versus linear. It came close, with 40% of upfront ad dollars committed to its streaming and digital inventory. But that still leaves the lion's share for linear.
Traditional TV accounts for an even greater share of the time people spend watching programming on TV screens. In May 2021, 64% of the time people in the U.S. spent watching a TV screen was spent watching linear TV, versus 26% for streaming, according to Nielsen.
All of that being said, TV's trajectory is clear: Streaming's share of TV ad dollars and audiences' attentions is only increasing.
Two years ago, streaming and digital video accounted for around 20% of upfront advertisers' commitments, agency executives had previously said. This year closer to 30% of the money they're spending with TV networks is going to streaming, based on conversations with TV network executives. That's not including the money going to streaming-only sellers, like Roku and YouTube.
Meanwhile, the programming that likely accounts for the largest portions of linear TV's watch time — live sports and news — is set to become more widely available for streaming audiences sans pay-TV subscriptions. WarnerMedia's CNN is set to follow other news networks' forays into streaming by standing up a standalone streaming news property sometime in the next year. And most notably, the NFL's latest rights renewal deals give TV network owners the option to provide linear TV's most prized programming to cord cutters.
Numbers to know
30%: Minimum percentage of women and BIPOC that should be working in above-the-line roles for certain Amazon Studios-based TV shows and movies, per the company's guidelines.
$6 billion: How much money NBCUniversal is reportedly looking to charge for 30-second ads in next year's Super Bowl.
$34.3 billion: How much revenue TikTok owner ByteDance reportedly made in 2020.
What we've covered
Why Showtime will release episodes of 'The L Word: Generation Q' early for streaming viewers:
Showtime is looking to grow its streaming viewership and ease its linear network's Sunday night programming load.
The ViacomCBS-owned TV network has started to see streaming viewership of its Sunday night shows eclipse linear viewership.
Read more about Showtime here.
U.K.'s Channel 4 aims for more ad dollars with customer data sharing regime:
Channel 4 is matching its streaming audience data with advertisers' customer data.
The TV network is working with data platform provider InfoSum to match the databases without connecting the two.
Read more about Channel 4 here.
Inside Visible's influencer marketing strategy for Pride and beyond:
The Verizon-owned digital-only phone carrier is working with influencers on an ongoing basis, rather than hiring them for one-off posts.
The brand makes sure LGBTQ+ influencers are represented in each of its influencer marketing campaigns, not just during June for Pride.
Read more about Visible here.
What we're reading
How Roku is building its streaming business:
Over the past decade, Roku has transformed from a connected TV device maker into a streaming power player, according to CNBC. The company has been parlaying that power into seeking more favorable deals with the media companies building streaming businesses on its CTV platform, and it is increasingly building its own streaming business. After acquiring Quibi's content library this year, Roku is looking to spend more than $1 billion on programming in 2021, per the report.
Why Apple TV+ is about to face a new test:
Apple is about to reduce the free-trial period for Apple TV+. That may signal that Apple believes the streaming service can attract subscribers on its own, but it may end up showing that it cannot, according to Vulture. As has been the case with Amazon, Apple's streaming ambitions and streaming's importance to the company's overall business have been unclear. But this move seems to be Apple saying that its streaming business needs to be able to stand on its own.
What Hollywood is doing to improve Indigenous representation:
The entertainment industry is addressing the lack of representation for Indigenous people in movies and TV shows, according to Variety. Disney-owned FX Networks and NBCUniversal's Peacock are airing shows that feature Native Americans in high-profile roles both on- and off-screen. Meanwhile, Indigenous people are also operating their own film festivals and production companies to ensure their stories are being told.
How YouTube is trying to take on TikTok:
After rolling out its TikTok clone worldwide in March, YouTube is stepping up its attempt to rival the short-form phenomenon, according to Bloomberg. This summer YouTube will start paying people to create Shorts, and at that point, it may start to favor original videos posted to its platform rather than recycled TikTok videos. In both cases, YouTube is adopting an established playbook. Last summer TikTok began paying creators to post videos to its platform, and earlier this year, Instagram announced that it would stop promoting Reels that carry a watermark, i.e. the TikTok logo.
https://digiday.com/?p=418764
This week's Future of TV Briefing looks at what an industry group's conditional certification of three measurement currency contenders signals about the TV ad business's measurement overhaul.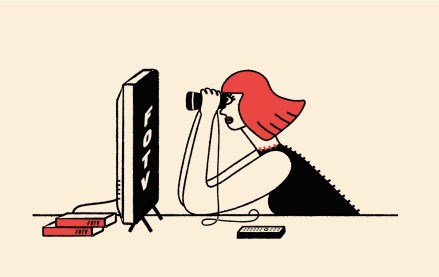 This week's Future of TV Briefing offers an updated list of the key terms that can cause confusion when talking about the TV, streaming and digital video industry.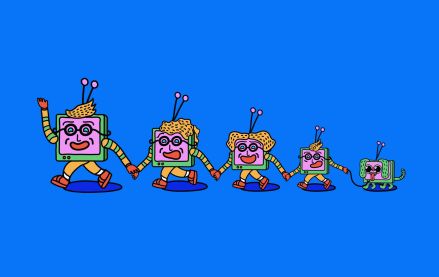 This week's Future of TV Briefing looks at what the Disney-Charter pay-TV distribution deal seems to indicate about the increasingly more-complementary-than-contentious relationship between traditional TV and streaming.