Media Briefing: The top trends in publishers' businesses since the start of 2022
March 10, 2022 • 12 min read
•
•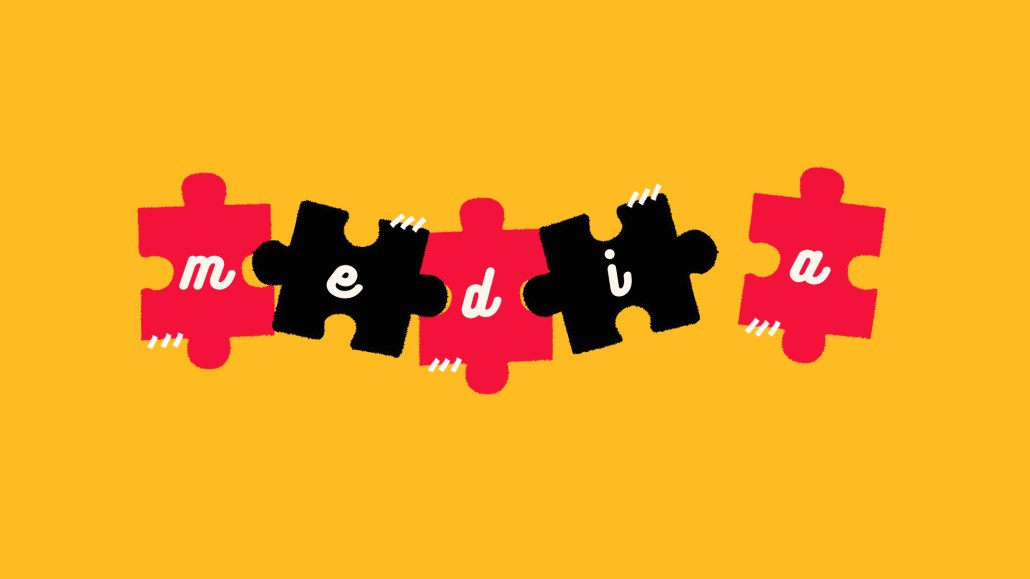 Ivy Liu
This Media Briefing covers the latest in media trends for Digiday+ members and is distributed over email every Thursday at 10 a.m. ET. More from the series →
In this week's Media Briefing, media editor Kayleigh Barber looks at the top trends that publishers' have experienced since the start of 2022 and what they signal for the rest of the year.
The Q1 outlook
3 questions with BuzzFeed Studios' Richard Alan Reid on its re-entry into podcasts
News organizations react to Russia's "fake" news law
Axios' growth spurt, Google's post-tracking prep, BDG's public plans and more
The Q1 outlook
The key hits:
BDG is starting to see the acquisitions of 2021 pay off in its advertising business.
Leaf Group is battening down the remaining hatches for the cookie apocalypse by prioritizing collaboration within the industry.
Experiential is coming back into full swing, thanks to relaxed COVID restrictions.
As we near the end of the first quarter of 2022, publishers are already seeing some trends bubble up that are likely to impact the rest of the year.
After the supply-chain strangulation in the fourth quarter of 2021 caused brands to once again cut back on their advertising, publishers are starting to see that money come back, sometimes in unexpected categories. Meanwhile, with the decline of COVID cases, execs are expecting their events businesses to surge back to life fully for the first time since early 2020. And of course, as the countdown winds down to the removal of third-party cookies in Google's Chrome browser, publishers are seeing this as an opportunity to take back more of the advertising market, and are identifying the need to work together.
In an effort to better understand those emerging trends, I spoke with a few publishers to get a better idea of what this transitional year has in store for the digital media industry.
Last year's acquisitions are already starting to pay off
In September, BDG's $150 million acquisition of Some Spider Studios, which publishes three parenting brands including Scary Mommy and Fatherly, was finalized, quadrupling the digital media company's parenting vertical to four titles, including its own title Romper.
In growing the vertical, BDG expected the number of endemic parenting brands that were interested in advertising with the company to grow, and in just about half a year, that has already started to pan out. According to chief revenue officer and president Jason Wagenheim, the parenting vertical accounted for 8% of the company's total revenue in 2020, and this year, the expectation is that it will account for 25% of total revenue. This is particularly due to the addition of new endemic CPG, toys and food clients that have begun advertising with BDG as well as those who have increased their deals given the addition of the new parenting sites, he said.
Wellness is the new 'it' category
For one publisher, who asked to remain anonymous for this story, the wellness category has taken off in early 2022 for its advertising business, as it has for wellness publishers.
"Wellness is the flavor du jour that everybody's really into coming out of the pandemic, and advertisers know that people want to focus on it," said the publisher. "People want to focus on it because that was a really rough two years, and so our organic fit within the wellness and the fitness space have really provided some traction for us with advertisers."
But beyond the endemic fit of health and fitness, other categories are trying to stretch into wellness, the publisher added, including financial institutions looking to prioritize "financial wellness" in the messaging of their ad buys.
The cookie apocalypse is looming and publishers are willing to work together
Leaf Group has been preparing for the day when Google's Chrome finally wipes all existence of third-party cookies from its browser, and the company's svp of media Scott Messer is aware that a diversified strategy to audience identification will be necessary when the time comes.
"There are certain parts of our business that are fairly sturdy when it comes to the cookie collapse, and [they are] really underpinned by contextual, our deep expertise in [search engine optimization]," which brings in audiences that are looking to learn about specific, contextually targeted audiences, Messer said. However, "we know that it's not the only part of our business."
The diversified approach that Leaf Group is taking involves working with other publishers, marketers and industry folks to create a set of standards and collaborations that will hopefully solve open auction retargeting, open auction prospecting and measurement.
"If advertisers can't measure their campaigns and understand reach and frequency at a basic level, and then attribution at a higher level, they may not spend as much money in digital media and move either to platforms where they can do that, or to cheaper platforms where they still can't, like out of home," Messer said.
A slackening of COVID restrictions are making events more promising this year
BDG kicked off the latest iteration of its experiential business with Art Basel in Miami last December, but Wagenheim is bullish that Nylon's and The Zoe Report's activations at Coachella this April will act as a mid-seven-figure opportunity for the two brands that are at the center of the company's events strategy.
"With what Coachella has announced with no masks, no vaccine mandates, etc., and with Omicron relatively behind us now, we feel really good about experiential accelerating," said Wagenheim.
So far, six brands have signed on as sponsors of the Nylon House and Zoeasis event franchises that are popping up adjacent to the two-weekend long music festival, and Wagenheim expects that that number will grow to a dozen before next month. And while events accounted for about 3-4% of total revenue last year, he said it's expected to double to 7-8% of total revenue in 2022.
The crypto influence is deepening
We've seen a lot of blockchain integration into the media industry over the past year, but now crypto entities are starting to take a larger bite out of publishers.
Last month, Forbes announced it sold a $200 million stake in the company to Binance, a crypto exchange platform and blockchain. That equated to half of the commitments the publisher needed for its private investment in public equity (PIPE) initiative that would enable it to go public by combining with Magnum Opus.
This was a significant move for the publisher, as it in many ways legitimizes the role of crypto and Web3 innovation in the media industry, but it is also a significant move for the crypto space as the digital "new money" takes partial ownership of a legacy media brand. — Kayleigh Barber
What we've heard
"Misinformation on TikTok is a whole different beast than on Twitter. It's almost striking sometimes how [quickly] videos make the rounds on TikTok."

— Christiaan Tribert, a member of The New York Times' visual investigations team
3 questions with BuzzFeed Studios' Richard Alan Reid on its re-entry into podcasts
BuzzFeed is reentering the world of podcasts. In 2018, the digital entertainment and news publisher shut down its in-house podcast production team to put more resources into creating original video content. BuzzFeed's new podcast strategy mirrors its approach to TV projects: partnering with another organization to produce content.
BuzzFeed will work with podcast monetization and hosting platform Acast to develop six weekly podcast shows based on BuzzFeed's brands, franchises and talent, ranging from news, culture, entertainment and lifestyle and identity brands. The first podcast is expected to debut in the third quarter. Acast works with other media organizations, including The Daily Beast, A+E Networks and the BBC.
This doesn't mean BuzzFeed will put together an in-house podcast team again, though. It'll outsource the production, distribution and monetization of its podcast slate to Acast, with revenue coming from programmatically-bought dynamic ads, sponsorship, branded segments and from Acast's subscription offering, Acast+, which listeners pay for to access bonus content. Both Acast and BuzzFeed declined to share financials or deal terms for this multi-year partnership.
Richard Alan Reid, svp of global content & head of BuzzFeed Studios, explains why BuzzFeed is taking another stab at podcasts and what is different about its audio strategy this time around. — Sara Guaglione
The interview has been edited for length and clarity.
Why is BuzzFeed getting back into audio after shutting down its podcast team in 2018?
We are shifting strategy to a new format where Acast is handling so much of the responsibilities that will come with us being active in the podcast space, including production, monetization and using their platform technology and expertise. That's a shift for us strategically and operationally. We are proud of what we did with podcasts in the past and it was clear that our audience responded well to the podcasts that we built. We felt that a strong partner makes sense for this evolution of podcasts for Buzzfeed. We are also working across a slate [of podcasts], which we haven't done previously. We are working across a committed slate, meaning we can grow and learn with our partner and really take advantage of their expertise and their network.
What's different about BuzzFeed's approach to podcasts this time around that can help avoid some past pain points?
In the last couple years at BuzzFeed Studios as a whole, we've really seen the power of smart partnerships. On the feature film side we are partnered with Lionsgate and we are learning from their years and years of experience in the space. It's a powerful cocktail of our understanding of our audience, the digital space and the brands in our portfolio, combined with their understanding of traditional motion pictures, the state of distribution and the value of specific talent. That combination sets us up for success. We are seeing that on the television side with Universal Television and NBC. It's that same approach to podcasts now — recognizing that a smart partner can really just bolster and boost the offering. And it's a way for BuzzFeed Studios to act as a centralized team across the BuzzFeed Inc. portfolio… and work across a high volume of projects and various different mediums of content. There's a lot that Acast will be responsible for, while BuzzFeed's main focus will be the protection of our brand, expansion of our brands and supervision over the creative.
Who from the BuzzFeed team will be working on these podcasts, and who will own the rights to the content?
Operationally we will have a project management function overseeing the relationship. We are currently looking for support on the project management side, but that is the only additional role we're looking for at the moment. Creatively — because [the podcasts] will feature many brands in our portfolio — we will have brand leaders and talent heavily involved. BuzzFeed has a rich internal rolodex of talent and contributors that would feature in these shows and a lot of that talent is attached to specific brands. It would be primarily BuzzFeed staff, but we will also look to feature guest stars and external talent as well. We actually have a lot of staff that have been involved in podcasts in previous stages of their career, or they're involved in podcasts outside of BuzzFeed, so there will be a mix of some people fresh to the audio space and others that have more experience. The IP would stay under BuzzFeed ownership.
Numbers to know
$62,000: New minimum base salary that GMG Union secured in its negotiations with G/O Media.
404: Number of The New York Times tech workers that voted to unionize.
3%: Percentage share of Vox Media's overall employee base that it plans to lay off following its merger with Group Nine Media.
9: Number of months during which Gannett reportedly provided inaccurate information to advertisers on where their ads appeared.
4%: Percentage share of ad dollars spent on a programmatically purchased impression that end up going to the publisher.
News organizations react to Russia's "fake" news law
Last week Russia passed a law that will enable the country to imprison anyone for publishing what the government considers to be false information. A country that has invaded another country under false pretenses isn't to be trusted to be judicious when it comes to journalism outlets. So with Russia effectively criminalizing independent reporting, news organizations have responded in various ways to protect their journalists based in the country. — Tim Peterson
What we've covered
How publishers are tackling the Ukraine-Russia war disinformation problem on TikTok:
Disputing false claims or saying a video is fake is more difficult on TikTok than on other platforms.
To address the issue, publishers are avoiding viral videos, producing videos that seek audiences' involvement and keeping high verification standards.
Read more about TikTok's disinformation problem here.
How publishers are using newsletters to reach readers and attract subscribers internationally:
CNN is working on a newsletter product around the Middle East.
Quartz has rolled out a new membership product focused on tech startups and innovators in Africa.
Read more about publishers' international newsletters here.
High school sports media looks to graduate, but doesn't yet have the national profile for big brands:
High school sports media coverage has ramped up in recent years.
However, it remains a regional concern when it comes to advertisers.
Read more about high school sports media here.
Why podcast agencies are warning about the move to dynamically-inserted ads:
Dynamically-inserted ads accounted for the majority of podcast ads served in 2020.
However, the ease with which these ads can be bought and their lower prices could create a race to the bottom for the podcast market.
Read more about podcast ads here.
Wire service Stacker aims to solve content crunch for newsrooms and brands:
In 2021, 40 million people in the U.S.read Stacker's stories.
Local news organizations, including Hearst, McClatchy and Tribune, are clients of the wire service.
Read more about Stacker's wire service here.
What we're reading
Axios aims for a growth spurt:
Axios will spend $30 million this year to build its business, which has expanded to include local news, subscriptions and software licensing, according to The New York Times.
Google preps for post-tracking ad landscape:
Google is simultaneously accelerating the shift to a cookie-less ad market and in process of figuring out how to adapt to a potential post-tracking era, such as by developing new measurement capabilities, according to The Information.
IAB Tech Lab opts out of Unified ID 2.0 oversight:
As Digiday previously reported, the IAB Tech Lab has not been keen to become the administrator of the industry's frontrunning cookie-replacement option, Unified ID 2.0, and now the organization has officially pulled out of the running for the role, according to AdExchanger.
BDG pauses plan to go public:
The SPAC wave has crashed and washed away, as most recently evinced by BDG deciding to put its plan to go public on hold, according to Axios.
Journalists are brands, too:
It's 2022; everyone's a brand: companies, people, pets, even journalists, the latter of whom are justified in being brands because it's a means of attracting attention to their coverage, which is often pretty important, as captured by Gawker founding editor Elizabeth Spiers.
https://digiday.com/?p=441332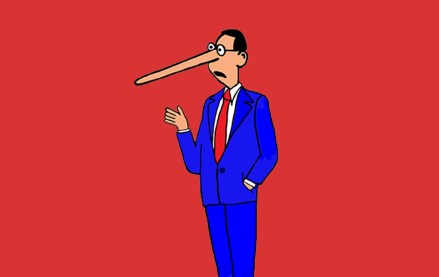 October 3, 2023 • 7 min read
•
•
A new definition for MFAs is available but the vague nature of the guidelines is leading to a lack of standards that might prevent adoption.
October 2, 2023 • 1 min read
•
•
The publishers who attended DPS were focused on the potential upsides of applying the technology to their operations while guarding against the downsides.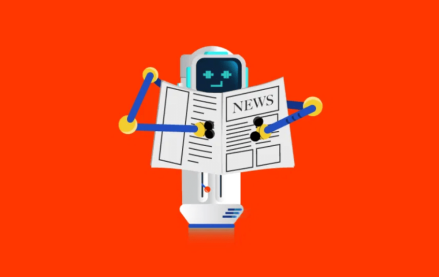 October 2, 2023 • 4 min read
•
•
Now that ChatGPT users can surf the internet for information, some publishers are reconsidering the weight of the issue.