Media Briefing: Publishers tap blockchain technology for new revenue possibilities, like sponsorship sales
August 26, 2021 • 12 min read
•
•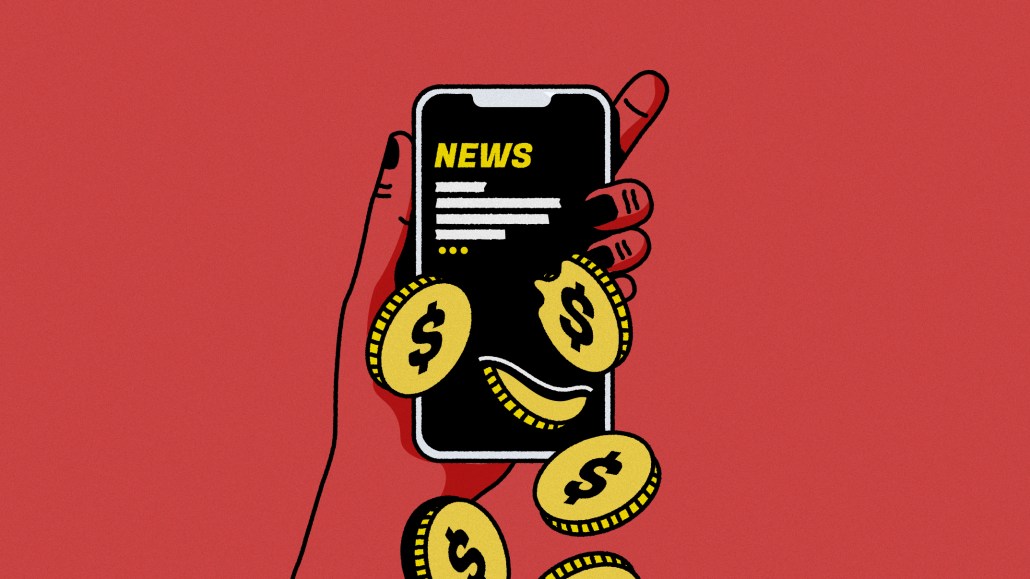 Ivy Liu
This Media Briefing covers the latest in media trends for Digiday+ members and is distributed over email every Thursday at 10 a.m. ET. More from the series →
In this week's Media Briefing, senior reporter Kayleigh Barber reports on how publishers are beginning to mine their blockchain experiments, like non-fungible tokens (NFTs), for ad sales opportunities.
NFTs on the RFP
Apple News continues to underwhelm
3 questions with The Hill's James Finkelstein
News organizations' leadership diversity, Ebony's comeback, Vox Media's IPO plans and more
NFTs on the RFP
The revenue possibilities from publishers' blockchain experiments are not limited to selling NFTs to the highest bidder.
Right now, publishers that took their first stabs at NFTs earlier this year are looking at how broader blockchain technology (including NFTs, cryptocurrency and utility tokens) can contribute to the other ends of their businesses.
The key hits:
Publishers are selling sponsorships against their blockchain experiments.
They are also seeing opportunities to pitch white-label branded content deals.
Blockchain technology can also open up intellectual property licensing options and beef up subscription programs.
It's a topic I examined more closely for a cross-brand series that Digiday Media kicked off earlier this week. Specifically, I explored publishers' relationship with the blockchain and how the explosion of NFTs in early summer opened the door to innovation and experimentation around blockchain usage in the industry. (Read more from our ongoing series here).
In my piece, Time's president Keith Grossman, who has spent the past six months integrating cryptocurrencies and NFTs into the publication's balance sheet, contextualized the blooming technology: "NFTs, blockchain technology and ultimately the metaverse will enable brands and the media industry to evolve analogue relationships with consumers and subscribers to more dynamic, loyalty driven communities."
That shift has given way to the beginnings of discussions around sponsorship deals, as marketers look to publishers that have practiced their hands in this space already. That's been clear in conversations with other publishers that I talked to for this piece as well.
Among those beneficiaries is crypto news publisher Decrypt, which has already sold sponsorships against its blockchain efforts. The utility token it launched in March rewarded its top users of the Decrypt app who in turn were able to exchange the coins for prizes that were provided by the coin's seasonal sponsor. This was a crypto-adjacent deal, but it did introduce those advertisers to the audience engagement capabilities of utility tokens.
As for getting sponsors interested in other applications of the blockchain in their media buys, Decrypt's publisher and CRO Alanna Roazzi-Laforet said her team has stepped into the roles of educators versus strictly salespeople.
"People are asking very basic questions right now. 'How do [I] engage with these different technologies in the right way? What is an NFT? What is the metaverse? How do I play in that space? Is it worth it? How do I get started?'" said Roazzi-Laforet.
(For what it's worth, here's Digiday's explainer on the metaverse).
Bleacher Report has experimented with NFT drops that were done in collaboration with musical artists and is currently pursuing utility integrations into said NFTs that reward audience engagement. But the more the digital sports publisher experiments, the more interest its sales team gets from advertisers who want to know how they can get involved too, said ​​Yang Adija, svp of digital league business operations, growth and innovation at Turner Sports and Bleacher Report.
Early questions for Adija's team have included the ad options in relation to NFTs as well as their value.
However, B/R has not closed any deals in the space, partially due to the early nature of this business, but also because monetizing NFTs with ads has to make sense for the audience and for the advertiser.
"We're constantly testing and pushing to see what's the best way to deliver for some of our ad partners, but at the same time, we want it to be endemic to the new environment and [want] the fans and users to continue to see value in what NFTs can bring," Adija said.
And yet, some media buyers are not putting NFTs in the same category of other shiny new toys that publishers are touting, like augmented reality, virtual reality and TikTok. At issue is the fact that the audience for an NFT sponsorship is largely limited to the person who purchases the collectible.
Things like AR, VR and chatbots, for example, "are still attracting a one-to-many audience where an NFT is [one] person buys it and then owns it," said Barry Lowenthal, CEO of media buying agency Media Kitchen. As a digital artifact, there is not a lot of visibility of the branded NFT beyond the point of purchase, which would lead to problems of not enough scale to justify the media buy, he added.
Lowenthal said that NFTs have not been brought up in any sales meetings he's had to date. In order to consider such a deal, there would need to be a lot of paid media around the NFT's creation to amplify the partnership, he said.
Roazzi-Laforet believes there is room for everyone on the blockchain, however. "We're trying to help people come on board because we want to enable the ecosystem and help them shape their own presence within the space. That's certainly top of mind for us." — Kayleigh Barber
What we've heard
"People are only buying those [NFTs of articles and headlines] out of either vanity or the idea that they'll flip it for more money later and neither of those are a big audience."

— The Alpha Group's David Cohn
Apple News continues to underwhelm
Apple's Safari browser isn't the only one of the iPhone maker's apps still presenting publishers with ad revenue challenges. Six years since the launch of Apple News, publishers continue to be frustrated with the news app's contribution to their ad businesses.
"I do probably an extra 20% in traffic in Apple News versus web traffic, and it's more or less unmonetized. Monetization in Apple News is terrible," said one publishing executive.
"I have a ton of inventory I can sell on Apple News, but nobody wants it," said a second publishing executive.
Publishers are bumping up against multiple obstacles to making money on Apple News. For starters, the app's name. Many advertisers are still wary of their ads appearing alongside news content. Additionally, the app's targeting options are limited — for example, publishers cannot target ads based on their own or advertisers' first-party data — which further limits its attractiveness to advertisers. "It's this concept of trying to monetize what's least attractive to the marketplace," said the second publishing executive.
Publishers have some options for overcoming these ad sales obstacles. They can rely on outside companies to fill their Apple News inventory. For example, NBCUniversal sells Apple News inventory on Apple's behalf, and publisher monetization firms like Jeeng can also backfill publishers' Apple News inventory. Publishers have also offered to discount their Apple News inventory for advertisers and incentivized their ad sellers with bonuses for securing deals that include Apple News. Nonetheless, "all the efforts I've tried are basically useless. It's penny-level CPMs," said the first publishing executive.
Publishers are not necessarily solely reliant on advertising to make money from Apple News. The app also operates a paid subscription tier, but neither publisher Digiday spoke to participates in that program and was able to speak to its revenue impact.
Given the popularity of Apple News among audiences and its unpopularity among advertisers, the first publishing executive is weighing whether to introduce its own limits on the app. "Recently I've been thinking, we get five to six million views a month in Apple News. Maybe we should treat those users differently or gate them. If you read us in Apple News, sorry, we're not able to monetize in that environment, so we're only going to give you three free articles a month," the executive said.
An Apple spokesperson declined to comment on the record. — Tim Peterson
Numbers to know
$130 million: How much money Nexstar Media paid to acquire The Hill.
7: How many "strategies and operations" deputies The New York Times plans to hire to improve diversity, equity and inclusion at the news organization.
54 million: Rough number of Facebook accounts that viewed a link to a news article that incorrectly attributed a doctor's death to the COVID-19 vaccine.
25: Number of local journalists that Facebook will pay to write for its Substack-rivaling newsletter service Bulletin.
3 questions with The Hill's James Finkelstein
Nexstar Media, the largest local TV station operator in the U.S., announced it was acquiring political news website The Hill for $130 million on Aug. 20. James Finkelstein has owned a controlling stake in the publication since 2014 — his late father Jerry Finkelstein co-founded The Hill in 1994. In an email sent last Friday to staff, the younger Finkelstein said The Hill, which has over 100 journalists, was "highly profitable," with profit and revenue increasing 50% a year. The Hill has 48 million average monthly users in 2020, according to Nexstar, citing Comscore.
Finkelstein spoke to Digiday about why he chose to sell The Hill after owning the publication for seven years. He also shared his thoughts on the political media landscape, given reports of Politico and Axios in talks with Axel Springer about a potential sale.
The interview has been edited for length and clarity. — Sara Guaglione
What felt like now was the right time to sell The Hill, and why choose Nexstar?
I buy, build and then sell properties. I did that with The Hollywood Reporter and Billboard, and some legal publications when I was younger. But I really loved The Hill. I had it for a long time. I cared about it so much that I kept it longer than I would normally keep a media property. It was also growing very nicely and quite successful in revenues and profits. I just said I have to do it. I finally, completely pulled the trigger. I was attached to it because I really thought we had a mission that was different from most media properties around the country, which have either gone to the right or left. We made mistakes like everybody else, but we really tried to keep it in the middle. For the Opinion section, if there were two very liberal pieces, we tried to do two conservative pieces. We felt it was the kind of journalism that was very important to have. I had a stomach ache for about seven years, but it was worthwhile.
Nexstar has a philosophy of unbiased news as well. And let's be honest, the price was right. I had met the chairman and the president and others there and I thought they were quite nice and that they would advance The Hill and support it.
Why do you think political publications are reportedly looking for buyers right now? Does it have anything to do with the political climate now? What do you think this means for political media?
I think it's about timing. Prices are good now, generally in media. People would have a greater interest now than a year ago or even two years ago. I think it's a hot market in a way — not just in the political field, but all over. The stock market is at an all-time high. On the other hand, over the years, a lot of sites have just gone out of business and what's left are the stronger sites, not just in politics.
The future is bright for political media. People are so strongly pulled in both directions. I think what happened for a while after the [2020 U.S. presidential] election is people sort of had to calm down, but at least at The Hill we started to see an increase in viewership again, and I have no doubt that will continue.
What's next for you?
My rule is I will wait two days [after a sale] and then start again. I look forward to starting to look for some great properties in the next part of my life. Politics was the center of the universe for a while, but there are other very interesting areas. It can't be politics — because of the deal with Nexstar, I can't be in something in politics for a while — but it can be entertainment, news, medicine, finance — something that interests me.
What we've covered
As The Atlantic draws closer to 1 million subscribers, the publisher must battle traffic declines to keep momentum:
The Atlantic now has more than 830,000 subscribers, but its site traffic is declining more than other publishers.
To deal with the publisher's subscriber acquisition, The Atlantic is reinforcing its core coverage and expanding its climate, technology and books coverage.
Read more about The Atlantic here.
What comes next for publishers on the blockchain:
To the naked eye, it looks like media companies' dalliances with NFTs have come to an end.
Behind the scenes, however, media companies are putting more brain power into what NFTs, and more broadly the blockchain, can do.
Read more about the blockchain here.
As of the beginning of the third quarter of 2021, less than 50% of the publisher professionals Digiday surveyed said they were worried about their ability to target ads or measure their effectiveness without third-party cookies.
In the first quarter of 2021, a majority of surveyed publisher professionals said they were worried.
Read more about publishers' cookie worries here.
Jubilee Media's Jason Y. Lee and investor Mike Su want to build the 'Disney for empathy':
The digital media company specializes in producing videos that aim to get people to empathize with others.
Jubilee Media's bailiwick seems to present a timely opportunity to attract audiences in search of some positivity.
Listen to the latest Digiday podcast episode here.
Newsletters exclusive to subscribers are cropping up left and right, and the free ones are becoming just another step in the path to conversion.
Newsletters also play a role in helping publishers to retain subscribers.
Read more about publishers' newsletters here.
What we're reading
News organizations diversify their leadership ranks:
News outlets, including local publications, are appointing women and people of color to leadership positions previously occupied by white men, according to Bloomberg. This industry-spanning trend is notable among local news organizations because of the potential for the improved coverage resulting from the diversity to help the struggling publisher category to improve readership.
After being acquired by Bridgeman Sports and Media last December, Ebony's reboot began in March, and the publication plans to start publishing a print magazine again next year, according to The New York Times. The future of Ebony's sibling publication, Jet, remains unclear, though.
Vox Media prepares to join parade of pubs going public:
Vox Media is the latest publisher to pick up more properties on its path to going public, according to The Wall Street Journal. The media company has acquired Punch to round out its food-and-drink footprint and is reportedly weighing whether to go public via a SPAC IPO or traditional IPO or simply to raise more money as a private company.

https://digiday.com/?p=423962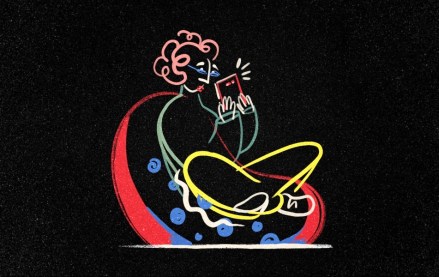 September 28, 2023 • 3 min read
•
•
The Financial Times has launched another lower-priced, subscription-based mobile app product a year after the debut of FT Edit to reach international readers.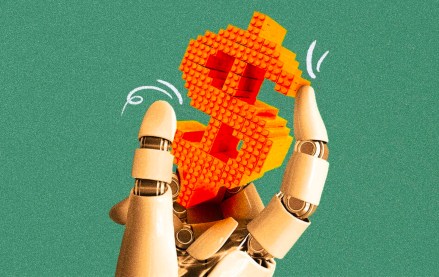 •
Publishers are starting to apply AI to their sales operations.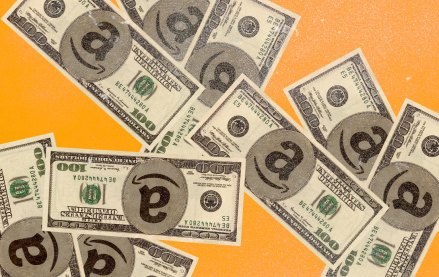 September 27, 2023 • 6 min read
•
•
The agency accused the e-commerce giant of conducting a range of anticompetitive behaviors that hurt both shoppers and sellers.