Wire service Stacker aims to solve content crunch for newsrooms and brands
March 3, 2022 • 4 min read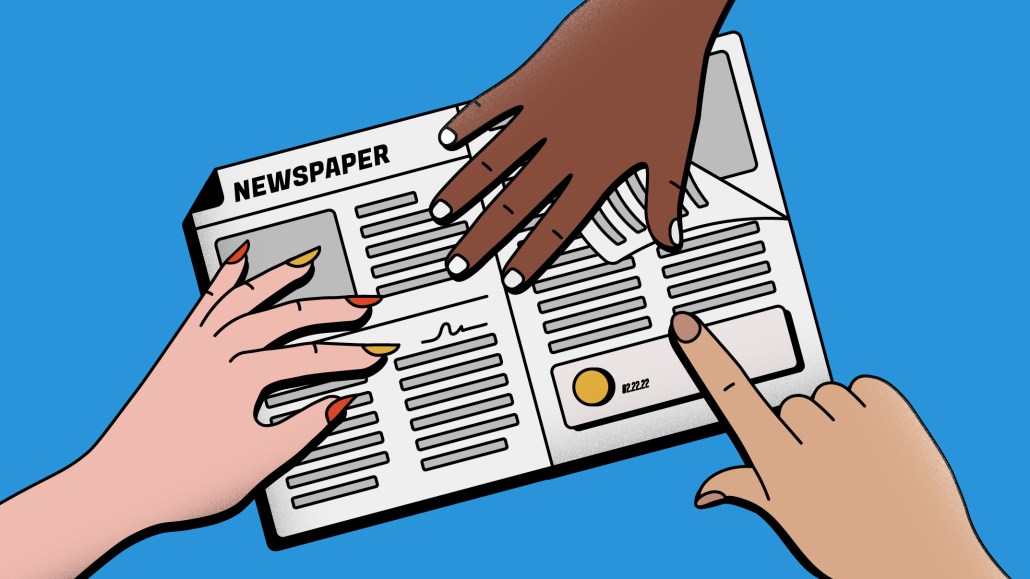 Ivy Liu
News organizations need content, but the economics of journalism — namely, the dramatic falloff in ad revenue among print media — have led to the furlough of many of those who produce that content and, at the same time, cut into budgets devoted to wire services.
Enter Stacker, a wire service that provides data-driven feature content to thousands of news outlets free of charge.
Last year, the company reported that its stories were read by 40 million consumers across the U.S., by way of its own homepage as well as the newspapers and TV and radio stations that subscribe to the service. Among its clients are some of the largest purveyors of local news, including newspaper chains Hearst, Tribune and McClatchy and TV station group Nexstar. Stacker said its publisher network grew by more than 300% between 2021 and 2020.
CEO Noah Greenberg co-founded Stacker in 2017 with three of his former colleagues from Graphiq, a data aggregation and visualization company headquartered in Santa Barbara, California, that was bought by Amazon the same year. Stacker's managing editor is Nicole Caldwell, who earlier helped launch the news org Green Matters and was an editor at lifestyle site Thrillist.
Greenberg, Caldwell and their team homed in on what they call "the white space" in the content landscape, particularly that which has been typically provided by newswires like the Associated Press and Reuters. Stacker takes a different approach to the traditional news service, however, by offering content for free to its local and national publishing partners, subsidizing its newsroom by working with brands to underwrite select content through Stacker Studio.
Stacker has never received outside investment and, according to Greenberg, became profitable after six months, with revenue forecast to grow 250% in 2022 versus last year. (Revenue is approaching eight figures, according to the company.) The content team has grown to some 30 employees and 60 freelancers who produce around 150 stories per month.
On the sponsored content side, about 35 pieces per month are funded by brand partners, with Stacker attracting about 100 partners since launch.
One such client, London-based Simply Business, a venture-backed fintech company in the insurance space, sought to promote its bona fides among the small business community through an integrated content and earned media strategy designed by Stacker. After unearthing relevant content in the SMB space, the service produced multiple articles, each earning around 170 media pickups. Within 6 months, the company had earned more than 1,000 media placements. "Stacker has really streamlined our link-building strategy," said Mariah Bliss, the brand's senior manager of digital content.
Added Chris Fleguel, director of growth at the Canadian eco-friendly product manufacturer Pela, another Stacker client: "Having the opportunity to invest in both quality journalism and in Pela's growth has really been a win-win. In partnering with Stacker, we're able to work with a team we trust will create stories on our behalf that publishers want to run, which then bolsters our brand's awareness and authority. There's no other model like it."
Greenberg noted how content marketing has evolved in recent years, moving toward a focus among brands on "real journalism," noting, "There's just a lot of investment going into producing actual, authoritative content from brands." Lately, companies like crypto giant Coinbase have created their own news operations.
That said, most brands don't want to build their own newsrooms, and many don't know how to get their content produced and disseminated except by way of a company website or blog. That's where Stacker comes in. "We've found ourselves in a really interesting place where we can turn those [brand] dollars into real quality content and make that freely available to news outlets across the country — and with that also fund our entire newsroom," he said.
Stacker delivers hyperlocal insights at scale, spanning news, business and lifestyle topics and localized across all 50 states and 384 metro areas to help small newsrooms bolster local coverage. Whether it's stories about rural hospital closures or a breakdown of voter demographics by state, Stacker uncovers the stories often hidden behind troves of data.
That requires expertise, naturally, and unlike many other news operations, Stacker is looking to hire journalists. "Obviously, for seven verticals, we need a lot of subject matter experts, so we're constantly recruiting," Caldwell said.
The editor explained the way the content process functions for clients. Say, a real estate brand signs on to sponsor content. Caldwell's team then brainstorms hot topics in the real estate industry, finds datasets to illuminate those trends and determines their methodology. It presents its insights to the client who then signs off on the story scope.
Transparency with readers is essential, with content labeled as sponsored. Stacker avoids tactics like keyword stuffing and promotional language. As Caldwell put it, "We're just producing the straight story, just like we would for any other Stacker piece. Once we've matched a subject with the subject matter expert, we do all the same rigorous [work] as in any newsroom in the country." Advertisers may chime in with a suggestion, but they are not involved in the editing process, the editor stressed.
"We are sending our content to newsrooms around the country," she said. "Our integrity and reputation are everything, so we can't afford to have anything feel like sponsored content or to be promotional in any way."
https://digiday.com/?p=440939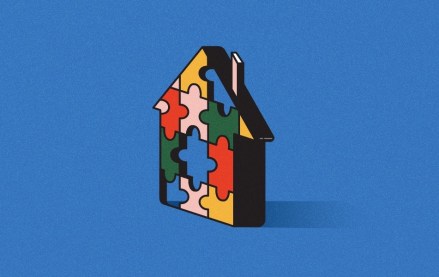 September 22, 2023 • 4 min read
Apartment Therapy's president Riva Syrop took the stage at the Digiday Publishing Summit to discuss the convergence of commerce and sponsorship revenue within its Small/Cool event.
September 22, 2023 • 4 min read
Media execs took stage at the Digiday Publishing Summit to discuss the growing importance of ROI in ad campaigns this year.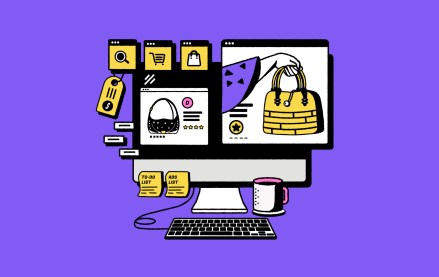 September 22, 2023 • 4 min read
CEO Satya Nadella said AI assistants will be as ubiquitous as PCs and will help users navigate across apps, operating systems and devices.