Media Buying Briefing: High school sports media looks to graduate, but doesn't yet have the national profile for big brand buy in
March 7, 2022 • 6 min read
Ivy Liu
This Media Buying Briefing covers the latest in agency news and media buying for Digiday+ members and is distributed over email every Monday at 10 a.m. ET. More from the series →
Remember how fun it was to go to a high-school football or basketball game, and how wildly into their home team all the fans were? That passion, it seems, is getting tapped into more and more by media agencies, media companies and brands, all of whom are looking for any edge in winning over new consumers.
In fact, high-school sports media coverage and advertising feels like it's at a point where college sports was 20 years ago — and look at the marketing machine around March Madness or the college bowl series today.
But it remains a regional business — a sampling of major holding-company media agencies all took a pass on commenting, saying the efforts to organize high-school sports haven't yet hit a level that attracts top-shelf national advertisers. Indeed, it's hard to even find a stat indicating total high-school sports ad revenue, although a best guess is in the hundreds of millions of dollars still at this point. And not every state allows for multi-media rights deals to be cut with their high school sports associations.
That hasn't stopped the companies looking to take media coverage to a more sophisticated level, most of which have been around for more than a decade, including PlayOn! Sports, Playfly Sports Properties and others. And they're beginning to attract a bigger caliber of advertiser, from Toyota regional dealerships connecting with high-school sports associations, to a Department of Defense deal through PlayFly that serves as a recruitment effort for academically and athletically above-average kids.
Not unlike media agencies' increased efforts to connect with influencers who may not have huge followings but whose relationship with their fans runs deep, buyers are looking to tap into the passions and loyalties around high-school sports.
"What's been the most important is being able to connect with the communities, those families and supporters of the sports," said Sydney Lathrop, management director at Saatchi & Saatchi, who has placed Toyota dealer associations into deals with high-school sports associations in Oregon, Idaho and elsewhere. "What we are seeing with the new kind of opportunities that exists at the high school level is really allowing us to do that. It's not about forcing our branding our message on anyone but really being able to enhance that experience. For us, it's really been about a community play."
Many of the sponsorships go beyond traditional media placement. Lathrop said other elements like showing a Toyota key fob to get free parking or a better seat at a game, or having dealers celebrating student athletes of the week on their social channels, "allows our local dealers to support kids and families in their community. I'm really just taking it beyond those spots and dots to the event, the activation and engagement level." She added that she's seen her client increase spend by 25 percent, although she wouldn't say how much that entails.
Even though Pennsylvania doesn't currently allow multi-media rights deals for its high-school sports associations, Marc Brownstein, president and CEO of Philadelphia-area agency Brownstein, said he would get his clients (which include NJM insurance and Lyft) into it if it were available. "You can get that intense level of passion that brands can connect with at a more affordable level," said Brownstein. "And it shows they care about their community by supporting schools and athletes."
Playfly's vp and executive director Chuck Schmidt said the DoD deal, which he declined to assign a dollar value to, first rolled out in Washington state. (Playfly also engineers ad deals with high-school sports associations in Oregon, Idaho, California, Arizona, Nevada, New Mexico, Louisiana, Michigan and Virginia.) It's essentially a recruitment tool for an elite unit. Some ad categories are verboten, he added, including firearms, alcohol and birth control.
Schmidt helped arrange a multi-year deal last fall in Louisiana with Ochsner Health, an area medical provider that went far beyond just ads as well, including internship opportunities, a medical sports advisory board to share knowledge and providing mental health services to student athletes during the coronavirus crisis.
"The timing felt right as we as a health system have grown in key markets in Louisiana. There are championship events and networks within the Louisiana high school portfolio that can offer synergies with us," said Dave Mueller, director of corporate sponsorships with Ochsner Health. "So the agreement helps us to continue our brand message, and be front and center at these key events, with coaches, athletic directors and parents alike throughout the year."
"I believe that within the next two to three years, we're going to see continued growth in revenue, because of what's being done to invest in helping states with technology, whether it's an app or web capabilities," said Schmidt. "Not only to provide a stream of revenue, but to help schools and the associations be more efficient in how they administer those sports."
Added Christy Hedgpeth, Playfly Sports Properties' new president and a former high-school and college basketball player: "This isn't just about cash [for schools, which are often cash-strapped], this is about matching corporate partners to school bodies that provides products or services that solve problems. And we believe this area is very under-developed."
Color by numbers
The creator economy continues to glow red hot, with the latest stats to prove it from CreatorIQ (which, of course, has a vested interest in showing off how red hot it really is). CreatorIQ and its newly acquired unit Tribe Dynamics surveyed 150 brands and 200 influencers to determine budgets, compensation, activation formats and platforms, as well as the fast emergence of social commerce. Some highlights:
66% of brands reported spending more on creator marketing in the past year.
48% of brands reported investing over $100,000 annually on creator marketing; 10% spent over $1 million.
59% of brands cited "inadequate budgets," and 66% cited inadequate personnel resources as a roadblock to success.
94% of brands reported compensating at least a portion of their creator partners for sponsored content.
Between 25%-75% of brands' creator marketing budgets are dedicated to compensating influencers.
94% of brands provided influencers with either discount codes or affiliate links to share with followers.
Takeoff & landing
IPG's Mediahub landed Post Consumer Brands' media business, while incumbent Spark Foundry didn't defend the business.
Indie full-service agency Cutwater won media and creative responsibilities for Hartz pet care brands.
Digital media and marketing shop The Goodway Group acquired female-founded growth marketing firm Tuff, its first acquisition.
Ad-tech firm Gimbal/TrueX officially renamed itself Infillion, several months after the two companies merged.
Direct quote
"Finding a way to match ad supply with viewing demand could make the experience better for consumers. It could create more predictable and stable media buys for broadcasters and publishers — versus the protracted transactions of the upfront dance. It could eliminate inefficient guarantee and liability transactions. And all that could create more growth and value creation with more ad inventory."

— Marc Pritchard, chief brand officer at Procter & Gamble, in a keynote address at ANA's Media conference.
Speed reading
https://digiday.com/?p=441154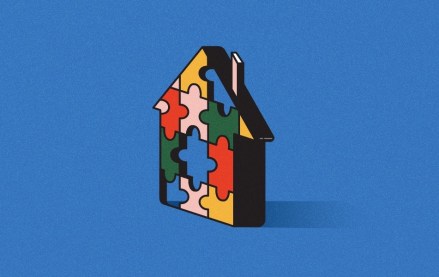 September 22, 2023 • 4 min read
Apartment Therapy's president Riva Syrop took the stage at the Digiday Publishing Summit to discuss the convergence of commerce and sponsorship revenue within its Small/Cool event.
September 22, 2023 • 4 min read
Media execs took stage at the Digiday Publishing Summit to discuss the growing importance of ROI in ad campaigns this year.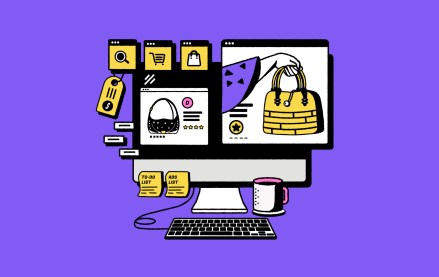 September 22, 2023 • 4 min read
CEO Satya Nadella said AI assistants will be as ubiquitous as PCs and will help users navigate across apps, operating systems and devices.