Media Briefing: How digital publishers spent summer 2023 
August 31, 2023 • 9 min read
•
•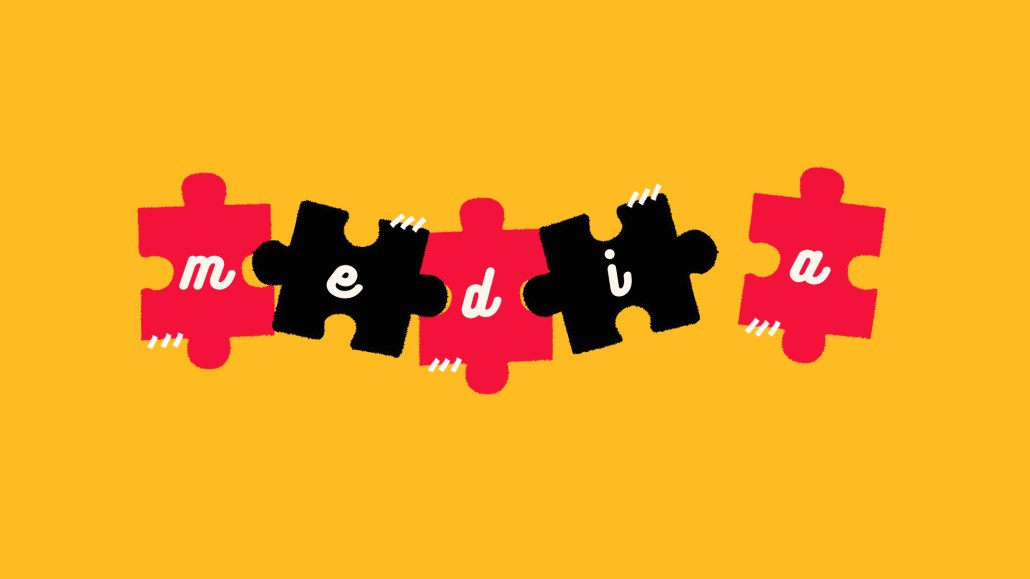 Ivy Liu
This Media Briefing covers the latest in media trends for Digiday+ members and is distributed over email every Thursday at 10 a.m. ET. More from the series →
This week's Media Briefing recaps the major events from summer 2023 and how those trends are bound to impact the back half of the year.
Summer recap
Cyberattacks on media companies increase
CNN has a new CEO, new activity on BuzzFeed News' homepage and more
How publishers spent their summer
It was a hot summer of activity within the digital media space as publishers experimented with new technology, rode the social media rollercoaster and looked for ways to offset the hits to ad revenue. As autumn approaches, all that excitement is bound to bubble over into the back half of the year.
It seemed like a good time to catalog the major events from summer 2023 – from the introduction of generative AI in newsrooms to Twitter being rebranded to X – and draw some throughlines about what it all added up to.
Below is a recap of how the digital media industry spent the summer:
AI comes for the newsroom
Publishers' newsrooms began experimenting with generative AI technology even more this summer, from attempting to write better headlines to creating interactive content. But a line has yet to be drawn in the sand for how much integration is too much when it comes to this tech.
During BuzzFeed's Q2 earnings call, the publisher's leadership team spent a substantial amount of time talking about how it doubled the volume of its AI-powered quizzes, which led to a threefold increase in audience engagement in the form of views and more time spent on page. Those metrics are now helping BuzzFeed to sell advertisers like Sprite, Serta and Walmart on sponsoring these experiments with the new technology, according to president Marcela Martin.
Meanwhile, other publishers have been testing AI from an efficiency standpoint, hoping to help streamline reporters' tasks in order to allow them to spend more time chasing leads and writing stories.
But concerns are brewing among newsroom union members regarding where the line will be drawn with AI technology. Their concern is that if AI tools become too efficient will lead to layoffs. Media execs also have concerns around intellectual property and whether or not feeding articles or reported information into chatbots will lead to the large language models taking that content and using it to inform the output to general user bases.
Practicing sustainable programmatic advertising
At the beginning of the summer, publishers began thinking more about the impact of programmatic advertising on their carbon footprints, thanks to a flurry of advertisers realizing that there are financial incentives to prioritizing sustainability within the digital ad ecosystem.
Though it's still a somewhat opaque thing to measurement, the programmatic bid stream does contribute a sizable portion of a publisher's overall carbon emissions. And during the early summer months, strategies like traffic shaping were cited among steps for publishers to take in order to reduce the amount of computational power required to operate the programmatic market, thus reducing the amount of carbon emitted in the process.
Made-for-advertising sites are the latest villain
It was a bad summer to be a made-for-advertising publisher.
Also known as MFAs, this subset of publishers were criticized wildly by the ad market for siphoning off a substantial portion of dollars spent on programmatic ads but not delivering substantive KPIs that indicate those dollars yield positive impacts on an advertiser's business.
Between September 2022 and January 2023, MFAs accounted for 21% of the audited 35 billion impressions, equalling 15% of the $123 million spent by 21 advertisers on programmatic ads, according to a report by the Association for National Advertisers that was published in June.
That stat sparked widespread outrage, concern and debate amongst marketers, leading to a wave of SSPs, holding companies and ad tech firms removing MFAs from their programmatic business operations.
The social shake-up
Plenty occurred within social media circles this summer, with Twitter rebranding to X and Meta launching its X competitor app, Threads.
But publishers took a particular hit when it came to both traffic and revenue. Referral traffic from X declined steeply, as did traffic from Facebook. Meanwhile, Pink News reported a decrease in revenue earned from ads run on its social accounts, which could be a result of platforms like Snapchat turning their attention towards creators in an effort to lure them back with thick checks, leaving less on the table for publishers.
Amid all that, publishers began experimenting with Threads. Despite Meta execs insisting the platform wasn't going to be used for news, news publishers like CBS News still flocked to the social platform. And for Wes Bonner, head of social at BDG, this was the first time that a Twitter competitor actually convinced his team to create a dedicated strategy for a text-based social platform.
Subscription revenue floats the ship
Advertising dollars started to come back a bit by the end of summer, but in the early summer months, publishers saw revenue growth largely within their digital subscription businesses.
This was mainly due to a strategy shift to deprioritize pure volume and instead try to increase the average revenue per user (ARPU) using bundles, rate increases and annual subscriptions over monthly.
To further refresh your memory about the top trends from this summer, check out the latest episode of the Digiday Podcast where myself and Digiday senior media editor Tim Peterson discuss the standout events from the summer, beyond the scope of digital publishing.
What we've heard
"As much as we don't want to grade our homework, we also don't want to be in a tiny little microcosm with someone else doing it. If we can't get agencies and buyers to all have some sort of shared currency of measurement, it's not going to help them. That's why everybody fell in love with empty calories [like viewability] because they're easy to sit on the couch and mindlessly eat."

— Deborah Brett, global chief business officer of Condé Nast, discussing the industry shift towards measuring ad campaign effectiveness through attention metrics.
Cyberattacks on media companies increase
The media and entertainment industry experienced a 1,065% increase in distributed denial-of-service (DDoS) attacks from Q1 to Q2 2023, according to a new report by Zayo, a fiber network and internet service provider.
Anna Claiborne, svp of packet and product software engineering at Zayo, pointed to the shift to remote work during the pandemic that has led to more potential vulnerabilities for attacks. Other reasons for why media and entertainment companies are targeted include bad actors' desire to get their hands on intellectual property or to make a political statement by attacking news organizations, she said.
DDoS attacks – the most common form of cyberattacks – occur when a computer server is flooded with traffic and blocks people from getting through to a site, Claiborne said. The size of a DDoS attack can affect how long it takes to stop it. The media and entertainment industry experienced the largest attacks, with an average attack size of 3.5 Gbps, according to the Zayo report.
The biggest impact to publishers from cyberattacks is financial loss, stolen data and reputational damage, Claiborne said. Shutting down a site can mean losing as much as millions of dollars a day, she added.
Some recent large-scale cyberattacks on publishers include an attack on The Philadelphia Inquirer, whose newspaper operations were disrupted in May. In December, a ransomware attack on The Guardian accessed personal employee data and forced The Guardian to close its offices for more than a month. And a hacking scheme that hit Fast Company last September kept the website down for over a week.
"It's becoming more and more prevalent, for sure," said a publisher's chief technology officer, who exchanged anonymity for candor. Anecdotally, the CTO said they are seeing an increase in attacks, especially "smaller [intrusions or attacks] that are not made public."
For more on how publishers can protect themselves from cyberattacks – from multi-factor authentication to penetration tests – read our story here. — Sara Guaglione
Numbers to know
11: The number of employees impacted by Texas Tribune's first-ever layoffs in the company's 14-year history. Two podcasts, Brief and TribCast, were also put on hiatus as a result.
<50%: The portion of Pink News' overall revenue that now comes from social media ads, down from 80% in 2022.
$50 million: The amount of money The Washington Post pledged to invest in its technology business Arc XP in 2023 earlier this year, before announcing layoffs of several members of that team this week.
What we've covered
How publishers like The Marshall Project and The Markup are testing generative AI in their newsrooms:
Publishers including The Marshall Project and The Markup shared how reporters are using generative artificial intelligence in their newsrooms in their reporting processes.
The presentations were held at this year's Online News Association four-day conference, which took place in Philadelphia from Aug. 23-26.
Read more about how AI technology is being used by reporters here.
Publisher CROs say auto, travel and luxury advertisers are leading the revenue rebound:
The "light at the end of the tunnel" is finally visible for advertising revenue thanks to a couple standout ad categories that are pacing up year over year, instead of down.
Top performing ad categories in the second half of 2023 so far include auto, travel, fashion, luxury and beauty.
Learn more about which ad categories are up and which are soft so far in 2023 here.
Newsroom unions' return to office negotiations heat up as fall approaches:
With the summer season winding down, some media companies are beginning to push employees to work from the office more regularly.
These mandates, however, are reigniting media unions' years-long efforts to organize around the issue.
Read more about how media unions are fighting against new mandates around in-office working here.
Publishers still find it challenging to measure readers bypassing their paywalls:
How publishers measure and block people that use loopholes to bypass their paywalls is still a challenge.
It's an "imprecise" calculation, primarily due to the different tactics people use to circumvent paywalls — from ad blockers to web crawlers.
Learn more about tactics for tackling this issue here.
Referral traffic from X continues to decline sharply for publishers:
The referral traffic coming from links shared to X (née Twitter) to publishers' websites has declined sharply in the past year.
This comes amid a report from The Washington Post two weeks ago that X was found to be slowing the page load speed of links to news organizations
Read more about how referral traffic from X has declined here.
What we're reading
BuzzFeed News' website is no longer dormant:
The Daily Beast reported that, despite being shut down in early May, the BuzzFeed News website has been steadily populated with a stream of new celebrity content since late June. This contradicts what former BuzzFeed News staffers were told by management at the time of the brand being shuttered that the homepage would remain static.
TechCrunch acquires media startup StrictlyVC:
Yahoo's digital tech and business publication, TechCrunch, purchased StrictlyVC for an undisclosed amount, according to a report from Axios. The founder of StrictlyVC and current Silicon Valley editor for TechCrunch, Connie Loizos, was promoted to editor-in-chief and general manager of TechCrunch, while StrictlyVC will be incorporated as a sub-brand within the TechCrunch website.
Former chief executive of The New York Times, Mark Thompson, was named the next CEO of CNN, according to Puck reporter Dylan Byers. Thompson is succeeding Chris Licht, who held the role for just over a year, and will also bring his experience as the former director-general of the BBC to the job.
Karlie Kloss may purchase i-D magazine from Vice Media:
The supermodel, entrepreneur and investor, Karlie Kloss, is reportedly in talks with Vice to purchase i-D magazine from the recently bankrupt company, per Puck reporter Lauren Sherman. Kloss previously led a group of investors who partnered with BDG to buy W magazine in 2020.
Meta's ban of news content in Canada sparks outrage during wildfire emergency:
Tens of thousands of residents in Canada's Northwest Territories were told to evacuate as wildfires neared, but not being able to amplify that message across Facebook and Instagram caused widespread concern and anger, Al Jazeera reported. Meta removed all news content from its platforms after the Canadian government passed a law requiring platform owners to pay news publishers for content shared on its platforms.
A dozen major media companies are blocking access to ChatGPT:
News publishers like CNN, The New York Times and Reuters have all injected code into their websites that blocks GPTBot, OpenAI's web crawler, to prevent the generative AI company from scanning their platforms for content, according to a report from CNN. The move was done in an attempt to preserve the publishers' intellectual property.
https://digiday.com/?p=516420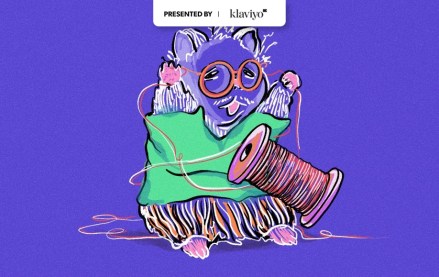 December 5, 2023 • 6 min read
News publishers are cautious to pour more resources into Threads, as limited available data makes it difficult to determine whether investing more into the platform is worth it.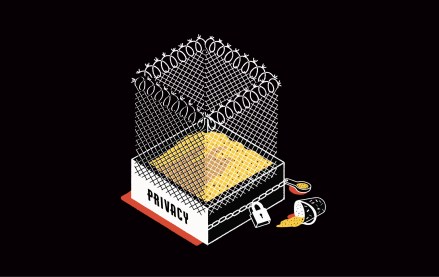 December 4, 2023 • 4 min read
FLEDGE stands for 'First Locally-Executed Decision over Groups Experiment' and makes ad auction decisions in the browser, rather than at ad server level.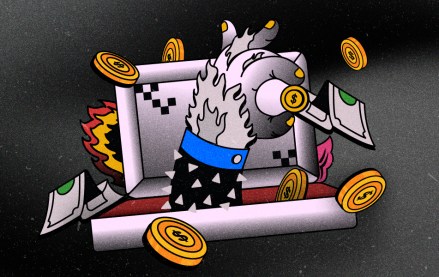 December 4, 2023 • 7 min read
A look at the genesis of ad tech, from the first online display ad in 1994 to the dotcom crash.