Digital ad revenue is still down but digital subscription revenue is a bright spot in Gannett's Q2 earnings
August 4, 2023 • 4 min read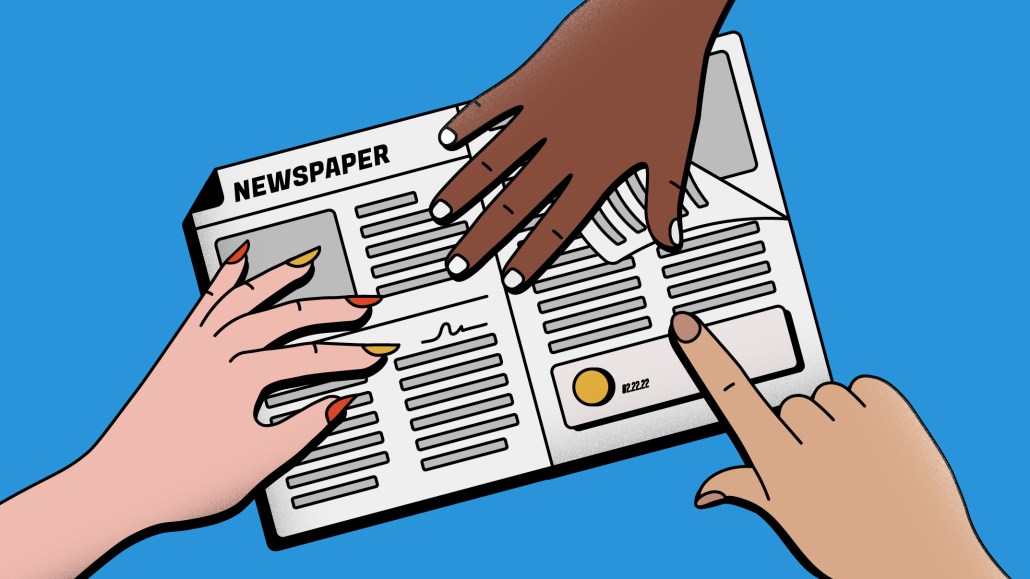 Ivy Liu
The tides have turned for the better for at least one publisher's digital business, thanks in large part to subscriptions and optimism for an improving ad market. That's according to Gannett's latest earnings report, which was published Thursday morning.
Even though total operating revenues saw less than ideal trends — a decrease of 10.2% year over year to $672.4 million — the company's digital revenues did increase marginally in Q2 by 0.8% year over year on a same store basis to $262.1 million, per the company's earnings.
Despite the positivity, the company is still projected to earn between $2.75-2.8 billion in total revenue for the full year 2023, same as what it projected in May during its Q1 earnings report, which would be a 3-5% decrease year over year. Gannett did, however, modify several of its projections for the better, including adjusted EBITDA from the range of $285 million-$305 million to $290 million-$310 million and projected free cash flow also improved from $85 million-$105 million to $90 million-$110 million.
By the numbers:
Gannett earned $672.4 million in total operating revenues in Q2 2023, down 10.2% year over year, with 39% of that ($262.1 million) coming from digital revenues, including advertising, digital-only subscriptions, digital syndication and affiliate revenues.
Digital-only subscription revenue was $37.9 million in Q2, up 17.3% year over year, bringing the total number of digital-only subscriptions to 1.95 million (a 4.6% year over year increase). Compared to Q1 2023, however, the total number of digital-only subscriptions fell 3.5% from 2.02 million, while revenue for this business increased by 5.9% quarter over quarter.
Total digital advertising and marketing services revenue was $204 million in Q2, an 11.4% decrease year over year.
Gannett's Digital Marketing Solutions business increased revenues by 4.4% year over year, and 9% quarter over quarter, to a total of $121.6 million.
Digital advertising is still double-digit down
Gannett's total digital advertising and marketing services revenue was $204 million in Q2 2023, representing just over 30% of the company's total revenue in the quarter. This represents a decrease of 11.4% year over year, said CFO Doug Horne during the earnings call, but he added that he is optimistic that the worst is behind the company when it comes to this revenue stream.
This is partially due to what he called "favorable" year over year comparisons for the upcoming Q3 and Q4 earnings calls compared to the back half of 2022, which was notoriously tumultuous for digital advertising, Horne said.
"We expect significant improvement in the year-over-year revenue trend during the second half of the year," said Horne.
Optimistically, media buyers seem to be sensing a similar shift in digital advertising spending heading into the back half of the year.
"Brands who tend to be more conservative have started to think more aggressively with less talk of a recession," according to Seth Hargrave, CEO of media agency Media Two Interactive. "While Q4 is always a strong quarter for spending, we're seeing spillover to Q3 that's actually putting our forecasts closer to equal for those two quarters..
Digital-only subscription dollars are up
Over the last couple of quarterly earnings, Gannett reported that its digital-only subscriber growth hit a plateau. As of Q2 2023, that stagnation has officially turned into a decline and the company's total digital-only subscriber base fell below the 2 million mark for the first time since Q3 2022. While neither Reed nor Horne addressed the company's previously reported goal of reaching 6 million digital-only subscribers by 2025, it could be a reasonable assumption that the company has veered off course to that benchmark.
And yet, Gannett's CEO Mike Reed said that this area of the business was a boon this quarter. Total revenue for the digital-only subscriptions business was $37.9 million, an increase of 17.3% year over year and 5.9% quarter over quarter.
It may seem odd for a company's digital-only subscription revenues to increase despite the total number of digital-only subscribers falling, but Reed said during the call that the recent prioritization of increasing the average revenue per user has been working to improve overall profitability of the business. They did not discuss in the earnings call what's been done to improve said ARPU.
"More publishers are focusing on revenue as opposed to volume, so rather than trying to get a million subscribers, they want a million dollars worth of revenue," said Michael Silberman, svp of strategy at paywall platform Piano, in a conversation with Digiday last month. Editor's note: Piano is a contracted vendor with Digiday.
Tensions grow in the union
With growth returning to the digital-only subscription business, journalists in the Gannett Union are voicing their frustrations over the fact that they are not being compensated fairly for the content they produce that ultimately gives readers a reason to subscribe.
In a joint statement issued by The NewsGuild-CWA, which represents more than 1,000 Gannett employees, some journalists shared their thoughts following the earnings call, all supporting the idea that journalists within the organization should benefit from the positivity that leadership including Reed and Horne boasted about in the company's earning calls.
"For years, the journalists and editorial staff who make Gannett run have been forced to accept poverty wages and shrinking newsrooms. It's time to share the wealth and make sure that Gannett employees are adequately compensated for their hard work," said Chris Damien, a criminal justice reporter with The Desert Sun, in the statement.
https://digiday.com/?p=513765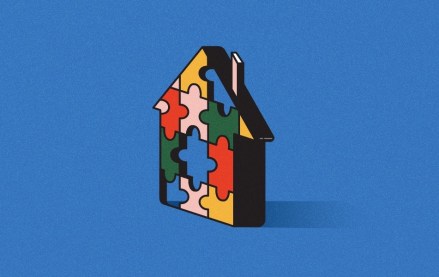 September 22, 2023 • 4 min read
Apartment Therapy's president Riva Syrop took the stage at the Digiday Publishing Summit to discuss the convergence of commerce and sponsorship revenue within its Small/Cool event.
September 22, 2023 • 4 min read
Media execs took stage at the Digiday Publishing Summit to discuss the growing importance of ROI in ad campaigns this year.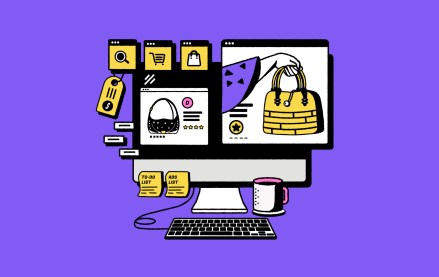 September 22, 2023 • 4 min read
CEO Satya Nadella said AI assistants will be as ubiquitous as PCs and will help users navigate across apps, operating systems and devices.