Publishers push for negotiations with generative AI companies, tout new uses in latest earnings calls
August 15, 2023 • 4 min read
Publishing executives used their companies' latest earnings calls to continue discussing the opportunities and challenges around generative AI technology and its impact on media businesses.
While News Corp CEO Robert Thomson expressed concerns of generative AI "fatally undermining journalism and damaging our societies" during his company's earnings call on August 10, chief executives from BuzzFeed Inc. and IAC outlined the business and content opportunities from using generative AI tools.
The chief concern for Thomson and IAC's leadership, however, is tech companies using their content without permission or compensation to train their large language models (LLMs), and said they are in negotiations with those companies to seek payment. But in a similar fashion to earnings calls in Q4 2022 and Q1 2023 when executives discussed the rise of generative AI, there remains a lack of specific examples of how this technology is contributing to publishers' revenue and profits.
"For media companies, it's a little bit opaque right now in terms of exactly how they apply [generative AI and] how they're creating content and ad solutions with it. I'm a little vague on that myself," said Doug Arthur, managing director at media research and advisory firm Huber Research Partners.
Execs at Gannett and The Arena Group did not discuss AI initiatives in Q2 earnings calls with shareholders, despite addressing this topic in previous quarters.
Publishers are negotiating with AI tech companies
News Corp's Thomson outlined specific challenges to publishers and their intellectual property brought on by generative AI platforms, including content being scraped and used to train LLMs and "synthesized and presented as distinct when it is actually an extracting of our editorial essence."
He addressed News Corp's role in a consortium of publishers negotiating with tech companies over the use of their content to power AI engines, led by IAC chairman Barry Diller. Last week, media companies and organizations including Gannett, the Associated Press and the News Media Alliance signed an open letter pushing for regulation to protect their content from LLMs. The New York Times has since dropped out of this coalition, Semafor reported.
"Negotiations are well underway with the relevant companies," Thomson said. "News Corp hopes to set precedents that benefit creators, publishers and journalists around the globe."
Thomson declined to expand on those negotiations during the earnings call. "I can't be more specific at this moment. But we see a positive financial result through consensual negotiation, not through litigation," he said.
Notably, News Corp Australia is producing 3,000 local articles a week using generative AI, The Guardian reported.
Execs at IAC fielded a number of questions from analysts around the topic of generative AI, including a few on how AI chatbots are impacting Dotdash Meredith's traffic.
"Relative to generative AI… we have not seen any loss of traffic so far in our properties and are having active discussions about how we can be a partner [with AI companies]," said IAC CFO and COO Christopher Halpin in an August 9 earnings call.
In IAC's earnings call, CEO Joey Levin was clear that he believes tech companies are negotiating in good faith with publishers around using their content.
How publishers are using generative AI technology
Mirroring conversations from previous earnings calls, some publishing executives expanded on the content and advertising opportunities using generative AI tools.
IAC is using generative AI for "back of house" functions at Dotdash Meredith, such as determining what stories to produce around specific topics and improving content personalization to retain and recirculate audiences, Levin said.
The company is also using generative AI to customize ads by testing different ad copy for improved targeting, Levin said. However, he did not give specific examples of how this has led to more revenue or additional business for the company.
BuzzFeed spent a large portion of its Q2 earnings call outlining its generative AI projects, including personalized and interactive quizzes and chatbots.
The company doubled its volume of AI-assisted content from Q1 to Q2, BuzzFeed CEO Jonah Peretti said in an August 8 earnings call. He noted that "it will take time for these initiatives to translate into scaled monetization."
Compared to Q1, views of BuzzFeed's AI content and time spent have both "increased threefold," Peretti said. The top 20 AI articles BuzzFeed published in Q2 generated more than twice the time spent compared to the top 20 AI articles in Q1, he added. A recent post that used AI to generate images of Barbie dream houses across the country drew over 1 million views.
BuzzFeed has partnered with Sprite, Serta and Walmart to create sponsored quizzes and shopping chatbot integrations, said BuzzFeed president Marcela Martin.
Peretti also gave an example of how AI has helped BuzzFeed's sales team win a client deal. Its sales team used a tool BuzzFeed developed that allows them to take requests for proposals from advertisers and match them to BuzzFeed's products and were able to close a deal in 24 hours when "ordinarily that… [would be] maybe a couple weeks of work," Peretti said. Martin added that the company plans to use AI to shorten the five- to six-month-long sales cycle at the company.
"It's still pretty early. And I feel like we've figured out how to bake some good cakes. But we still have to build out the bakery that can scale this and make more content experiences like this widely distributed across our network," Peretti said.
https://digiday.com/?p=514593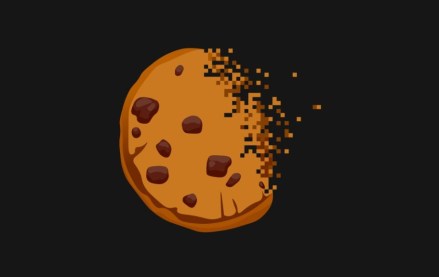 September 25, 2023 • 1 min read
During the Digiday Publishing Summit, execs from companies including Condé Nast, Dotdash Meredith and Thomson Reuters assessed the industry's readiness.
September 25, 2023 • 5 min read
Publishing executives shared their honest and unfettered opinions on the rise of generative artificial intelligence technology and its impact on traffic, IP protections, content production and jobs at the Digiday Publishing Summit last week.
September 25, 2023 • 5 min read
Here is A sampling of other AI-related news from last week.