Media Briefing: Some publishers are changing event timelines to appeal to advertisers
January 19, 2023 • 11 min read
•
•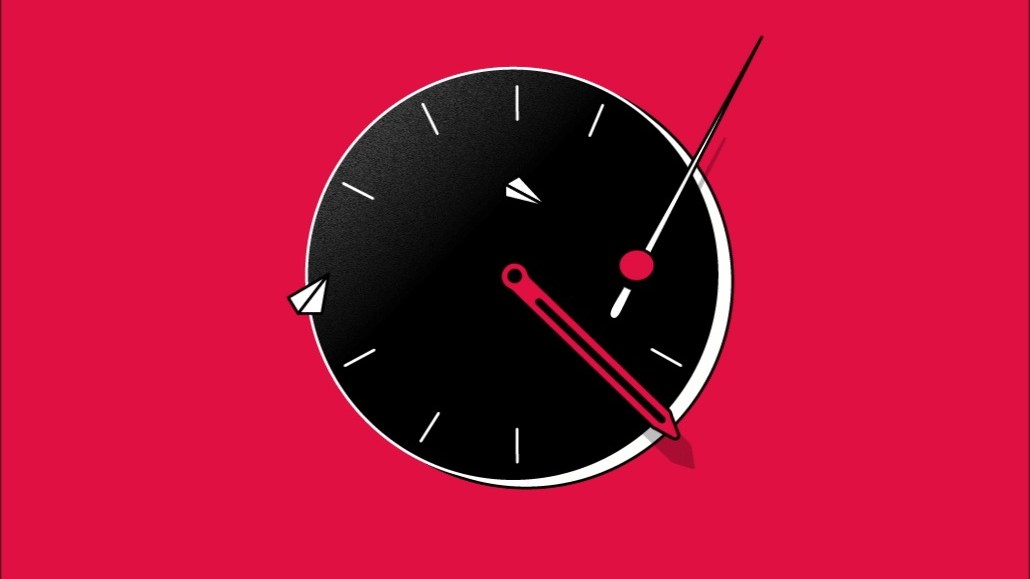 Ivy Liu
This Media Briefing covers the latest in media trends for Digiday+ members and is distributed over email every Thursday at 10 a.m. ET. More from the series →
This week's Media Briefing takes a look at how some publishers are tweaking their events calendar to hopefully maximize advertising revenue in an economic downturn.
Events for sale
The Guardian's ransomware attack may have impacted U.S. employees
CNN considers comedy, Morning Brew acquires a short-form video firm and more
Events for sale
The key hits:
Some publishers are refraining from holding tentpole events until later in the year with the hopes that advertisers will be able to spend more in the second half of 2023.
Forbes is learning that advertisers want to buy and execute experiential campaigns on a timeline and media buyers agree that spending their clients' budgets six months in advance on a campaign is too risky an ask right now.
Bloomberg is willing to take an advertising hit to keep its events calendar intact.
Live events just recently returned as a revenue stream for publishers after the pandemic wiped out any chance for convening people together in-person. But now in the midst of an economic downturn, which has strangled advertising budgets, experiential ad revenue is once again at risk as advertisers get cold feet about pledging high-dollar budgets months in advance of the events actually taking place.
This hesitation from advertisers and media buyers was seen in the fourth quarter of 2022, when publishers were consistently asked to execute campaigns on shorter timelines and quick-hit ads like direct-sold programmatic were favored over custom branded content. 
As publishers plan their 2023 events calendars, some are choosing to delay their biggest event franchises with hopes that this will improve their chances of selling related sponsorships. Others, however, are choosing to stick with initial timelines.
Spacing out events to ensure revenue
In November, Riva Syrop, president of Apartment Therapy Media, said during an episode of the Digiday Podcast that her team was receiving more RFPs that include events and experiential opportunities in the last few weeks than any other period in her career, which excited her about 2023's potential for generating event revenue. And a few weeks into the new year, Syrop followed up with Digiday via email to say that two sponsors are already locked in for the publishers' Small/Cool event that is taking place in the fall, representing about 25% of the revenue the company anticipates making from the event. She declined to share hard revenue figures from those deals.  
"As we look at Small/Cool in 2023, we've pushed it to the fall this year for a couple different reasons. One is that we feel like consumers will be in a more comfortable place to spend," Syrop said. But the other reason is, "we don't want to force [advertisers] to commit to something" before they know what their experiential budgets for the year will look like. "Maybe [they] just need a little more time to figure it out."
"It's still early in the year – only 18 days in – and for clients that just started their new fiscal year, they're still trying to figure out [what their budgets will look like]," said Jon Lefferts, evp of integrated investment at UM.
With Apartment Therapy's tentpole event not taking place until the back half of the year, Syrop said that her team is creating standalone custom events for advertisers, creating experiential pop-ups in-store for retail sponsors and leaning on smaller franchises, like Dine By Design, to generate event revenue in the first half of the year when possible.
Forbes' events calendar is "packed" this year, according to Sherry Phillips, the company's chief revenue officer, with a denser concentration of events happening in the second half of the year and fewer taking place in the first quarter – an editorial strategy that Phillips said has been in place for years. But having a full slate of events doesn't mean that advertising revenue will be coming in each and every time Forbes puts on a show.
"There are certain summits that we do that are not sponsored because we feel committed to the space [and to] the communities. If it's a space where we feel like we need to [put] a stake in the ground and it's not sponsored, we will have those conversations," said Phillips, adding that many events in 2022 were produced without sponsors tied to them that were still deemed "successful" from an audience and community perspective, with revenue coming in through ticket sales in some cases.
That said, the tentpole events that are known to have major advertisers on board, like Forbes Under 30 Summit and Forbes 30/50 Summit, are spaced out throughout the year to keep big ticket deals coming to "help ensure revenue even when we're predicting a potentially soft market," she added.
Fast, flexible and more
Advertisers "really are planning month-to-month and week-to-week. It's not quarter-by-quarter," said Phillips. So while renewals for event sponsorships can, by nature, have a year's lead time for planning and execution, first-time event sponsors aren't always giving the typical six-month heads-up for campaigns.
"For tentpole events, we will see sponsors come in at the last minute. Under 30 is a great example of that where sponsors will come in [last minute] because they can trust the audience," Phillips said. And for certain custom events, those fast turnaround times are becoming easier to execute with the Forbes on Fifth event space in Manhattan, she added.
"From an advertiser standpoint, [clients] are being smart – I don't want to say careful, because people are spending – with their money," said Lefferts. "You just don't want to put down dollars that you can't recoup and you don't know what's going to happen in two months [but] you're [being asked to] put money down for six months in advance."
According to Phillips, 80% of Forbes' advertisers run campaigns on at least two of the publisher's platforms, meaning that live event sponsorships rarely are sold in isolation but instead are sold alongside branded content campaigns, direct digital programmatic ads or other channels. "They're not just focused on one event," said Phillips.
Having elements of a campaign that extend beyond a typical event sponsorship is a crucial selling point for buyers, according to Lefferts, because during an economic downturn, any large-scale campaign that demands a large portion of a client's budget will be "tougher to sell."
Letting go of the fluff
Bloomberg Media's CEO Scott Havens told Digiday last week that the publisher wasn't pushing back its events calendar or rescheduling any events due to fears that they won't be able to sell sponsorships against them given the economic downturn – mainly because there is usually one event happening per week in a calendar year and delaying one would become a logistical nightmare with planning and execution.
But the economy's impact on event advertising could be a good way to thin out some of the competition, Havens said, while also revealing which franchises are expendable for advertisers.
"If you've got a really great event that matters and people want to go, you should be able to press through. It may not be the banner year that you hoped revenue wise, but it means something to people, it means something to sponsors," said Havens. "But there's also just a tremendous amount of media products out there that's not good and not worth saving. And maybe some of those events that lost [the] one sponsor they kept it alive should go away permanently. Make it a little less crowded, because it is fragmented and confusing to the consumer."
What we've heard
"Short-form vertical skits have been a core of the business for a bit now. I think it's an incredible marketing vehicle for our brand and it's a great monetization vehicle, because we use the same sensibility [and] the same team, when we're working with brand partners."

– David Spiegel, chief revenue officer at Betches Media, who spoke about the company's short form, vertical video strategy on the most recent episode of the Digiday Podcast. 
The Guardian's ransomware attack may have impacted U.S. employees
The Guardian's ransomware attack in December that accessed the personal data of U.K. employees may have also impacted its U.S. staff, a Guardian spokesperson told Digiday on Wednesday.
The Guardian announced it had been hit by a "serious IT incident" on Dec. 21. Staff were told to work from home for the week, due to the impact to the company's technology infrastructure. But that week turned into a month and in an update on Jan. 11, the Guardian said the personal data of U.K. employees had been accessed – but they did not believe U.S. and Australia teams were affected.
The Guardian's 127 U.S. employees were informed on Jan. 13, however, that their data might have been accessed as well.
"Our investigation is complex and ongoing, and it is not yet possible to assess the impact fully. We know that personal data of Guardian U.S. staff may have been affected, including names, phone numbers, home/mailing addresses and email addresses. A credit monitoring service is in place for all Guardian U.S. staff, although we have seen no evidence that personal data has been exposed online, and so the risk is low. We continue to monitor for this," the spokesperson said in an email.
The fact that the Guardian was hit by a ransomware attack – in which hackers get access to a computer system, often encrypt files and ask for money in exchange for handing over those files – also complicates the problem, and is likely a reason for the return to office date getting pushed back to early February, according to conversations with three cybersecurity experts. The attack was "most likely triggered" by a phishing attempt, according to the company's executives, in which someone is tricked (usually by email) into downloading malware.
"Typically encrypted files have no way of being decrypted without paying a ransom to the attacker," said cybersecurity author and blogger Graham Cluley.
That means if the Guardian doesn't pay a ransom, it will have to rebuild the parts of its tech infrastructure that were impacted, said Jordan Scoggins, former IT director at Quartz. "If it's affected more complex systems, the solution to rebuilding it becomes more time consuming and more difficult to recover from," he said. – Sara Guaglione
Numbers to know
>3 dozen: The number of media companies and sports leagues that Twitter is planning to run paid content sponsorship deals with in the first half of this year. 
110,000: The number of new subscribers to The New York Times's wellness newsletter, The Well, that signed up during the first week of 2023, thanks in part to its 7-Day Happiness Challenge series that dropped on Jan. 1. 
100: The number of editorial jobs Reuters is creating after expanding its partnership with the London Stock Exchange and relaunching its paywall.
$10 million: The amount of money that Sam Bankman-Fried invested in Semafor, making him the largest outside investor (contributing 40% of the publisher's initial funding). Semafor's leadership is now planning to buy out Bankman-Fried's stake in the company, according to The New York Times. 
What we've covered
Publishers lament the removal of Twitter Moments as referral traffic dips:
Under the leadership of Elon Musk, Twitter's role as a traffic referral source to publishers' sites is largely declining.
Twitter referral traffic to a dozen major publishers' websites declined, on average, by 12% in December 2022 compared to November 2022, according to an analysis by Similarweb.
Read more about publishers' Twitter referral traffic here.
Digiday+ Research: Buzz aside, how are publishers and marketers really experimenting with blockchain?
Despite a lot of hype surrounding non-fungible token drops and cryptocurrency investments, blockchain technology is lagging well behind other emerging technologies in widespread adoption.
In fact, of all the emerging technologies Digiday+ Research has examined in this series, blockchain remains the most theoretical and speculative in its use.
Read more about the state of blockchain experimentation in the media industry here.
Some publishers' podcast teams are still growing as they hedge their bets on the medium in 2023:
It's been a cold winter in the media industry with many companies announcing layoffs and hiring slowdowns.
But companies like iHeartMedia, Tenderfoot TV, The New York Times and The Wall Street Journal are expanding their podcast teams as they believe the medium can grow, even in a dark time.
Read more about how publishers are growing their podcast teams here.
Digiday+ Research: Publishers see a big drop-off in optimism for 2023:
Cost-cutting is in full swing, fewer publishers are adding staff — the media industry doesn't exactly have an optimistic vibe at the moment.
This tracks with a recent Digiday+ Research survey of 71 publisher professionals, which found that optimism has really taken a hit in the media industry over the last year
Read more about publishers' waning optimism here.
What we're reading
A comedian may be the new host of CNN's primetime 9 p.m. to 11 p.m. slot, according to Semafor. The network is considering a nontraditional approach to news, which includes having it reported in a comedic, talk show style by a comedian like Bill Maher, Trevor Noah, Arsenio Hall or Jon Stewart.
Robinhood is getting into the media business:
Trading platform Robinhood announced it's launching an independent media brand called Sherwood, according to Axios. Media entrepreneur Joshua Topolsky, who founded the now-shuttered The Outline as well as co-founded the Vox Media-owned The Verge, will lead this new media venture. The launch will extend upon Robinhood's daily markets newsletter, Snacks, as well as act as a branding and customer acquisition tool.
CNET's new AI-written articles include errors:  
CNET quietly started publishing articles written by an AI engine around November last year, using the byline "CNET Money Staff." According to Futurism, however, the AI has made errors that were then published on the site.
Morning Brew's future focus is on short-form video:
The Axel Springer-owned publisher Morning Brew announced it bought audio and video company Our Future, which produces short-form business content on platforms, reported Adweek. The financial details of the deal were not shared.
CoinDesk's latest scoop is its own parent company's financial troubles:
CoinDesk's scoop on FTX's sister company Alameda Research being on shaky financial foundation led to a cascade of problems for FTX, resulting in it filing for bankruptcy a week later. Now CoinDesk's parent company, venture capital firm Digital Currency Group, is facing its own financial troubles and questions about its operations as part of the broader fallout in the crypto industry, according to The New York Times.
https://digiday.com/?p=485055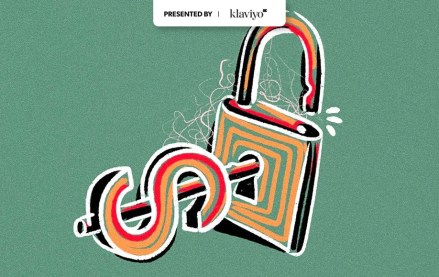 December 8, 2023 • 5 min read
Future plc's CFO Penny Ladkin-Brand announced on Thursday that she is stepping down, as the U.K.- based media company reported declining revenues and a new two-year investment plan to get back to growth.
December 7, 2023 • 13 min read
In this week's Media Briefing, publishing executives share how the task forces they created earlier this year to oversee generative AI guidelines and initiatives have expanded to include more people across their organizations.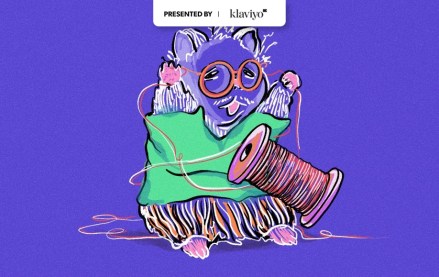 December 5, 2023 • 6 min read
News publishers are cautious to pour more resources into Threads, as limited available data makes it difficult to determine whether investing more into the platform is worth it.