Media Briefing: Why publishers' sustainability efforts should start with supply path optimization
Ivy Liu
This Media Briefing covers the latest in media trends for Digiday+ members and is distributed over email every Thursday at 10 a.m. ET. More from the series →
This week's Media Briefing looks at how publishers are upping the ante when it comes to the role of sustainability in their ad businesses, thanks to pressures from the buy-side.
Selling sustainability
Podcasts yet to see impact of writers' strike
Vice Media Group eyes a $400 million sale, Puck loses its founder and more
Selling sustainability
Advertisers are starting to see the financial incentives of prioritizing sustainability in their media buys, and as a result, publishers are feeling the mounting pressure to measure their carbon emissions and ultimately reduce or offset their carbon footprints.
But there is a good chance that the publishers who are making efforts to report their carbon emissions aren't painting a clear, or even accurate picture at the moment.
A company's carbon emissions are still a very nebulous thing to calculate, and despite their best intentions, their carbon emissions could possibly increase over time as emission measurement tools improve. What's more, as new technologies come onto the scene, like generative AI, even more emissions need to be factored in from those companies that put them to use.
There is still work that can be done in the meantime, however. Publishers like Insider, The Guardian and Hearst have put in the work to start reducing and offsetting the carbon emissions they can measure – like the ones created in their digital advertising businesses.
Reduction is a business strategy
"Publishers are experiencing pressure from the buy-side to find solutions to the environmental impact of the programmatic supply chain. And that is great, because it is literally the only thing that is pressuring publishers to tackle bid-stream bloat," said Chris Kane, founder of programmatic supply chain management company Jounce Media.
He continued that programmatic supply chains are full of "unnecessary auction duplications" because publishers have been operating under a mindset to sell their ad inventory by almost any means necessary, especially in the current economic climate. While an ad spot only needs to be sold using one programmatic auction, publishers often have dozens, which creates more carbon emissions as well as more complexity for buyers. And most of those sell-side platforms, or the pathways to those SSPs, end up becoming redundant and unused.
In Q1 2023, Insider reduced its overall carbon emissions by 20% through the company's work with carbon emission measurement firm Scope3. This wasn't done by eliminating the number of SSPs that the media company uses to sell its advertising inventory, but by optimizing which pathways lead into the SSPs they currently use, said Chao Liao, svp of advertising, revenue operations and data strategy at Insider.
"When you look at an SSP setup, they all have different .txt files, reseller lines, and [other assets that are] part of each supply chain. That's where we focused first. It's really cutting out the paths proactively, that are not generating revenue and are generating ad calls," said Liao.
This is called supply path optimization (SPO) and for most advertisers and publishers, it's one of the more impactful moves that can be made right now to reduce carbon emissions, according to Kane.
"If I said [to an] SSP, 'I don't want to work with you anymore,' that doesn't really hurt them that much. It doesn't have a huge impact on their business. But if I [say to all our SSP partners], 'I want to make all of our collaborations more sustainable,' then we're able to really help the industry," said Liao. Basically, one publisher boycotting an SSP isn't enough to make a difference.
The Guardian is also focused on "simplifying the digital supply chain," according to Imogen Fox, the publisher's chief advertising officer. The company uses 60 ad tech vendors, and she said that in 2022, her team asked many of the major vendors about their own emissions but only a handful were able to provide that information.
"If we could cut out some of the digital intermediaries and shorten the relationship between the advertiser and the publisher, that would significantly reduce wasted emissions," Fox continued, but did not say if there were efforts being made to reduce the number of digital vendors or practice SPO with those existing vendors this year.
David Carey, who heads Hearst's sustainability efforts, said he's not aware of any efforts to streamline or consolidate the ad tech intermediaries thus far within the company, but his team has started considering partnerships with carbon emissions measurement firms like Scope3 to get a better understanding of how its digital advertising business contributes to its carbon footprint.
"There's a lot of people involved between the advertiser and the consumer who all get a little slice of revenue, and that revenue has emissions that are associated [with it]," said Carey, who also serves as the svp of public affairs and communications at Hearst.
Getting to net-zero
Most publishers are still setting lofty goals for themselves to reach a "net-zero" or "carbon neutral" status sometime in the near(ish) future, but whether or not those goals will be hit is still to be determined.
Axel Springer wants to reduce carbon emissions by 90% by 2045 and achieve climate neutrality through reduction and offsetting its carbon emissions by the end of its fiscal year 2024, according to Liao. The German publishing conglomerate has published its sustainability report since 2005, he added.
The Guardian is on track to eliminate at least two-thirds of carbon emissions from its operations and its full supply chain by 2030, according to Fox.
Hearst started its sustainability efforts in June 2021 and released its Sustainability Overview report in November 2022, but the company is still not prepared to set a date for when it will reach net-0 carbon emissions.
It's still incredibly hard for a company to fully measure its carbon emissions, which is made up of three categories, or "scopes."
"There are companies who start [their sustainability efforts] with a PR and virtue-signaling approach. They make large goals but don't have a plan. Almost like, if you're a [chief] executive and you say you're going to be net-zero by 2040 or 2050, the only thing you can count on is you will not be the CEO in 2040 or 2050. So they kick the accountability down the road," said Carey.
The reason Hearst hasn't declared a set date for when it hopes to achieve net-zero status is because, "A) we have to improve the amount of data [and] B) we're going to do it because we intend to do it and not because it looks good on a piece of paper," Carey continued.
The impact of emerging tech
Generative AI is the talk of the town, but just like the environmental concerns that were raised around NFTs and Web3 a couple years ago, these new technologies come with their own carbon emissions baggage.
A lot of media companies, including Insider, have said that they will be experimenting with generative AI tools in their newsrooms, but even experiments have an environmental toll.
So in all likelihood, the scope three measurements that Insider's parent company Axel Springer reported in 2021 will have more to account for in 2023.
Few bad players
Kane said that the problem of carbon emissions coming from the programmatic supply chain is "highly concentrated with a handful of [publishers]," and the top 10 to 20 worst offenders can contribute "something on the order of half of the industry is carbon emissions."
These players, who Kane declined to name, typically operate made-for-advertising sites and over-index on the number of programmatic auctions per user session by 100 to 220 times what a publisher like Hearst uses, Kane said.
So regardless of the efforts made by publishers like Hearst, Insider or the Guardian, it's really the equivalent of the average person using a paper straw to try and save the environment while a celebrity flies around in a private jet on a near-daily basis.
What we've heard
"I think really what people are missing out on is that Instagram is just as amazing as TikTok when it comes to potential for virality and for potential to sell product[s] … But really, as a creator, what I would like to see from both platforms is the ability to link [to product pages] within a video."

— Sarah Palmyra, beauty content creator, on the fourth and final installment of the Digiday Podcast creator series
Podcasts yet to see impact of writers' strike
The Writers' Guild of America strike that began last week also affects writers that work on scripted and fiction podcasts. While some TV and film production has ground to a halt due to the strike, execs at ad agencies and podcast networks say they haven't seen a notable impact on audio production – yet.
Few podcast writers are impacted by the strike for now, according to Vulture. Three podcast ad buyers told Digiday they have not seen the strike take a toll on available podcast inventory, and have not yet heard concerns from production companies.
"It's not out of the realm of feasibility that it could affect inventory. But it hasn't been something that's been directly expressed to me," said Jacob Schwartz, associate media director of national audio investment at Mediahub. "There's so much content out there [that] if scripted podcasts struggle with inventory, there's other non-scripted podcasts out there that can make up for that," such as sports talk podcasts or celebrity-driven interview shows, he said.
Jonathan Adams, executive director and managing partner at Wavemaker, said it's "probably a little bit early for us to know whether and how it will impact… our clients, our business and any available inventory." It's also unclear how long the strike will last, he said.
Mark Pappas, svp of innovation at CMI, said there were ongoing discussions at the WPP Stream event he attended on Tuesday about how much of an impact the writers' strike will have now that generative AI can write scripts and generate audio. "It's kind of terrifying, but I feel like that's where we are now," Pappas said. (Ironic, given one of the reasons behind the strike is that the Alliance of Motion Picture and Television Producers rejected a proposal from the WGA asking studios not to use AI to generate content.)
Will Pearson, president of iHeartPodcasts, said the writers' strike could lead to another surge in new non-scripted shows — similar to what happened during the pandemic when production shut down and Hollywood talent turned to podcasting.
"We're seeing a lot of talent coming our way because of a slowdown or a stoppage in Hollywood, or in TV and film," Pearson said. "There's a few conversations we're having now with talent that have said, 'We've been thinking about this for a while, but now may be the time.'" — Sara Guaglione
Numbers to know
$100 million: The amount of money that The New York Times will receive from Google over the next three years as part of a deal that allows the search engine to feature Times content on some of its platforms.
49%: The number of publisher pros in a survey of 72 respondents to a Digiday+ Research survey who said their companies currently use generative AI.
$12 million: The amount of money cryptocurrency business publication Blockworks raised at a $135 million post-money valuation.
-27%: The year-over-year drop in first quarter revenue that BuzzFeed reported during its Q1 earnings call on Tuesday. The publisher's total revenue for the quarter was $67.2 million, but experienced a net loss of $36.3 million.
190,000: The number of new digital subscribers that The New York Times added in Q1 2023, about a 21% decrease from the 240,000 digital subscribers it added in Q4 2022.
What we've covered
WTF are sustainability scopes?
Companies are still trying to get an exact measurement of how much carbon is emitted from their day-to-day operations.
For many sustainability-minded executives, there may be more to their carbon output than they even realize.
Learn more about the carbon emissions categories – scopes one, two and three – here.
Digiday+ Research Lifestyle Subscription Index:
Sports Illustrated, Vogue, NatGeo separated casual readers from enthusiasts when building their subscription businesses.
But looking further under the hood, each lifestyle publication took a very different approach to selling audiences on their premium content.
Take a look at the latest installment of Digiday+ Research's subscription index here.
PubMatic debuts Activate, as the line between demand- and sell-side players continues to blur:
Supply-path optimization, or SPO, has been one of the key themes in ad tech in recent years.
The latest gambit in this trend is PubMatic's launch of Activate, an offering that promises advertisers a more direct route to market, and (equally) more revenue for publishers through the reduction of players in the supply chain.
Learn more about Activate here.
Gannett's Q1 earnings report boasts optimism, despite ad declines and stagnant subscriptions:
Despite ending the first quarter about 9% down year over year in total operating revenues, Gannett's leadership team entered the company's Q1 earnings call on Thursday as optimistic as ever.
This optimism allowed Gannett to revise its full-year 2023 outlook for both adjusted EBITDA and free cash flow.
Read more about Gannett's Q1 earnings here.
Nielsen gets boost in NewFronts, upfront cycle — but Comscore wins as measurement provider:
While publishers' optimism around NewFronts and the TV upfront cycle is somewhat lackluster this year, they still have to tell buyers exactly which measurement providers they'll be accommodating.
Recent Digiday+ Research found that out of 63 publishers surveyed, 54% said they will accommodate Comscore this year while 48% said they will accommodate Nielsen.
Learn more about publishers' measurement provider preferences here.
What we're reading
Vice Media Group is nearing a $400 million deal:
Last week, Vice Media Group was reportedly preparing for bankruptcy. This week, The Wall Street Journal is reporting that the digital publisher is nearing a sale to a group that includes Fortress Investment Group and Soros Fund Management that values VMG at about $400 million.
Meanwhile, former and current Vice staffers fear for their compensation:
As possible bankruptcy looms over VMG, its staffers told Insider that they are worried their salaries will be impacted, while recently laid-off staffers are concerned that they will lose out on their severance.
Some of the most popular podcasts are losing out on ad deals:
Despite a projected increase in podcast advertising this year, some podcast shows with the largest listenerships are not seeing those ad dollars, according to a report by Semafor.
The co-founder and CEO of Puck, Joe Purzycki, is leaving the newsletter publisher after just two years as the company looks to finalize a new round of funding, reported Axios.
The history of BuzzFeed News, by its (now former) staff:
The last story published on BuzzFeedNews.com before it was shut down last Friday was an oral history of the digital news site told by the people who worked there. 
As part of the Digiday+ community, don't miss our member-only live analysis on how publishers are using AI. Today at 2 p.m. ET, Digiday Media research director Li Lu and Digiday senior media reporter Sara Guaglione will reveal the results of the AI installment of Digiday's research series on emerging technologies. They'll discuss how publishers are fueling data-driven personalization efforts, what natural language processors, like AI chatbots, publishers are using and where publishers expect growth with generative AI. Register for this virtual event.
Want to discuss this with our editors and members? Join here, or log in here if you're already a member.
https://digiday.com/?p=503583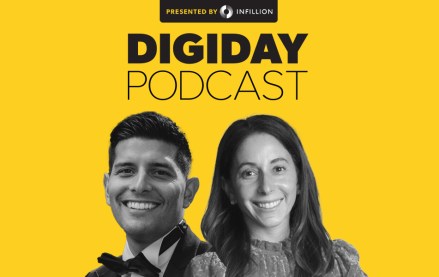 September 26, 2023 • 3 min read
In a live recording during the Digiday Publishing Summit, the news executives called for more nuanced conversations with advertisers around their brand safety concerns.
September 26, 2023 • 4 min read
After investing in one generative AI startup and suing another, the company will let customers create images on its website and an API.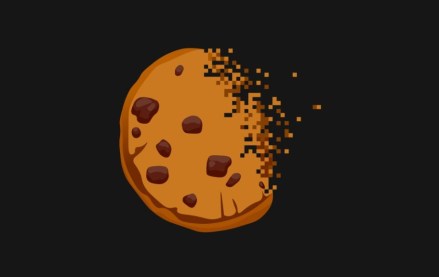 September 25, 2023 • 1 min read
During the Digiday Publishing Summit, execs from companies including Condé Nast, Dotdash Meredith and Thomson Reuters assessed the industry's readiness.