Media Buying Briefing: How media agencies are preparing for Google's third-party cookie to go away – actually this time
November 13, 2023 • 5 min read
•
•
Ivy Liu
This Media Buying Briefing covers the latest in agency news and media buying for Digiday+ members and is distributed over email every Monday at 10 a.m. ET. More from the series →
Could 2024 finally be the year we witness the transition into the deprecation of third-party cookies?
Agencies have been preparing for this inevitability for years by developing privacy and compliance tools and metrics — despite tech players shifting their timing. But some of the agencies Digiday spoke to said some of these privacy changes on Google's end are really happening this time. The tech giant has delayed the move several times in the last few years since it first announced the phase-out of third party cookies in January 2020.
Google updated its privacy sandbox timeline earlier this year saying it would start disabling third-party cookies for 1% of Chrome users starting in Q1 2024. Assuming that timeline is on track, the plan to completely deprecate third-party cookies would happen sometime in H2.
"I cannot speak for Google, but it does seem that they're very serious this time," said Michael Neveu, senior director of machine learning and AI solutions for Media.Monks. "They're pushing along the lines of Google Analytics in universal analytics… Like even your old data — if you don't move it over, it is all going away over the next couple of months."
Evolving data metrics on consumers
As Google releases these tools and privacy legislation changes how data can be collected, agencies are narrowing in on how consumers opt in to share their data. Some of that extends to campaign testing, monitoring the legal and compliance for clients, anomaly detection (for irregularities in data) and making sure people's Personally Identifiable Information is used accordingly, Neveu explained.
Some of these questions vary on traffic patterns.
"It's more of a strategy thing," Neveu told Digiday. "So if users are coming in from Chrome, you likely have a more robust third-party cookie base — whereas if they're coming in from Safari and Firefox, that's going to be reduced."
Often brands "side-step" this issue by running campaigns in a way that allows them to avoid using third-party cookies, he added. "They're not really actively seeking that out. Google and a lot of DSPs are just starting to remove features that rely on it," Neveu said. He added that between now and the final cookie depreciation, brands will have to do a lot more efficiency testing across different channels.
Media.Monks is also using machine learning to look for irregularities in data points — such as increase or decrease in the data at different rates — to replace what they were doing with third-party cookies to track users. Instead of using those cookies to track people across different websites and find irregularities, they now have to do so with limited data points.
"So machine learning and AI are tools that you can use for just making sure that those translate," Neveu said.
Customer journey and personalization
In terms of other changes, Sisi Zhang, evp of data science and analytics at Razorfish, believes we will start seeing the "proliferation of compliance metrics" particularly in the way customer journey data is analyzed. So instead of measuring throughout the funnel for drop-off stages, they will look at how people are dropping off in personalized content associated with compliance changes.
"Instead of evaluating drop-off from X to Y, we would be evaluating drop-off from personalization effort A to personalization effort B — and the associated compliance metrics, such as the percentage of users opted in throughout those efforts," Zhang said. "We will likely see these evolve over time to help us understand how experiences are privacy and data compliant — and where there are opportunities along the journey to reimagine the user experience to facilitate a better data value exchange."
If consumers see no "perceived value" in the content, agencies can look at the percent change in opt out to understand more, added Neveu. He said they often see more consent when the ads are optimized: "Sending somebody too many ads beyond what they want to see is actually counterproductive anyway, crossing that uncanny valley and sending things to people that are creepily insightful."
Bringing back MMM
More agencies have considered or adopted new measurement capabilities using marketing mix modeling — the statistical approach used to review sales and determine impact and ROI based on historical data. They say these MMM methods can help reduce costs and let them use aggregated data over user-level data to safeguard against privacy rules.
In the case of compliance measures, Jared Harrington, COO of Media Culture, said this could mean returning to relying on aggregate models over "cohort-level" ones that give marketers data, while still keeping consumer information anonymous.
MMM is "one of the most meaningful forms of measurement," Harrington said.
While MMM methods used to be more high-level in showing the impact of marketing at an aggregate level to see past performance over a long time, they tended to be expensive and inefficient, Harrington noted. There was also a lack of granularity when using a measurement based on individual consumer data sets.
Now the emerging approaches actually address these challenges and "we're now at a place of using an MMM to inform granular optimization decisions on a day-to-day cadence," Harrington said. This allows the agency to offer clients a robust measurement tool while still using anonymized data.
Color by numbers
From price hikes to ad-supported plans, the streaming wars have only intensified in 2023 — and there is no sign of it slowing down. Forrester's recent streaming service and user behavior study looks at some of the challenges going into 2024. Some findings:
57% of U.S. streaming users find price to be a main factor in keeping or canceling a service, and 44% of them rank those services based on which has their favorite content.
Among all U.S. online adults who canceled a streaming service, 37% said expensiveness was the main reason.
Nearly 40% of Gen Z users have canceled a streaming service in the past year.
Takeoff & landing
Allen Media Group selected datafuelX to provide data-driven linear media plans, starting with The Weather Channel.
Digital agency Organic merged with brand experience agency Barefoot to combine capabilities for a full-service offering under Omnicom Precision Marketing Group.
Cotton Incorporated named GALE as its agency for strategic and creative marketing following a pitch process that included four agencies — ending DDB's 20-year tenure with Cotton.
Former PHD Media cofounder Jonathan Durden joined augmented reality ad agency 3RockAR as non-executive partner.
Publicis Collective added Michelle Holmes as its new president in the New York office.
NBCUniversal added Alison Levin as president of advertising and partnerships and promoted Karen Kovacs to president of client partnerships.
WPP appointed Jane Geraghty as chief client officer to lead key client relationships and oversee the company's Global Client Leaders.
Direct quote
"AI tools will not merely serve as standalone products or subscriptions. They will democratize the knowledge bank within the advertising industry. Just as I possess valuable insights for clients A, B and C that others may not have, AI will empower everyone in the workspace to access and leverage a collective wisdom that transcends individual expertise."

— Humphrey Ho, managing director of Hylink Digital Americas on building AI for advertising.
Speed reading
https://digiday.com/?p=524992
December 1, 2023 • 6 min read
It's hard to concisely capture the myriad ways ChatGPT and generative AI overall have shaped business culture and society in a single year.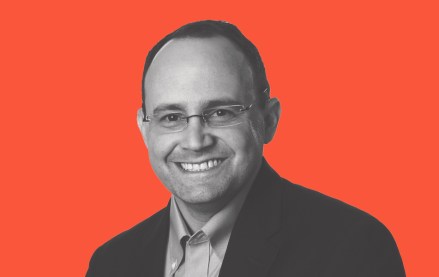 November 29, 2023 • 6 min read
McAfee's holiday shopping survey found 88% of U.S. consumers think hackers will use AI to "create compelling online scams."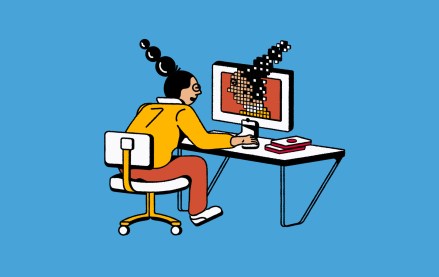 November 29, 2023 • 3 min read
Ad measurement firm Innovid's recent report on television insights revealed advertiser challenges around the growing gap between measuring media and optimizing campaigns across various services and platforms.