Marketing Briefing: 'Flat is the new up': Why 2023 hasn't been the easiest year for agencies
November 14, 2023 • 5 min read
•
•
This Marketing Briefing covers the latest in marketing for Digiday+ members and is distributed over email every Tuesday at 10 a.m. ET. More from the series →
The drumbeat of "do more with less" has continued into Q4.
The more robust approach Black Friday and Cyber Monday campaigns this month is just one example of that. Marketers' expanding expectations — likely a trickle down from CEOs and CFOs expanding expectations for marketers — are just one of the reasons it's been a difficult year for media agencies.
Continued economic uncertainty has made the demand for efficiency more intense this year, according to agency execs, who say that they're still managing conservative, squeezed budgets as many CEOs zero in on performance marketing. Project work, ghosting and layoffs have also been difficult to manage throughout a year that has not only been uncertain for marketers — but agency execs as well.
"The word uncertainty is going to be the word of the year," said Kyle Eckhart, senior vp of growth at Rain the Growth Agency, who noted that the agency went into 2023 with confidence as it had almost set all its new business needs for the year at the end of 2022. That changed early in the year as economic wobbling, among other issues, made it a challenging year. Things started to look up again in September.
Mother dealt with a similar trajectory, according to Teri Miller, president and partner, Mother Industries, as clients slowed budgets early in the year. "We used the next two quarters to fight, win and claw back to where we needed to be," said Miller. "Then current clients picked up spend, so we're in a good spot."
Even as some agencies may see resumed pitching and new business interest this fall, some say there's overall a sense of trepidation in the market.
"At the moment, we feel very good about the pipeline but one thing I learned from 2023 is not to count on how you expect things to go," said Eckhart. "While I'm confident about the pipeline, I'm not overconfident about 2024 looks like yet."
It's unclear what next year will look like. As marketers continue to deal with "compounding complexity," as one agency exec who requested anonymity put it — whether that's squeezed budgets, doing more with less, the push to find growth wherever possible, tighter margins, etc. — agencies are dealing with those ripple effects. "Right now, the biggest focus [for marketers] is to keep their heads above water vs. the strategic work of what are we swimming toward," the exec added.
With that being the case, some marketers can take longer to make decisions leaving agencies spinning their wheels. That is, until marketers are ready to move ahead. Once marketers give the go-ahead, there can be an intense sense of urgency with shorter windows and more pressure on deadlines and, ultimately, more pressure on agencies overall.
Even so, some agency execs are hopeful that the current climate won't always be as difficult for marketers — and, in turn, agency execs. "With any dip, there will come the swing of hope again," said Miller.
"I definitely don't want to paint a picture of doom and gloom," said Laura Stayt, president of Zambezi. "It's far from that, and we've had a lot of success bringing on a number of new partners this year. But it's clear that everyone is hustling hard, searching for the opportunities and its just taking a bit longer than it did even back as recently as 2020/2021 when deal flow was more prevalent. Flat is the new up, is a way we'd characterize the year."
3 Questions with Michaella Solar-March, CMO at Graduate Hotels
Graduate launched its biggest brand campaign to date. Biggest in terms of what? And what are the goals around that?
The campaign kicked off mid-August. It was the biggest and most comprehensive. It was the first time the brand had invested the way that it did — both on the content side and the paid side. But it was also the first time that we really consolidated the story and translated it across all touch points. Rather than a brand campaign being exclusively content focused, we had all of the brand extensions through programming and partnerships, through original content, through paid media, through a new website experience that just recently launched.
What were the global challenges facing the hospitality industry this year and how did Graduate Hotels handle those challenges?
It's been a really challenging year for travel and hospitality. Hotels are struggling to capture the market share post-Covid, and travel trends have changed. Graduate is actually really fortunately positioned because we are not in the global travel destinations that historically were the destinations that people would prioritize for their vacation. Graduate is in towns anchored by universities. And thus, there's a really consistent demand. The demand really doesn't drop because people are always going to college and going back to college.
Inflation has meant another year of stagnant budgets under scrutiny. What has that meant in terms of how you do your job as CMO?
I'm a commercially-minded person and I always want to see reasonable commercial goals tied to any investment that we make on the brand side. We had to make sure that anything we do from a brand marketing standpoint is driving guests to book at a Graduate Hotel. — Kimeko McCoy
By the numbers
2023 has been a year of change for streaming, marked by an array of mergers, the introduction of diverse ad tiers, price adjustments and increased scrutiny on password sharing. These developments have contributed to a more challenging and competitive environment. In anticipation of an intensifying streaming war in 2024, Forrester published, "Data Overview: Streaming Service User Behavior, 2023." The report digs into the behavior of streaming service users and gives a sense of what's streamers may need to manage to keep consumers subscribed:
57% of U.S. streaming users consider price a main factor in keeping or canceling a service; 44% of them evaluate "which streaming service has my favorite content" as another factor.
Among all the U.S. online adults who canceled a streaming service, 37% of them chose "it was too expensive" as a main reason.
Nearly 40% of Gen Z users have canceled a streaming service in the past year. — Julian Cannon
Quote of the week
"They're getting more interest globally so why not make some parallels to what has been happening in international, European soccer?"
— Jon Goynshor, svp and global head of partnerships, VMLY&R Commerce, on the NBA taking a page out of soccer's playbook with its new in-season tournament.
What we've covered
https://digiday.com/?p=525551
December 8, 2023 • 3 min read
For Atlas Creative, expanding into Roblox is not solely a play to scale up. The company believes there are concrete benefits that will come with having a hand in multiple metaverse platforms.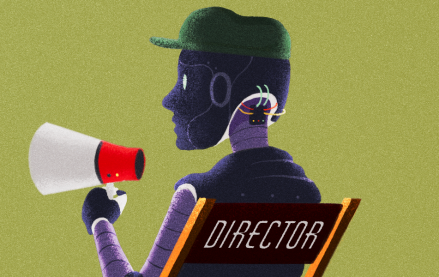 December 8, 2023 • 5 min read
Since ChatGPT became a breakout hit, the names of numerous AI companies and products have entered the cultural vernacular.
December 8, 2023 • 4 min read
Even as linear TV ad spend declines, 23andMe is reinvesting in the channel to boost brand awareness.