'Expectations have never been higher': Advertisers and agencies are navigating closer ties amid tensions
October 10, 2023 • 5 min read
•
•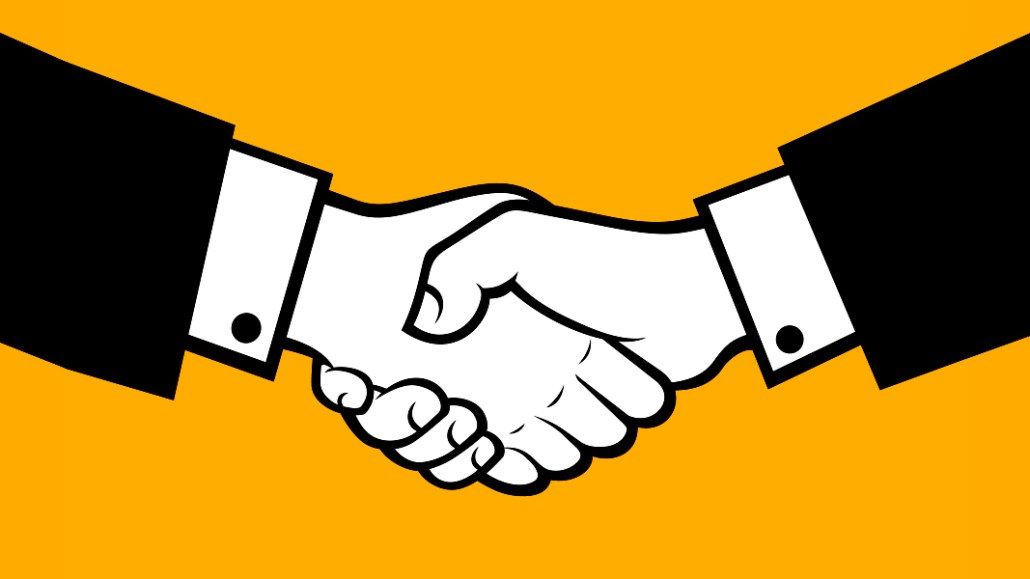 Agencies are reinventing themselves (again).
But this time it's not just deja vu, It's as real as it gets for many agency bosses. Reinvention is no longer a matter of preference for many of them, it's a lifeline. Those who can't adapt are playing a dangerous game, risking the loss of major accounts. It might not happen overnight, but it's a looming threat.
Advertisers have raised stakes by not merely talking about wanting change, but demanding it. They're taking concrete steps toward shaping what they call the "agency of the future."
True, there have only been a handful of those progressive advertisers so far. Specifically, more like one or two global integrated briefs are sent to the largest agency groups a year, estimated Ryan Kangisser, the managing partner of strategy at media advisory firm Mediasense. However, he's betting a whole lot more of those are filed over the next couple of years.
Chances are he's right if the early signs are anything to go on.
Coca-Cola set an example by consolidating most of its creative, media, and data duties into WPP in 2021. Nestle followed suit earlier this year, albeit on a smaller scale in Europe. Beyond these big moves, some marketing procurement execs are slowly but surely grappling with the thorny issue of remuneration, prompting some to reconsider aggressive payment terms, albeit without making a clear distinction. Plus, agencies are also more streamlined and integrated in their approach than ever before. All these factors combined make it clear that advertisers are now in a position to be more assertive about their expectations from agencies — beyond just seeking cost savings.
"At Danone our expectations from my media AOR have never been higher in terms of providing the strategic stewardship required to deliver integrated communication planning for our brands and helping bring all the different communication experts around the table," said Catherine Lautier, vp of global head of media and integrated brand communication at Danone. "On the other hand, the agency talent crisis on data & analytics also encourages us to bring back more expertise in-house, and the growth of retail media is pushing us to engage with specialized agencies that can be more agile in working across supply, e-commerce, data, media & content."
This isn't just a matter of hearsay; there's concrete evidence backing this wave of change.
Take the in-housing trend, for instance. It's no longer seen as a battleground between advertisers and agencies. Instead, it's increasingly viewed as an opportunity for closer collaboration between the two parties. Really, this is about how advertisers exert more control over their marketing efforts; it doesn't necessarily have to be a negative outcome for agencies.
That much was clear when marketers from Babylist, TodayTix Group and Liquid Death recently spoke to Digiday. But don't take their word for it: a recent survey compounded the point.
According to a study conducted in collaboration between Mediasense and the World Federation of Advertisers that surveyed 70 respondents from multinational companies with ad spends exceeding $50 billion, nearly a quarter (24%) of them believe their current agency model is ready for the future. They want those agencies to move faster. In fact, a whopping 45% of those surveyed are actively on the hunt for greater flexibility in how agencies meet their needs. But they understand that achieving the level of flexibility they desire isn't feasible with numerous smaller agencies spread across different markets. That's why over a third (37%) of the surveyed marketers are keen on simplification, aiming to streamline operations through fewer, tightly integrated partners.
Flexibility was definitely the watchword when Carlsberg picked iProspect, known for its digital expertise, over Wavemaker Global and Zenith, to handle its media dollars worldwide earlier this year. The marketers there had decided to move away from the buffet-style approach to agencies, where they get everything, including services they might not need, to a more selective a la carte model where they have greater control over what they pay for.
"The thing that sealed the deal [with iProspect[ was the consistency," Carlsberg Group's global digital marketing and media director Henna Mertsola told Digiday at the time. "There was a consistency at the central level of the agency in terms of strategic thinking. They demonstrated that they could take our existing brand building frameworks and turn them into actionable media approaches and executions. That was clear not just from the central team but also in the local markets too."
However, it's essential to remember that none of this transformation is possible unless it makes economic sense for agencies. Today, they're better positioned than ever to present a convincing case for why advertisers should pay their fair share for those changes. After all, they've done what CMOs have asked of them for years — well, to a point at least. They've become leaner, more specialized, and faster. CMOs now need to carefully weigh whether these changes are sufficient to justify a deeper commitment to agencies.
"Quite a number of agencies fall down by telling clients 'we'd like you to tell us how you want an agency to organize' when really the client wants to know how the agency has an understanding of what their needs are based on the brief," said Nick Waters, CEO of media management firm Ebiquity. "That's been clear from the big pitches we've been involved in over the summer."
No matter what happens in the coming months, one thing is certain: agencies will keep making their case and advocating for their role in this evolving landscape. That's especially true on the media agency side, where the holding companies continue to chisel away at the traditional parts in order to create a more comprehensive proposition to advertisers — one that often tries to bring creative and media more closely together. Look at what IPG is doing, for instance. It merged brands like performance unit Kinessio, digital-focused Reprise and martech specialist Matterkind (and all 6,000 of their employees) together into one division (and P&L) called KINESSO.
Aside from structural changes, agencies are also evolving in various other aspects. One notable shift is their approach to programmatic advertising. Instead of solely concentrating on what advertisers can buy, they're now placing a more significant emphasis on what advertisers should be buying. This shift is closely tied to the growing trend of agencies becoming more performance-oriented, as it's expected to surpass brand advertising in terms of investment. In some instances, agencies are even taking the bold step of selling media directly to clients when the opportunity arises.
"Agencies are better placed now than ever before to operate in a more integrated way because they've cleaned up redundancies and duplication across their businesses," said Kangisser. "That's not to say, agencies are fully there yet, but they are in a position where they can start to be more confident in their ability to respond to marketers needs accordingly."
https://digiday.com/?p=520895
December 8, 2023 • 3 min read
For Atlas Creative, expanding into Roblox is not solely a play to scale up. The company believes there are concrete benefits that will come with having a hand in multiple metaverse platforms.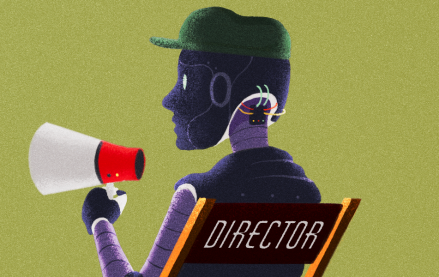 December 8, 2023 • 5 min read
Since ChatGPT became a breakout hit, the names of numerous AI companies and products have entered the cultural vernacular.
December 8, 2023 • 4 min read
Even as linear TV ad spend declines, 23andMe is reinvesting in the channel to boost brand awareness.