Here is the anatomy of the 2023 Christmas ad season
November 13, 2023 • 7 min read
•
•
Ivy Liu
This article is also available
in Spanish
. Please use the toggle above the headline to switch languages. Visit
digiday.com/es
to read more content in Spanish.
Adorable kid? Check. Quality cinematography? Absolutely. Familiar soundtrack? You bet. But a venus flytrap named Snapper instead of the usual Christmas tree? Not exactly the nation's anticipated Yuletide twist. Yet, that's exactly what John Lewis' festive ad has done.
Fair's fair, the ad begins traditionally enough with a boy caring for a seed, assuming it's a Christmas tree. Then, it swerves unexpectedly, leaning more towards "Little Shop Of Horrors" than the classic evergreen fir storyline. Plot twist: the Christmas tree is actually a Venus flytrap. And the result? Total hilarity.
Yet, this twist has left many scratching their heads. Trying to be unforgettable for all the right reasons seems to have backfired on John Lewis.
It's no longer the alpha and omega of the Christmas ad season anymore. Now, they're just one among the bunch, and that bunch is more varied and offbeat than ever.
Looks like the era of everyone mimicking that sentimental John Lewis Christmas vibe might be a thing of the past. And truth be told, it shouldn't be a shock. The world has changed plenty since John Lewis ran its first Christmas ad in 2007. It's way more fractured and divided now. Creating something that resonates with so many has become a whole lot tougher as a result.
Nowadays the Christmas ads space is far more saturated with around 30 plus brands executing their own perspective on what Christmas should or shouldn't look like. And it's not just about the ads — it's also about the merchandise tied to each campaign, pulling shoppers into the in-store experience. Think Aldi's Kevin the Carrot, Marks & Spencer's (food ad) Christmas Fairy and, of course, John Lewis's Snapper the venus flytrap this year.
"Anticipation and excitement for Christmas commercials remain, but they may not be as pronounced due to factors like earlier advertising launches and saturation of digital content," said Jack Myers, media ecologist and chairman of The Myers Report, founder of MediaVillage.org. "However, well-executed, nostalgic, or heartwarming ads can still generate excitement."
It's like the awkward teenage years of Christmas advertising. Here, ads are experimenting, trying to find their identity in a landscape that's evolving faster than ever. Marketers are pushing boundaries, searching for what resonates in a world where the audience is as diverse as the holiday traditions themselves. It's an era where creativity reigns, and unpredictability becomes the norm.
"It used to be, put everything into a TV ad," said Steve Vinall, director of global brand and communications at Bynder. "Now it's actually no, we've got to build a platform. We've got to build a message. We've got to build a social campaign around it. We've got to build some activations. We've got an opportunity to create some merchandise and so on."
And the battle between brands to come out on top is coming to the boil. They're going all out, from the trendy celeb cameos to exploring new frontiers like AI-created ads. It's a fierce competition, although sometimes it wanders off the usual track. Maybe it's because marketers were so focused on making a killer TV ad, they forgot about the digital side, where more and more people are watching.
That's why there are a lot of TV ads designed to grab headlines, using celebs or hit tracks to get people to look it up online. But here's the catch: everyone's had that bright idea. Both Marks & Spencer and Baileys are using actress Hannah Waddingham in their ads, Asda has opted for the double whammy of Michael Bublé appearing and singing a Christmas tune, while Waitrose scored a cameo of comedian Graham Norton.
"We hear from lots of clients and CMOs that they really aspire these days to build their own entertainment platforms," said Patricia McDonald, chief strategy officer at Dentsu. "Whether that's short films or documentaries or series, it feels like we could be doing so much more around Christmas with content as opposed to trying to do all of these little 60 second units."
It's not that festive TV ads are off the mark or poorly done. There's an enduring power in a skillfully crafted Christmas commercial. It's just that the environment has shifted, pushing marketers to rethink how they approach what's arguably the year's most significant campaign. Consider John Lewis, for instance. Much like numerous retailers, they've noticed the revenue potential in transforming characters from their Christmas ads into tangible products. What started out as a single TV ad, has transformed into an entire package.
"I think part of that is social, and just an increasingly fractured attention of the mainstream audience," said Simon Richings, executive creative director at We Are Social. "So there has to be some sort of content that goes everywhere. If you're really reliant on everyone seeing your huge cinematic ad that you've poured all your budget and effort into and you want to pay the big media spend for these two minutes slots so that people can see the whole film on primetime, it's putting all your eggs in a basket that a lot of people aren't gonna have any contact with."
Perhaps, it's all about the big reveal becoming less about a single moment and more about the buildup. Anticipation isn't just about waiting; it's about immediate digital interaction. Marketers are catching onto this shift, ensuring the narrative unfolds in a way that keeps consumers engaged over a more extended period. John Lewis, for example has opted to highlight key and interesting facts about venus flytrap plants on its Instagram, aiming to bring its Snapper character to life, while Waitrose has cut up its main TV ad to pinpoint certain hero products on its Instagram page, highlighting when they'll be available to purchase in store.
"We're seeing drip-feeds of ad clips across social platforms as a means of building hype, and also early integrations of physical products in stores both prior and during launch," said Tom Yates, founder of Wreaths.
Of course, drip feeding can play out in one of two ways: it can either build anticipation and excitement for the full-extended ad to come, as has been the case with most brands. Or, as has been the case of this year's Marks & Spencer's lifestyle Christmas ad, the small snippet seen on social media caused an outrage, due to its green and red colours near flames being perceived as distasteful with the current events in Gaza. With the real time responses on social media, it's no surprise that campaign was cancelled before it really even got off the ground.
What's more, these campaigns are kicking off earlier than ever before. It's like the festive ad season starts as soon as Halloween ends. From the morning of Nov. 1, there was no more talk of pumpkins; instead lifestyle brand Very, and the Swiss chocolatier brand Lindt were already broadcasting their Christmas TV ads in a bid to beat the competition.
"These ads still matter, absolutely, but the conversation around them has changed," said Doug Zarkin, chief brand officer at Good Feet Holdings and author of the book: Moving Your Brand Out of the Friend Zone. "They need to work harder to break through the noise, especially as they launch earlier each year. It's less about when they appear and more about how they genuinely connect with the evolving emotional state of the consumer."
True as this is, the wider advertising window is crucial for a lot of marketers. Winning this year might just come down to nailing those key eight weeks at the year's end. This is where those stored resources could really make a difference. Earlier this year, lots of companies held back due to economic uncertainty, but now they're considering putting extra money into some key advertising spots to make a big finish by year-end or at least soften the blow.
"While it might not look like huge increases in spending in aggregate year on year, within their budget many are likely funnelling greater percentages of their year budget from Q2 into Q4," said Zarkin. "Hefty investments could be a 10%-20% increase in Q4 media spending versus their year ago. Meaning if a brand spent $10M in 2022 Q4, this year many are spending 15-20 because they held back money earlier in the year due to some of the economic issues."
https://digiday.com/?p=525372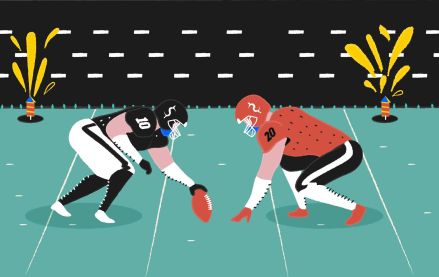 December 6, 2023 • 4 min read
In response to this challenge, the NFL's Detroit Lions have adopted a proactive strategy, introducing an extra channel for their local NFL broadcast. The objective is to broaden advertising opportunities, leverage direct-to-consumer distribution, and establish stronger connections with local fans, with the ultimate goal of increasing preseason viewership.
December 6, 2023 • 4 min read
It's been over a decade since the most recent entry in the wildly popular "Grand Theft Auto" series came out in September 2013, meaning anticipation for "GTA 6" has been building for years. Rockstar titled yesterday's trailer as "Trailer 1," making it clear that the company is poised to launch a massive marketing campaign in the lead-up to the game's 2025 release.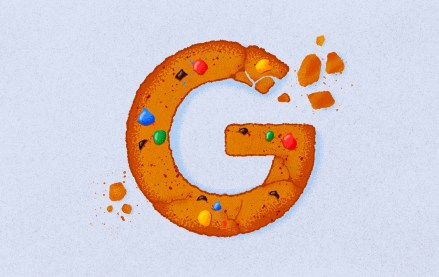 December 6, 2023 • 4 min read
A healthcare client that decided to scrap all conversion tags and cookies within weeks provides a case study for what will likely be a common experience in a year's time.