Marketing Briefing: Why marketers have expanded Black Friday and Cyber Monday way beyond the confines of the holiday weekend
November 7, 2023 • 6 min read
•
•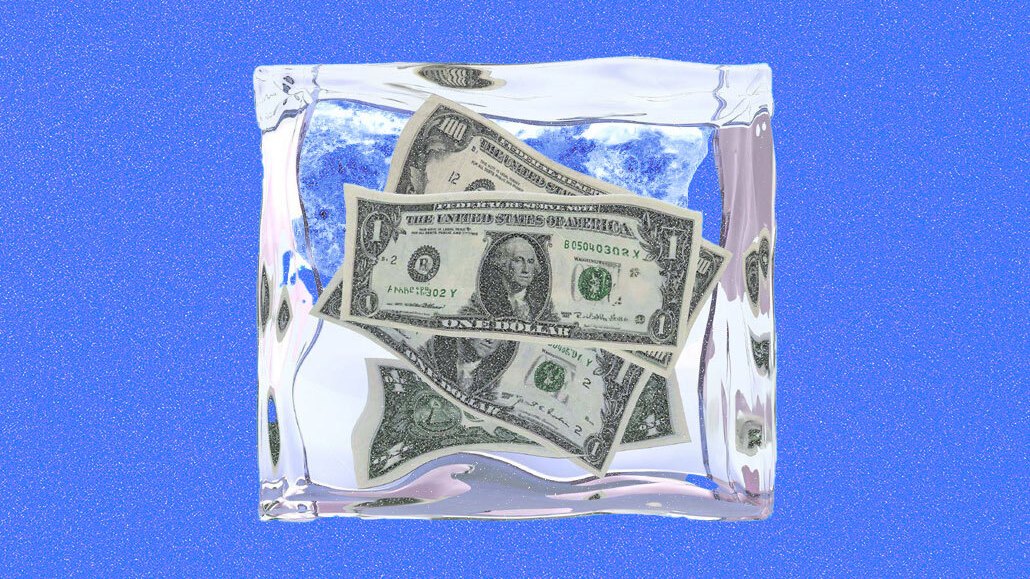 Ivy Liu
This Marketing Briefing covers the latest in marketing for Digiday+ members and is distributed over email every Tuesday at 10 a.m. ET. More from the series →
Last week, Walmart reunited the cast of "Mean Girls" (sans Regina George — a.k.a. Rachel McAdams) for a nearly two-minute spot touting early access to Black Friday deals. The spot, released on Nov. 1, would seemingly be a better fit for the Super Bowl with its use of nostalgia and its cast reunion than a traditional Black Friday ad.
The spectacle of the ad is emblematic of an ongoing shift when it comes to Black Friday and Cyber Monday: The marketing moment is extending way beyond just the weekend itself and, as a result, requires that marketers do more to capture consumer attention around the official kickoff of the holiday shopping season.
In recent years, Black Friday and Cyber Monday sales have been rolling out earlier and lasting a week or more, with some marketers employing preview sales while others are touting a "cyber month" to get consumers to pay attention to their brands. With more competition and consumers tightening their wallets given financial worries amid inflation, finding a way to stand out with not only deal messaging but something eye-catching and entertaining is crucial for marketers this year, according to agency execs.
"This is the most crowded and expensive time of year for these retailers to be marketing and putting their messaging out," said Camila Caldas, a strategist at Mother in LA. "How do you as a retailer get people to buy your air fryer when everyone is selling the same one? [Marketers want to be] creating more moments where it's a cultural activation or entertainment activation to maintain being top-of-mind. That's more of the shift in strategy [this year]."
Marketers not only want to be rolling out Black Friday and Cyber Monday advertising earlier this year, but they should spend more time focused on the exact messaging to make sure that it will capture consumer attention. Whether that's using a more attention-grabbing stunt like Walmart's "Mean Girls" reunion or getting in the weeds on social ad copy, marketers are spending more time figuring out how to stand out for Black Friday and Cyber Monday this year.
"From a messaging perspective, 20% off is not going to hold up in the same way it has in previous years," Marilyn Davis, managing partner at Rain the Growth Agency, said of the agency's work to shift language for a client to make its Black Friday/Cyber Monday pitch more appealing. "We're messaging more that it's the one time of the year that it's a site-wide sale. It's less about the percentage because that won't be competitive."
The "entire window of spending" has been extended, which has "dovetailed" with the continued anxiety around the economy making consumers more focused on sales, noted Aaron Braxton, general manager of research and insights at media company My Code. That marketers would then spend more time finding ways to market those sales more to consumers is only logical.
"Consumers are worried about money," said Julianne Hudson, svp of marketing science at VMLY&R Commerce, adding that even consumers who are "considered financially healthy are tightening their belts" this year. With that being the case, Black Friday and Cyber Monday are seeing this "expansion in terms of time, marketing messages" and more to appeal to that consumer mindset, Hudson said.
Davis echoed that sentiment, saying, "What we see on a campaign when it's not on sale versus when something goes on sale or there's an email [about a sale], there's much more variance on conversion this year. That's telling us that consumers are looking for a sale. A lot of brands are following suit. We have this promotional year, especially in Q4, more than other years."
It's unclear how far this expansion of Black Friday and Cyber Monday will go. This year, at least, the earlier sales and more entertaining ads spell a more competitive landscape for the season.
3 Questions with Melanie Domer, CMO at plant-based food brand Daiya
What kind of consumer is Daiya recruiting and what marketing strategies are in place to do that?
If we look at who is eating plant-based foods today, the vast majority of people who eat plant-based foods are flexitarian. When we think of the opportunity to continue to grow the business, there's a lot of people that are intrigued by plant-based food. At the same time, there are people who are skeptical about plant-based food. What we're trying to do is we're trying to create a very inclusive campaign, regardless of where somebody lies on the eating spectrum. What we're trying to do is create a very risk-free way of trying a plant-based food. We intend with that program to really leverage word-of-mouth, which is the most trusted way for people to find out about new things.
As economic headwinds and inflation loom, what media channels become non-negotiables?
Having a product that exceeds expectations is really important in this climate, where every dollar makes a difference. The other barrier that we're focused on addressing is around value. It's not necessarily around being cheap. It's around offering a great value proposition for the dollar. We are always looking at the ROI of every dollar we spend. However, we firmly believe at Daiya that this category has tremendous upside and that one of the reasons that plant-based foods has not been growing as quickly as it could be is that there has not been as much consumer investment put against it. Driving household penetration is a primary objective of ours. Investing full funnel, because a lot of people are still not even aware of what we do and the benefit of the product. I have a lot of work to do to just get my brand top of mind. We know that we have got to reach a lot of people to continue to grow and really drive growth of our categories.
Inflation has meant another year of stagnant budgets under scrutiny. What has that meant in terms of how you do your job as CMO? Does it change your perception of your role?
There's always been scrutiny on our budget. Today, my situation isn't that much different than what it was when I worked on other businesses. We've got to get great impact for the dollar that we spend. One of the things that we're focused on is making sure that our messaging for the consumer is very tight and consistent across channels. I'm trying to build memory structure across all of the marketing that we're getting into the marketplace. Again, we don't have $100 million budget. I have to get as much impact as possible. — Kimeko McCoy
By the numbers
Podcast advertising is finding its stride, capturing the attention of mainstream brands and showing no signs of slowing. It makes sense, especially for advertisers looking to tap into Gen Z. At least that's the case according to Spotify Advertising's latest global Culture Next Report, which found most Gen Zers believe podcasting is more trustworthy than other forms of media. Find more details from the report below:
Three in five Gen Zs in the U.S. (60%) believe podcasting is more trustworthy than other forms of media because it's representative of more diverse voices and points of view.
In the first half of 2023, Gen Z listened to more than 3 billion podcast episodes and over 560 billion songs on the platform — a 76% increase over the year prior, making them Spotify's fastest-growing cohort in music and podcast listening.
Beyond the podcast content, 44% of Gen Zers also say they trust ads more if they hear them on Spotify, rather than see them on social media. — Kimeko McCoy
Quote of the week
"Managing the accounts is like managing a fast food restaurant with difficult employees. No matter what you do, you have to act quick."
— An anonymous social media lead on managing burner accounts at the behest of their company's CEO following negative press for a video game release in our latest Confessions interview.
What we've covered
https://digiday.com/?p=524660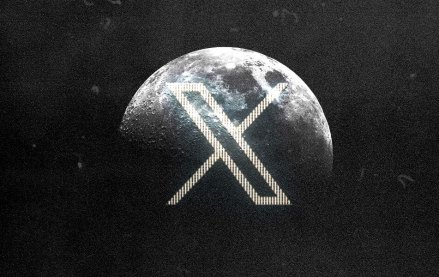 November 30, 2023 • 4 min read
In the packed DealBook conference in New York yesterday, owner Elon Musk bluntly told them to shove it.
November 30, 2023 • 2 min read
WorkTok, or CareerTok, is in full force. Combined, those hashtags on TikTok have over four billion views and it is benefiting Gen Z.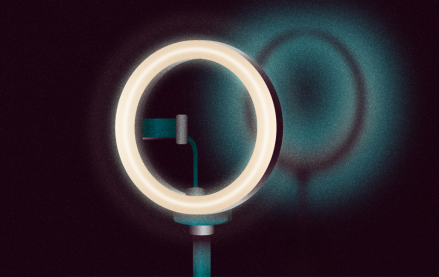 November 30, 2023 • 5 min read
In this week's Digiday+ Research Briefing, we examine how brands have been upping their TikTok investments this holiday season, how Lyft and the MSG Sphere are positioning themselves as ad opportunities beyond OOH, and how publishers are committing to building their events businesses in 2024, as seen in recent data from Digiday+ Research.