'It's not entirely clear what direct even means': CTV's rise is not without its growing pains
January 28, 2022 • 8 min read
•
•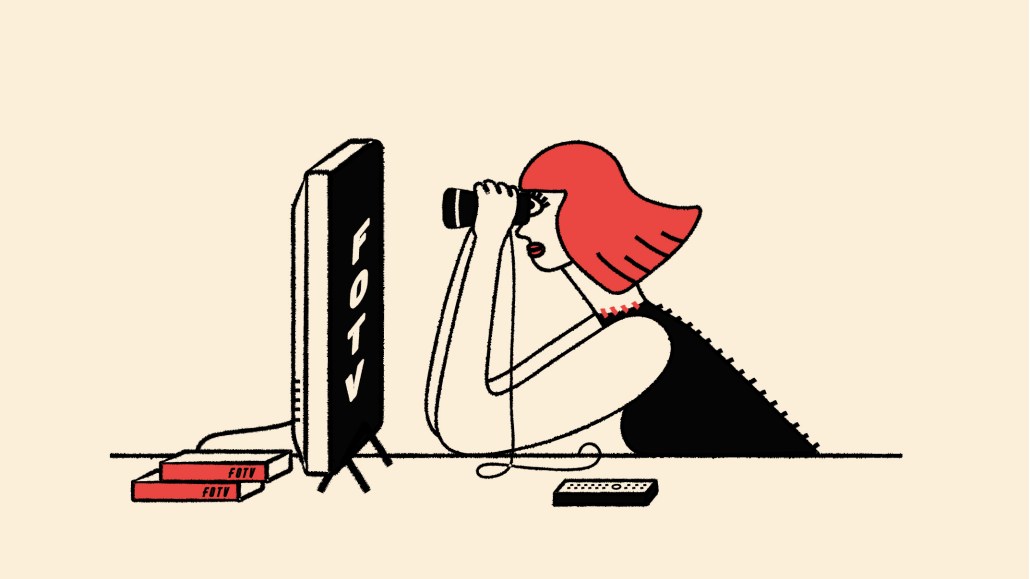 Ivy Liu
CTV is arguably the buzzphrase in digital media at present as advertisers that have historically reserved their major spend for the TV screen embrace its promise of enhanced targeting; that and the prevailing notion that things have to change.
Although the transition won't be without its complications as wranglings over pricing, multiple seller agreements, not to mention data fragmentation mean few are even clear on what constitutes a direct buy in this hot new space.
Meanwhile, the rush for campaign automation can, oftentimes, leave buyers blind, a scenario that can facilitate opaque practices such as bargain-basement inventory being passed off as premium air-time.
Although efforts are underway to improve transparency with optimists hoping these efforts will yield improvements.
According to eMarketer, U.S. CTV ad spend will grow from $19.1 billion this year to $29.5 billion in 2024 with senior forecasting analyst Peter Vahle noting the increase will be driven by campaign activity "returning to normal" as well as an increase in inventory prices.
CTV ≠ open programmatic
Most ad tech companies are eager to associate their brand with the industry-buzz surrounding CTV, similar to the rise of programmatic in the early-to-mid 2010s. The comparison is a rational one but there are notable differences between the two.
For instance, the early application of programmatic was a means for publishers to make some return on ad impressions that otherwise would have gone unmonetized, primarily through ad auctions and often via an open ad exchange.
Meanwhile, the bulk of the horsetrading on ad-supported CTV — that is, haggling over the good stuff on streaming services from household name brands — is currently manual with some estimating as much as 70% of inventory is thus traded. Oftentimes, the bulk of such ad inventory is allocated as part of an upfront deal, according to several sources who declined to be named due to the sensitivity of ongoing pricing negotiations.
Simply put, demand for CTV ad space outstrips supply but in any bull market buyers must beware as some of the chicanery that was prevalent in the early days of ad tech is starting to rear its head again.
Deadlock over pricing means dollars lag eyeballs
The fact that advertisers' media budgets often lag consumers' eyeballs is not a new phenomenon. New media formats pose advertisers with measurement challenges, this arrested the rise of mobile advertising in the 2010s, and we need only look at the challenges that Nielsen currently faces as evidence of this trend repeating itself.
Meanwhile, pricing can be another sticking point, particularly with advertisers often keen to migrate their preferential inventory rates on linear TV over to CTV — a practice known as "grandfathering."
However, most networks see differently with many execs on that side of the negotiating table viewing streaming services as an opportunity for a reset of a power imbalance when it comes to setting prices.
Multiple sources from tier-one media agencies told Digiday that during last year's upfront negotiations networks sometimes refused advertising dollars from their "top clients" simply because their legacy TV rates were not acceptable on CTV. "That was a difficult thing to manage," said one source who requested anonymity due to the sensitive nature of ongoing negotiations. "That level of client is not used to being told no."
That level of client is not used to being told no.
A separate source at a different leading media agency noted that while ad space on leading broadcasters is highly coveted, some clients prioritize the cheapest inventory available.
"Some want the cheapest bid, CPM, or however they measure, and they're going to accept lower-priced CTV inventory as long as it feeds into their models," said the source who similarly requested not to be named. "I honestly think that sometimes that clients just don't know how poor the quality of the inventory is on those exchanges."
Although, as the early days of ad tech in the display advertising space have taught us, advertisers obsessed with obtaining the cheapest ad space possible for their campaigns run the risk of falling victim to fraudsters or even placing their brand safety in jeopardy.
Things can get complicated from here …
Most advertisers will say that establishing the most direct path to inventory is the most efficient means of trading digital media and many use 'the piping of ad tech' to do so with private marketplaces proving popular in the CTV space.
However, disagreements over inventory pricing via direct deals can lead some media buyers, under pressure to meet their campaign commitments, to seek inventory on the open market. And it's from here that things can start to get complicated, some would even say opaque.
A September 2021 study from Jounce Media, a consultancy that attempts to demystify the complicated world of programmatic media trading, examined the supply path of 37,360 CTV properties and found a number of challenges in the space.
"We are identifying a growing number of supply chain complexities related to resold supply," reads the report. "Nearly half of CTV bid requests lead to multi-hop supply chains that depress publisher payouts and create a vector for fraud."
The genesis of the complexity is the multiple sellers in the space, a mixture of content owners, distributors, and resellers, many of whom "jointly monetize" the majority of CTV apps. Further still, "it's not entirely clear what 'direct' even means for CTV," according to the report. Although, it does go on to acknowledge how there "are value-adding intermediaries" in the supply chain.
Fragmentation can leave you blind
Mark Giblin, co-founder, and CEO of campaign management platform LightBox TV, told Digiday, "It's too risky for most buyers at the moment to buy on the open exchange. Many are using the piping of programmatic to get as close to a one-on-one deal as possible."
However, Giblin further explained how the complex fragmentation of data signals in the CTV space, not to mention multiple paths to the same inventory, often result in buyers not knowing how many hands an ad impression has passed through. "When you don't really know where you're buying, it makes it hard to know quite what fees are going out of the chain," he added.
For the most part, buyers are trying to minimize the number of "hops" — that is the number of times an ad impression is bought and sold prior to an ad being served — in any ad trade. For instance, GroupM has struck preferential deals with supply partners as part of its Premium Supply initiative with CTV-provider Spotx (now part of Magnite) joining in 2020.
Other holding groups, such as Havas Media, IPG, and Omnicom have struck similar deals with supply partners required to provide transparency assurances — discounted pricing also helps — for inclusion in such programs.
Undisclosed reselling?
Some media buyers have expressed concern that demand has reached such a point that less scrupulous suppliers are offering bundles of inventory containing their own ad space plus media space sourced from undisclosed third parties.
The practice of media owners buying ad space from a third party, enriching it with their own first-party data, and then reselling it to another party can be referred to as "audience extension." This is not an uncommon practice in the desktop display space.
But some fear that undisclosed such practices are more prevalent in the nascent CTV space as the augmented margins involved in the space could prove too tempting for some. Jounce Media advises marketers to probe each tier of their ad tech supply chain, from ad exchange to DSP, for their policies on resold inventory.
"You have to lean in a lot, we have a whole team dedicated to these sort of supply path evaluations," explained Ryan Eusanio, managing director, digital activation at Omnicom Media Group.
The carrot and stick approach
Late last year OMG issued a "call-to-action" with its Connected TV Standardization Initiative with agency execs there urging more transparency around ad placement, such as show genre plus identity signals — in particular moving away from using IP addresses as a targeting signal. In addition, it also urged suppliers eager for placement on its media plans to implement anti-fraud measures as advocated by the IAB Tech Lab's ads.cert 2.0 program.
Speaking with Digiday, Megan Pagliuca, chief activation officer at OMG explained how the company has lined up a number of partners who are aligned with the initiative, including AMC Network, Magnite and Yahoo, adding that others would follow.
So, as 2022 kicks into gear and negotiators prepare for the height of the TV air time trading again, separate sources from the industry's major holding group explained to Digiday some of the dynamics that might be at play during this year's pre-upfronts meetings.
You're not going to get the budget on the linear deals unless you also compromise on CTV
OMG's Pagliuca explained how more widespread alignment around the principles outlined in its ongoing initiative could convince clients to migrate more budget from linear to CTV, a shift in gear that could also lead to closing the gap on their thoughts around inventory pricing on connected devices.
"We want to provide the data to make the case to clients to say, 'let's move more dollars into CTV in a smarter way,'" she said. "If you're just looking at historic Nielsen data, it's not telling you to move more dollars into CTV… there's a difference between everyone saying there's cord-cutting, versus the actual planning data."
Meanwhile, a separate source noted how major broadcasters need to be prepared to compromise on their earlier stance on pricing, as buyers are not afraid to use the stick, as well as the carrot.
"In the pre-meetings before the upfronts they [networks] said, 'We're going to have a democratized way of activating our CTV inventory,' which basically means they're just going to sell to whoever the highest bidder was," said the source. "Now that's very bold and brave for them to have said to lots of people at the time, and they did, but that's pre-upfront, then the reality is you're not going to get the budget on the linear deals unless you also compromise on CTV."
https://digiday.com/?p=437681
This week's Future of TV Briefing looks at what an industry group's conditional certification of three measurement currency contenders signals about the TV ad business's measurement overhaul.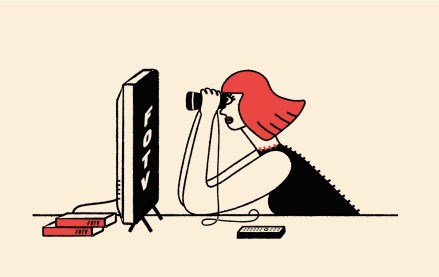 This week's Future of TV Briefing offers an updated list of the key terms that can cause confusion when talking about the TV, streaming and digital video industry.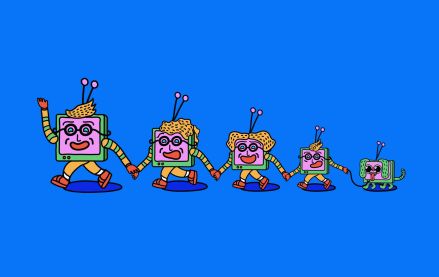 This week's Future of TV Briefing looks at what the Disney-Charter pay-TV distribution deal seems to indicate about the increasingly more-complementary-than-contentious relationship between traditional TV and streaming.