Future of TV Briefing: How top-tier streamers are setting their ad prices and why they're likely to rise higher
November 10, 2021 • 12 min read
•
•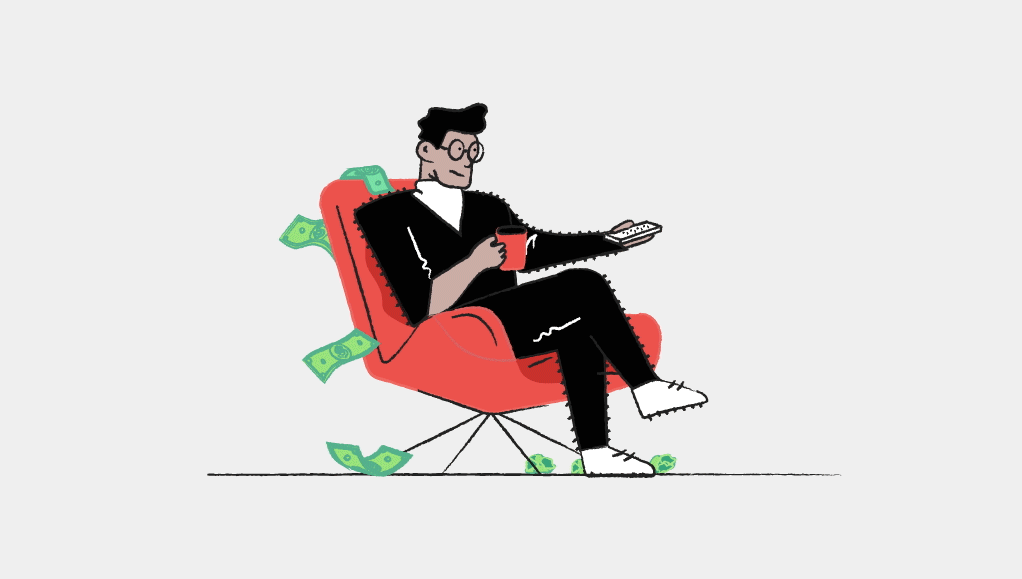 Ivy Liu
This Future of TV Briefing covers the latest in streaming and TV for Digiday+ members and is distributed over email every Wednesday at 10 a.m. ET. More from the series →
The Future of TV Briefing this week looks at the ad prices that Discovery, Disney, NBCUniversal, ViacomCBS and WarnerMedia have set for their standalone streaming services and why advertisers feel compelled to pay up.
Premium TV
Overheard at Digiday's Business of TV Forum
TV screens dominate streaming watch time
AMC Networks' streaming strategy, TikTok on TV, Peacock's original programming approach and more
Premium TV
The key hits:
Discovery, Disney, NBCUniversal, ViacomCBS and WarnerMedia are charging higher-than-average prices for their respective ad-supported streaming services.
Considering the services' premium programming, the pricing premiums are to be expected, but NBCUniversal's and WarnerMedia's rate cards, in particular, are giving advertisers sticker shock.
But advertisers are paying up if only to insulate themselves against eventual, more drastic price hikes as streaming grows and linear TV dwindles.
Less than two years into the current phase of the ad-supported streaming era, ad buyers are experiencing sticker shock when it comes to the prices for top-tier streamers, such as WarnerMedia's HBO Max and NBCUniversal's Peacock. Problem is, as expensive as top-tier streaming ad inventory is currently, in a few years today's prices may be considered comparatively cheap.
"If you're going to bet [on streaming] at any point in time in the future, it's probably best to get in right now. That's from a pricing perspective. It's only going to get worse as TV gets tighter and more people come rushing and want it," said one agency executive.
In general, streaming ad prices average between the high $10s and low $20s per thousand impressions when buying against the most basic audience segment of anyone who's at least two years old (a legacy TV buying option referred to as "P2+"). However, the cream of the crop — major ad-supported streamers that are owned by TV network groups and feature actual TV and TV-quality programming — are charging a premium above that average. Here is how rate card CPMs for buying directly against a P2+ audience break down for the five major ad-supported streamers, according to five agency executives:
Discovery's Discovery+: Low-to-mid $20 CPM (lately ticking toward $30, per one agency executive)
Disney's Hulu: Low-to-mid $20 CPM
NBCUniversal's Peacock: $30 to $40 CPM
ViacomCBS's Paramount+: Low-to-mid $20 CPM
WarnerMedia's HBO Max: $40+ CPM
Spokespeople for each of the five companies either declined to comment or did not provide a comment by press time.
As those numbers indicate, while the major ad-supported streamers are more expensive than the average supply of streaming inventory, some are much more expensive than others. "Streaming runs the gamut on pricing. Kinda like TV," said a second agency executive.
The pricing differences appear to come down to the amount of inventory a streaming service has on offer, per the agency executives: The smaller a streamer's audience base and the lower the number of ads it airs per hour of programming, the pricier those ads are likely to be.
"The ad load makes a lot of difference. Peacock and HBO Max are limiting to less than five minutes [of ads] an hour. Hulu is closer to six," said a third agency executive.
Hulu is considered to be typically the lowest-priced of the aforementioned streamers because it has the most inventory available thanks to the size of the audience it has accrued over more than a decade of being in market and the opening up of more inventory over the past few years; Hulu had 42.8 million subscribers as of July 3, per Disney's most recent earnings report, but the parent company did not specify the number of ad-supported subscribers.
On the other end of the spectrum is HBO Max, which was the latest to launch an ad-supported tier (technically Paramount+'s ad-supported tier debuted a week later, but the previous incarnation of Paramount+, CBS All Access, had already been operating an ad-supported tier). WarnerMedia has not reported the number of ad-supported subscribers to HBO Max, but it tallied 69.4 million subscribers to HBO or HBO Max at the end of September, per parent company AT&T's latest earnings report.
"HBO is the smallest with the smallest ad load — although they all argue about who has the smallest ad load — but HBO has the smallest user base since it just launched ad-supported. Peacock is next," said a fourth agency executive.
WarnerMedia and NBCUniversal have also been particularly aggressive in setting the prices for their respective streamers, said the agency executives.
As high as HBO Max's rate card CPM is currently, it was roughly double that a little over a year ago when WarnerMedia began pitching the then yet-to-be-launched ad-supported tier at an $80 CPM. By the first quarter of 2021, the company had cut the price to $65 and eventually whittled it down to the $40 range in this year's upfront negotiations.
NBCUniversal, meanwhile, has used the high demand for and correspondingly tight supply of its linear TV inventory to press advertisers to pay up for Peacock, which had 20 million monthly active accounts as of late July (Discovery and ViacomCBS do not break out Discovery+'s and Paramount+'s specific subscriber counts). "Because of the situation in the linear marketplace, they had a lot more leverage than if [Peacock] was a standalone property. You give in to Peacock at a higher price to land linear dollars. That's the value of exerting the full value of the portfolio," said a fifth agency executive.
There is a trade-off to the higher prices, though. Some advertisers have limited the amount of overall money they are spending on streaming with WarnerMedia and NBCUniversal because of their comparatively higher prices, said two of the agency executives.
"Because they wanted price over volume, they got a high price but definitely less volume than people would have paid if they were more in line with the low $20s or high teens," the fifth agency executive said.
"No they are not getting the same amount of budget. It's much lower for that very reason. I've just got to have them on the buys so I can have a base," said the first agency executive.
And there's the rub. As much as ad buyers are agitating against the streaming prices being set, they are still paying them because they cannot afford not to. Streaming viewership is likely only to grow, likely at the expense of linear TV and likely leading to even higher prices in the future. As a result, advertisers are approaching streaming today as if it were linear TV in the mid-twentieth century.
The advertisers that began buying traditional TV decades ago have had to accept pricing increases, especially as more demand entered the market and viewership began to erode. However, the pricing increases those advertisers experienced typically still resulted in those advertisers paying lower rates than the advertisers who entered the market later. By that token, ad buyers are ponying up for today's streaming CPMs because they are only likely to rise in the future.
"It's quote-unquote setting a base, but these are the ugliest bases I've seen in a long time," said the first agency executive.
What we've heard
"If there's a linear TV buy, there's one set of expectations, but as soon as they hear CTV, they start completely going down a different road. And there's a tension there."

— An attendee at Digiday's Business of TV Forum on advertisers' linear vs. connected TV perspectives
Overheard at Digiday's Business of TV Forum
TV and streaming ad buyers have plenty to talk about these days, from frustrations with linear ad availability and streaming ad pricing to approaches to frequency management and ad fraud avoidance. And then there's measurement. Always a hot topic, measurement talk has heated up in the wake of the Media Rating Council stripping Nielsen of its accreditation, sending TV ad buyers and sellers searching for alternatives.
At Digiday's Business of TV Forum held in New York City on Nov. 1, TV and streaming ad industry executives gathered to discuss the top topics of today, and measurement was the center of conversation during a town hall session held under Chatham House Rule, allowing Digiday to share what was said while withholding speakers' identities. Here's a sample of what the group had to say about measurement.
"On the buy side, lIke everyone else, we're waiting for someone else to make the first move."
"There will be a number of identifier measurement solutions based on the needs of the partner. Right now with fragmentation occurring [among] consumers' behavior and buying TV is so prevalent… but then you have buyers in the same group buying things like Hulu, Roku, Samsung… how do you deduplicate all that so you understand what the true reach is."
"There's so much you can measure with digital, but there's also so much you can't measure. So when we at least talk to clients about this, they immediately flip to a mentality of an unrealistic buyer journey. They're trying to take what they would measure in the linear world, combine that with what they would do in a digital world, and they started going down a direct response mentality. And it's really tough. Just because you can measure it doesn't mean they're going to buy it."
"A cool dashboard is not a true measurement solution."
"No one holds the market on incremental reach. There's so many different ways to get into a household… just because you're measuring Vizio TVs or just because you have Roku data, doesn't mean you have incremental reach. Somebody has to bring it all together."
"[Frequency] is one of the biggest things that needs to be addressed by these new nascent-type measurement type solutions that are out there."
Numbers to know
4.2: The number of streaming services that the average U.S. streaming subscriber subscribes to.
<47 million: Number of subscribers that ViacomCBS has across its streaming portfolio, which includes Paramount+.
20 million: Number of subscribers that Discovery has across its streaming portfolio, which includes Discovery+.
9 million: Number of streaming subscribers that AMC Networks expects to reach by the end of 2021.
18 million: Number of streaming subscribers for Starz, which parent company Lionsgate is considering selling or spinning off.
Trend watch: TV screens dominate streaming watch time
When people are streaming videos today, they are most often doing so on a TV screen. In the third quarter of 2021, connected TV devices, smart TVs and gaming consoles accounted for 73% of streaming video watch time worldwide, according to video measurement and analytics firm Conviva. In North America, the TV screen was even more predominant at 82%, though in Asia the category only accounted for 14% of watch time.
Beyond the overall dominance of TV screens, people are particularly spending more time streaming video on smart TVs. In Q3 2021, smart TVs' watch time increased by 64% year over year, whereas CTV devices' watch time only increased by 5% and gaming consoles' watch time actually dipped by 1%. That's notable as the smart TV slice of the CTV market grows more competitive, with Amazon and Comcast recently rolling out their own smart TVs and TV manufacturers like Samsung, Vizio and LG developing their own CTV platforms to contend with the likes of Amazon and Roku.
Of course, while smart TVs are on an upswing, they are not necessarily responsible for the bulk of streaming watch time on TV screens. Amazon's and Roku's CTV platforms, which are available on some smart TVs as well as CTV devices like streaming sticks, continue to account for nearly half of streaming TV watch time.
What we've covered
AMC Networks' Kim Kelleher says the TV ad market is still speeding up:
This year's upfront deals only took effect a month ago, but conversations about next year's upfront cycle have already started up.
AMC Networks' ad sales boss also discussed how the company is adapting to advertisers' supply chain challenges and making more inventory available for addressable advertising.
Listen to the latest Digiday Podcast here.
Roku's audience, revenue and viewership continue to grow, but it's dealing with supply chain challenges:
In the third quarter of 2021, Roku saw a return to sequential growth in the amount of time people spent streaming video on its connected TV platform.
However, supply chain challenges have cut into its hardware business and curtailed the number of new accounts added.
Read more about Roku's latest earnings here.
Billboard looks to sponsored TikTok strategy to help it become a more consumer-facing brand:
The Penske Media Corporation-owned publication has rolled out a singing competition on TikTok that is sponsored by Samsung.
The competition is part of Billboard's recent audience development strategy push to create more consumer-facing programs.
Read more about Billboard's TikTok strategy here.
What we're reading
How AMC Networks is seeking to separate itself in the streaming wars:
AMC Networks is not among the biggest entrants in the subscription-based streaming market, so the cable TV conglomerate has sought to stand out from the general-interest pack by taking a more specialist approach, according to Vulture. AMC Networks' strategy of focusing on targeted audiences, such as horror fans and Anglophiles, positions its streamers as a complement to the likes of Netflix, Disney+ and HBO Max, a position that Discovery had also adopted with Discovery+.
Why ex-Disney execs are paying $3 billion to acquire a children's entertainment company:
After acquiring Reese Witherspoon's production company Hello Sunshine earlier this year, former Disney executives Kevin Mayer and Tom Staggs are now scooping up Moonbug Entertainment — the company behind uber-popular, kid-centric YouTube channel and Netflix show "Cocomelon" — for roughly $3 billion, according to Bloomberg. With major entertainment companies increasingly containing their own studios' programming to their companies' respective streaming services, Mayer and Staggs are among the outfits looking to fill the gap as independent programming providers. And children's programming has been particularly in demand as families are an especially attractive and valuable customer base among streamers, as demonstrated by Disney+.
TikTok doesn't fit on TV:
TikTok has rolled out an app on Amazon's connected TV platform, but the short-form video service doesn't fit the big screen, according to The Wall Street Journal. For as much time as people may spend watching TikTok videos in a single sitting on their phones, the platform's vertically oriented programming isn't suited to the horizontal TV screen. Additionally, TikTok's CTV app is missing some core features, like scrolling through the feed video, searching for entertainment and commenting on clips.
Peacock's original programming strategy hasn't panned out:
More than a year after its national roll-put, NBCUniversal's Peacock has yet to premiere a hit original show, according to Variety. One industry told the publication that "the demand for its originals is effectively nonexistent." If you're being reminded of the criticisms surrounding Quibi, you're not alone.
https://digiday.com/?p=431395
This week's Future of TV Briefing looks at what an industry group's conditional certification of three measurement currency contenders signals about the TV ad business's measurement overhaul.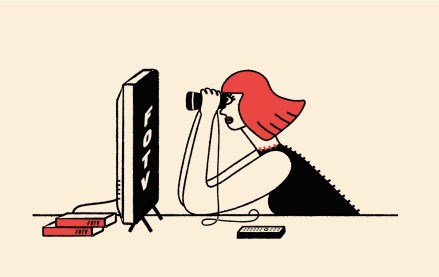 This week's Future of TV Briefing offers an updated list of the key terms that can cause confusion when talking about the TV, streaming and digital video industry.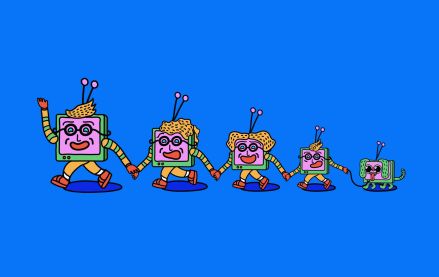 This week's Future of TV Briefing looks at what the Disney-Charter pay-TV distribution deal seems to indicate about the increasingly more-complementary-than-contentious relationship between traditional TV and streaming.