Future of TV Briefing: Publishers reassess revenue options for short-form shows post-YouTube Originals
February 16, 2022 • 9 min read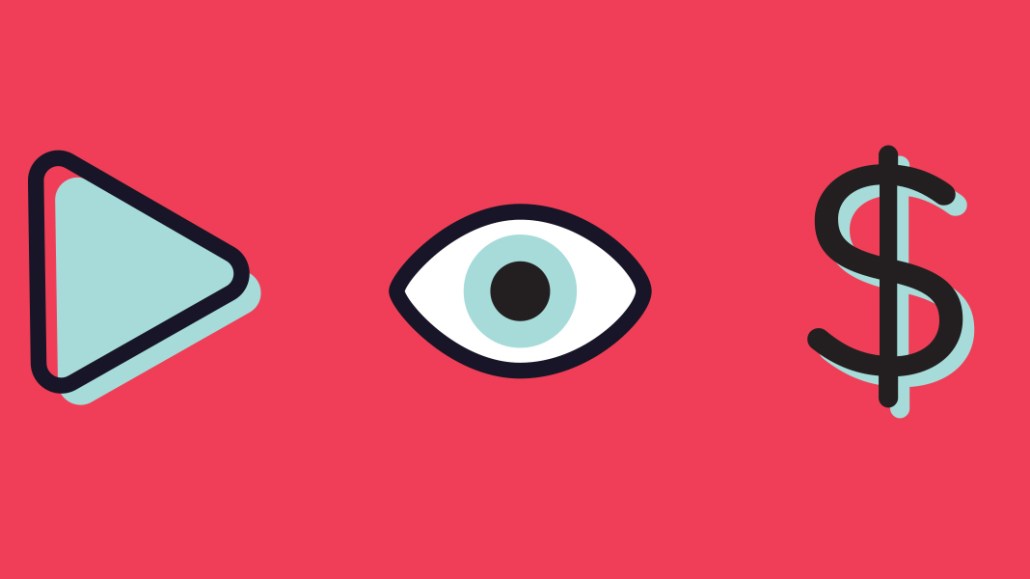 This Future of TV Briefing covers the latest in streaming and TV for Digiday+ members and is distributed over email every Wednesday at 10 a.m. ET. More from the series →
This week's Future of TV Briefing looks at how publishers are focusing on brand sponsors and their own streaming properties to make up for a further diminished short-form buying market.
Shorting the market
The measurement Super Bowl
The streaming Super Bowl
Snapchat's new revenue-sharing program, Disney+ plus live, measurement execs stand off and more
Shorting the market
The key hits:
YouTube reducing its original programming slate has shrunk the already slim market for short-form shows.
Publishers are looking to brand sponsors as the primary programming patrons going forward.
They are also planning to premiere some original shows on their FAST channels and CTV apps before posting them to platforms like YouTube.
If Quibi's demise didn't, once and for all, quell the hope for a robust buying market for short-form shows — a la TV and streaming and with digital video platforms pitching their pocketbooks at producers — whatever flicker of optimism has remained appears to have reached wick's end after YouTube announced last month it is cutting back on original programming.
"With YouTube Originals leaving and no Quibi, the market's pretty thin," said one digital video publisher.
YouTube curtailing its originals program doesn't herald the overall end of short-form original programming, though. If anything, it indicates a return to the original business model. There remain video ad revenue-sharing programs on YouTube, Facebook and Snapchat (and still yet maybe one day on Instagram). There's Snapchat's original programming business. And most of all, there are brand sponsors.
"Brands buying the media around originals and integrations into originals, that's where the biggest spike has to come," said a second publisher.
In a way, this can work out in publishers' favor. For as much as platforms like YouTube are the epicenter of their video businesses at the moment, many publishers are pushing into streaming with their own channels on free, ad-supported streaming TV services like ViacomCBS's Pluto TV and even with their own connected TV apps. For both outlets, original programming will be what makes or breaks these emerging businesses, and the publishers were not in position to take the shows sold to Quibi or YouTube to prop up the publishers' own streaming properties (at least not in the near future).
"We're definitely putting a bigger focus on our [streaming] channel and expanding the places it's distributed," said the second publisher. As part of that heightened focus, this publisher plans to premiere at least one new original show per quarter on its streaming property. Previously it had debuted shows on digital video platforms like YouTube first.
A third publisher with a video business currently oriented around the digital video platforms said they are similarly planning to test out airing some original shows exclusively on their CTV apps for a period of time. "This is a long-term bet on platform audiences gravitating towards CTV," this executive said.
To be clear, though, publishers would prefer to have an active buying market for short-form shows. Not only would it provide an alternative revenue source to the traditional ad revenue-sharing arrangements with platforms like YouTube and Facebook, but also it would provide a pipeline for audiences seeking out the publishers' programming rather than chancing upon it in their feeds.
"If YouTube doesn't have originals and Facebook stopped doing their originals, how are platforms luring in people?" asked a fourth publisher.
An active buying market for short-form shows would also help to serve as a farm league of sorts for publishers to polish their programming pitches as they eye eventual deals with the major streamers like Netflix and WarnerMedia's HBO Max. The YouTube Originals program "was like a stepping stone to get to bigger places and to prove we can do shows on a bigger level… They occupied a nice place in the market because they were right below a Discovery+ where we could get reps," said the first publisher.
What we've heard
"One of the things [YouTube's TikTok clone] Shorts is doing for sure is inflating the view totals for a lot of creators… Now you have creators generating 20 million views from Shorts and 100 million on other content. That 120 million isn't indicative of the same quality of view."

— Digital video executive on the value of video view counts
The measurement Super Bowl
The Rams-Bengals wasn't the only matchup taking place on Sunday. Nielsen-iSpot.tv was another. The two measurement providers are among the frontrunners vying to be one of the primary currencies on which TV and streaming ads are bought and sold. And the Super Bowl provided one of the first true face-offs, with both Nielsen and iSpot.tv tracking viewership across NBCUniversal's traditional TV and streaming broadcasts of the game.
Here is the final tally for each measurement provider's count of this year's Super Bowl viewership. Both companies' measurements are based on the average number of people watching at any given minute during the broadcast.
112 million viewers overall
101.1 million viewers on traditional TV, including an undisclosed number of out-of-home viewers watching in bars, restaurants, etc.
11.2 million viewers on streaming
1.9 million viewers on Telemundo
121 million viewers overall
98.1 million million viewers on traditional TV, not including OOH viewers
10.5 million viewers on streaming
2.9 million viewers on Telemundo
12.5 million OOH viewers
So clearly the measurement matchup did not end in a draw. That's to be expected since the companies use different measurement methodologies. So who won? Who's to say. And that's both the point and the predicament.
This lack of a match, given the differing methodologies, is why universal support is such an important aspect of the future measurement landscape. Agency executives accept that they are unlikely to receive the same numbers from different measurement providers — otherwise why not just stick with Nielsen — but they need universal support for the individual measurement providers to ensure the numbers they receive from the various TV networks and streamers are sharing the same baseline. After all, how many people watched the Super Bowl matters most when you can know, for sure, how many people were watching other programming at that time.
Numbers to know
32.8 million: Number of subscribers for Paramount's (née ViacomCBS's) Paramount+ at the end of 2021.
10.7%: Percentage share of Netflix's full-time employees in the U.S. who are Black.
$2.4 billion: Ad revenue that Fox Corp. generated in the final three months of 2021.
25%: Percentage share of overall U.S. streaming subscription sign-ups claimed by Disney+, ESPN+ and Hulu in the fourth quarter of 2021.
81.4%: Percentage share of people who sign up for free trials of Discovery's Discovery+ that convert into paying subscribers.
12.7%: Percentage share of movies released in 2021 that were directed by women.
The streaming Super Bowl
A tenth of Super Bowl viewers streamed the game this year. And yet the streaming experience continues to lag behind linear. Just ask my sister.
During the first quarter, my sister called me to see if I was watching the game. I was. So was she. While we were catching up and watching the same game, the Rams scored.
"Oh touchdown," I said into the phone.
"What?" said my sister.
"The Rams scored," I said.
"What?"
At this point, I remembered my sister has YouTube TV. Being a whole two years older, I still have cable. "Oh, you're probably on a delay," I told her. "Streaming's usually like 30 seconds to two minutes behind regular TV."
"Oh really? Should I watch it on Peacock?" she asked upon seeing a push notification from Peacock about the scoring play. "Oh! OBJ!" Finally, she had seen the touchdown.
Even if my sister had been streaming the Super Bowl on Peacock instead of YouTube TV, I probably would have spoiled the opening score for her. According to streaming technology provider Phenix — by no means an objective source — this year's Super Bowl streams were between 50 and 60 seconds behind the real-time action; the traditional TV broadcast would have had a seven- to 10-second delay to account for any potential issues, like wardrobe malfunctions, according to a Phenix spokesperson.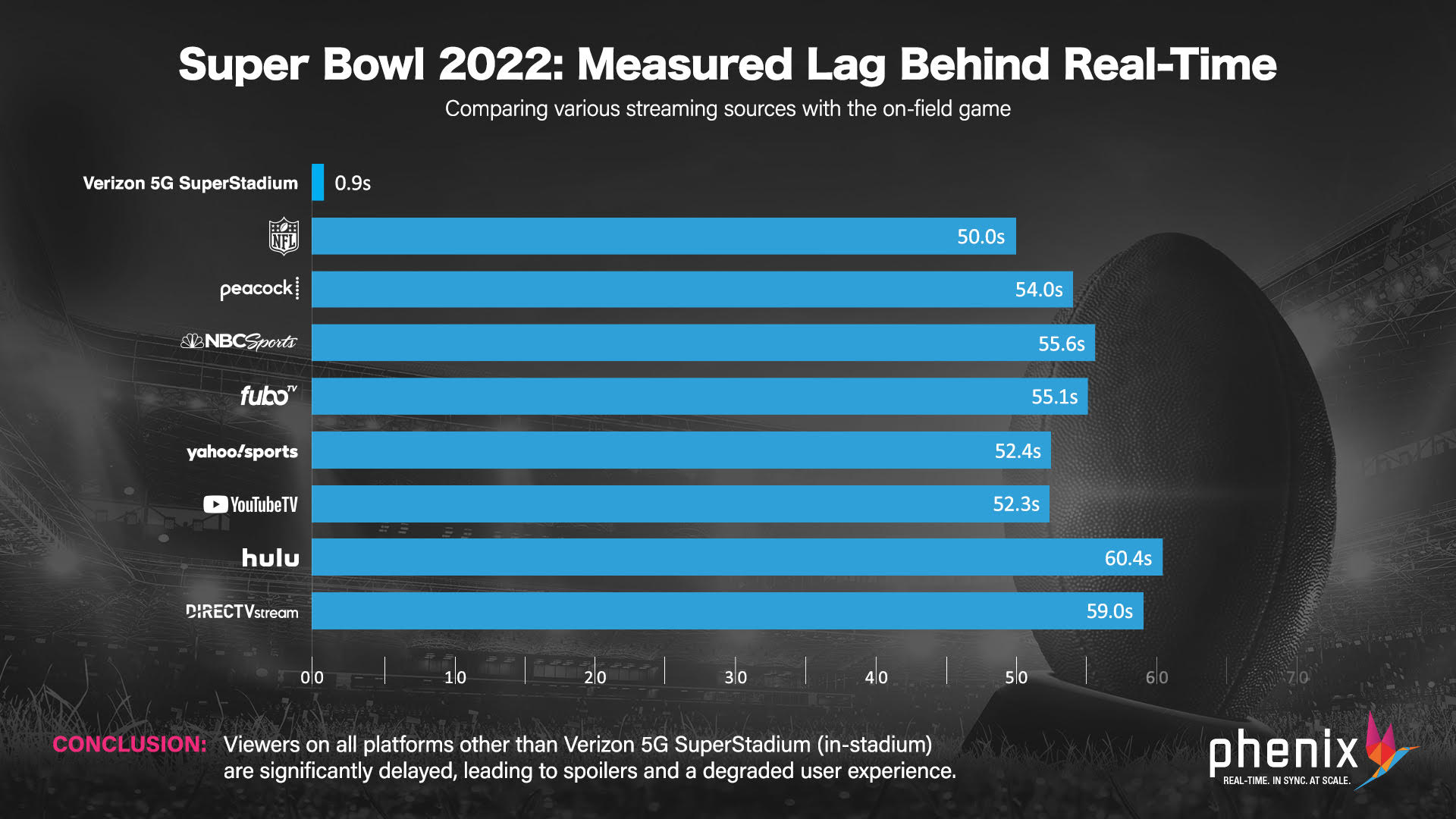 That means 8% to 10% of the audience for this year's Super Bowl watched the game on a minute-long delay (depending on whether you're using iSpot.tv's numbers or Nielsen's, respectively).
Streaming's share of Super Bowl viewership will likely only grow from here. But for it to close the gap to the point of overtaking linear, it will likely need to close the gap in its lag time.
What we've covered
Instagram's video ad-revenue sharing program has underwhelmed participating publishers:
Instagram started testing sharing revenue with publishers for long-form videos last summer.
Two publishers said they are seeing CPMs around $6, which is a third to half of their YouTube and Facebook ad rates.
Read more about Instagram here.
Why Texas Monthly thinks a pivot to video will help attract subscribers:
In December, the publication acquired a documentary-style TV show and its production team.
Texas Monthly aims to use TV and video as a form of marketing.
Read more about Texas Monthly here.
Why Future plc is opening a hub for video production in Atlanta to help boost female viewership:
Future will open a 16,000 sq. ft. office in Atlanta to produce more women's lifestyle, home and entertainment videos.
The 115-person Future Studios team produces videos and shows for the web, social platforms and TV and streaming.
Read more about Future plc here.
Disney+ subscriber growth reaccelerates as Disney tops 196 million total streaming subscriptions:
Disney+'s subscriber growth returned to double-digit quarter-over-quarter increases in the final three months of 2021.
Disney expects streaming subscriber growth to be higher in the second half of its current fiscal year than in the first.
Read more about Disney here.
What we're reading
Snapchat will slot ads in Stories:
While YouTube, TikTok and Instagram figure out how to improve upon creator funds as a monetization option for super-short-form video creators, Snapchat has hit upon a model for its Stories product. The original vertical video app plans to start inserting ads in the middle of select creators' Stories and sharing an undisclosed-but-varying percentage of the resulting revenue, according to Tubefilter.
NBCUniversal preps pulling shows from Hulu:
Comcast's NBCUniversal is getting ready to take a shot cross the bow at Disney in the streaming wars by pulling its programming from Hulu, according to The Wall Street Journal. NBCUniversal execs had hinted at this move two years ago when the company unveiled Peacock, which has yet to realize its potential as Hulu's most direct ad-supported rival.
Whither Hulu:
Speaking of Disney's other general-entertainment streaming service, Hulu's future seems to be in question given Disney's plan to put more adult-oriented programming on Disney+, according to The Hollywood Reporter. This re-raises the question of whether Disney moved to acquire control of Hulu primarily in order to own the streamer itself or to ensure a competitor did not.
Disney+ plus live:
Staying on theme, Disney's flagship streamer, Disney+, has begun testing live programming with a stream of last week's Academy Awards nominations, according to Protocol. Disney also streamed the ceremony on Hulu, but considering Hulu has a live pay-TV service, what does Disney have in mind for live programming on Disney+ and could that have any implications for Hulu?
Productions keep to COVID protocols:
Film and TV productions are continuing to follow COVID-related restrictions in order to protect the health and safety of cast and crew members, according to Variety. Considering that many projects have been able to be completed despite the pandemic, there seems to be less incentive to ease the restrictions and run the risk of having to shut down a production.
Measurement execs stand off:
The CEOs of Comscore, Nielsen and VideoAmp spoke on stage together at the Interactive Advertising Bureau's Annual Leadership Meeting last week, and the measurement executives unsurprisingly took the opportunity to take turns throwing shade at one another, according to AdExchanger. Sounds like my inbox brought to life…
https://digiday.com/?p=439560
This week's Future of TV Briefing looks at what an industry group's conditional certification of three measurement currency contenders signals about the TV ad business's measurement overhaul.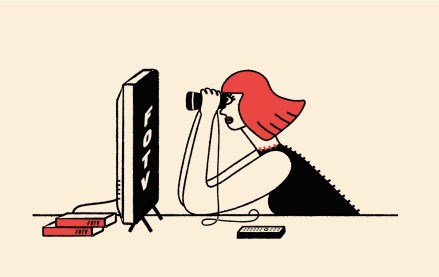 This week's Future of TV Briefing offers an updated list of the key terms that can cause confusion when talking about the TV, streaming and digital video industry.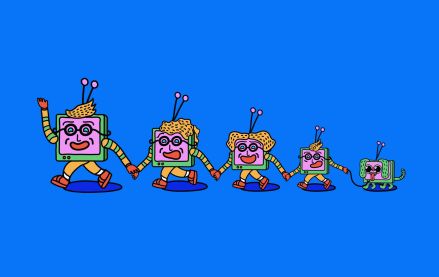 This week's Future of TV Briefing looks at what the Disney-Charter pay-TV distribution deal seems to indicate about the increasingly more-complementary-than-contentious relationship between traditional TV and streaming.