Future of TV Briefing: TV's measurement overhaul hinges on universal support
February 2, 2022 • 8 min read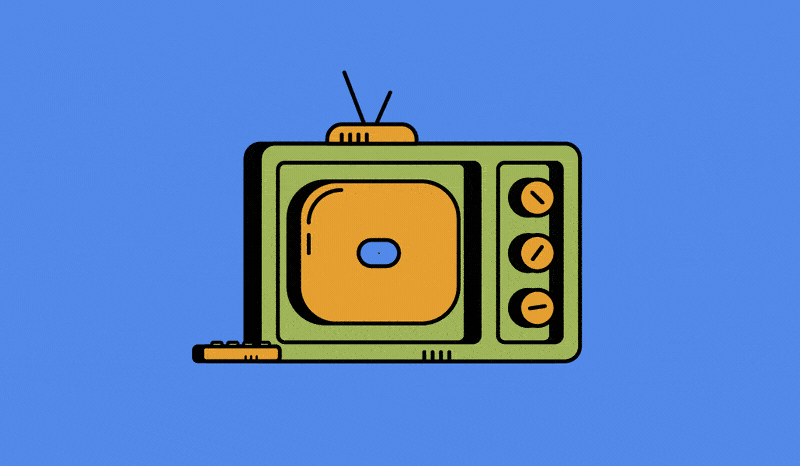 Ivy Liu
This Future of TV Briefing covers the latest in streaming and TV for Digiday+ members and is distributed over email every Wednesday at 10 a.m. ET. More from the series →
This week's Future of TV Briefing looks at why universal support for multiple measurement providers will matter for the TV advertising industry to complete its measurement makeover.
TV's Tower of Babel
The new opportunity for publishers to win over creators
Streamers' need for hits, Netflix's weak spot in India, Warner Bros. Discovery's merger timeline and more
TV's Tower of Babel
The key hits:
Ensuring universal support for multiple measurement providers will be crucial for moving away from a single currency era.
TV network and agency executives expect three to five measurement providers to gain support as currencies.
Which companies will fill those slots remains an open question, though some potential answers are emerging.
As the measurement landscape shifts, the TV advertising industry is effectively trying to erect its own Tower of Babel.
After decades of Nielsen's dominance, advertisers and TV networks are planning to adopt alternative measurement providers as secondary, and in some cases primary, currencies in this year's upfront ad-buying cycle. But, in doing so, they risk breaking up the lingua franca of TV ad sales. Which means that, as TV ad buyers and sellers add support for various measurement providers, they need to figure out how to maintain some universal fluency. On this, both sides are in agreement.
"We can't have one partner with one currency and another partner where the currency is another. We need some baseline that goes across media partners and landscapes," said one agency executive.
"We need to standardize measurement," said one TV network executive.
Standardizing measurement does not mean consolidating measurement to a single provider. Those days are over, according to executives at TV networks and agencies.
Standardization also doesn't necessarily mean being able to reconcile the different measurement providers on a like-for-like basis. Per those same executives, having some equation to convert a Nielsen measurement into an Comscore or VideoAmp measurement is a pipe dream — or at least math so advanced as to be in the realm of theory for now.
"You can take the same raw data and run it through three or four different alternative currency providers and end up with a different number, which is just batshit crazy," said a second agency executive.
Instead, standardizing measurement means ensuring universal support for multiple measurement providers. "It's important for campaigns to operate under a single currency across publishers," said a second TV network executive. Achieving that universal support likely means limiting the number of measurement providers supported as the currency on which ads are bought and sold.
After the dust settles on the current measurement shakeup, TV network and agency executives expect that no more than five — and more likely three — measurement providers will be supported as currencies. "The networks have said they think the marketplace will coalesce around three or four," said the second agency executive.
"I would love to get to one or two, but it's going to be three or four," said the first TV network executive.
Sounds simple enough. There's even infrastructure in place — OpenAP's XPm cross-platform measurement framework — to support multiple measurement providers across different TV networks. "XPm is the avenue to common denomination, which will enable the support of multiple currencies," said the second TV network executive.
Great. Which currencies, though? The consensus among executives interviewed for this article is that Nielsen will retain one of the three to five currency slots. Comscore is considered a top candidate for another slot, especially given its position in web measurement and the ambition among ad buyers to attain actual cross-platform measurement.
And then the situation starts to simultaneously blur, but also come into focus. ViacomCBS has added support for VideoAmp as an alternative currency, in addition to Nielsen and Comscore. Meanwhile, NBCUniversal has added support for iSpot.tv as an alternative currency. And then WarnerMedia has selected Comscore, VideoAmp and iSpot.tv as its alternative measurement providers.
So that's four measurement providers — Nielsen, Comscore, VideoAmp and iSpot.tv — that the major TV network groups appear to be coalescing around. That leaves open a potential fifth spot, though there remains the potential of the field being cut to three. There's also the chance that another major TV network owner like Disney or Fox opts for one of the three other currency contenders, as designated by NBCUniversal, like 605 or TVSquared. And there remains the risk that even the four aforementioned measurement providers don't receive universal support. Consider that, of the major TV network groups, only WarnerMedia has publicly embraced them all to date.
In other words, there remains plenty to sort out if the industry wants to hit the "unspoken goal everyone is working towards" of being able to fully transact against multiple currencies in the 2023-24 upfront cycle, according to the first agency executive. "We'll know a lot in the next three months of what is really the timeline."
What we've heard
"Everybody's going to be sold out of CTV [ad inventory]. What are [advertisers] going to go to next? That's where I think they'll look to us where we have a strong YouTube presence and the amount of impressions we're running on YouTube on TV [screens] is growing."

— Digital video publisher
The new opportunity for publishers to win over creators
The media business is cyclical, so maybe it shouldn't be surprising to see a reemerging trend of publishers attempting to woo individual video creators. However, the latest version seems to put a new twist on the relationship.
While publishers continue to distribute videos produced by or with creators, some like Tastemade and Vice Media Group are putting out tools for creators.
From a strictly business perspective, the creator tools seem to offer the media companies a fixed-cost means of making more money. That's not to say these aren't risky undertakings for the publishers. There's the upfront cost of creating — or, in Tastemade's case, acquiring — these tools without any assurance that they'll generate revenue. But after that, they provide a potentially pretty profitable revenue stream, as the tools can scale to more creators without their costs scaling in proportion.
Considering the recent criticism over TikTok's and other platforms' creator funds, publishers seem to have a window of opportunity to win over creators by offering paths to new revenue. That's only true if the publishers are able to deliver that revenue, though. But at the least, publishers seem to be recognizing this opportunity.
"We have things like health insurance and all this value that you get from working at a company. Is there a way for a creator to plug into some of that with us and have some kind of stability?" said Haik. "So we're thinking about it and [are] very, very open-minded and want to get this right for creators and for audience."
Numbers to know
$8.63 billion: How much ad revenue YouTube generated in the fourth quarter of 2021.
556: Number of new TV shows that Discovery commissioned in 2021.
$57 million: Estimated ad revenue lost by TV networks for out-of-home impressions that Nielsen allegedly did not count between April and December 2021.
42: Number of countries that Disney's Disney+ will expand to this summer.
73.8 million: Number of paid subscribers to WarnerMedia's HBO and HBO Max.
9 million: Number of paid subscribers to NBCUniversal's Peacock.
-71,000: Number of pay-TV subscribers that Charter lost in the fourth quarter of 2021.
What we've covered
Advertisers, TV networks plan to set Nielsen alternatives as 'shadow currencies' in this year's upfront negotiations:
Advertisers plan to use alternative measurement providers as secondary currencies to establish baselines for the future.
Some advertisers plan to use the Nielsen alternatives as primary currencies for individual campaigns or data-driven linear ad buys.
Read more about upfront currencies here.
CTV's rise is not without its growing pains:
Automated CTV advertising continues to be beset by a lack of transparency.
A convoluted CTV ad sales supply chain still poses another conundrum.
Read more about CTV advertising's growing pains here.
LG's ad unit to offer guarantees on outcomes with CTV ad buys:
LG Ads is offering guarantees against advertisers' goals, like video completion rates, demographic targets and reach and frequency objectives.
The smart TV maker claims an addressable audience of 20 million households.
Read more about LG's CTV ad guarantees here.
What we're reading
Why streamers always need new hits:
Streamers need to constantly churn out new hit shows and movies in order to keep subscribers from churning, according to The Wall Street Journal. That conclusion stems from a subscriber data analysis showing that roughly half of people in the U.S. who signed up for a streamer around the time of big new premiere had canceled their subscriptions within six months.
Why India is a weak spot for Netflix:
Netflix may be the dominant subscription-based streamer worldwide, but it has remained an also-ran in India, according to BBC. Both Disney+, Hotter and Amazon Prime Video have larger estimated subscriber bases in India than Netflix, despite Netflix having cut its subscription prices in the market and spent more than $400 million on programming to appeal to Indian viewers.
When Discovery will merge with WarnerMedia:
The combination of Discovery and WarnerMedia may close within the next three months, according to Insider. Ahead of the merger's completion, the combined company's CEO David Zaslav is working on how to win back the movie theater industry as well as how to manage between building up a streaming business without sacrificing the linear TV business in the process.
What's next for media companies as streaming growth slows:
As Netflix's latest earnings report indicated, streaming growth is decelerating, and that leaves streaming companies in a position to seek out new ways to jump-start their businesses. The primary option may be some form of bundling — with other streamers or with non-streaming products, like gaming — according to CNBC.
Why sports livestreams have empty ad slots:
Despite the streaming ad market's development, major sports broadcasts continue have to unfilled streaming ad placements. The reason is that adopting the ad tech infrastructure needed to fill ad slots of odd lengths has not been a priority for streaming operators, according to Marketing Brew.
https://digiday.com/?p=438327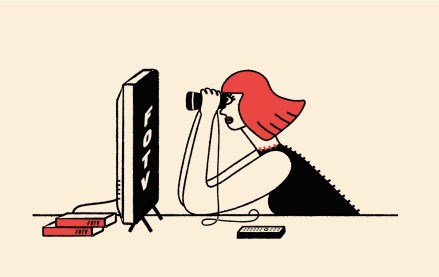 This week's Future of TV Briefing offers an updated list of the key terms that can cause confusion when talking about the TV, streaming and digital video industry.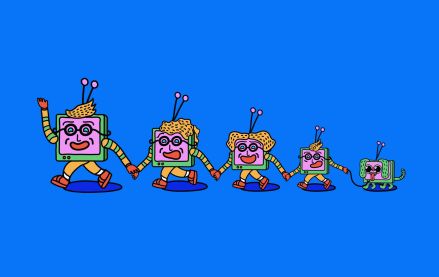 This week's Future of TV Briefing looks at what the Disney-Charter pay-TV distribution deal seems to indicate about the increasingly more-complementary-than-contentious relationship between traditional TV and streaming.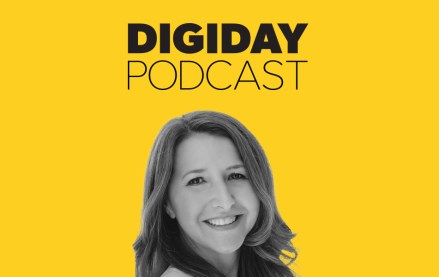 September 12, 2023 • 3 min read
Traditional TV now accounts for less than 50% of Georgia-Pacific's spending, but its share still exceeds streaming's.