Food52 expands creator program, banking on talent to help draw in more money and eyeballs
April 23, 2021 • 4 min read
•
•
Ivy Liu
Food52's program to pay independent creators for their digital content, like videos and recipes, has attracted more than $2 million from brands since it was created in September 2020. Now the food-focused publisher is looking to expand the program beyond cooking to categories like drinks, home and garden, and product arms like commerce and podcasting, according to Food52 svp of content Stacey Rivera.
Through its so-called Resident Program, Food52 pays independent creators a monthly fee to create videos that are distributed on the publishers' properties and social accounts. Food52 also provides the creators with production resources, such as producers and directors, equipment and editors, and offers a share of the profits from branded partnership deals; a Food52 spokesperson declined to say what percentage of the profits a creator receives.
The seven-month-old program has 22 members, or "residents," including cookbook author and food stylist Erin McDowell, chef and restaurateur Sohla El-Waylly and former Good Housekeeping food editor Samantha Seneviratne, the newest addition to the program.
"The goal was to create a different kind of relationship between media companies and creators, one with structure," said Amanda Hesser, co-founder and CEO of Food52. "This is lucrative for creators, helps build their presence, gets them in front of our audience, and also helps us create better content, with varied voices across what we do."
For branded content deals, creators are involved from the outset with the brand and given a share of the profits, instead of a set rate. In other words, the creators can get a cut of the whole campaign, such as the money spent on ads running on Food52's connected TV app. Food52 has worked with brands like All-Clad, Diageo, Miele and Kerrygold.
There's also the chance for creators to make money through affiliate sales. The Food52 Shop, the company's e-commerce destination, gives creators a cut of sales from links posted on creators' blogs or social media. "They get a specialized commission structure," Hesser said. She declined to provide further details.
By the end of 2021, the company hopes to sell products co-developed with creators that are similar to what is available on The Food52 Shop, such as home and cookware, as well as launch new podcasts hosted by the creators, according to Rivera.
Food52's program is similar to the YouTube networks that emerged roughly a decade ago. Companies like Fullscreen, Maker Studios and Tastemade worked with various individual creators to sell sponsorships and cross-promote programming across YouTube channels.
The structure of Food52's is somewhat more unique among media companies, however. Publishers' in-house talent has often been limited in how they can benefit from the content they create and in what control and ownership they have of that content. This issue has bubbled up at BuzzFeed as well as Bon Appétit, which experienced a mass exodus of talent last year. Two of the creators who departed the Condé Nast publication, El-Waylly and Rick Martinez, are members of Food52's program.
Food52 can ask creators in its program: "What do you want to do, how can we make it happen and how can we share the revenue?" Hesser said.
"It's a brilliant idea if you can scale it," said the CEO of a digital ad agency, who asked to speak on background. Video is expensive to produce, and "having advertiser participation will allow them to fund innovation," the executive added.
It's not just branded content revenue that has grown at Food52; so has content output: roughly a third of Food52's highest-performing (based on sessions) new content is coming from creators in the program, Hesser said.
Residents produce an average of 128 pieces of content per month (including recipes, videos, articles, social and podcasts), across Food52's YouTube channel, CTV app, website and social accounts and are entitled to clips and teasers of the videos to share on their own channels. Residents have also helped double Food52's Test Kitchen recipe output, and more than double Food52's video output, according to Hesser.
The program has also helped draw audiences to Food52's website and YouTube channel. Since September 2020, creators have driven more than 12 million page views to Food52, according to Hesser. The site's overall traffic, however, has stayed pretty consistent, from 5 million total unique visitors in February 2020 to 4.7 million in February 2021 (although January had 5.5 million total uniques), according to the latest Comscore data. YouTube subscribers grew from 112,000 in January 2020 to over 400,000 in January 2021 (as of April 22, Food52's YouTube channel had over 463,000 subscribers), according to a spokesperson. Residents have brought in 11 million total views on YouTube and 3 million hours of watch time.
McDowell's show "Bake It Up a Notch" and El-Waylly's show "Off-Script" each average more than 500,000 views per episode, for example. Notably, the two highest-performing episodes of "Bake It Up a Notch" are also the longest, each running for over an hour.
https://digiday.com/?p=411927
This week's Future of TV Briefing looks at what an industry group's conditional certification of three measurement currency contenders signals about the TV ad business's measurement overhaul.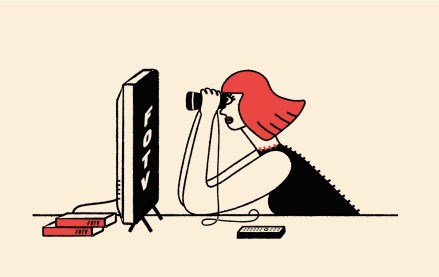 This week's Future of TV Briefing offers an updated list of the key terms that can cause confusion when talking about the TV, streaming and digital video industry.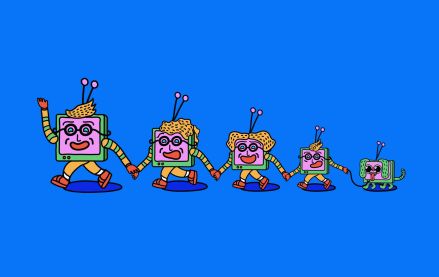 This week's Future of TV Briefing looks at what the Disney-Charter pay-TV distribution deal seems to indicate about the increasingly more-complementary-than-contentious relationship between traditional TV and streaming.