After a rough start, Quibi faces a challenge: How to promote its shows
May 20, 2020 • 9 min read
•
•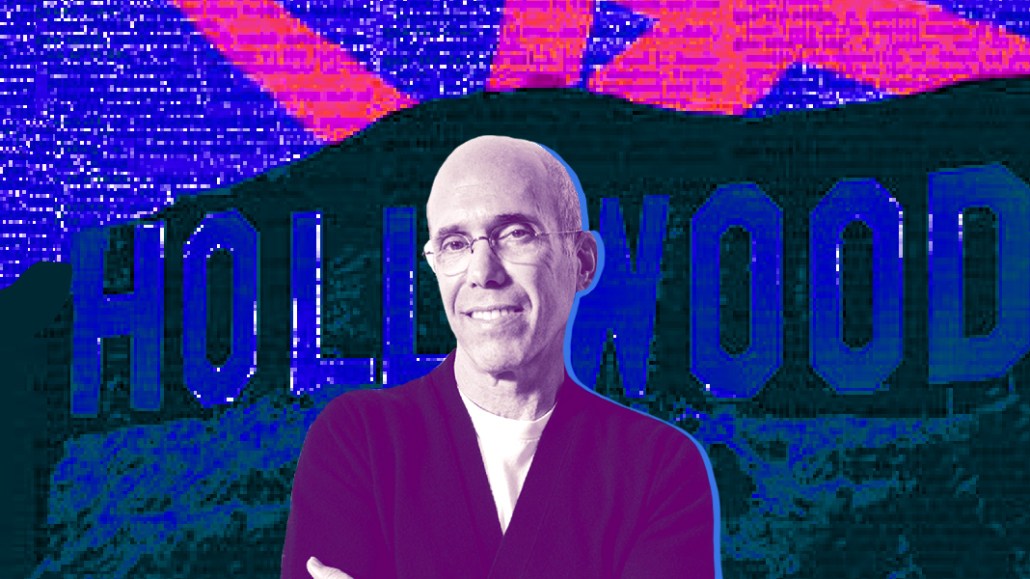 This Future of TV Briefing covers the latest in streaming and TV for Digiday+ members and is distributed over email every Wednesday at 10 a.m. ET. More from the series →
Three days before one of Quibi's shows was slated to premiere, a Quibi executive emailed the company that produced the program to ask if they could help to promote it. "Any promotion would be appreciated," recalled an executive at the company behind the show. "That was basically it."
For a company in the business of getting people to pay to watch shows, Quibi has not done a good job of getting people interested in its shows. While it's too early for Quibi to have a Game of Thrones, the service is going to need to put more promotional muscle at work to get people excited about a new place for streaming video. That's especially true after Quibi's initial slate of shows failed to deliver a breakout hit. With new shows debuting every week, Quibi is in a position where it needs to convince those who may have already made up their minds about the app to give it another try.
Quibi has 1.3 million active users, according to The New York Times. Quibi founder Jeffrey Katzenberg told the Times that the figure fell short of expectations. The user stat is even more troubling considering that Quibi's app has been installed 3.4 million times excluding re-installs and multiple installs by the same account, according to mobile app market intelligence firm Sensor Tower. However, people continue to give Quibi a try. Last week the app — which has offered 90-day free trials since launch — received roughly 288,000 first-time installs, an increase from 262,000 first-time installs the prior week, per Sensor Tower.
Still, for all the talk of tech, Quibi is about programming. And without must watch programming, it will go the way of Go90, which never gained traction with users despite $1.2 billion poured into it by Verizon and big-name programming muscle. After all, name your favorite Go90 show you wish was still around?
Katzenberg can choose to blame the coronavirus crisis for the app's disappointing debut — the quarantine negating Quibi's on-the-go entertainment pitch — but it's not like people are averse to watching videos on their phones while holed up at home. The week of May 4, people spent 66.7 billion minutes streaming mobile videos, an 18% increase compared to the first week of May 2019, according to Nielsen. Quibi's problem is not the pandemic but its promotional strategy. Actually, the problem for Quibi is closer to home: The only buzz its shows have received seems to be the episode of "50 States of Fright" in which the main character weirdly obsesses over her golden arm.
"Their marketing strategy has been disastrous almost from the beginning," said the first executive. "They've done nothing to market their shows."
Leading up to Quibi's April 6 launch, the app's advertising largely concentrated on familiarizing people with Quibi as a noun, with teases of shows like "Chrissy's Court," a "Judge Judy" send-up starring Chrissy Teigen. And once launched, Quibi limited word of mouth by not allowing people to take screenshots of its shows to post to platforms like Twitter or Instagram. Quibi's aim may have been to prevent piracy, but the move had the effect of prohibiting free promotion of its programming.
As one sign of how Quibi has struggled to break into the zeitgeist, Google search queries for "Quibi" have fallen to pre-launch levels, according to Google's trends data.
Quibi seems to recognize its misstep. In late April, it began posting episodes of some shows on YouTube, an established marketing strategy among TV networks. This month it ran ads during ESPN's "The Last Dance" to promote Quibi's documentary series about the Los Angeles Clippers, "Blackballed." And sometime soon it will let people share content from the app to social platforms, according to The New York Times.
The strategy shift may not pan out. Quibi's programming pipeline could be loaded with "Lillyhammer"s and lack a "House of Cards." But so long as Quibi has the money to make — and market — new shows, it has a shot. As much as many people have written off Quibi already, those producing shows for the platform have not.
"If Quibi wanted to buy stuff from us, we would prioritize it," said a second executive at a company that has produced shows for Quibi.
It's not only that Quibi is paying tens to hundreds of thousands of dollars per minute of programming, though that absolutely helps. Producers like making shows for Quibi. They liken it to working with Netflix, not Go90, with Quibi executives hailing from the traditional entertainment industry and bringing with them the same high standards and willingness to ensure a program's success. After all, it was a content executive from Quibi that had sent the email asking the first executive's company for help to promote the show. Maybe next time it will be someone from the marketing department.
Confessional
"At least 50% to 60% of whatever dollars were able to be optioned were optioned off."

— Agency executive on TV upfront advertisers taking options to cancel Q3 spending commitments
Stay tuned: TV ad sellers want flexibility too
TV ad buyers won't be the only ones at the upfront negotiating table looking for flexibility. TV networks will also be pushing for some pliability.
The live sports hiatus and physical production shutdown have cast a shadow over the programming lineups that TV networks pitch during the upfronts. This has contributed to advertisers' wariness of making long-term deals and desire for more favorable cancelation options. However, networks have their own concerns.
"We're going to need flexibility from their part depending on how production rolls out and sports rolls out," said Jo Ann Ross, president and chief advertising revenue officer for domestic advertising sales at ViacomCBS.
In particular, networks are looking for advertisers and agencies to be willing to adapt if the shows and sports they sell in the upfront are not able to air as planned, such as if a new series cannot begin production in time to premiere this year or the NFL season is postponed. Networks have some contingency plans in place, such as spreading out show schedules and acquiring programming to fill any gaps. But, the programming is not always the point for advertisers.
Swapping live sports for, well, anything else is not an equal exchange, which is why many TV sports advertisers have delayed their deals until play resumes. But the networks recognize that advertisers do not buy ads against some shows because of the content but because they believe a program will help them to push product. So, TV ad sellers want advertisers and agencies to work with the networks during the upfront to come up with contingency plans that take into account an advertisers' underlying business objectives. That way the two sides can find alternative inventory that will fulfill the advertiser's goals and the network's commitment.
"It has to work both ways," Ross said.
Numbers don't lie
-33%: Expected decline in advertisers' TV upfront spending commitments this year, according to an advertiser survey conducted by Advertiser Perceptions.
45%: Increase in live-streaming viewership between March and April, according to live-streaming tech providers StreamElements and Arsenal.gg.
261,000: Number of subscribers that streaming-pay TV services, such as Sling TV and YouTube TV, lost in the first quarter of 2020, according to media research firm Kagan.
Cheatsheet: TikTok's new CEO
The Walt Disney Company's streaming czar Kevin Mayer is taking the top post at TikTok.
What happened:
After overseeing the launch of Disney+ and Disney's integration of Hulu, Mayer is leaving to become CEO of TikTok and COO of the popular mobile app's parent company Bytedance.
Mayer had been considered a frontrunner to succeed Bob Iger as Disney's CEO. But in February, that post went to Bob Chapek, who had run the division overseeing the company's parks and resorts.
Succeeding Mayer at Disney is Rebecca Campbell. A 23-year Disney vet, Campbell most recently served as president of Disneyland but has spent most of her career at the company on the media side, including overseeing operations in Europe, Middle East and Africa and running Disney's local TV stations.
What it means:
Mayer's move to TikTok portends more big moves ahead of the mobile app.
Considering Mayer's involvement in Disney's acquisitions of 21st Century Fox, Lucasfilm, Pixar, Marvel and BAMTech, expect him to look for similar opportunities to grow TikTok's business through acquisitions (imagine if Quibi were to become TikTok's version of Snapchat's Discover platform).
TikTok has been building up its relationships with media companies and advertisers over the past two years, but it is still largely considered an emerging platform.
Mayer's reputation as one of the most powerful executives in the media industry should help TikTok to gain more credibility among media companies and advertisers.
What we've covered
The TV upfronts will never be the same again:
Advertisers are looking for flexibility, which contrasts with upfront deals' long-term commitments.
Some industry executives think the coronavirus crisis will break the upfront.
Read more about the TV upfronts here.
How advertisers are using TikTok during the recession:
Procter & Gamble, Kellogg's, Converse and Crocs are using the app to entertain people during lockdown.
TikTok's ad prices are lower than other platforms, but so are its click-through rates.
Read more about TikTok here.
With live sports on hold, Adidas turns to video games:
Adidas is recreating canceled sporting events, like soccer's European Championship, within video games.
Adidas is negotiating with TV networks to air the final match.
Read more about Adidas here.
What we're reading
Corona bump for free streamers:
Free, ad-supported streaming services Pluto TV, Tubi and Vudu have received a surge in downloads and sign-ups since March, according to Bloomberg. The increases are to be expected with people holed up at home and tightening their budgets. The questions will be whether these new viewers hang around and what the streamers do to keep them tuning in.
Comedy Central gets crunched:
Comedy Central appears to be pivoting away from expensive scripted original shows. ViacomCBS has laid off the majority of Comedy Central's talent and development team and is loading up on cheaper unscripted shows, movies and animated programs, according to The New York Times. The shift seems like the latest sign of how cable TV networks' businesses are being squeezed as cord cutting accelerates.
Apple TV+ builds its library:
Apple is licensing old TV shows and movies for its Apple TV+ streaming service, according to Bloomberg. Unlike Disney+, Apple TV+ launched without a large programming library. It relied on its original programming like "The Morning Show" and "Dickinson" to get people interested enough to pay $5 a month to watch. But it lacked a library to keep people watching and paying.
https://digiday.com/?p=367566
This week's Future of TV Briefing looks at what an industry group's conditional certification of three measurement currency contenders signals about the TV ad business's measurement overhaul.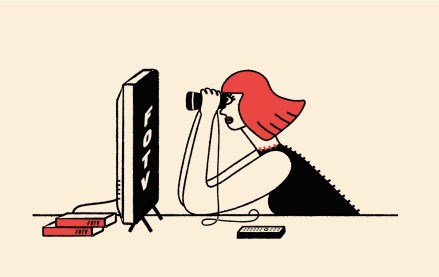 This week's Future of TV Briefing offers an updated list of the key terms that can cause confusion when talking about the TV, streaming and digital video industry.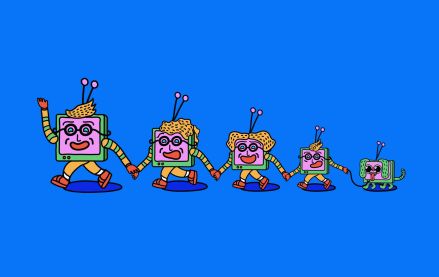 This week's Future of TV Briefing looks at what the Disney-Charter pay-TV distribution deal seems to indicate about the increasingly more-complementary-than-contentious relationship between traditional TV and streaming.