'Never had a chance': Inside Verizon's $1 billion bad bet on Go90
July 2, 2018 • 7 min read
•
•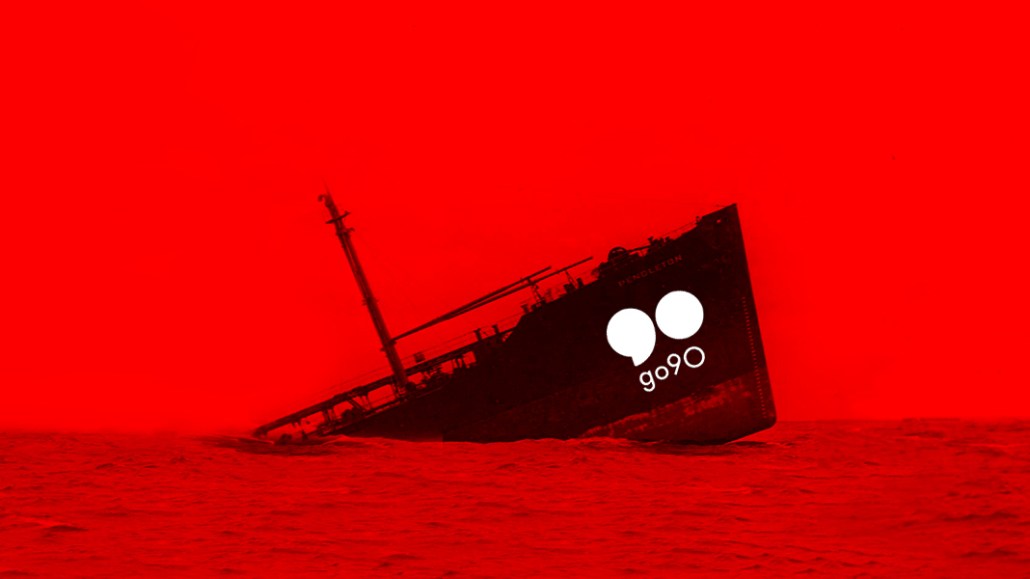 As far as launch parties go, Verizon's September 2015 event for Go90 had it all: a Kanye West concert, a live performance of Funny or Die's "Between Two Ferns" with Zach Galifianakis, celebrities ranging from John Legend to Shaun White — and a legitimate sense of optimism that Verizon's ambitious new mobile video play could be the next big thing in digital entertainment.
The phone company wanted to be a media company, and it was willing to bet big bucks to make it happen. With younger video viewers increasingly flocking to YouTube and social platforms instead of linear TV, the time was ripe for a new video platform competitor, especially one that could offer great content from the digital video creators and media companies that young people were already spending time with on their mobile screens.
Less than three years later, that vision is dead, as Go90 follows ambitious upstarts like Vessel, Comcast's Watchable and Samsung's Milk Video as high profile video streaming busts. Verizon last week officially threw in the towel on Go90, telling partners it would shutter the service on July 31, closing the books on an expensive lesson that all the distribution might in the world (and a giant checkbook) doesn't matter much if you're not solving a real audience need.
"Go90 never really had a chance," said Peter Csathy, founder of media advisory firm Creatv Media. "The industry never really understood its strategy. But, they happily took their money, with most reporting that Go90 overpaid for their content."
A big bet on the future of mobile video
Verizon's digital video ambitions ramped up when it acquired Intel Media, a division of the chipmaker that was trying build a web-based streaming TV service called OnCue. The trouble was — as Verizon itself later learned — Intel Media was struggling to secure the programming deals that it would need to launch a pay-TV bundle.
Pretty soon after the Intel Media acquisition, Verizon eyed a new opportunity: young people were not watching as much linear TV as they used to; instead, they were spending more time on YouTube and social platforms, watching all sorts of videos and shows made by emerging digital media companies and video stars. At the same time, these video makers were struggling to build sustainable businesses, as monetization opportunities back in 2014 and 2015 were largely limited to YouTube pre-roll revenue sharing, branded content and sponsorships.
For many digital video makers, Verizon came in as a savior. After witnessing failures such as Vessel and Samsung's Milk Video, here was a giant phone company with a seemingly endless supply of cash that was willing to bet on digital video. And Verizon wasn't shy about splashing around cash to creators for programming. According to two sources close to Go90, by the end, Verizon had spent roughly $1.2 billion, which includes the money it used to buy OnCue and Vessel. A source close to Verizon said Go90 costs were less than $300 million, but didn't provide additional details.
Go90 was also cash cow for some video companies. According to multiple sources familiar with the deals, both AwesomenessTV and Complex Networks signed multi-year "output" deals that paid each company tens of millions of dollars per year to make programming for Go90. (Verizon has an ownership stake in both companies.)
Mobile was the future, but everything else was unclear
Verizon's pitch, according to multiple sources who took Go90 money, was that mobile video was the future and the company would bet big to establish a beachhead as consumer viewing habits continued to drift toward smaller screens. Plus, Go90 would be a premium environment, unlike YouTube, which would mean greater ad rates. Go90 also licensed TV episodes and talked a big game about its collection of live sports and music.
In a previous interview, Brian Angiolet, Verizon's svp of consumer product portfolio at the time, and the man in charge of Go90 since the beginning, told Digiday: "What we've been able to do is put up an offering that a lot of people can spend a lot of time with. They can find a premium level of content from [the sources] they visit across the web, TV and live."
Multiple Go90 production partners describe a scenario where Verizon executives were so consumed early on with the idea of providing a large quantity of high-quality content, that they never showed any focus. There was no indication that Verizon actually knew the audience that they were trying to reach. Meanwhile, YouTube and social platforms such as Instagram and Snapchat continued to draw in younger users with formats and products that made sense for mobile screens.
"They thought people were going to come [to Go90] because they want to turn their phones and spend time watching a ton of videos," said one longtime Go90 production partner. "But you haven't asked if people actually want that. Where's the market research that says this is worth spending hundreds of millions of dollars or a billion dollars — all on an experiment. It felt like no one ever did any research. It felt like they were creating a solution for a problem that doesn't exist."
Step three: profit — but not quite
A year after Go90's launch, content partners were complaining about video view counts in the "thousands," and jokingly calling the platform "slow 90."
Angiolet, now Verizon's svp and chief content officer, remained in charge of Go90. However, underneath him there has been a revolving door of execs as Verizon has made multiple attempts at making Go90 work. A year into the venture, longtime NBCUniversal exec Chip Canter was brought in to right the ship. Canter hired Ivana Kirkbride, previously of YouTube and Vessel, as chief content officer for Go90.
However the new strategy, which Go90 called a "content sundae" approach, felt similar to the old one: original shows across a variety of genres and formats, live sports and licensed content. "What is Go90?" continued to be a questioned asked by many production partners.
There was some optimism among Go90 partners as the new executive team, which also included former Maker Studios and Yahoo exec Erin McPherson and Blip executive Steve Woolf, had a background in digital video entertainment. Perhaps, Verizon finally had the team in place to tackle mobile video in a smart way. The company had even hired legal counsel from YouTube and other entertainment circles that knew how to negotiate content deals, which meant Go90 began to ask for more favorable terms such as longer exclusive license periods than it had before, sources said.
But part of Canter's job was also to "claw back" some of the money that was still going to Go90 production partners, multiple sources said. It had seemed that Verizon was getting pretty close to writing the whole thing off.
Taking the Oath
Earlier this year, Go90 was brought underneath the stewardship of Oath, the publishing and technology company that formed as part of the AOL-Yahoo merger. At a Recode event, Oath CEO Tim Armstrong was asked about Go90's future, and said he was unsure how long the brand would remain.
Prior to Armstrong's comments, Go90 had already halted new spending as the executives awaited their fate following the Oath merger. In and around Armstrong's comments, there was speculation that Go90 would become a potential studio — under the Go90 name or a different name — developing projects for Oath properties instead of its own platform.
That seems to be the direction that Verizon and Oath are moving in. A source close to Verizon said that Oath is committed to live sports and original video across the sports, news, finance and entertainment categories. And some Go90 executives are being given the option to move to other areas of the company as Verizon preps to shut Go90 down by July 31st.
But even as Verizon and Oath remain committed to video, it's still unclear what sort of long-term impact Go90 will have on the companies.
Digital video makers, meanwhile, hope for another big buyer to come along — maybe Jeffrey Katzenberg and NewTV can finally crack mobile and short-form video. Maybe.
"There is consumer demand for digital content that tends to be short-form," said another Go90 production partner. "Go90 didn't figure it out, Vessel didn't figure it out, but I think there is room for another video service. It just needs to come from people who have real insight into consumer behavior, versus people who just want more ad revenue."
Get more exclusive coverage and analysis around the future of video, TV and entertainment by subscribing to the weekly video briefing email.
https://digiday.com/?p=293725
This week's Future of TV Briefing looks at how this year's upfront and recent announcements from AMC Networks and Paramount indicate the progression of programmatic in the TV and streaming ad market.
This week's Future of TV Briefing looks at how major streaming service owners' subscription business fared in the third quarter of 2023.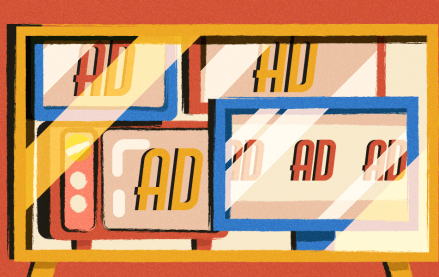 This week's Future of TV Briefing looks at what TV and streaming companies' latest quarterly earnings reports indicate about the state of the TV advertising market.