After two years of hype, Quibi's debut doesn't remake TV for the phone
April 7, 2020 • 4 min read
•
•
More than two years in the making, Jeffrey Katzenberg's mobile video service finally debuted on April 6. However, despite its website billing the app as offering "movie-quality shows designed for your phone," Quibi's initial programming slate does not demonstrate why the service was made exclusively for the small screen.
Quibi's debut lineup of shows largely match what might be pictured as premium short-form video programming. They feature mainstream celebrities like Chrissy Teigen, Sophie Turner and Chance the Rapper. The well-lit, multi-camera productions more closely resemble the quality of traditional TV shows and films than web videos. They are short, with episodes running under 10 minutes long. And they can be viewed horizontally or vertically and at fullscreen in either orientation. However, after sampling several of the 50 shows that Quibi premiered at launch, it's unclear why none of them can be watched on a TV screen.
Quibi had originally planned to roll out connected TV apps, but its strategy shifted last year to being a mobile-only service, Digiday previously reported. Coinciding with that strategy shift, Quibi developed a technology called "Turnstyle" for people to switch between watching a show horizontally or vertically. That feature seems to be a primary reason why Quibi has eschewed the TV.
"It's not designed for TV," said Katzenberg in an interview with Deadline published on March 27. "It's unique on the phone. Our technology that has been created and patented for this makes watching it on the phone beautiful. It's special. I can't stand my TV on its side."
Katzenberg may not be able to turn his TV on its side. But why would he need to in order to fully appreciate Quibi's programming?
Based on the initial sampling, Turnstyle does not yet appear to be all that important to the viewing experience. Eventually there may be shows that ask people to rotate their phones to see otherwise out-of-view aspects of certain scenes or that reward repeat viewing from the opposite perspective. But for now, the feature seems to offer little more than to provide people the option to view Quibi's shows however they prefer to hold their phone.
The debut slate of shows seem to primarily use Turnstyle to provide audiences a wider perspective when viewed horizontally and to zoom in when viewed vertically. That gives the sense that these programs were produced primarily with horizontal viewing in mind. Many of the vertically framed scenes feel like higher resolution versions of the cropped clips that initially comprised TV networks' Snapchat Discover channels. As a result, at this point Quibi's Turnstyle feature does not feel all that different from the dynamic video player YouTube announced in 2017 that automatically adapts a video's size based on the screen's orientation.
To be fair, Quibi plans to release more than 175 original shows this year, and some of them may make fuller use of Turnstyle. And since Quibi is offering 90-day free trials for its service, people may continue to try out the app until those movie-quality shows truly designed for the phone premiere. Additionally, the seemingly minimal exploitation of Turnstyle does not appear to have had much impact on the app's initial reception.
Quibi ranked fourth among the free iPhone apps that received the most downloads on April 6, as of midday ET, according to mobile app store analytics firm Sensor Tower. Another app analytics firm, App Annie, also said that Quibi was the fourth-most popular free iPhone app in the U.S. by downloads through 2 p.m. ET on April 6.
The app was designed to be people's streaming service of choice for when they are away from home, but that positioning has been nullified with so many people quarantined at home. For the time being, Quibi is competing not only with mobile-only entertainment like Instagram, TikTok and Snapchat but also with the likes of Netflix, Disney+ and YouTube. 
Instead of carving out a niche for itself at the outset by offering audiences a viewing experience they may have not encountered before, Quibi's initial programming slate seems to sit somewhere in the middle: shows that can compete on quality with much of what's available for people to watch but that are only available for them to watch on their phones.
https://digiday.com/?p=363591
This week's Future of TV Briefing looks at how this year's upfront and recent announcements from AMC Networks and Paramount indicate the progression of programmatic in the TV and streaming ad market.
This week's Future of TV Briefing looks at how major streaming service owners' subscription business fared in the third quarter of 2023.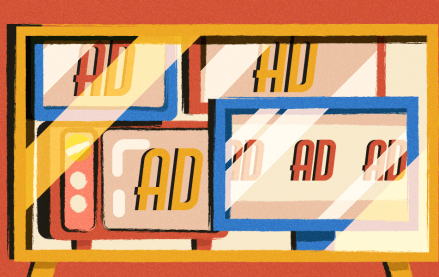 This week's Future of TV Briefing looks at what TV and streaming companies' latest quarterly earnings reports indicate about the state of the TV advertising market.