The rise of streaming is sapping cable TV programming
January 13, 2020 • 5 min read
•
•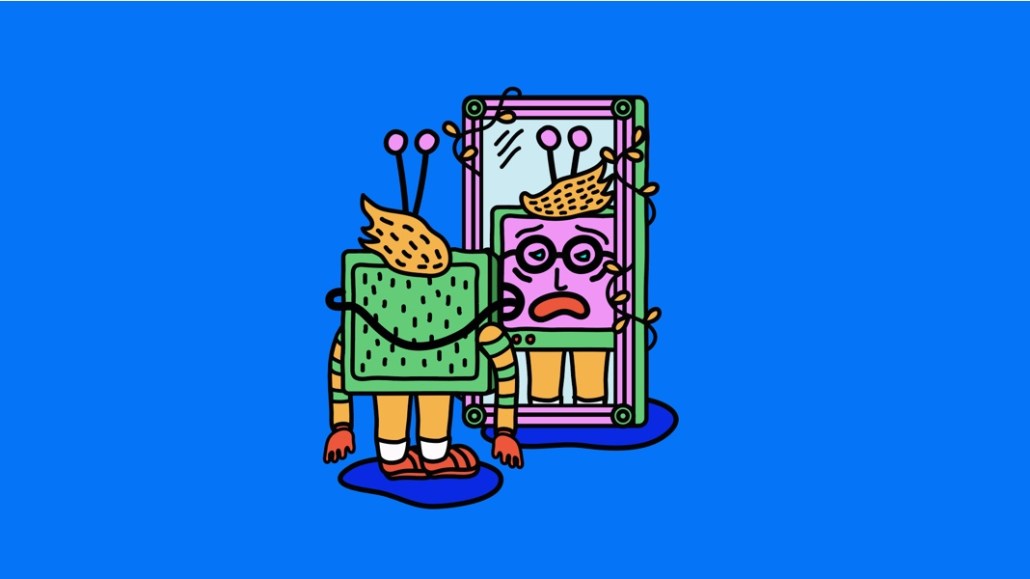 Image credit: Ivy Liu
Cable TV networks are contending with an existential crisis. Not only are their linear TV audiences eroding, but so is the market for programming they can acquire to keep the viewers they have and attract new ones.
Right now, cable TV networks find themselves at the mercy of a market that is consolidating and coalescing around streaming. Media conglomerates like the Walt Disney Company, WarnerMedia and ViacomCBS are withholding their studios' programming for their streaming services.
"It's been a little bit of a roller coaster with the emergence of all these huge mega-platforms owned by big media companies. They're pulling back content for their own platforms," said an executive at one cable TV network.
Cable TV networks that are not owned by the major media companies and that had relied on shows from the conglomerates to populate their channels find themselves scrambling.
"We can't acquire programming that would perform on the network like we did previously," said an executive at another cable TV network.
A dried-up programming acquisition market compounds the challenges already facing the cable TV networks that are not part of the major conglomerates. The decline of linear viewership for general-interest cable TV networks has hurt their pitch to advertisers searching for large audiences, especially as streaming companies like Hulu are able to make a similar pitch while offering more refined targeting options. The audience declines also negatively affect cable TV networks involved in carriage negotiations with pay-TV providers. While the networks angle for fee increases, the providers are becoming more willing to drop channels, as Comcast did with Fuse at the end of 2018.
These factors combined "are making it much more difficult [for cable TV networks] to try to grow or even maintain" their audience, said Deana Myers, research director at S&P Global Market Intelligence.
Even cable networks that are part of major media companies are feeling the squeeze.
"We hit a ceiling," said FX Networks CEO John Landgraf  Jan. 9 at the Television Critics Association's winter press tour in Los Angeles, according to Variety. FX Networks has the benefit of now being owned by Disney, which also owns Hulu, and the network will rely on the streaming service to grow after FX makes Hulu its streaming home in March.
For cable TV networks that are not owned by media monoliths, the programming void is "one of the more important" challenges they face, Myers said. To fill the programming void, these networks are working to load up on original programming. But the economic challenges they face can make it hard for them to recoup the money required to pay for that programming.
The cable TV networks are looking to rein in costs by turning to newer sources for shows, like media companies with experience producing shows for digital platforms like YouTube and Hulu. These programming pacts are typically less costly than deals with traditional TV producers, according to TV network execs.
"Good content is good content," said an exec at a cable TV network that has acquired programming from digital media companies. "At first it was tough. The results weren't quite what we were hoping for, but [viewership] grew over time. It's a matter of taking their digital original programming and figuring out how to format it into 22-minute episodes."
In other cases, the cable TV networks are trying to develop original shows that are designed as much for their linear channels as for streaming platforms. "We have to extend it in ways that go beyond what we've done on the linear network and make us more relevant in these [streaming] environments," said the first network executive.
But the challenge in developing shows for streaming is ensuring that they pay off. "Good premium programming costs a lot of money, and right now [ad-supported streaming] does not pay for that," said the second network executive.
Some cable TV networks have found success in starting subscription-based streaming services. (AMC Networks, for example, has horror-centric streaming service Shudder.) But they have largely needed to concentrate those services on particular genres in order to attract specific audiences of people willing to pay for programming that's hard to come by elsewhere. Other cable networks are devising strategies on how they might pivot from operating solely as a general-interest cable TV networks to one that also launches genre-specific, subscription-based streaming services.
These networks that are struggling to acquire programming for their own properties are also exploring how to potentially become programming providers to others — whether for similarly situated companies that are having difficulty with developing their own original programming or for the major streaming services on a quest to bulk up their libraries.
The rough conditions facing these cable TV networks could lead to further consolidation, and that consolidation could involve cable TV networks combining with digital media companies.
"The consolidation is not done," Myers said. "We're going to see more [consolidation] with both the smaller independent cable network groups and then also on the digital side."
Speaking at a Jan. 8 investor conference, Discovery CEO David Zaslav acknowledged the potential business prospect of licensing some of its library programming to bigger media companies. But then he appeared to raise the possibility that the cable TV conglomerate may be better off selling itself instead of selling its shows.
"If we are going to go with someone else, they really need to buy us," Zaslav said, according to The Hollywood Reporter. "Because if we gave our content to somebody else to fill out one of the other big players, then we would be giving away really the future of our company."
While the cable TV networks figure out the futures of their businesses, they are perhaps arrive at the same sobering conclusion. "The idea of a general lifestyle cable network doesn't really work," said the second network executive.
https://digiday.com/?p=356411
This week's Future of TV Briefing looks at how the streaming ad market's programmatic guaranteed vs. private marketplace debate is reaching a compromise.
This week's Future of TV Briefing looks at how this year's upfront and recent announcements from AMC Networks and Paramount indicate the progression of programmatic in the TV and streaming ad market.
This week's Future of TV Briefing looks at how major streaming service owners' subscription business fared in the third quarter of 2023.