Portugal's top publishers band together to get users to register and pool data
May 10, 2018 • 3 min read
Portugal's publisher alliance, delayed nearly a year, finally got off the ground in March, with six of the country's top media companies.
Dubbed project Nonio, media companies Impresa, Global Media, Cofina, Media Capital, Publico and Renascença started requesting users to register their details to access their sites in March. Since then, Nonio has registered 500,000 people, amounting to 150,000 daily users. The goal is to reach 1 million daily users by August, at which point registration will be mandatory. Based on the conversion rate of 2 percent, publishers in the alliance say it's on track to meet this target. Eventually, Nonio expects to have 4.5 million registered users, a sizable chunk of Portugal's internet population of 6.5 million, according to Nonio publishers.
Getting people to pay for content in Portugal is tough, with just 4 percent of the population having an ongoing online news subscription, according to Reuters Institute Digital News Report. That compares to 15 percent in Norway.
With advertising as the main business model, publishers need to focus on their first-party data — and finding ways to grow it. By pooling audience data, Nonio plans to draw more ad dollars away from Facebook and Google, which account for two-thirds of the digital ad spending in Portugal.
Nonio had a slow start. The rollout was significantly delayed, which João Paulo Luz, digital director at Impresa, blamed on the tech hurdles of getting a single sign-on for six companies, 75 apps and sites. "It's very tricky from a tech perspective," he said.
Getting six different technical teams to follow the same set of processes takes time: Some of the publishers use customer management platform Gigya as their single sign-on platform, while others that don't want to hand over responsibility to a third party have developed their own tech layer, requiring additional time and resources.
Luz is realistic that getting people to enter their details is a barrier. Simple messages asking to register now in order to personalize content and because it will become mandatory later had high conversion rates, said Luz. With the General Data Protection Regulation taking effect May 25, timing is in Nonio's favor. "Everyone is discussing how different players are collecting data," he said. The prospect of a new e-Privacy Regulation has also spurred publishers in Germany and France to explore getting audiences to log in to universal platforms.
Making sure the user experience is as smooth as possible is a key concern. Those who choose to sign in through their own social profiles only have to work through three steps, and Nonio collects age and gender data. If users register with the publisher, it takes around five steps. Some of the publishers are seeing less than 20 percent of users register through social logins, while others are seeing more than 40 percent, according to Luz.
Publishers with different and competing business models are often a sticking point in an alliance's progress. For Nonio, four of the media companies have subscription products. Users who already pay for access won't have to register.
Nonio hasn't yet run an ad campaign using this data. To start, Nonio will segment audience data by age and gender only to keep the ad-fill rate high, and not to deter advertisers with higher unit prices for more granular targeting. Another upside for the industry is Nonio has created a set of standard formats, but publishers will use their own commercial teams to sell and decide their own prices.
"Everyone is scared of the future," Luz said. "The only way to exist is to be stronger, and if we are together, we are stronger."
https://digiday.com/?p=287136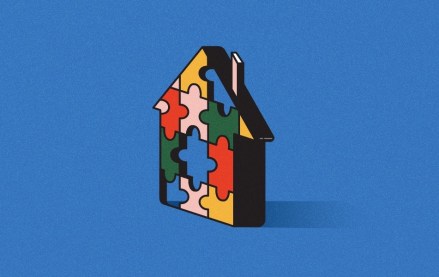 September 22, 2023 • 4 min read
Apartment Therapy's president Riva Syrop took the stage at the Digiday Publishing Summit to discuss the convergence of commerce and sponsorship revenue within its Small/Cool event.
September 22, 2023 • 4 min read
Media execs took stage at the Digiday Publishing Summit to discuss the growing importance of ROI in ad campaigns this year.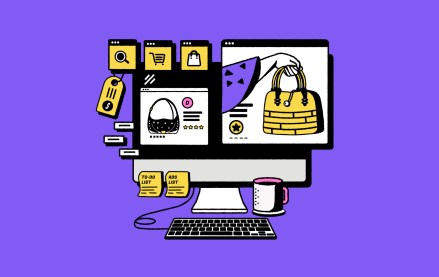 September 22, 2023 • 4 min read
CEO Satya Nadella said AI assistants will be as ubiquitous as PCs and will help users navigate across apps, operating systems and devices.