Can Wall Street's ad tech love affair last?
November 16, 2021 • 5 min read
•
•
In an echo of the early-to-mid 2010s, 2021 saw an abundance of public ad tech listings, in part fueled by special purpose acquisition companies.
According to an index from investment bank LUMA Partners, there are now 23 publicly-listed ad tech companies with much of them disclosing their quarterly earnings in recent weeks.
However, as stocks list on the New York Stock Exchange and Nasdaq, there are also mounting public concerns around privacy that lurk beneath the surface.
Major platform providers Apple and Google are turning off the data hose that helped ad tech prosper in its nascent days as a response to laws such as General Data Protection Regulations and California Consumer Privacy Act.
As a result, some question if the ongoing boom period is sustainable. After all, the rise of publicly traded ad tech in the 2010s was soon followed by a sharp decline, even before stringent privacy laws arose across the globe.
Near term, Q3 revenues were up across the board. On November 8, the poster child of this cohort, The Trade Desk, achieved a market capitalization comfortably north of $40 billion after reporting revenues of $301 million for the period.
Connected TV has been core to this cohort's narrative with many using their publicly raised funds to purchase companies to buttress their claims of playing a key role in the burgeoning sector.
For instance, DoubleVerify used its third-quarter disclosure to trumpet its $150 million Openslate purchase, a company it claimed will bolster its brand safety capabilities on CTV. Similarly, a month after its July debut on the Nasdaq, DoubleVerify-competitor Integral Ad Science paid $220 million for Publica, an ad server in the CTV space.
Elgin Thompson, managing director of technology investments at JMP Securities said the success of The Trade Desk and Magnite's narratives — the latter purchased SpotX for $1 billion to shore up its CTV credentials — were crucial to ad tech's rapprochement with public investors.
"The Trade Desk has shown that you can look at Google and [its competing DSP] DV 360, take market share, and survive," Thompson said. "That from a signaling effect was really important."
Jason Kreyer, senior research analyst at Craig-Hallum Capital Group, said ad tech wants to associate itself with CTV as the shift from linear represents a "generational shift" in the media industry.
Although, he advised caution over taking the claims of CTV-driven growth at face value, advising investors to pay attention to minutia such as take rates (the percentage of each dollar such companies keep after it flows through their platforms) when evaluating stocks.
"In a world that lacks standard CTV definitions (small screen vs. large screen) and references revenue and ad spend interchangeably, understanding these nuances is important," he said. "The difference between gross and net revenue is important and understanding the trajectory of take rates can help determine where certain organizations fit in the competitive landscape and can help to frame an investment decision."
Of course, the sword of Damocles that hangs over the digital media sector is the rollback of traditional identifiers — mobile identifiers in the app space and third-party cookies on the web — the industry has used to match advertisers and audiences.
Questions over the impact of Apple's ongoing privacy clampdown plus provisions to offset Google Chrome's planned sunsetting of third-party cookies were frequently put to ad tech execs in the latest rounds of earnings calls.
For now, public ad tech stocks are weathering this storm. But crucial to offsetting the 2023 cookie shutdown will be widespread adoption of Unified ID 2, an email-based identifier that was pioneered by The Trade Desk and is now the ward of Prebid.
Matt Prohaska, CEO of Prohaska Consulting, described identity as the most important issue the sector faces, given its importance in helping marketers measure the performance of their ads and justify their continued investment in the space. Hence resolution of this challenge is critical to ad tech valuations.
Although, he pointed out that many are using this juncture to expand their offerings to include contextual targeting and more granular measurement — a development IAS CEO Lisa Utzschneider was keen to telegraph on her November 10 earnings call.
"You have plenty of contextual players that are on the offense, and deservedly so," he said. "Historically, you had some companies that just myopically cookie-bombed and only do retargeting [in an attempt to game attribution], and now you have a lot of them are waking up and realizing they need to have more contextual."
Dan Salmon, managing director internet and media equity research, BMO Capital Markets, claimed the total addressable market for ad tech is approximately $30 billion and forecast that it will rise to $45 billion by 2025.
He told Digiday that amid the privacy clampdowns of Apple and Google it is crucial for ad tech companies to develop partnerships with companies that have first-party data relationships with consumers, such as publishers, if they are to continue competing for such budgets.
"[If successful] I believe that there will always be room for middlemen in advertising," he added. "The fragmentation of the space is giving opportunities to expand their business."
For Terence Kawaja, CEO of LUMA Partners, the second- and third-quarter results of the current cohort of public ad tech companies have been positive with their current valuations consistent with his expectations.
"While there are exceptions, in general, they have all been pretty positive," he said. "While there may have been supply chain issues impacting some, that's just temporary. In general, these companies have met [revenue expectations] and are guiding up, so it's a market that we describe as having breadth and depth."
Every source consulted in the research of this article told Digiday that more ad tech IPOs are on the way in the coming quarter with AdTheorent and Innovid, a pairing that announced their decisions to de-SPAC in Q3 this year, expected to debut on the public markets, separately, in the coming weeks.
BMO Capital Markets' Salmon noted that transparency will be key for such players to maintain marketers' trust, further their current success on Wall Street and ultimately avoid the decline of their predecessors.
"Investors have much more sophisticated frameworks when it comes to assessing them [compared to 10 years ago], and there's a much higher premium on transparency of business models," he concluded.
https://digiday.com/?p=431894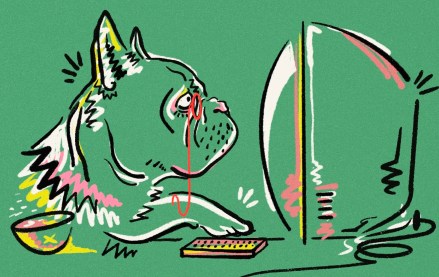 October 2, 2023 • 7 min read
•
•
When it comes to agencies, both of Meta's older sibling social media platforms may be past their primes.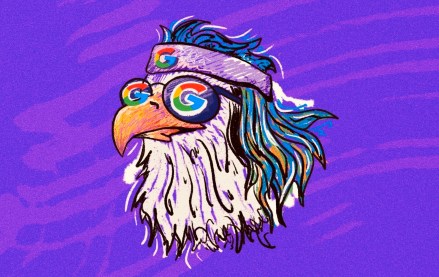 October 2, 2023 • 3 min read
•
•
The legal battle sees Apple and Google et al attempt to conceal their inner workings, developments that mirror the experience of their media customers.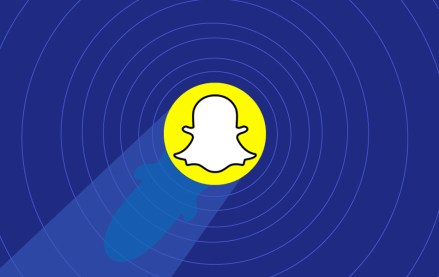 September 29, 2023 • 3 min read
•
•
"We are not diminishing the importance of AR," he said. "In fact, we are strategically reallocating resources to strengthen our endeavors in AR advertising and to elevate the fundamental AR experiences provided to Snapchat users."