With video ad marketplace Community, AT&T's Xandr expands inventory
May 15, 2019 • 6 min read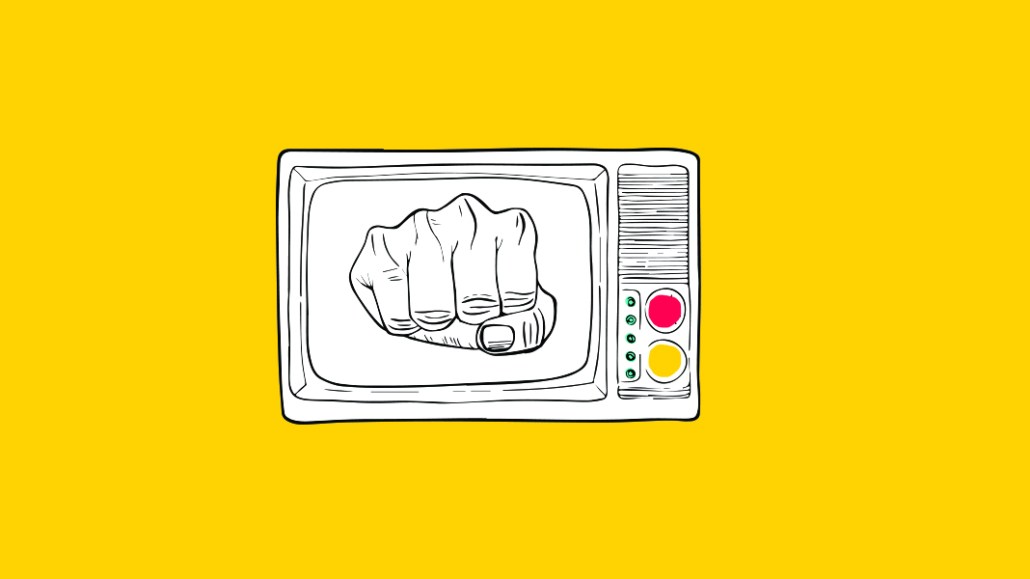 With its acquisitions of WarnerMedia and AppNexus last year, AT&T has taken aim at advertisers' converging TV and digital video budgets. However, since the deals closed, the ad buyers charged with spending those dollars have had one question for AT&T: Will it offer enough inventory to compete against Google, Amazon, Roku, Hulu and all the other companies in contention? Now, the telecom giant has some answers.
On May 14, AT&T's advertising arm Xandr unveiled a video ad marketplace called Community to sell ads on WarnerMedia's and several other publishers' connected TV apps, sites and mobile apps. Additionally, the company is expanding the scope of its addressable TV sales by incorporating DirecTV's video-on-demand inventory into its addressable TV package as well as by including Community's digital video inventory to extend those targeted TV ads online.
In short, Xandr is looking to offer advertisers a one-stop shop for targeted TV and video ads. But it's not the only one attempting this. On the TV side, Comcast continues to try to bridge the gap between TV and digital video, as is addressable TV ad seller NCC Media (of which Comcast is a part owner). And TV networks including Fox, Comcast-owned NBCUniversal and Viacom are building their own TV-and-digital ad marketplace through industry consortium OpenAP, of which AT&T-owned Turner had been a member until last month. Then in the digital realm, companies including Google, Amazon, Roku and Samsung sell video ads across their own networks of publishers.
Xandr has the advantage of AT&T's customer data to set it apart from others selling targeted ads on TV and online. Xandr has already used AT&T's data to create 30 custom audience segments for advertisers to target audiences on Turner's digital properties. Now it will use those audience segments to target viewers across Community and is in the process of building hundreds more. Additionally, AT&T is able to map all of the devices in a given household in order to target the members of that household with ads running across those various devices. "AT&T's data is really interesting, valuable and differentiating. What you buy (Amazon) and where you go (AT&T) are some of the best signals, and we look forward to leveraging them across Xandr's inventory," Barry Lowenthal, CEO of The Media Kitchen, said in an email.
However, being able to target specific audience segments using AT&T's data is only as good as the ability to reach those audiences at scale, which is why ad buyers have been waiting to hear more details regarding the inventory Xandr can offer.
Community will include inventory from WarnerMedia properties, including Turner's and Otter Media's portfolios of sites and apps, as well as AT&T's streaming TV services DirecTV Now and AT&T WatchTV. Additionally, Vice, Hearst Magazines, Newsy, Philo, Tubi and Xumo will make their inventory available through Community. According to Xandr's announcement of Community, the marketplace's various inventory sources combine to reach more than 150 million people each month.
While Xandr has reportedly run into issues convincing some TV networks to sell their inventory through AT&T's advertising arm, the company appears to have been able to persuade Viacom and A&E Networks to join an AT&T-run ad marketplace, according to comments made on May 14 by AT&T CEO Randall Stephenson. In a keynote at J.P. Morgan's Global Technology, Media and Communications Conference that was streamed online, Stephenson referred to an unnamed marketplace that AT&T is building and said that "Viacom is bringing some inventory and A&E." A Xandr spokesperson declined to comment beyond the information included in the company's announcement of Community, which did not mention Viacom or A&E Networks among the inventory sources. A person familiar with the matter said that Viacom sells some display inventory through AppNexus but is not selling its video inventory through Community. A Viacom spokesperson declined to comment.
Viacom has been expected to allow Xandr to sell some of its inventory following the company's renewed agreement with AT&T to carry Viacom's TV networks on AT&T's pay-TV services, including DirecTV. According to The Wall Street Journal, AT&T had lobbied for Viacom to buy Xandr's ad products and sales services, which likely includes the new video ad marketplace. Meanwhile, A&E Networks has prided itself on making its digital inventory widely available through programmatic marketplaces.
Whether Community has enough inventory to satisfy ad buyers' supply demands remains an open question. One agency exec said they will need to test Community before being able to judge the sufficiency of its inventory and pointed out that they won't need to judge Community on its own. Since Xandr is adding Community as well as DirecTV's on-demand inventory to its addressable TV ad packages to target ads, it may be able to appease advertisers that are looking to target audiences at the household level across TV and digital.
Ad buyers generally find that there isn't enough addressable TV inventory available, which is why they have been intrigued by efforts from companies such as YouTube and NCC Media to enable advertisers to extend their addressable TV campaigns online on a like-for-like basis.
Advertisers buying Xandr's Community inventory will be able to use whitelists and blacklists to specify which publishers they do or do not want to carry their ads, as well as specify which device types they do or do not want their ads to run on. Xandr will provide advertisers with post-campaign reports listing the publishers that carried a brand's ad.
These control and transparency tools will be particularly important for making traditional TV advertisers comfortable with buying Xandr's Community inventory, said a second agency exec. These advertisers are accustomed to knowing the content they are advertising against and wary of the context in which their ads may appear online. However, in taking advantage of these controls, advertisers would limit their campaigns from running across Community's entire inventory pool, re-raising the importance of Xandr being able to offer enough inventory for advertisers.
This article has been updated to reflect that Community's various inventory combine to reach 150 million people each month. This article has also been updated to clarify Stephenson's comments.
Subscribe to the Digiday Video Briefing: A weekly email with news, quotes and stats around the modernization of video, TV and entertainment. 
https://digiday.com/?p=334101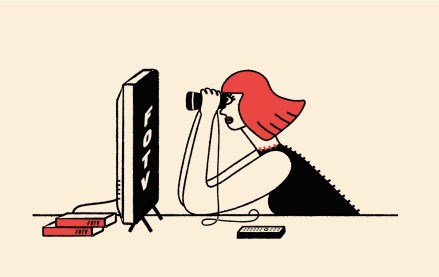 This week's Future of TV Briefing offers an updated list of the key terms that can cause confusion when talking about the TV, streaming and digital video industry.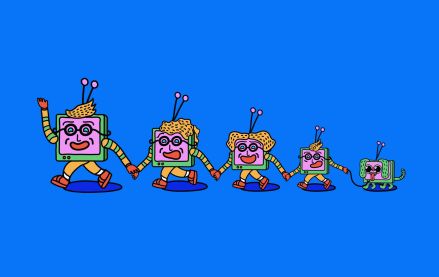 This week's Future of TV Briefing looks at what the Disney-Charter pay-TV distribution deal seems to indicate about the increasingly more-complementary-than-contentious relationship between traditional TV and streaming.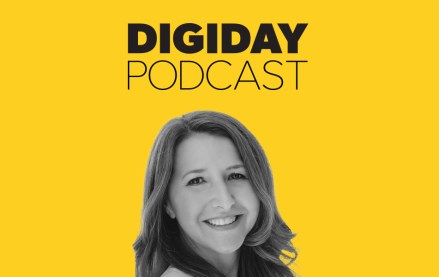 September 12, 2023 • 3 min read
Traditional TV now accounts for less than 50% of Georgia-Pacific's spending, but its share still exceeds streaming's.