Media Briefing: Publishers use registration walls as subscription bridges
July 21, 2022 • 10 min read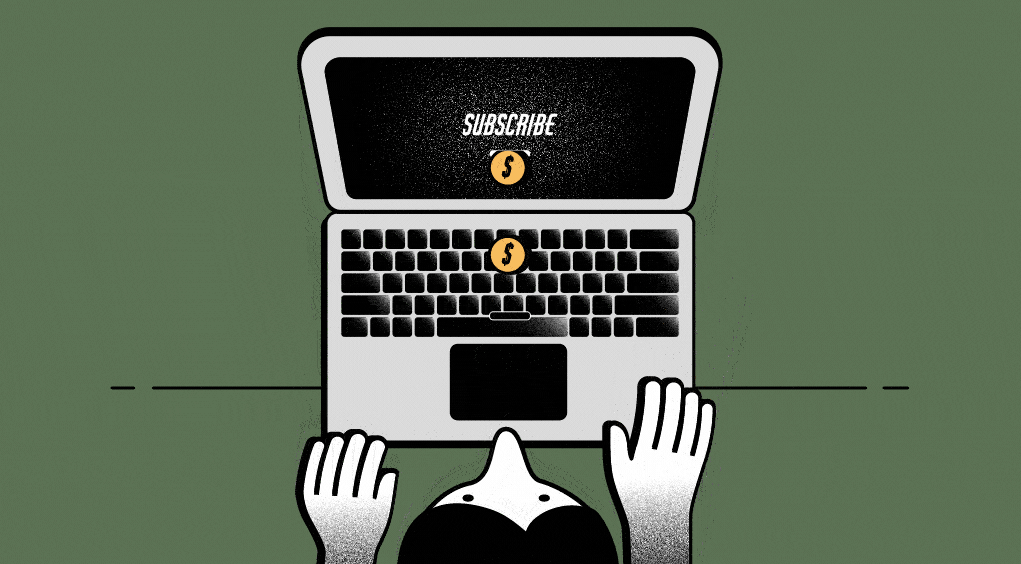 Ivy Liu
This Media Briefing covers the latest in media trends for Digiday+ members and is distributed over email every Thursday at 10 a.m. ET. More from the series →
In this week's Media Briefing, media editor Kayleigh Barber reports on how publishers are using registration walls to convert readers into subscribers.
Running up that wall

3 questions with Vox's Liz Nelson

Digiday experiments with NFTs
Facebook deprioritizes publishers, Money turns a profit and more
Running up that wall
The key hits:
Registered users are 45 times more likely to become a paid subscriber than a non-registered user, according to Piano's latest Subscription Benchmark Report.
Metered registration walls can cause an inadvertent, negative impact to publishers' paywall strategies, however.
The Daily Beast and Gannett are using registration walls to improve their relationships with readers who aren't yet subscribed but are willing to share valuable information about themselves – i.e. their email address.
Registration walls are an intermediary for publishers to start building relationships with readers who fall in the murky middle between paid subscribers and anonymous readers. This cohort likely consists of repeat visitors, but without assigning these readers to registered accounts, little is known about their interests, which keeps the average revenue per user (ARPU) and lifetime value not much higher than a one-time reader.
But by implementing registration walls and known products that require readers to opt-in with their email addresses, publishers like Gannett and The Daily Beast have begun forming relationships that lead to more page views and eventually increase the likelihood of those readers paying for a subscription.
"We were focused on the binary of completely anonymous to completely loyal," said Kara Chiles, Gannett's svp of consumer products. "That opportunity to create a registered user is really to acknowledge that there is a third state in between that may become a subscriber and may not, but there's still [a] benefit for the user and there's a benefit for us having them register."
Potent with patience
According to the Piano Subscriptions Benchmark Report published earlier this month, the conversion rate of anonymous visitors to paid subscribers is just over 0.2%, but the conversion rate for registered users is about 10%. [Editor's note: Piano is a contracted vendor with Digiday.] Gannett and The Daily Beast claim that their registered users do have a much higher conversion rate to paid subscribers than an unknown reader, but declined to disclose what those rates are. The report is based on Piano's client base of more than 500 companies, which includes BBC, CBS and The Wall Street Journal.
The rate of conversion broadly ranges for the publishers included in the benchmark report, between 0.5% to more than 12%. Michael Silberman, svp of strategy at paywall platform Piano, said that it's important to remember that obtaining an email from a reader is not enough to get them on the path to conversion. Instead, the right amount of value must be given to registered readers over a period of time, including access to content that's otherwise paywalled or having a personalized site experience.
On average only 3% of registered users convert to paid subscribers within the first year of registering, making the registration-to-conversion funnel longer than might be expected, according to Piano's report. Of that, only 21.4% make the conversion within the first month of registration. More than 40% of conversions take place between two to 12 months after registration. So maintaining as much desire as possible is key to making registration walls work.
Reward engagement, but don't over-praise
One of the biggest pitfalls to publishers driving conversions in the implementation of registration walls is providing too much value in exchange for users registering with the site, said Justin Eisenband, a managing director in FTI Consulting's telecom, media & technology industry group.
The Daily Beast has four different points of registration: push notifications, its app and newsletters, as well as its registration wall. The registration wall is used as a replacement for the paywall on certain content and is intended to bring readers who are not at the point of subscribing yet to get indoctrinated into the Beast's content, according to CRO Mia Libby. The publication's subscriber conversion rate for registered users is 300 times that of the conversion rate for unknown users, she said.
Gannett doesn't use its registration wall as a precursor to a metered paywall. "Content is either premium or not premium and therefore we're really making content [a subscriber benefit] as opposed to registration, which is more about the related benefits," said Chiles.
Instead, readers are prompted to register if they want to comment on an article or sign up for a newsletter, which puts value on readers' desire to interact with the company's news sites. "Those are the types of things that we think add value over time, and build that long-lasting relationship," she said, adding that registered users, on average, view five times more pages per user than non-registered readers.
Eisenband said some publishers he's worked with have pushed back their metered paywalls to make room for a registration wall. So instead of having the paywall hit after three read articles in a 30-day period, a reader will be prompted to register at that point and then will hit the paywall again once they reach five articles in a month. While the intention is to drive registrations, what happens is the publisher stops asking as many people to pay for content, strangling the conversion funnel in the short term.
"You can lose a little bit of the urgency to convert," said Eisenband, and if you give too much access up front, readers might start to think, "why would I pay when I'm getting most of what I need?" he added. – Kayleigh Barber
What we've heard
"Most people on Twitter are announcing jobs now. I will admit, I feel like I did choose to get back out there — not at the worst time — but the job market as far as media goes is a little slim."

— A journalist who recently left her job as a senior writer at a large women-focused digital publisher
3 questions with Vox's Liz Nelson
Vox Media released two new products aimed at parents last week: a new season of the "Today, Explained to Kids" podcast and a weekly newsletter called "Extra Curricula." Both were created to expand Vox.com's explainer content, giving parents tools to help discuss difficult world issues with their kids.
Parents make up 56% of the audience of Vox's daily news explainer podcast "Today, Explained" and 33% of Vox.com's audience, said Vox editor-in-chief Swati Sharma.
While all four episodes of "Today, Explained to Kids" are aimed at an elementary school audience — with interactive education brand KiwiCo on board as the podcast's first sponsor — the "Extra Curricula" newsletter serves as a resource for parents of teens. Digiday spoke to Vox's vp for audio Liz Nelson to hear more about why Vox was investing in products for parents and kids. – Sara Guaglione
This conversation has been edited and condensed.
Why is Vox producing more content for parents and kids?
When we did that initial run of "Today, Explained to Kids" back in 2020, we did survey our [podcast] audience to ask them more about how they [and their kids] were using and connecting with Vox. We did find out that the percentage of parents who were sharing Vox.com content with their kids was highest in the 14-to-17 age range. 67% of parents who we surveyed were sharing Vox content that was not made for kids but made for our general audience and made for adults, with that age group. So with the newsletter launching this summer, we very much wanted to help parents share more of that content with their adolescents, their older tweens and teens.
How much of the newsletter will be new content?
What I really like about [the newsletter] is we are not having to create all of that content new and from scratch. It's finding the things that we think will be really useful for that age range and sharing it directly with parents. Vox will always be the first place that I'm looking [for links to share], but we're not limiting it just to that and we're not just limiting it to news articles. For instance, we have a podcast on our network called "Longform" and they recently did an episode interviewing Alexandra Lange about her new book about malls. You can listen to why malls have always been a place of connection, especially for that age. It's a place where young people often tried adulting for the first time.
Why did you choose to launch the newsletter and podcast in the middle of the summer?
With "Today, Explained to Kids," we deliberately launched it in the summer the last time around and we called it "Summer Camp." Parents were looking for ways to keep their kids engaged and occupied and it worked really well. With the podcast, that's certainly why we're doing it again this summer. With the newsletter, it was more timing than anything else. This is something that came together very quickly. But we also know there's an end date. We're only doing it for 10 weeks. We'll make room for the next experiment, whatever that might be.
This item has been updated to reflect that the newsletter's title is "Extra Curricula," not "Extra Curricular."
Numbers to know
$389 million: How much money events company Informa has agreed to pay to acquire business publisher Industry Dive.
16%: Percentage share of surveyed U.S. adults who said they have "a great deal" or "quite a lot" of confidence in newspapers.
$306.0 million (£255.8 million): How much revenue Guardian Media Group generated in its fiscal year that ended Apr. 3.
1.2 million: Number of Instagram followers that The Washington Post added in the past 12 months.
$27.2 million: How much money podcast company Acast has agreed to pay to acquire podcast database provider Podchaser.
Digiday experiments with NFTs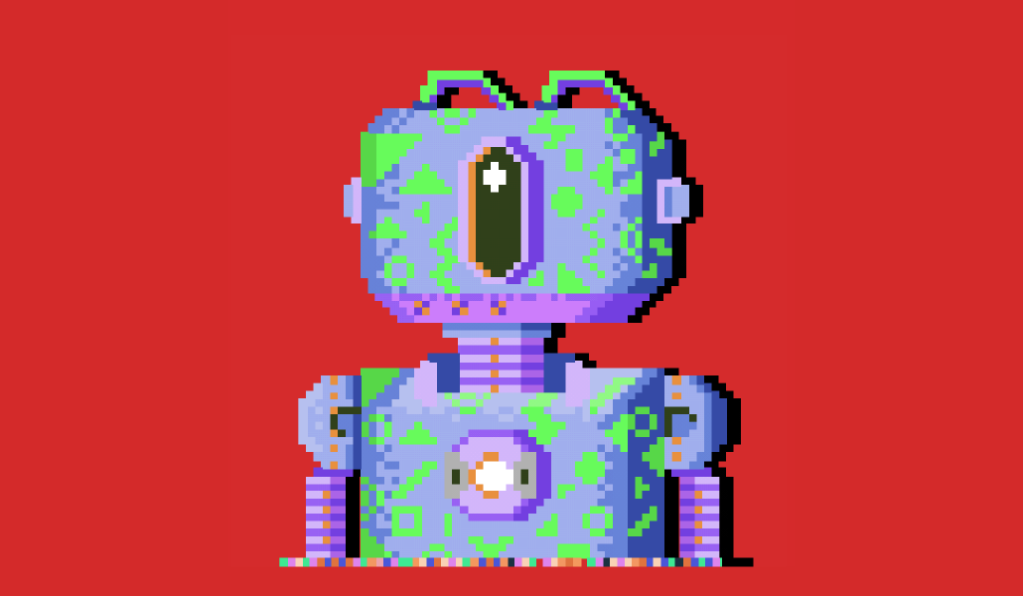 On Monday, July 25, Digiday will launch a special editorial report and project called Token to Play, which will include 10 stories exploring the challenges and opportunities associated with NFTs in media, marketing and gaming & esports.
In addition to this editorial package, we have also created 10 NFTs of robot avatars as art for the stories that are available to purchase on our OpenSea storefront. We're using this drop as an opportunity for experimental journalism where we try our hand at creating and minting NFTs to get a better grasp of these digital assets to inform future reporting.
All of the proceeds from the sales of these NFTs will be donated to a charity that Digiday has worked closely with for years: Sandy Hook Promise. The non-profit organization is focused on preventing gun violence in homes, schools and communities.
Stay tuned for more information on the drop! — Kayleigh Barber
What we've covered
Snapchat's standing in the short-form vertical video market for publishers and creators:
TikTok, Instagram Reels and YouTube Shorts have stolen the spotlight from the platform that previously had been preeminently associated with the Gen Z audience.
Snapchat remains on the radar for creators and video publishers, in large part, thanks to it being the rare short-form vertical video platform to share revenue with video makers.
Read more about Snapchat here.
A 2022 privacy regulation primer with Mayer Brown's Dominique Shelton Leipzig:
The lawyer and ad tech expert discussed the recent spate of regulatory activity on the Digiday Podcast.
While a U.S. privacy law is unlikely to pass in 2022, global privacy pressure continues to mount.
Listen to the latest Digiday Podcast episode here.
Q&A with NBCUniversal News Group's Catherine Kim about how Stay Tuned is stretching beyond Snapchat:
Stay Tuned has a seven-person team programming its TikTok account.
In the fall, the news property will revive its YouTube channel and release its first documentary short.
Read more about Stay Tuned here.
Journalism job seekers feel the squeeze of the job market:
Hiring in the technology, information and media industries fell in June, per LinkedIn.
Journalists are struggling to find job opportunities.
Read more about the journalism job market here.
Simone Oliver steps down as Refinery29 editor-in-chief:
The former Facebook exec took the reins of the Vice Media Group-owned publication in September 2020.
The company has started a search for Oliver's successor.
Read more about Refinery29 here.
What we're reading
Facebook deprioritizes publishers again:
Following 2018's pivot away from news articles, Facebook is at it again. The platform is now dialing back its work on the Facebook News tab and Bulletin newsletter program, according to The Wall Street Journal.
Facebook-driven traffic to publishers in decline:
As Facebook cuts back on publishing, the platform's impact on publishers' site traffic is ebbing a bit as are the numbers of likes, comments and shares that publishers' articles receive on the platform, according to Adweek.
Money turns a profit:
The former Time Inc. publication is now profitable after losing $1 million per year while generating $2 million in revenue, according to Axios.

This story has been updated to correct the spelling of Kara Chiles' name.
https://digiday.com/?p=456908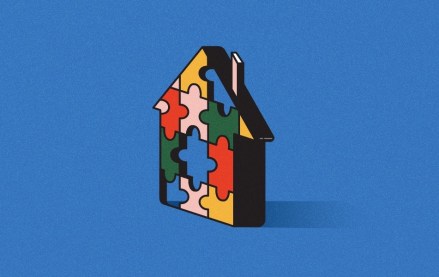 September 22, 2023 • 4 min read
Apartment Therapy's president Riva Syrop took the stage at the Digiday Publishing Summit to discuss the convergence of commerce and sponsorship revenue within its Small/Cool event.
September 22, 2023 • 4 min read
Media execs took stage at the Digiday Publishing Summit to discuss the growing importance of ROI in ad campaigns this year.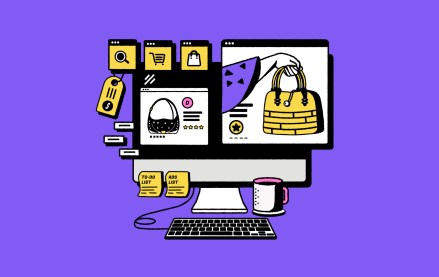 September 22, 2023 • 4 min read
CEO Satya Nadella said AI assistants will be as ubiquitous as PCs and will help users navigate across apps, operating systems and devices.