Q&A with NBCUniversal News Group's Catherine Kim about how Stay Tuned is stretching beyond Snapchat
July 18, 2022 • 9 min read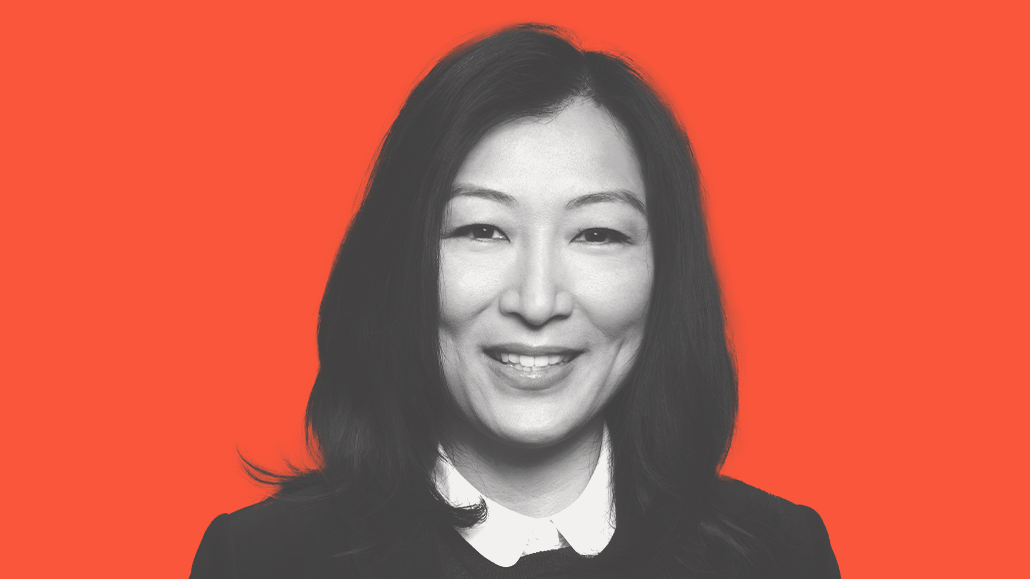 Four and half years after its July 2017 launch, NBC News's Stay Tuned had largely stuck to its origin as a Snapchat-centric news outlet, averaging 1 million views per episode on the platform in 2022, up 15% from last year. But as it marks its five-year anniversary today, Stay Tuned has stretched to TikTok where it has amassed 1 million followers and is now looking to expand further to YouTube as well as into podcasting and documentary.
The 25- to 30-minute documentary will focus on young influencers who are being offered cosmetic procedures in return for promotion — based on reporting by NBC News Digital tech and culture reporter Kat Tenbarge — and is slated to premiere likely in September across the organization's streaming news network NBC News Now, NBCUniversal's flagship streamer Peacock and YouTube, according to Catherine Kim, svp of global digital news at NBCU News Group.
The documentary "very much punctuates where we are [with Stay Tuned], which is we're ready to really aggressively expand the footprint of Stay Tuned and our Gen Z brand," said Kim.
The interview has been edited for length and clarity.
A year ago, I spoke with Chris Berend about Stay Tuned's four-year anniversary, and the gist was that Stay Tuned had pretty much stayed the course and not much had changed in terms of it being very much a Snapchat-centric news show. A year later, is that still the case?
No. We have been focused this year and will continue to accelerate or increase that focus on expanding the footprint of Stay Tuned across TikTok and YouTube. Sometime in late December [2021], we invested in a seven-person team to focus on expanding the footprint of Stay Tuned on TikTok, creating news content that's native to the platform [and] speaks to the voice, tone and style of our Gen Z brand. And in the fall, we will also take on producing original programming for Stay Tuned's YouTube account, which has been dormant for a while. I was a part of that first iteration; I'm very excited to get it going again.
As we started to see engagement skyrocket and notice the scale, we started to think about its popularity, its influence on culture increasingly, its popularity with Gen Zers and young audience and felt like it was a platform we had to be on, similar to the opportunity we saw when Snapchat first debuted.
Why start that expansion with TikTok?
NBC News has been on TikTok since 2019. So we were fairly early to the platform itself, but we just saw it explode, of course, during the pandemic especially. And as we started to see engagement skyrocket and notice the scale, we started to think about its popularity, its influence on culture increasingly, its popularity with Gen Zers and young audience and felt like it was a platform we had to be on, similar to the opportunity we saw when Snapchat first debuted.
We were programming for our Stay Tuned TikTok account all along the way. But it was sort of humming along, growing slowly. And at that point in late December, we weren't seeing a lot of traditional news brands really catching on with news content on the platform. But we thought that there was a possibility to start to create Gen Z news content for TikTok.
We had to invest further on the platform and really think much more aggressively about what we wanted to do with Stay Tuned on TikTok. That started with hiring a small team and establishing that team. And we started to play around and experiment with all kinds of stories and format types. And it took a while. As you may know from the folks at TikTok, they don't necessarily make a point of featuring or want to feature news content.
But we have started to hit our stride beginning last month, and we're seeing that engagement, that scale start to emerge. We just crossed 1 million followers on TikTok. We saw somewhere around 7 million views for our Stay Tuned content in June on TikTok. This month — and we're only 12 days in — we're already at 15 million views for Stay Tuned content on TikTok.
You mentioned you have a seven-person team focused on expanding Stay Tuned on TikTok. What's the makeup of that team in terms of their roles?
We have an executive producer Devan Joseph who's just terrific. He is an executive producer of original social video; he runs the team. We've got producers who have experience producing and hosting Twitch shows. All net-new staff to NBC News. A lot of folks were native to the platform. We have one producer who had an influencer account based on her cat, and she came over about five months ago. Several [associate producers] who support our production, story ideation, look for trends on the platform, pitch ideas, of course. And all of this happens, thankfully, under the high standards of NBC News, so while we may speak native to the platform, have an informal voice, we're still all under the high standards of NBC News.
A lot of news publishers are active on TikTok today. And for the most part, they're posting traditional news clips with text on screen and then either voiceover or a host using the green screen effect. Does Stay Tuned do anything to differentiate itself?
We did a lot of green screen effect reporting and TikToks. But we have started to feel like you've got to start with the story first and do what's right for the story on that platform. There's not one format that we're trying to adhere to, but we're trying to serve the story best on that platform. And so you're starting to see a lot of different styles break out on the Stay Tuned TikTok account. But really what we're trying to do is say, "Here's a story we want to tell. How do we best tell it? Is it a green screen? Is it just a 15-second clip of the key action?"
Our Snapchat show is a very polished, well edited, well-produced briefing of the day's top stories. I mean, we are playful and have some flair there. But for TikTok, it's much looser.
There are a good number of stories that you cover on Stay Tuned's Snapchat Discover channel as well as on TikTok, but there are some differences. On Snapchat, you generally show the hosts in the studio. When they're talking on TikTok, it's the green screen effect. But what really stood out to me as the bigger difference is the voice on Snapchat feels more straight-news delivery whereas on TikTok it feels like there's more looseness with the delivery. Is that fair to say?
That's fair to say. There's a levity. TikTok likes things that seem more organic, a little messier, a little more raw, and we are certainly trying to fit in with that style. Our Snapchat show is a very polished, well edited, well-produced briefing of the day's top stories. I mean, we are playful and have some flair there. But for TikTok, it's much looser. It's usually a single-subject story, and the format types are dictated by what do we think the story requires rather than conforming to one style. And I think that's been really liberating for the Stay Tuned team, but it certainly reflects that platform and the organic style of TikTok, which is raw, not afraid to be sloppy or show rough edges. It's not meant to be polished.
You mentioned Stay Tuned is going to start producing original programming for YouTube this fall. What will that programming be?
We're going to look at five- to 10-minute[-long] weekly videos regularly publishing from Stay Tuned and looking at a number of topics we know that our Gen Z audience care deeply about: mental health, climate, some personal finance, identity. We will look through the lens of trending topics where we think there's great interest from the Gen Z audience, of course.
Some of it will be explainer in nature, human interest, human narrative. We'll do callout formats. For instance, during the height of the pandemic, we might have done a callout to our audience on Snapchat: "Are you hiding your positive COVID tests from your schools or your parents and your teachers? Share your stories." We're going to probably lean into callouts a little bit more on YouTube, which is a callout-friendly format. But that will be a net-new product for Stay Tuned. Original content, really thinking about what the audience is looking for on YouTube from the brand.
We loved producing content way back when we started for YouTube, but it's a very tough platform to build on. And I think we feel like we're at the point now where we've learned a lot more about our audience. We think there's an opportunity to show up in a way that could be distinct and a public service. And we're ready to grow this brand across YouTube. Ideally, it will be sometime [in] October, early November, but we're pretty excited about the opportunity to see Stay Tuned with new content in a different light producing programming native to YouTube.
Are you standing up a specific team for YouTube as you have done with TikTok?
Yeah, in fact that seven-person team is dedicated both to TikTok and YouTube. Since we're doing such short-form [videos] on TikTok for Stay Tuned, the approach is going to be different. Part of what we're really interested in doing is flexing the brand itself and making sure what we do on Snapchat has a very specific value prop to that Gen Z audience as it does for TikTok and now for YouTube.
What will make YouTube feel distinct from the TikTok approach given that it's the same team that will be working on it?
What's really interesting is Stay Tuned on Snapchat, Stay Tuned on TikTok are relatively short video formats. As we begin to think about what is Stay Tuned in the five- to 10-minute range, it's going to be fun to see that voice begin to expand and develop. And then we're going to look for longer shelf life content. You can watch past episodes on Snapchat, but what we're really excited to do is to create content we hope has some evergreen appeal that continues to be of value and interest to Gen Zers.
So you have this team working on TikTok and soon YouTube. And then you still have the Snapchat channel. There's also a daily podcast that's being piloted and a documentary in the works. How are the different teams that working on these different projects collaborating on a day-to-day basis to compare notes but also to figure out how they don't step on each other's toes?
We have an [executive producer] of the Snapchat show Lindsay Dyner, who's just terrific. We have an EP of original social video Devan Joseph. And then on the doc side, we have a distinct EP for the digital docs as well. So part of what we're trying to do is say, "You determine what's best for your platform or your format." But the ideas are shared across the team. In fact, it's even broader than that. The Stay Tuned team is in constant contact with the reporters on NBC News Digital who may be covering the influencer economy or influencers in general, covering digital culture and producing accountability journalism around the creator economy or the platforms.
Some stories only get picked up by the Snapchat show. Other stories travel to TikTok, and we'll see if any of those travel to YouTube once we stand up that team and get them going. Let me put it this way. We do cross-post content across our social channels. But there isn't a feeling that it's a must. It's more, if we think it works for that platform, sure, let's share the content. But we don't do blanket cross-posting across our accounts or shows. We may do versioning, or we may find a moment from a particular story that would work on a different platform. Having EPs own the different formats or their different platforms helps a lot in making sure that we're doing something that's distinct and standout for that platform.
https://digiday.com/?p=456320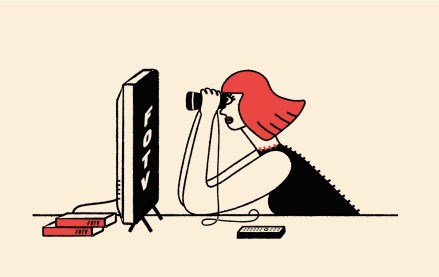 This week's Future of TV Briefing offers an updated list of the key terms that can cause confusion when talking about the TV, streaming and digital video industry.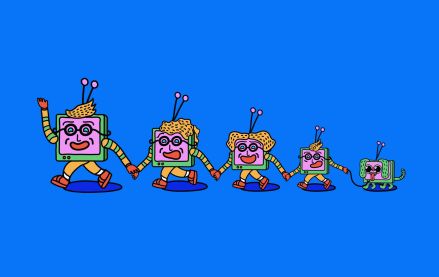 This week's Future of TV Briefing looks at what the Disney-Charter pay-TV distribution deal seems to indicate about the increasingly more-complementary-than-contentious relationship between traditional TV and streaming.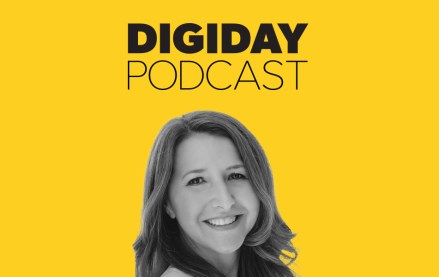 September 12, 2023 • 3 min read
Traditional TV now accounts for less than 50% of Georgia-Pacific's spending, but its share still exceeds streaming's.