Future of TV Briefing: Snapchat's standing in the short-form vertical video market for creators and publishers
July 20, 2022 • 9 min read
This Future of TV Briefing covers the latest in streaming and TV for Digiday+ members and is distributed over email every Wednesday at 10 a.m. ET. More from the series →
This week's Future of TV Briefing checks on where Snapchat stands in the broader platform video mix for creators and publishers.
Oh Snap
Netflix's Q2 2022 earnings report
Disney's upfront haul, YouTube's Twitch poaching, Hollywood's COVID protocols and more
Oh Snap
The key hits:
Snapchat is no longer the shiny new toy for creators and publishers.
But the platform's revenue-sharing program has helped it retain its luster.
Snap has also taken steps to make its platform more attractive and amenable to video makers.
Remember when Snapchat was the platform for short-form vertical video? Now TikTok, Instagram Reels and YouTube Shorts have crowded the market and stolen the spotlight from the platform that previously had been preeminently associated with the Gen Z audience. Not that Snapchat has been resigned to the shadows, though.
Snapchat remains on the radar for creators and video publishers, in large part, thanks to it being the rare short-form vertical video platform to share revenue with video makers. And the app's parent company Snap seems to be recognizing its window of opportunity by upping its efforts to court creators and publishers with money-making options.
Case in point: Vice Media Group's Refinery29 had a drop in viewership on Snapchat in the last year and reduced its Snapchat publishing output as a result, but within the past few months, the publisher is "very much scaling back up again" on Snapchat, said Tamar Riley, vp of audience and content strategy for Refinery29 and I-D, who declined to share specific figures.
"Because of all the new products that they're launching and the way that they're learning into commerce, the way that they're leaning into vertical, it makes sense that we would naturally want to lean into those new product developments that they're working on," Riley said.
After opening up a revenue-sharing program for Snapchat Discover publishers in 2015 and starting to share revenue with creators in 2018, Snapchat started testing a revenue-share program to insert mid-roll ads in creators' Stories in February. A Snap spokesperson said that more than 200 creators globally are making money through the program.
Meanwhile, the platform has also allowed publishers and creators to repurpose videos posted to other platforms into Snap Shows and receive a cut of the resulting ad revenue, and "maybe a year ago or so made it easier for partners to create new shows and take more control over how many episodes are airing per week, so that's really opened the floodgates," said one media executive.
"There's a line of income that creators can participate in that's sustainable and renews month over month, and it's a little bit predictable in the way that YouTube AdSense, for the most part, has been," said Megan Frantz, a talent manager at creator commerce company Whalar, which works with creators like TikTok stars Emmanuel Duverneau and Leo González.
"It's consistent, guaranteed monthly revenue, and it's a very built-out automated program. Having that in place to point to, it's not a beta test or a new program that might come and go. It's been in place for a few years now. There's a reliable stream of monthly overall income, and that's a big value-add for that platform," said Joe Caporoso, president of Team Whistle. He declined to say how much revenue Team Whistle makes on Snapchat but described the amount as "meaningful" and said "that has not changed year over year and, if anything, has continue to become a bigger part of our overarching business."
OK but if Snapchat is such a golden goose, then why does all the shine today seem to be going to TikTok and its clones and not appear to have a halo effect radiating on the predominant short-form vertical video platform? Well, a few things about that.
First, Snapchat may be a short-form video platform, but its sweet spot is three- to six-minute-long videos, which are exponentially longer than the sub-60-second videos being created for TikTok et al. That presents an obstacle for short-form video creators to extend themselves to Snapchat because it would require them to create either wholly new videos or stretch the ones they make for TikTok and co.
That being said, there are ways to use TikTok, Instagram Reels and YouTube Shorts to pilot programming for Snapchat. Team Whistle has been increasingly using YouTube Shorts and TikTok to test ideas that could be built into shows for Snapchat, Caporoso said. And conversely, "we still make a very high volume of original content for Snapchat, and there are many cases where Snapchat is the first window and we filter it down to other vertical video platforms," he said, noting that Team Whistle is producing 15 to 25 shows for Snapchat at any given time.
Second, Snap took a while to embrace creators. The platform initially focused on traditional celebrities and media companies and didn't really try to ingratiate itself with creators until a handful of years ago. But today Snap is actively supporting creators as well as publishers. For example, the company hosts creator education events and sends newsletters to publishers to keep them apprised of trends on the platform and new product features.
Snap's head of talent development Brooke Berry "really has carved a role for herself to really be the person that educates content creators of the different opportunities on Snapchat, what they can be doing when it comes to the content and how Snapchat can help play a role in that," said Amron Lopez, senior talent manager at Whalar.
Finally, the short-form vertical video halo effect is, in fact, catching Snapchat in its light. More to the point, that light is reflecting the existence of Snapchat's revenue-sharing program to catch video makers' attention, especially short-form video creators that are looking to diversify to other platforms, preferably ones that provide direct monetization opportunities.
"Snapchat has been really smart in being forthright of reporting on what creators are making on the platform and how this could really be a sustainable business line," said Frantz. "That's a big reason we've felt in the last year and a half that they're really starting to prioritize creators and understanding the things that are important to them. That revenue-share — over the bonus program or stuff like that where [the revenue potential is] not quite as predictable — really performs well with creators."
What we've heard
"Microsoft isn't really a huge player in the premium video space even with Xandr. We're a huge buyer of premium video, and I don't even know who my Xandr sales rep is."

— Agency executive
Netflix's Q2 2022 earnings report
Well, Netflix's no-good year worsened in the second quarter of 2022. But on the bright side, it didn't get as bad as the company expected. Instead of losing 2 million subscribers as projected in April, Netflix only shed 970,000 subscribers overall, though it did lose 1.3 million subscribers in the U.S. and Canada — oof.
The key details:
220.7 million subscribers, up 6% year over year
$8.0 billion in revenue, up 9% year over year
Lost 970,000 subscribers in Q2, compared to the company's projection of losing 2 million new subscribers in the period
Lost 1.3 million subscribers in the U.S. and Canada
Subscriber losses
Netflix's subscriber losses are most acute in its most mature markets. For example, it lost 2.1 million subscribers in the U.S., Canada, Europe, the Middle East and Africa, and the company was able to partially offset those losses by adding 1.1 million subscribers in the Asia-Pacific region and maintaining flat subscriber growth in Latin America.
This subscriber shedding stands in contrast to the fact that Netflix is coming off a pretty solid period, viewership-wise. In Q2, the streamer released season four of "Stranger Things," which people spent 1.3 billion hours watching to make it "our biggest season of English TV ever," the company wrote in its letter to shareholders released on July 19. And then in June, Netflix's share of TV watch time in the U.S. reached 7.7%, per Nielsen, the service's highest mark since Nielsen began releasing its The Gauge TV watch time report a year ago.
Ad-supported plan
Netflix plans to launch its ad-supported tier "around the early part of 2023," the company said in its shareholder letter. The company didn't provide many other details about its advertising plans, which most recently will have the company relying on Microsoft's ad tech and sales apparatus. "We'll likely start in a handful of markets where advertising spend is significant," the company said.
Additionally, Netflix said that the ad-supported tier will be in addition to its existing tiers, suggesting its price will be lower than Netflix's current basic tier which costs $9.99 per month.
Rosy forecast
After a tough first half, Netflix expects to recover in the second half of 2022. In the third quarter, the company projects it will gain 1 million subscribers to a total of 221.7 million subscribers. That's still short of the 221.8 million subscribers that Netflix had at the end of 2021, but considering how 2022 has been going for the company, any progress is positive.
Numbers to know
82: Number of minutes per day that kids and teens spend using TikTok, compared to 75 minutes for YouTube.
47%: Percentage share of surveyed U.S. advertisers who said they have cut back connected TV ad spending because of macroeconomic issues, compared to 42% who have cut back traditional TV spending.
$9.99: Monthly subscription price for Disney's ESPN+ starting next month, a $3 increase.
25%: Percentage share of U.S. households that subscribe to at least nine streaming services.
39%: Percentage share of streaming watch time in May represented by U.S. adults who were 50 years old and older.
What we've covered
Q&A with NBCUniversal News Group's Catherine Kim about how Stay Tuned is stretching beyond Snapchat:
Stay Tuned has a seven-person team programming its TikTok account.
In the fall, the news property will revive its YouTube channel and release its first documentary short.
Read more about Stay Tuned here.
The cases for and against Netflix picking Microsoft to power its advertising business:
Microsoft provides Netflix with an ad tech vendor that doesn't operate a competing streaming service.
However, Microsoft has yet to establish itself as a strong player in the streaming ad market.
Read more about Netflix's Microsoft deal here.
What we're reading
A deep dive into Hollywood's diversity efforts:
The Hollywood Reporter spoke to a number of entertainment companies' chief diversity officers about the work they are doing to keep companies' eyes on the ball and the challenges they face in that undertaking.
Hulu outpaces Disney+:
Hulu has added more new subscribers than Disney's flagship streamer for the last six quarters, though the ad-supported streamer has had a hard time holding onto subscribers, according to The Wall Street Journal.
YouTube continues to poach Twitch's stars:
YouTube has been baiting Twitch's top streamers to switch over to the Google-owned video platform for several years, and while money is a major motivator, streamers say that another lure is YouTube's creator support, according to The Washington Post.
Hollywood's COVID protocols stay in place:
Film and TV studios and unions have agreed to keep the COVID-related health and safety guidelines in place through the end of September, according to the Los Angeles Times.
Disney's upfront haul:
Disney secured $9 billion in commitments during this year's upfront negotiations, with 40% of that money earmarked for the company's streaming and digital video inventory (the same percentage as last year), according to Bloomberg.
https://digiday.com/?p=456590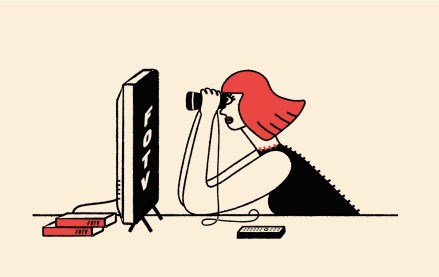 This week's Future of TV Briefing offers an updated list of the key terms that can cause confusion when talking about the TV, streaming and digital video industry.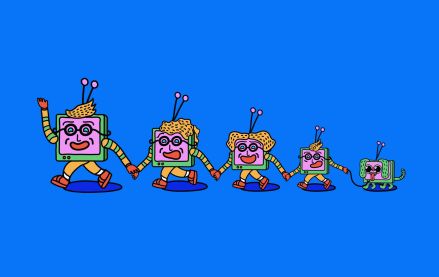 This week's Future of TV Briefing looks at what the Disney-Charter pay-TV distribution deal seems to indicate about the increasingly more-complementary-than-contentious relationship between traditional TV and streaming.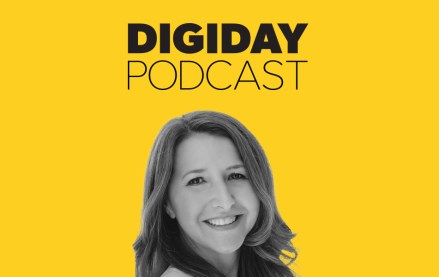 September 12, 2023 • 3 min read
Traditional TV now accounts for less than 50% of Georgia-Pacific's spending, but its share still exceeds streaming's.