How the social traffic that gave life to BuzzFeed News ultimately led to its demise
April 24, 2023 • 8 min read
•
•
BuzzFeed News shut down Thursday due to an "over-investment" into the social-first news site, according to an internal memo from BuzzFeed Inc's CEO and founder Jonah Peretti.
In the memo, Peretti noted that it took him too long to realize that despite being built primarily to reach a social media-based audience, those platforms did not provide "distribution or financial support required" to operate a free news site.
BuzzFeed News was 'a social media ecosystem company, and the ecosystem went away.'
While Peretti did not name specific platforms in the memo, BuzzFeed leadership has called out a sharp decrease in Facebook referral traffic during the past few earnings calls.
Publishers have been noting a decrease in site referrals from social media platforms, and therefore a decrease in traffic, as these platforms prioritize short-form vertical video in hopes that users won't leave their sites. Meanwhile, the instability at Twitter and the potential ban of TikTok is making two of the more popular platforms less reliable for publishers. So a news brand built for — and dependent on — a social media audience, could be facing the same algorithm-induced issues that occurred in 2016.
BuzzFeed News was "a social media ecosystem company, and the ecosystem went away," said a former BuzzFeed exec who spoke on the condition of anonymity, "… HuffPost was a pre-social media company. And then got kind of eclipsed by BuzzFeed in the social media age. And then as social media goes away, the tide comes out, but HuffPost is still kind of there among the rocks."
BuzzFeed Inc.'s CRO Edgar Hernandez and COO Christian Baesler will depart the company in the next few weeks and 180 staffers, or 15% of the company, are being laid off. BuzzFeed News has about 60 employees, and some will be offered jobs at other parts of the company, according to a report from The New York Times, but the number of employees who will stay with BuzzFeed was not disclosed. This round of layoffs comes after BuzzFeed cut 12% of its workforce in December 2022, and offered buyouts to the news division last March.
Peretti hopes its remaining BuzzFeed News readers will migrate to HuffPost, which BuzzFeed acquired in 2020, and quickly laid off 70 people in a restructuring to make it profitable. The site is still "profitable" and has a "loyal direct front page audience," Peretti claimed in the memo, but a company spokesperson did not provide numbers to affirm that claim.
BuzzFeed News was the only part of the company that was unprofitable, a BuzzFeed spokesperson said. They declined to comment on how close to profitability the news division was.
"Anyone relying on social referrals as a key monetization factor has struggled in the last couple of years," said Justin Eisenband, senior managing director of corporate finance in the Telecom, Media & Technology division at FTI Consulting. That traffic pattern combined with a general tough advertising market over the past year, would make it difficult to sustain a business.
Profitability issues
Notably, Comscore data showed that HuffPost's average monthly unique visitors for the first three months of 2023 was only 13% higher than BuzzFeed News' average monthly unique visitors: 22.6 million to HuffPost.com vs. about 20 million to BuzzFeedNews.com. Even for the whole of 2022, BuzzFeed News's average monthly unique visitors was about 19.5 million compared to HuffPost's 22.4 million — a difference of only about 15%.
BuzzFeed News was more reliant on social as a referral than HuffPost, according to SimilarWeb data, which Eisenband analyzed and noted to Digiday and Digiday confirmed.
With our current performance and the surrounding economic conditions, it became clear the company can't afford a standalone BuzzFeed News organization at this time.
From January-March 2023, 31% of BuzzFeed News' traffic direct, compared to 57% of HuffPost's traffic, according to SimilarWeb data. Social channels made up 26% of BuzzFeed News' traffic, compared to 13% at HuffPost. Most of the social traffic was coming from Facebook for both publications — 56% of BuzzFeed News' social traffic was from Facebook, compared to 55% of HuffPost's.
As short-form vertical video is prioritized, Eisenband said external links back to publishers' sites are less amplified within social media platforms' walled gardens, as the goal is to keep users on their app. Facebook especially has been a culprit of this, he added.
Peretti was one of HuffPost's (then called The Huffington Post) co-founders when it launched in 2005, and created BuzzFeed as a side-gig in 2006. Peretti left HuffPost in 2011 when it was acquired by AOL and turned his attention full-time to BuzzFeed, tapping Politico's Ben Smith to lead its newsroom. HuffPost came back under Peretti's purview in 2020 when he acquired it from Verizon Media Group.
BuzzFeed News' editor-in-chief Karolina Waclawiak had one year to make the division profitable when she took the job in June 2022. "We exceeded our Q1 goals and were poised to make this newsroom financially sustainable over the course of 2023, only to be told — four months in — that we were out of time," Waclawiak wrote in an email to BuzzFeed News' staff.
"The decision to close is no reflection on the leadership of the newsroom or the progress they were making to monetize news," said a BuzzFeed spokesperson in an email. "With our current performance and the surrounding economic conditions, it became clear the company can't afford a standalone BuzzFeed News organization at this time. Right now, we need to be focused on businesses that will grow our revenue."
AI or IPO to blame?
BuzzFeed announced it was going public via a special purpose acquisition company, or SPAC, in June 2021. As part of the deal, the media company acquired Complex Networks from Hearst and Verizon for $300 million. At the time, the deal valued BuzzFeed at $1.5 billion. But a year later, BuzzFeed's stock was trading at roughly less than a third of the value it had when it debuted, at around $3 a share. And 94% of the $287.5 million the SPAC raised was withdrawn by initial investors when it merged with the publisher to take BuzzFeed public.
In an all-hands meeting with the BuzzFeed News team the day its shutdown, Peretti told that team that he "should have started putting us on a path of profitability six, seven years ago," said Albert Samaha, a (now former) senior reporter at BuzzFeed News.
Peretti announced during BuzzFeed Inc.'s Q4 earnings call in March that artificial intelligence is becoming a core part of the company's business model in 2023, which began with the integration of OpenAI's API within BuzzFeed's quiz content. He added that BuzzFeed's Creator Network was also going to be prioritized this year, but leadership did not allude to layoffs in the earnings call outside of saying there was a "voluntary reduction in workforce at BuzzFeed News" in 2022.
Risk in the grow to scale model
Sam Thompson, senior managing director at M&A advisory firm Progress Partners, said in an interview on April 12 that media companies like BuzzFeed and Vice Media Group have struggled to build sustainable business models over the past decade. BuzzFeed's stock value is just a fraction of the roughly $11 per share it was trading at when it went public in December 2021, priced at around $0.70 per share on Friday afternoon. Meanwhile, Vice World News is reportedly on the chopping block.
"Any venture investor will look at that and say, 'Why would I invest in the early stages? Because I'm not seeing any example where that actually plays out positively?'" he said. As a result, media companies will start to shed assets that are "non-core" or underperforming to focus on the parts of the business that are profitable or have more favorable margins, Thompson said.
The successful models — and there are very few — have robust subscription revenues with supplementary [advertising].
Given the environment, publishers elsewhere are trying to re-shift how they monetize their brands. Earlier this month, PE-backed Recurrent Ventures sold Saveur magazine, the only food publication in its portfolio of 20 titles. Vox Media spun off the social-first video news site NowThis, which means NowThis will operate as an independent media brand, but Vox Media will maintain a minority share that earns it financial benefits without needing to cover upfront operational costs.
"The successful models — and there are very few — have robust subscription revenues with supplementary [advertising] feeding off the number and intensity of the subscribers' use," said Doug Arthur, managing director at media research and advisory firm Huber Research Partners.
General interest news is difficult to sell subscriptions against, Eisenband said, adding that news organizations that are differentiated are typically able to make reader revenue work. He pointed to local and metro news sites or publications that have a focus on a niche topic like finance (Bloomberg and The Wall Street Journal) as some that have had success.
BuzzFeed News did not have a subscription business model, but previously asked readers for contributions to support its journalism in 2018 — a tactic typically taken by non-profit or mission-based publications, like NPR or The Guardian.
"To ask your readers to support news on a for-profit company seems like a little bit of a mismatch," Eisenband said. A BuzzFeed spokesperson did not say how much money it had received in donations.
Brand safety concerns leading to down advertising
News publishers have also been handed the short end of the stick when it comes to winning ad dollars for years now, both in the programmatic market and in direct-sold ad deals, with advertisers citing brand safety concerns. And media faces a glut problem: There is so much current inventory on the market, buyers say they rarely bat an eye over shifting gears to sites considered more brand safe, especially when buying programmatically.
"The ability to just blacklist news sites all together makes our job just a whole lot easier," said Trey Dickert, vp of media and strategy at media buying agency Media Two Interactive. One client of his, who he declined to name, refused to advertise against both BuzzFeed News or HuffPost given their news categorization, but would advertise in other BuzzFeed Inc. properties, like Complex or Tasty.
When Dickert's other clients do consider advertising on news sites, they will often pick a portfolio's non-news verticals via a private programmatic marketplace to avoid being placed against "negative news."
Despite the overwhelming overhead that came from fast M&A expansion the past couple of years, those non-news verticals were very likely what was keeping advertisers coming to BuzzFeed Inc.
"When your strategy is more [based on] social referrals, having volumes of content certainly becomes more important … you're more likely to be found," said Eisenband, though more inventory doesn't necessarily mean more advertisers will be knocking down the doors to buy it.
Inside the newsroom
Samaha described an emotional meeting with the news division and Peretti on Thursday. "Almost everyone was crying," he said. "It was a venting of frustrations." While Samaha said he's seen a number of layoffs throughout his career, he called the "full shuttering" of BuzzFeed News "the most devastating and dramatic of them."
"I've built a lot of scar tissue," Samaha said. The BuzzFeed News reporter said he has two items on his agenda now: "Find job, and long ass vacation."
https://digiday.com/?p=500603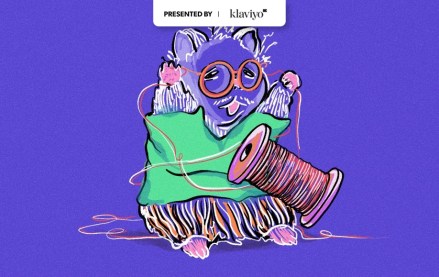 December 5, 2023 • 6 min read
News publishers are cautious to pour more resources into Threads, as limited available data makes it difficult to determine whether investing more into the platform is worth it.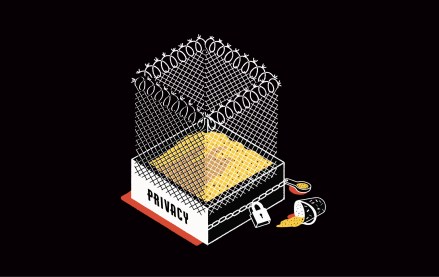 December 4, 2023 • 4 min read
FLEDGE stands for 'First Locally-Executed Decision over Groups Experiment' and makes ad auction decisions in the browser, rather than at ad server level.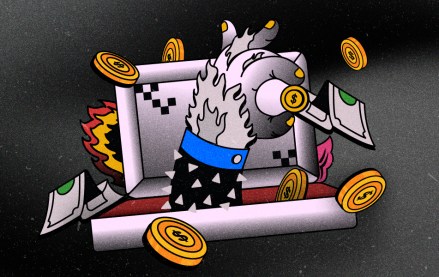 December 4, 2023 • 7 min read
A look at the genesis of ad tech, from the first online display ad in 1994 to the dotcom crash.