For the second time in three months, Facebook tweaked its algorithm, this time to favor posts from friends and families over publishers. It's bad news for publishers that have been increasingly building their audience development strategy around Facebook, some getting upwards of three-fourths of their traffic from it.
Naturally, the Twittersphere was filled with alarm:
Can we dub the coming Facebook news feed change with a name?#Friendmageddon#Sharemageddon#NewsFeedmageddonhttps://t.co/SoU49Dr1Ri

— Danny Sullivan (@dannysullivan) June 29, 2016
But not all publishers and content are created alike, and some publishers and content types will be better positioned than others to weather the change. Here are some of the likely winners and losers:
Winners
Sharable content
The gist of this latest news feed change is that Facebook, against a backdrop of declining engagement and accusations of being politically biased in its Trending Topics news section, wants to prioritize posts from people you know over publishers' content. The idea is that people are more likely to share stuff from people they know personally. So the assumption is that publishers whose content has a high share rate will do fine.
That suggests more uplifting and inspirational stories and tips of the sort published by viral site LittleThings, and less negative news. "Military homecomings, raising money for a child that needs a prosthetic leg, have high share rates," LittleThings co-founder Joe Speiser said. "A plane crash isn't going to do it."
Video
Facebook has been turning the news feed into a stream of videos, even paying some publishers to create live video for the network. This shift has had publishers from Mashable to The New York Times rushing to create video to feed the beast. And for those that are giving Facebook what it wants, it's paying off: video is seven times more likely to be shared than article links, according to a Digiday analysis of NewsWhip data. So as long as Facebook keeps favoring video in the feed, publishers that have bet big on video, such as BuzzFeed, Upworthy and NowThis, are likely to continue to benefit.
Directly uploaded content
Facebook has been rewarding publishers that post directly to the social network. Perhaps because Facebook is favoring that content and it loads faster, people are taking more action on that content than old-fashioned links back to publishers' sites, NewsWhip found. That suggests the more content publishers post in the form of Facebook Instant Articles, its fast-loading articles feature, the higher engagement rates they'll see and more recirculation their content will get in the news feed.
Losers
Mid-sized publishers
Big sites that depend on Facebook for a lot of their traffic may take a hit, but they still have more resources to build direct audiences, get traffic from other platforms and work closely with Facebook. (Or, of course, pay to boost their posts on Facebook.) Small publishers get very little audience from Facebook to begin with, so they'll weather the changes too. It's the small ones and those in the middle dependent on Facebook to give them scale that'll be hurt the most, said Rafat Ali, founder and CEO of vertical travel site Skift.
"If you're small and dependent heavily on Facebook, it's over," he said. "But if you're small like a lot of vertical publishers are and Facebook is a small part of your audience, like for us at Skift, where it is inconsequential, we couldn't give a shit."
News
The latest news feed change would seem to give less priority to meat-and-potatoes, inverted pyramid-style news. That doesn't mean all news is doomed. Original, well-packaged stories that elicit strong reactions and speak to a wide audience or have expertise in a niche area have been shown to do well, according to NewsWhip. Pieces that express a point of view, detail experiences are better positioned to help readers express their identity or opinions, said Matt Karolian, social media director for The Boston Globe.
"It is going to be more and more important for outlets to publish content that allow readers to start conversations with their friends," he said. "The long and short of it is, publish stories people can talk about with their friends and you'll be just fine." But run-of-the-mill news bulletins and updates are less likely to make the cut.
https://digiday.com/?p=185822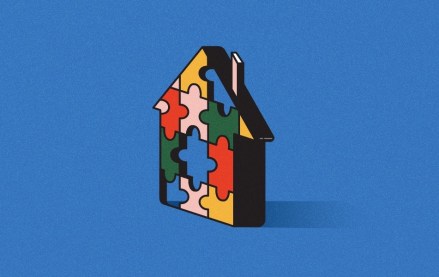 September 22, 2023 • 4 min read
Apartment Therapy's president Riva Syrop took the stage at the Digiday Publishing Summit to discuss the convergence of commerce and sponsorship revenue within its Small/Cool event.
September 22, 2023 • 4 min read
Media execs took stage at the Digiday Publishing Summit to discuss the growing importance of ROI in ad campaigns this year.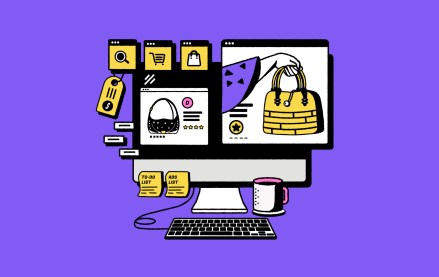 September 22, 2023 • 4 min read
CEO Satya Nadella said AI assistants will be as ubiquitous as PCs and will help users navigate across apps, operating systems and devices.