Short-form video ad boom may not be great for TikTok (eventually)
April 14, 2023 • 5 min read
•
•
Ivy Liu
The growth of short-form video advertising may not be a great thing for TikTok.
This doesn't necessarily mean it will be a bad thing either. Money continues to pour into the short-form video app at a clip, despite the ongoing controversies over it. But those dollars may not flow as fast as they once did, now there's more competition — competition from the likes of Instagram Reels, YouTube Shorts and even Snapchat's Spotlight.
While more ad dollars are being spent on the short-form format, it's now being allocated across more platforms than ever before. And this could become troublesome for TikTok in the long run even if it initially got marketers addicted to short-form video content.
"TikTok led the global short video field over the last few years — 2023 is the first time that run may be challenged," said Jamie MacEwan, senior research analyst at Enders Analysis. "TikTok's user base crossed a billion while ad revenue reached around $9 billion in 2022, up tenfold on 2020. We expect its ad growth to slow a bit to around 40% this year."
If this happens, it could be a chance for a company like Meta to carve out a bigger share of those ad dollars earmarked for short-form video.
Reels is closing the gap
Momentum for advertising on Reels is building. Expect Meta will do what it can to sustain it. Marketers have told Digiday over the last few months that Reels is already in a strong second place to TikTok, and the gap between the two is narrowing.
Reels has already made inroads into those budgets over the last year or so. Its annual ad revenue run rate tripled from $1 billion in Q2 2022 to $3 billion at the end of the year, a rate likely to continue now that Reels accounts for 30-40% of Instagram usage, per Meta's most recent investor call.
The amount of Instagram impressions from Reels in 2022 was 2.5%, which shot up to 10.8% whereas in the first quarter of this year. That's around 5% up on last year — and noticeably faster than the growth of advertising on TikTok over the same period.
It's a surprising — albeit not completely unexpected — turnout. Instagram Reels is growing from a lower base than TikTok. Of course, spending there is going to grow faster than at TikTok where there's more money being spent. TikTok didn't immediately respond to Digiday's request for comment.
Even still, ad spending on TikTok this year at agency Tinuiti is expected to triple for its clients compared to 2022, which saw a similar rise on the prior year.
That's as much down to TikTok's dominance as it is the way ads on Reels are bought. Marketers don't actually allocate ad dollars for Reels. Meta does that for them. Meaning when they buy ads on Reels they don't necessarily know how many impressions they're going to buy. Whereas on TikTok, advertisers decide how much they're going to spend to appear around the content.
And a holistic short-form video approach has been favored by brands that were previously solely focused on TikTok, said Tim van der Wiel, founder of social tech agency GoSpooky.
"This indicates that brands are not necessarily pulling money from TikTok but are expanding their investments in other platforms as well," said Wiel.
There are even shades of this trend happening at agency Influencer.
There, TikTok spend among clients increased from 10% of all campaign spend last year to 40% this, said Nik Speller, the agency's vp of commercial. And among Instagram spend (which makes up 50% of all campaign spend this year), "over half" is devoted to Reels, Speller noted.
That's approximately 35% of influencer's clients' overall spend going on Reels campaigns on Instagram, up from some 15% the year before.
At Incubeta, no clients were advertising on TikTok in 2021, that increased to 10% of clients in 2022, then to 25% of clients this year, said Craig Brown, svp strategy at Incubeta. Meanwhile, Reels spend has remained "very low" — and about 1% of Meta impressions are served on Reels, Brown said.
Short form is now a much broader consideration
As spending is more diversified among these short-form channels, the TikTok-focused mindset that shaped a significant amount of ad spending on short-form in recent years is evolving into something more holistic.
Even if marketers seem to only have eyes for Reels after TikTok, as players like YouTube, is still managing its new rev share deal, and Snapchat is dealing with its identity crisis.
But before we see any grand shifts on short-form ad dollar spend, the industry needs to get a better handle on how best to monetize short-form. And that goes for both platforms and advertisers. Given that creators are an increasingly bigger part of any media strategy these days, advertisers are still just getting to grips with the format, and how best to join in that conversation. Only then once they're confident with that, can monetization really move to the next level.
There will, however, be a change eventually.
Keep in mind what happened to Snapchat and the Stories format. For a time, the mobile messaging app blazed a trail in short-form video, ever before TikTok was on the radar. It was the first port of call for any advertiser wanting to use the format. But Snapchat just couldn't keep up with those businesses.
And TikTok is arguably insulated from this happening as easily to its ads business. Its closely-guarded algorithm, which is how it keeps people so engaged with its videos, will make sure of that. Still, it's only a matter of time before Meta and YouTube are able to find a way to replicate TikTok's success. They do have form, after all.
"There's obviously the potential that one of these other platforms which creates a similar format will just destroy TikTok's core user base," said Peter Czepiga, founder of Flighted.co. "If YouTube Shorts or if Instagram Reels does continue to work out, they can convince creators to post initially and invest most of their time into Instagram Reels, for example, instead of TikTok."
https://digiday.com/?p=499503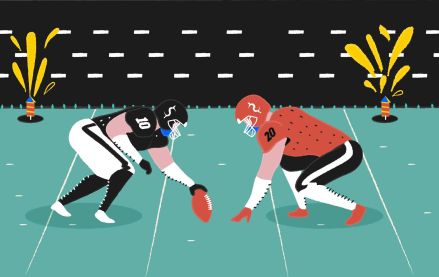 December 6, 2023 • 4 min read
In response to this challenge, the NFL's Detroit Lions have adopted a proactive strategy, introducing an extra channel for their local NFL broadcast. The objective is to broaden advertising opportunities, leverage direct-to-consumer distribution, and establish stronger connections with local fans, with the ultimate goal of increasing preseason viewership.
December 6, 2023 • 4 min read
It's been over a decade since the most recent entry in the wildly popular "Grand Theft Auto" series came out in September 2013, meaning anticipation for "GTA 6" has been building for years. Rockstar titled yesterday's trailer as "Trailer 1," making it clear that the company is poised to launch a massive marketing campaign in the lead-up to the game's 2025 release.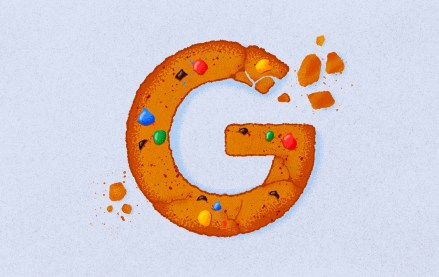 December 6, 2023 • 4 min read
A healthcare client that decided to scrap all conversion tags and cookies within weeks provides a case study for what will likely be a common experience in a year's time.