Industry questions value of SPACs after failings at BuzzFeed, Forbes
June 2, 2022 • 5 min read
Last year, leadership at some media companies was excited by the prospects of going public via a special purpose acquisition company (SPAC). It shortened a usually lengthy process of going public via a traditional IPO (initial public offering) and had the potential to infuse cash into companies to fuel growth plans and acquisition aspirations.
But now, those companies are reaping the consequences of choosing to go down a shortcut to launch on the public market. And while media companies continue to draw large private equity investments, the public market is proving to be not so kind.
BuzzFeed's stock is trading at roughly less than a third of the value it had when it debuted, at $3.39 when the market closed on Wednesday. Not to mention, 94% of the $287.5 million the SPAC raised was withdrawn by initial investors when it merged with the publisher to take BuzzFeed public.
Conversely, Forbes announced on Wednesday morning that it will forgo its plans to go public via SPAC, terminating its business combination agreement deal with Magnum Opus.
Why Forbes scrapped its SPAC
Bill Hankes, Forbes chief communications officer, called the SPAC environment "increasingly inhospitable." The "scrutiny and amount of time" it's taking to go public via SPAC has "increased exponentially," he added.
Forbes, he noted, was supposed to close on this deal in February. The deal was extended as it neared two prior expiration dates. Asked about the delay on stage at the Digiday Publishing Summit on March 29 — following the second extension — Forbes COO Jessica Sibley cited the "slow and standard" auditing process, heightened diligence around SPACs and an SEC backlog of SPAC deals to assess but said, "We're confident that we'll be able to go through the IPO process." The third expiration date was on Tuesday — this time, Forbes and its majority owner, Hong Kong-based investment group, Integrated Whale Media decided not to extend it again.
The associated financing through private investments in a public entity (PIPE) — in which Forbes announced it had raised $400 million from private investors back in August — will also no longer close. None of that money exchanged hands, as it was contingent on the SPAC closing, Hankes said. The SPAC was sponsored by Magnum Opus, a blank-check firm based in Hong Kong. The original deal announced in August valued Forbes, a 104-year-old company, at more than $600 million.
SEC delays
In March, the SEC said it would start cracking down on SPACs. Hankes said this was what slowed down the process of closing the SPAC deal. "Additional review cycles by the SEC takes a lot of time and a lot of effort by all parties involved," Hankes said. "At the same time, the SPAC vehicle itself has fallen out of favor with investors," as many companies that have gone public via SPAC have "performed poorly," he added.
"There are other alternatives we can pursue," Hankes said. While the decision to go public via other means or to find an investor to acquire the company outright is "up to our majority shareholder [i.e. IWM]," Hankes said, "nothing is off the table at this point."
Analysts Digiday spoke to agreed that companies are struggling through the additional level of scrutiny from the SEC in regards to SPACs going public. The large draw of choosing this route was to avoid the lengthy process of roadshows and less pressure from investors along the way.
Daniel Kurnos, senior equity analyst for internet, broadcasting and media at investment banking firm The Benchmark Company, said Forbes was likely "caught up in the SEC review process given their high concentration of foreign ownership." In addition to IWM's majority ownership, in February Forbes announced it had agreed to sell an ownership stake to Binance, a cryptocurrency exchange that was founded in China, through the PIPE, which has fallen through.
'Terrible market for a SPAC'
Most of the analysts Digiday spoke to agreed Forbes' business is ripe for investment — but it is not the right time to go public via SPACs.
"It's a terrible market for a SPAC," said Shahid Khan, partner in the telecommunications, information technology, media & electronics practice at management consultancy Arthur D. Little.
"I do not think the market is doing anyone any favors right now in terms of going public via any method," added Kurnos. "Overall volatility and sentiment likely need to improve first."
However, Kurnos did not believe Forbes' decision to terminate its SPAC deal "in any way shape or form reflects on the media investment landscape," Kurnos said. Sam Thompson, senior managing director at M&A advisory firm Progress Partners, also did not think this signals the end of the SPAC route among media companies necessarily, but instead blamed the timing given how the economic landscape has weakened amid rising inflation and interest rates. "SPACs are not a bad idea, but who wants to IPO in a market where we're not even sure we've hit the bottom?" he questioned. Plans for a public listing, he added, are likely being "put on hold" in the media industry.
Private equity boom
However, the uncertainty in the stock market means it's a "great" time for private investment in the media, Khan said. North Equity-owned Recurrent Ventures, for example, announced $300 million in new funding last month led by Blackstone Tactical Opportunities, bringing its total amount raised to more than $400 million. Khan cited other examples, such as Apollo Global Management's acquisition of Yahoo last September. "The media industry is actually quite ripe for investment," Khan said.
But media ownership by private equity firms can feel like a death knell for employees and for their jobs. Hedge funds like Alden Global Capital have a reputation for gobbling up local news organizations, stripping them down to cut costs and firing staff.
Change is certainly coming to the media industry this year, analysts agreed. Kurnos suggested further consolidation of the media market. "We would not be surprised to see a wave of consolidation over the next 12 to 36 months. That, more than anything, would be the reason media companies, and digital media companies in particular, do not go public: They get gobbled up by the larger players looking for greater data lakes and scale benefits," he said.
Thompson said he is seeing media companies reorganize, some are going private, and others are bringing in further PIPE investment to bring in outside capital. "I think we're probably going to see different forms of layoffs coming forward," Thompson added. In the past few years of the pandemic, "it was a matter of 'growth at all costs.' Now, it's like 'Oh wait a minute, we got to start thinking about the costs.'"
This article has been updated to reflect that Forbes' deal with Binance has fallen through in connection with the PIPE not closing.
https://digiday.com/?p=449831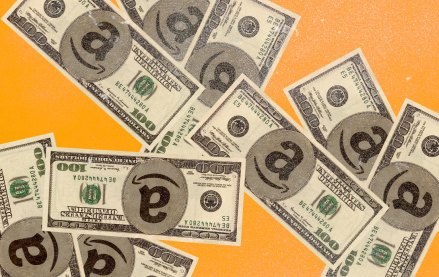 September 27, 2023 • 6 min read
The agency accused the e-commerce giant of conducting a range of anticompetitive behaviors that hurt both shoppers and sellers.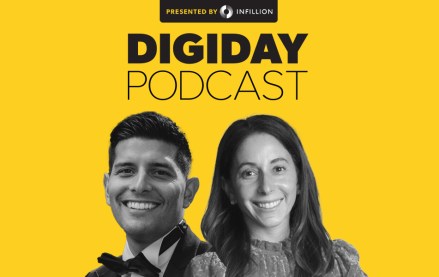 September 26, 2023 • 3 min read
In a live recording during the Digiday Publishing Summit, the news executives called for more nuanced conversations with advertisers around their brand safety concerns.
September 26, 2023 • 4 min read
After investing in one generative AI startup and suing another, the company will let customers create images on its website and an API.