Media Briefing: Publishers' Q4 earnings indicate the worst is not yet behind them
Ivy Liu
This Media Briefing covers the latest in media trends for Digiday+ members and is distributed over email every Thursday at 10 a.m. ET. More from the series →
This week's Media Briefing unpacks the top trends from publishers' fourth quarter earnings reports.
Fourth quarter flop
AI to the core
Politico's foggy future, the NYTimes' acquisition strategy and more
Fourth quarter flop
Publishers' fourth-quarter earnings reports indicate that the economic downturn bruised virtually every revenue stream that publishers rely on. Even if there was growth, it was marginal at best.
Dow Jones and The New York Times were the only two publishers to report year-over-year total revenue increases for the final quarter of 2022, but when taking a closer look at their digital advertising and subscriptions businesses, quarter over quarter comparisons were either flat or down. Given that Q4 is typically media businesses' biggest quarter of the year, the unfavorable comparison to Q3 helps to indicate how significant of an impact the economic downturn had on these businesses as the year progressed. Meanwhile, Gannett, BuzzFeed and Dotdash Meredith are being thwacked by the downturn in more ways than one.
Most publicly traded publishers reported their earnings while keeping a brave face on, rationalizing another bad quarter's revenue with the expectation that the back half of 2023 will be much easier and see them recoup the losses from 2022 into Q1 of this year. But others, like BuzzFeed, are shaking up their strategies completely — leaning into creators and artificial intelligence to try and right the ship this year.
By the numbers:
In Q4 2022, BuzzFeed Inc.'s total revenue was $134.6 million, down 8% year over year from $145.7 million in Q4 2021.
Dotdash Meredith's pro forma revenue was down almost 26%, from $644.6 million in Q4 2021 to $477.6 million in Q4 2022.
Gannett's total revenue in the fourth quarter was $730.7 million, a decrease of 11.6% year over year from $826.5 million.
Dow Jones' revenue increased 11% year over year during the second quarter of its fiscal year 2023 (the quarter ending on Dec. 31), growing from $563 million in Q2 2023 to $508 million Q2 2022.
The New York Times' total revenue in Q4 2022 increased 12.3% year over year to $667.5 million from $594.2 million.
Digital advertising takes a dive
Unsurprisingly, virtually every publisher included in this report struggled in the advertising department during the fourth quarter, reporting a drop of 3% to 27% in ad revenue year over year.
The New York Times scraped by, with digital advertising revenue growing just a hair from $111.1 million in Q4 2021 to $111.9 million in Q4 2022. But when adjusting the company's fiscal calendar (which meant Q4 2022 had six more days than Q4 2021), total digital advertising revenue ended up down by about 4% year over year, evp and CFO Roland Caputo said.
In the fourth quarter, Dotdash Meredith reported that programmatic CPMs on average were down by 10% to 15% year over year, after demand for both programmatic and direct advertising dropped significantly in November and December, per the company's shareholder letter.
News Corp. reported that Dow Jones' total advertising revenue was down by 7% — or $10 million — in Q4 2022 from Q4 2021. Digital advertising revenue was down 3% year over year, with that business representing 59% of the company's total ad revenue — up from 56% in the same quarter the year prior.
Gannett's and BuzzFeed's reports were a bit more bleak. Gannett's digital advertising revenue fell by 20.5% year over year in Q4, while BuzzFeed's advertising business — which includes display and pre-roll, but not custom or branded content revenue — fell by 27% in Q4 2022 to $50.5 million from $69.1 million in Q4 2021. Meanwhile, BuzzFeed's custom and branded content business experienced a 9% decline year over year, from $59.9 million to $54.8 million.
Subscriptions are scraping by
Gannett's earnings report indicated that publishers' digital subscriptions businesses were also feeling the economy's impact. Whereas the first three quarters of 2022 saw growth of between 115,000 and 118,000 net new digital subscribers each quarter, Q4 only saw 47,000 net new subscribers. And while its digital subscription business was up by 28.6% year over year, representing $35.5 million in Q4 2022, that's only a 3% increase over Q3 2022's revenue of $34.5 million, per Gannett's earnings report.
A positive note on its ability to convert readers is how the total number of Gannett's registered readers grew by 60% year over year, from 3.7 million to 5.9 million, according to Mike Reed, CEO and chairman of Gannett.
Total subscription revenue for Dow Jones (encompassing both digital and print) grew by 17% during the second quarter of their fiscal year 2023, and both Dow Jones and The Wall Street Journal saw digital-only subscriptions grow by 10% and 9%, respectively, year over year. However, compared to the first quarter of the fiscal year, total digital subscriptions were virtually flat for WSJ, moving from about 3.16 million to 3.17 million quarter to quarter.
To get off the plateau, News Corp.'s CEO Robert Thomson said during the company's latest earnings call that News Corp. will be "increasing the emphasis on upselling subscriptions with the bundling of Market Watch, the WSJ, IBD and Barron's," a similar strategy to the one the New York Times rolled out nearly a year ago when it acquired The Athletic.
Speaking of, The New York Times' digital-only subscription revenue was $269.2 million in Q4 2022, up 31% year over year, according to its Q4 earnings report. The number of net new digital-only subscribers increased by 240,000 during the quarter, a 33% increase from the previous quarter, when 180,000 digital-only subscribers were added. Not all publishers are struggling to keep reader revenue coming in, it appears.
Commanding commerce
Commerce was a boon for BuzzFeed during Q4, as it typically is during the lead-up to the holiday season. But not all publishers appeared to be in the same boat.
BuzzFeed's "commerce and other revenues" category — which includes product licensing and events — increased by 76% year over year, rising from $16.7 million to $29.3 million. This bump was largely due to the company's shopping event ComplexCon, which took place in November 2022, according to the company's CFO Felicia DellaFortuna.
Meanwhile, IAC's CEO Joey Levin said in the company's shareholder letter that Dotdash Meredith's e-commerce business had "excellent" conversion rates in the fourth quarter, but it was not enough to "offset precipitous declines" in performance marketing categories, like insurance and investing. Overall, Dotdash Meredith's digital revenue was down by 14% year over year in Q4, which was partially attributed to the "softening consumer demand impacting affiliate commerce revenue and performance marketing revenue," per the letter.
Looking ahead
Publishers shared conservative expectations regarding 2023, especially in the first quarter of the year.
"We do not expect the advertising market to substantially improve in the near term and anticipate a challenging first quarter but believe we can stabilize the financial picture on the Digital business at some point in the second quarter and begin to grow Digital revenue again in the second half of 2023," said IAC's Levin.
The New York Times' Caputo said he also expects the first quarter to be impacted further by the economic downturn. Overall revenue and digital ad revenue is expected to decrease by "low-single digits" in the first quarter of 2023, he said, pacing slightly better than what several other publishers reported earlier this quarter about their Q1 advertising businesses. Meanwhile, NYTimes' digital-only subscription revenue is expected to grow by 13% to 16% year over year this quarter, Caputo added.
News Corp.'s CFO Susan Panuccio already confirmed during the company's earnings call that the start of this year is on the same rocky terrain as last quarter. "January advertising trends were similar to December with revenues down versus the prior year, and we expect trends to remain challenged, especially given the ongoing pressures within the technology category, noting that visibility is limited as usual," Panuccio said.
BuzzFeed is fully anticipating a rough Q1 when it comes to advertising revenue, partially because that's the historical trend for the first quarter of any given year. But DellaFortuna said that they are expecting the macroeconomic trends from Q4 2022 will carry over to Q1, resulting in overall revenues in the range of $61 million to $67 million — a decrease of 27% to 33% year over year for the quarter, she said.
"I believe the future of digital media will be defined by the rise of creator led and AI powered content," said CEO Jonah Peretti, during BuzzFeed's Q4 earnings call. Based on the launch of its new AI-powered Infinity Quizzes product as well as the continued investment into its creator network, it appears that these two businesses will be the major strategy to combat revenue declines in the current quarter. [Editor's note: Read more below on how BuzzFeed is investing in AI.]
Overall, Gannett is anticipating that total revenue in 2023 will fall between $2.75 billion and $2.8 billion, according to CFO Doug Horne, representing a decline of 5% to 6.7% compared to 2022. But given the fact that the economic downturn hit starting in the second quarter of 2022, Reed added that year-over-year comparisons might look better than the reality of the business come Q2 2023.
What we've heard
"You have these third parties offering services that we don't really believe in, using our website, our intellectual property, without necessarily having our permission, and selling the services directly to our customers without us endorsing it, or indeed, making any money from it."

— The Guardian's Katherine Le Ruez on third-party verification firms
AI to the core
This year, BuzzFeed's AI-powered content will be "part of our core business," BuzzFeed Inc.'s CEO Jonah Peretti said during the company's Q4 2022 earnings call on Monday. Compared to its regular quizzes, BuzzFeed has seen more time spent and user engagement from the interactive Infinity Quizzes the company started creating last month using OpenAI's API.
That's an important metric for the company, given it experienced a 27% decline in time spent on its content in 2022 — mostly due to the loss of audiences on third-party platforms, per the company's earnings report.
The Wall Street Journal recently reported that BuzzFeed News' editor-in-chief Karolina Waclawiak is encouraging writers to produce more articles to boost BuzzFeed's traffic. But when Digiday asked Jess Probus, svp of BuzzFeed editorial, if AI technology was helping writers produce more quizzes — or produce them faster — she said that wasn't necessarily the goal. Not yet, anyway.
For now, BuzzFeed is working on training a "smattering" of writers on how to use the AI technology to improve the "very manual process" of quiz creation, Probus said. BuzzFeed's writers test different prompts for the AI tool to ensure its responses have BuzzFeed's "personality," she said. Probus declined to share examples of those prompts, calling them "part of our secret sauce."
"The hurdle for people is understanding the language of it … and how to write good prompts," Probus said. "We are just slowly ramping up the entire editorial team" and some of the video team, she said. The company is also looking at bringing the AI tools to BuzzFeed's network of creators to get them to create content in collaboration with BuzzFeed, Probus said.
"We're in a period where soon it will start to scale up and we'll have a lot more [AI-powered quizzes]. But we're also working on a lot of other non-quiz AI projects right now too to see where we want to really invest," she said. — Sara Guaglione
Numbers to know
550: The number of journalists that The Messenger, Jimmy Finkelstein's news media startup, plans to hire within its first year.
$400 million: The bid made by Group Black, a company built to invest in and grow Black-owned media firms, to acquire Vice Media.
10,000: The number of employees that Meta, parent company of Facebook and Instagram, is planning to lay off in an effort to flatten the company's structure. The company is also cutting 5,000 open roles.
What we've covered
Google's new AI tools and OpenAI's GPT-4 bring more 'maturation' to the AI race
Both Google and OpenAI rolled out new updates to their AI offerings yesterday, with Google announcing new capabilities in the morning and OpenAI releasing its much-awaited GPT-4 only a few hours later.
The flurry of news related to artificial intelligence might soon require people to have their own AI to just keep up with — and make sense of — all the updates.
Read more about the latest updates to AI tech and the role it might play in the media and marketing industries here.
Podcasters weigh the cost-benefit of producing video podcasts
Platforms like YouTube and Spotify are investing in products to help podcasters tie their audio shows to the accompanying video they produce. But is the cost of producing video a necessary investment for publishers with podcasts?
Three podcast executives at publishing companies said they are weighing the costs with the potential benefit of reaching a large, video-seeking podcast audience.
Read more about the growth of video podcasts here.
News publishers lament the role of verification firms in the programmatic market:
Media buyers keep insisting that the role of third-party verification firms are critical when assessing everything from brand safety to viewability in the programmatic market.
But news publishers feel powerless when their content is misclassified and subsequently demonetized by upwards of 30% compared to inventory deemed as "safe," according to Luis Romero, svp and head of sales in North America for The Guardian.
Learn more about how publishers are navigating the impact of verification firms in their programmatic businesses here.
Digiday+ Research: Fewer publishers seek revenue from selling products — even in this economy:
Selling products has never been publishers' bread and butter, but it has at least historically been a piece of their revenue puzzle.
It turns out, though, that puzzle piece has been getting significantly smaller over time.
Hear from 112 publishers about how this revenue stream factors into their businesses here.
Why publisher ad alliance Ozone is playing the long-game on 'underweight' advertising on premium editorial:
In an ad market mired in upheaval, the publisher alliance Ozone is an outlier.
It's not having to make sweeping cuts to keep costs down, nor is it struggling any more than it normally would for ad dollars. In fact, it's pretty much business as usual for the alliance.
Learn more about the role of Ozone in the ad market here.
What we're reading
The New York Times under Meredith Kopit Levien avoids the news crisis:
Acquisitions have been the lifeblood of The New York Times, fortifying its finances and continuing growth when other news publishers are facing declines, The Information writes, but without more M&A activity, can Kopit Levien keep it going?
What can be said about the future of Politico?
Under America-minded Axel Springer, Puck News reported that recent changes to Politico's leadership may not have been a shock after all.
G/O Media sells Lifehacker to Ziff Davis:
Lifehacker, a website focused on tips and tricks to make life better, was sold to Ziff Davis for an undisclosed amount, Axios reported.
Want to discuss this with our editors and members? Join here, or log in here if you're already a member.
https://digiday.com/?p=495685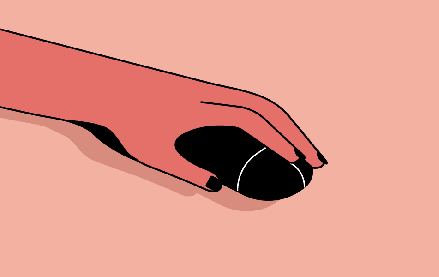 December 1, 2023 • 3 min read
People claim that the role of chief diversity officer is vanishing. However, AI is booming, and the CDO can help ensure responsible AI.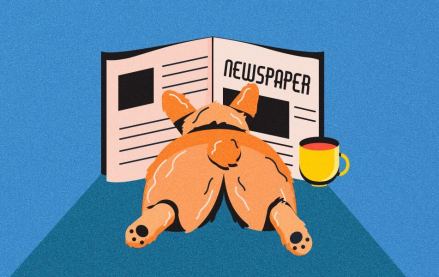 November 30, 2023 • 4 min read
Digiday+ Research found that publishers' programmatic ad revenue didn't quite live up to expectations this year, but they still see it as a growth area.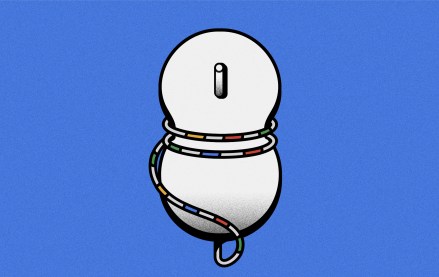 November 30, 2023 • 13 min read
For a couple of publishers, referrals from Google are down upwards of 60%.