Media Buying Briefing: Could virtual interns and brand safety bots be the future of AI for media agencies?
January 23, 2023 • 7 min read
•
•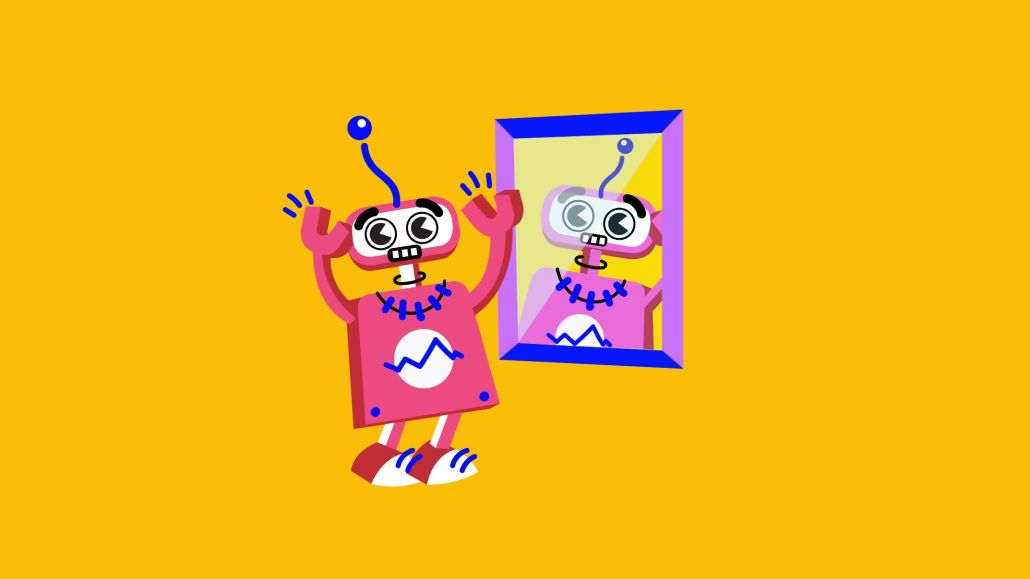 Ivy Liu
This Media Buying Briefing covers the latest in agency news and media buying for Digiday+ members and is distributed over email every Monday at 10 a.m. ET. More from the series →
Artificial intelligence may not be taking over media agencies' jobs yet, but some of this technology is already sitting, and working, next to you.
While machine-learning tools have saved time and brain-crunching for many on the data/research side of the industry, AI tech took serious steps just recently into the content and even creative side of media. Some agencies and digital studios are creating virtual influencers for social media and brands, claiming younger audiences share a strong connection to these fictitious characters.
Digiday has also reported on agencies using AI to innovate for clients and train machines to detect brand safety issues – from automating creative and segmentation processes to cutting down on tedious tasks that can save time and money. The creative work stream has been a popular area for agencies to test AI capabilities, some of which can help teams generate content and art within seconds.
Perhaps the larger question for agencies now is whether generative AI can adequately take on the work humans don't really want to do. The tentative and early answer seems to be yes.
One agency, New York City-based integrated marketing shop Codeword, is currently experimenting with developing an internship program with two "interns" created by artificial intelligence. The AI coworkers have names (Aiden and Aiko), identities and managers to report to for performance reviews.
Codeword's three-month internship program launched this month for the first time doesn't train human interns. Instead, Aiden and Aiko help out the firm's creative team of 106 people, with the equivalent of their hourly pay donated to pro-women in computing organization Grace Hopper Celebration. Codeword, which is part of WE Communications, said the goal is to explore what human and AI collaboration could look like in the agency world.
"Basically in late November, we were working on a big project and someone suggested maybe we can use generative art, because we were under a really intense deadline," said Kyle Monson, founding partner at Codeword. "Is it taking away any jobs? No, it's actually really helpful and saves everyone a lot of time."
While the interns won't produce client-facing work, they will start handling tasks machines are good at – producing content at scale. For example, they can create volumes of rough concept thumbnails for moodboards, do news and trend research or analyze voice and tone for the editorial team. The idea is to pass on this "grunt work" over to AI and integrate them to streamline the creative process, Monson added.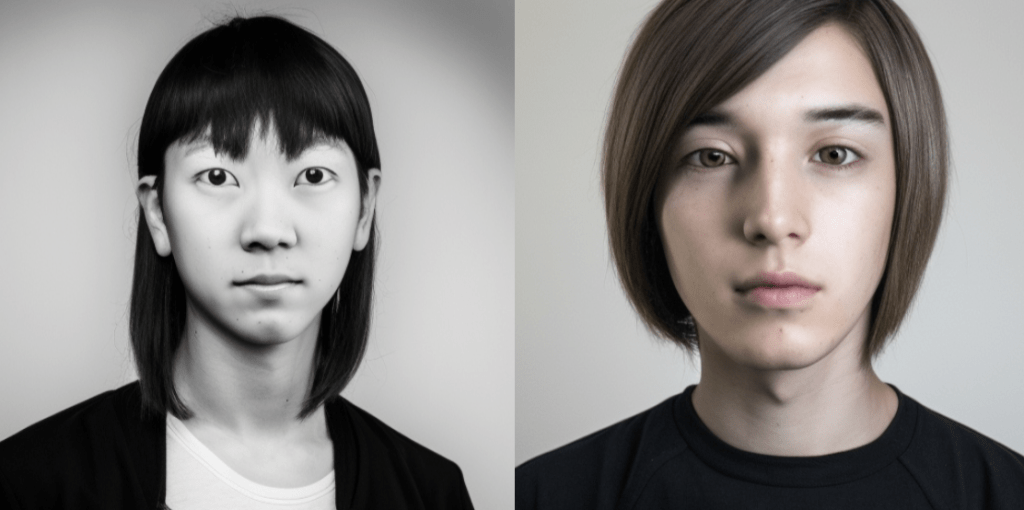 The internship program provides a learning experience for the agency. Aiko (left) and Aiden were designed to look androgynous and realistic, somewhat inspired by virtual influencers. Their names were the first to get generated based on names starting with "AI." The trainees report to the senior art director and senior editor on the team, and both will get internal creative assignments and share their experiences on the company blog and social media. They will also get performance reviews over the course of the internship.
"I think [AI] is going to be the story of the industry for the next 10 years," Monson said. "Clients are going to start asking for this, they're not going to want to burn a lot of hours and budget on processes that can be automated. My hope is that they're still committed to doing high quality work that only humans can refine and deliver."
Beyond "personnel", agencies also have been using AI for brand safety and research. Because bots can be programmed to perform repetitive tasks, they help to flag fake accounts or content and spam. At independent media agency Good Apple, AI is used to monitor content compliance across the client portfolio. This means monitoring where ads run and the content they run next to, which is very time consuming.
"AI has been able to help automate this by providing a first line of defense by monitoring, interpreting and alerting the team when potential issues arise," said Mark Sturino, vp of data and analytics at Good Apple. "AI bots allow us to go beyond basic viewability monitoring and read the content our ads appear alongside, determining at a specific creative level if that content conflicts with brand safety guidelines."
Digital agency Barbarian similarly enlists AI to support analysts in detecting unusual social media activity. The automation is an added layer for their human reviewers, who are sifting through conversations and looking for spikes and other abnormalities.
"We simply need to try to keep an eye on it," said Drew Himmelreich, senior analyst at Barbarian. "It remains an open question to what degree brands actually want to know what percent of their engagement is authentic."
Just last week, Horizon Media's ecommerce unit Night Market rolled out Neon, what it calls a proprietary AI platform that aims to grow advertisers' revenue by crunching separate media and commerce data streams together to optimize media spending. It may fall into a more classic use scenario, but it's yet another example of AI popping up across the media agency spectrum.
However, AI is not without its challenges, and not all bots are good. Social networks from Facebook to Twitter have been grappling with bot-generated content for years. But as digital marketing expert TJ Leonard explained it, AI may have the potential to change the business model of advertising as people actually change the way they interact online.
"Imagine if instead of typing questions into Google's search bar, consumers pitched their most precious queries to chatbots, like ChatGPT?" Leonard asked. "Rather than companies like OpenAI simply using the tried and true business models of today's web to monetize their audiences, it is much more likely that as new user interfaces emerge that pair better with AI, new business models will emerge."
Color by numbers
After some slowdown across advertising last year, it looks like digital advertising might pick up again in 2023. U.S. digital ad spending is expected to hit $297.4 billion this year, a 13.9% increase from 2022 (which totaled $261.1 billion), according to Statista's latest estimates. The global digital advertising market in 2023 is expected to reach $681.39 billion, accounting for 69% of the overall expenditure on media ads. And as Insider Intelligence predicts, the digital ad spend market will continue to grow exponentially, reaching $756.47 billion in 2024 and surpassing $800 billion by 2025. Ads on online devices include mobile, computers and other smart devices, and media ads includes email marketing, video content, search engine results and more. — AS
Takeoff & landing
Stagwell for the first time will have a beach activation at the Cannes Lions, called Sport Beach — which aims to let brands mingle and platforms with athletes as well as its own agency brands including 72andSunny, Anomaly, Assembly, Code and Theory, Doner, Gale and others.
Research firm Kantar launched a new offering, Vivvix, which blends its syndicated media coverage with Numerator's consumer intelligence data to create competitive advertising intelligence across digital and traditional media, including mobile apps, streaming, and social media. Andrew Feigenson serves as its CEO.
Personnel moves: B2B marketing agency The Marketing Practice, which is expanding its U.S. operations, hired Jeff Johnson to be its U.S. general manager … Design/engineering agency/consultancy Engine Digital tapped Accenture Song's Norma MacDonald as its vp of design, based in Toronto.
Direct quote
"NFTs 1.0. [were] focused on speculation, while NFT 2.0 [is more] focused on utility. That's now resonating in the mind of marketers where they're starting to understand we're moving away from JPEGs of apes because people thought they would get rich by buying them. [Marketers now] really understand that you can use Web 3 wallets and tokens and spatial web experiences to drive a more gamified immersive engagement with your consumer, particularly with the digital, mobile-first audience."

— Tyler Moebius, CEO of SmartMedia Technologies, talking about the evolution of NFTs into something that's actually useful for marketers and agencies.
Speed reading
https://digiday.com/?p=485122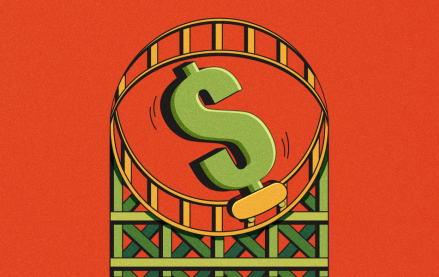 November 27, 2023 • 5 min read
This year's holiday spending season indicates earlier sales periods and audio trends that could attract more Gen Z consumers. Additionally, artificial intelligence and measurement will play a bigger role during these competitive times.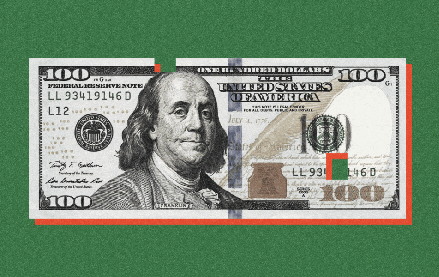 November 27, 2023 • 5 min read
Last week was largely overshadowed by all the drama around OpenAI, but it was also a big week for some of the startup's key rivals and partners.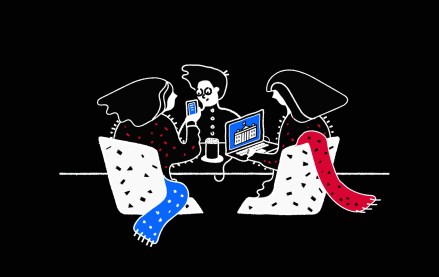 November 24, 2023 • 3 min read
With ongoing world conflicts and an upcoming presidential election, 60% of workers say they've talked politics with coworkers in the past year. But polarized viewpoints are also causing tensions at work.