Google is increasingly turning to resellers as it conducts the largest round of layoffs in its history
January 20, 2023 • 5 min read
•
•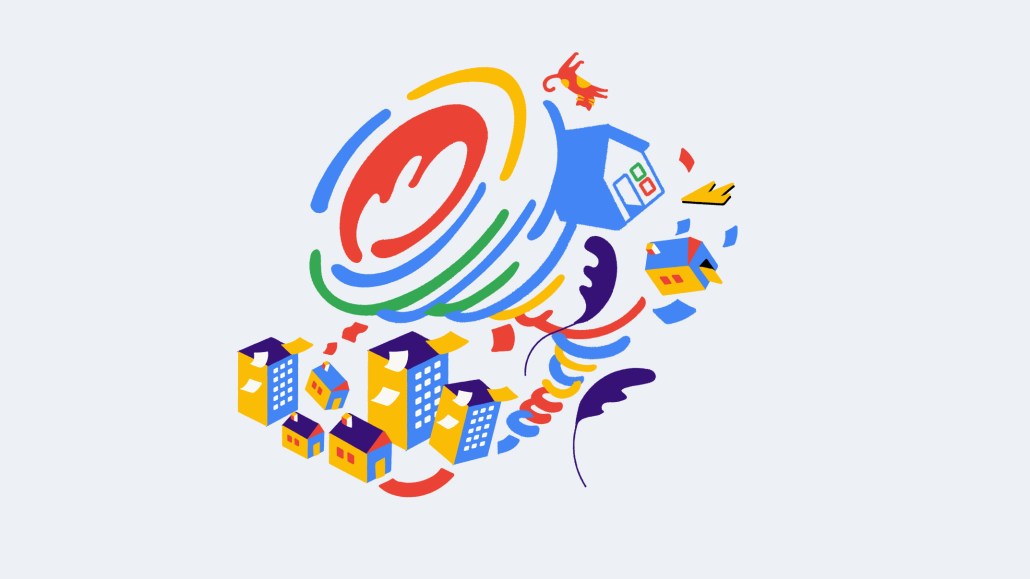 Ivy Liu
Alphabet today has confirmed that it plans to cut 12,000 jobs, reportedly the largest round of layoffs in its history, a development that comes as advertisers note a gradual shift in how Google deals with its largest paying customers.
The Google parent company ended weeks of speculation with confirmation of the job losses, amounting to 6% of its workforce, implemented to deal with the "economic reality… we face today," according to Alphabet CEO Sundar Pichai.
In a blog post, he claimed such measures, which echo similar cutbacks from its Big Tech cohorts, were made "to sharpen our focus, reengineer our cost base, and direct our talent and capital to our highest priorities."
A Google spokesperson was unable to respond to Digiday's request on how the cutbacks, which "cut across Alphabet, product areas, functions, levels and regions" will specifically impact its advertising operations by press time.
Although, it is worth noting that Pichai's memo makes several references to how Alphabet's investment priorities have been geared toward "pivoting the company to be AI-first" and that this has "led to groundbreaking advances across our businesses."
A shift in focus amid industry changes
In the weeks leading up to the announcement made today (January 20), separate sources told Digiday that insiders within the Google Ads team were bracing themselves for layoffs as far back as November.
One source, who cited direct conversations with leadership of Google advertising operations, claimed such discussions openly took place on the sidelines of this year's Consumer Electronics Show, and that cutbacks would focus on inefficiencies, especially surpluses emanating from its 2021 hiring spree.
I think Google has always wanted to be known as a technology company
"The world changes every year or two in our industry, so maybe you have people that were brought in during the huge bubble," added the source referencing the growth of tech companies in the wake of the Covid-19 pandemic. "There are a lot of people receiving very good paychecks that maybe aren't contributing to the top or bottom line like they were in 2021 or 2022."
In recent briefings with investors and press, separate equities analysts tipped job cuts at Google, forecasting that it would look to shore up overheads amid declining rates of ad spend, particularly among SMEs and rising costs.
In an advisory note published by Livy Investment Research earlier this week, analysts noted that staff cutbacks would be "low-hanging fruit" for Google to restore investor confidence after recent earnings and sales misses — its stock price rose 3% following today's announcement.
Google is helping to build a network of resellers
Meanwhile, separate sources within the media industry told Digiday that Google has been increasingly encouraging advertisers to engage with its network of approved resellers over the past number of years.
Some note how this has intensified over the course of 2022.
According to several sources, this strategy helps Google reduce its overheads related to advertising services and better positions the company as a SaaS outfit — an offering that Wall Street investors are likely to rate more positively, as opposed to a media services one.
Resellers such as these — think of companies such as Accenture Interactive, Incubeta, Jellyfish, Media.Monks or Smartly.io — service media buyers when it comes to the day-to-day running of ad campaigns using Google's suite of marketing services.
Multiple sources independently made such observations with Digiday in the week's leading up to today's announcement with each of them, who declined to be named due to commercial sensitivities, defining this approach as "outsourcing."
Digiday contacted a number of these companies for comment, but they declined to respond on record, although, separate sources from within such outfits informed Digiday that they expect a notable uptick in referrals from Google in the year ahead.
Roles Google was 'never really good at'
Separate sources also noted that Google is now directing even household name advertisers to engage with its platform via such players as it effectively looks to kickstart an ecosystem of third parties that can perform labor-intensive services that yield little margin.
According to one media executive, who controls an annual media budget of tens of millions of dollars, this model contrasts with earlier years when Google would directly contract with brands looking to work with the online giant.
Sources note that Google staffers are still proactively selling to, and supporting, advertisers with its Search and YouTube offerings. However, it is now difficult for advertisers to use the Google Marketing Platform, the umbrella unit housing its ad tech offerings such as its ad server, demand-side platform or Google Analytics, without the support of a third-party reseller.
Now they just have to deal with a small number of partners who are serving them
"Google [is] trying to get away from actually dealing directly with their client base… You used to get direct support when things would go wrong, and this used to form part of the contract you would have with the Google Marketing Platform," added one media-buying executive.
"I think the goal of Google is that resellers can take on a lot of the back and forth support, queries and ad hoc service requests that, in all honesty, it has never really been that good at."
A separate source with direct knowledge of how Google conducts business with advertisers noted that such changes, which have intensified over the last two years per multiple sources, mean that Google doesn't have to scale costly operations such as chasing payment.
"Those partner companies now manage all of the complexity around things such as billing with advertisers, taking care of things such as 30-day billing terms, that was costing Google a lot of money," added the source.
"Now they just have to deal with a small number of partners who are serving them," explained the source, noting how such parties receive payment from advertisers and agencies, and then pass fees along to Google.
Dan Larden, head of U.K. operations at TPA Digital, a consultancy that helps brands with their media operations, told Digiday that such a model is in keeping with how Google wants to position itself, but that this may irk some marketers.
"I think Google has always wanted to be known as a technology company, or at least a tech-led service. Although, one problem for advertisers is that they may get stuck in the middle of this, and struggle to understand the value of an enterprise group solution where they have to go through resellers."
https://digiday.com/?p=485357
December 6, 2023 • 3 min read
Although 2024 is shaping up to be a big year for ad spending with the potentially most expensive presidential election in history on its way, there remains some uncertainty in the industry — given the economic conditions and move toward cookie deprecation.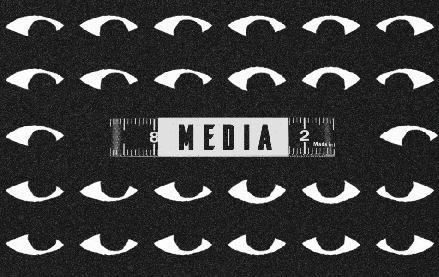 December 6, 2023 • 3 min read
VideoAmp introduced the ability to commingle various ID sets into its clean room technology, and it's already available to current users of VideoAmp's measurement software.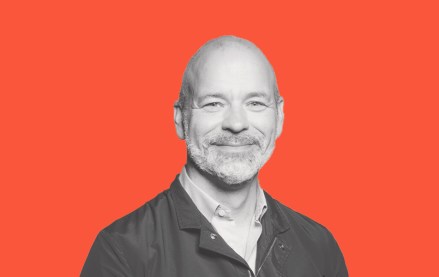 December 4, 2023 • 5 min read
Even with more than 20 agencies and 3,000 employees under its umbrella, parent Plus Company doesn't position itself as the typical holding company.