Media Buying Briefing: As UM and Walmart demonstrate, education is a key element to retail media growth
October 16, 2023 • 6 min read
•
•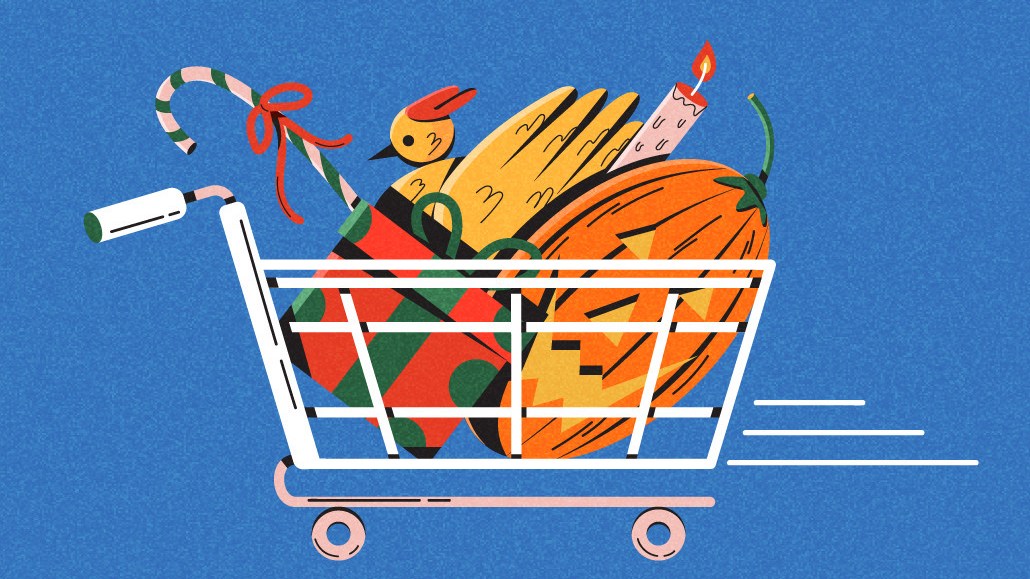 Ivy Liu
This Media Buying Briefing covers the latest in agency news and media buying for Digiday+ members and is distributed over email every Monday at 10 a.m. ET. More from the series →
In a bid to rapidly educate its own people on the latest innovations in the retail media space, IPG's UM has opened a space in its New York headquarters to let IPG employees and clients play with the latest commerce and retail media tech.
It's just the latest move by media agencies — given the white hot heat thrown off in the commerce media/retail media sector — to find any number of ways to harness that energy.
Meanwhile, Walmart — arguably the biggest retail player in the $110 billion commerce media space, besides Amazon — is offering a certification program that it hopes will educate agencies and brands on what Walmart Connect can do. Called the Walmart Connect Academy Ad Certification program, the retail giant partnered with GroupM to test out the effort's parameters and needs, tapping about 500 GroupM folk as part of a beta test. (More on this later.)
UM's installation — dubbed Marva's, in honor of Marva Sealey, IPG's long-serving receptionist, who's still there after 25 years — showcases several retail and commerce-related tech innovations from vendors, after putting out an RFI requesting them.
Participants in this first iteration of the store include Cooler Screens, Aki, Inmar and Flowcode, as well as Grocery TV and Instacart's AI-powered Caper Cart for retail/commerce media tactics. Amazon's Astro robot was taught IPG's floorplan to be able to deliver goods to employees at their desks. And iHeartRadio is providing an in-store station featuring future podcasts live from the space. UM client Behr also contributed paint to the remodeled space.
Amie Owen, who heads UM Commerce efforts in the U.S., explained that IPG staffers tend to head across the street from the holding company's West 33 St. headquarters to a Target to purchase any number of things, so she and her team decided to build a store in-house for educational purposes and for convenience.
"We had this empty space, so we said, let's build a store," said Owen. "We were brainstorming on how to keep people and get more people back into the office. There were a lot of people that didn't know what we did. So I said, why don't we make it an experience where people actually could see what [and how] you could buy in the store?"
Owen based the tech innovations of the store on the best responses received from the RFI, but also hinged it on four concepts her team believes to be fundamental to commerce media: convenience on the go, continuous availability, loyalty-driven sales, and the concept of "retail is media."
"The concept of a test store is common amongst retailers and is a great way to see, feel, and test innovation with low risk," said Greg Stevens, president of Turbyne, a retail media platform that integrates retailers' existing media assets to create a single place for retailers to plan, sell and execute their retail media strategy, as well as for the brands they're working with. "It's also a great way to reduce 'anxiety' of what's new, which is a key emotion to dial down to increase the odds of adoption." he said.
Stevens questioned the practicality of the effort, and cited a few innovations absent in the store, but he credited UM with finding a good way to offer hands-on training for staff.
Owen said the plan is to update the offerings annually, and show off those innovations to clients. "When we have new business or clients coming in, we want them to see it as well," she said. "How cool would it be if one of our clients said 'We want to try a retail experience, so can we test it out in your store first?' We can offer them that space now."
Walmart took a very different but no less hands-on approach to educating the industry on the potential of commerce media.
Not unlike the educational offerings made by Google and then-Facebook in the 2010s to help ramp up knowledge of their still-nascent ad platforms back then, Walmart's Academy will hand out one-year LinkedIn-enabled digital credential badges upon completion of coursework, a required passing score of 80% and completion of a feedback survey.
"This in-depth and comprehensive training and education democratizes access to Walmart Connect's best practices, across service types," wrote Kara Rousseau, head of marketing & Lightbox Creative at Walmart Connect, in a blog post last week. "Because the program is designed for hands-on-keys users, media planners, and data analysts alike – such as our agency partners or self-serve advertisers – we partnered with GroupM for an exclusive beta test to understand the value of certification for a range of user types."
The blog post also quoted Lauren Lavin, GroupM Nexus' executive director of commerce: "Our first-to-market access to Walmart Connect's certification program is enabling our commerce experts to better recommend, troubleshoot, activate and optimize our clients' campaign investments to help exceed their business goals."
Color by numbers
While Amazon hit the jackpot by picking up rights to Thursday Night Football — TV ratings are currently averaging over 14 million season to date, Amazon Prime is preparing to broadcast the NFL game this Black Friday, which could prove a boon for the e-commerce giant. TV measuring company EDO's holiday report looked at engagement trends in Q4 2022 across key categories impacted by holiday shopping, which includes ad performance in live sports and TV network specials. — Antoinette Siu
Here's what it found:
Live sports on Black Friday in 2022 outperformed the rest of the day's programming by 12%. Retailers that advertised during NFL games on Thanksgiving week also saw a 314% increase in total TV engagement compared to the week prior.
Holiday movie marathons, anyone? Ad engagement during TV broadcasts of holiday flicks decreased 9% last year, but Hallmark's Countdown to Christmas and Lifetime's specials outperformed each network's programming by an average of 6%.
The holidays won't be great for all advertisers. Automakers face a tough end of the year, with many still seeing supply chain issues and price hikes from 2022. Still, luxury auto ads with winter sales events were 11% more likely to generate engagement than all other luxury campaigns last year.
Takeoff & landing
Dentsu is transacting and guaranteeing multiple ad deals for clients it declined to name (but at least one is General Motors) solely off VideoAmp's ratings dataset. Using its Data Enabled Linear TV Activation (DELTA) platform, which uses VideoAmp's dataset, Dentsu can access inventory from Paramount, NBCU, Fox, Warner Bros. Discovery, A+E Networks, and others
Wavemaker expanded its remit with theme park operator Merlin Entertainment to become global media consultancy partner, with some $34 million in global spend. It adds to Wavemaker's existing duties as media agency for Merlin's UK businesses.
Brand safety tech provider Zefr said it's made its AI-powered Brand Suitability Solution available on Facebook and Instagram Reels, according to GARM specifications.
Personnel moves: Publicis' SparkFoundry named Stephanie Prager its president and client lead, bringing her over from X (Twitter) where she was vp, global business partners … The Mars Agency hired Todd Cywinski as its group senior vp of client leadership. He most recently was president and co-founder of Fintech Digital marketing agency … The&Partnership named Sam Lewis its new U.S. CEO, up from managing director of EMEA … Assembly Europe hired Dan Roberts to be its new head of search and e-commerce, coming over from Wavemaker where he had headed paid search … Milwaukee agency Hanson Dodge tapped Jeremy Whitt to be its new executive media director and member of the agency's leadership team. He comes over from fellow Milwaukee shop BVK where he was senior vp of media strategy.
Direct quote
"Although Publicis' results were undoubtedly stronger than other holding companies in the third quarter, the relative strength of media is probably aided as much by ongoing growth in proprietary trading services and market share gains as underlying growth in spending on a like-for-like basis."

— Independent media analyst Brian Wieser, assessing Publicis' Q3 earnings, which showed its media unit grew by high single digits, and he predicts is on track to hit $5 billion in net revenue for 2023.
Speed reading
Ronan Shields and Marty Swant continue to cover the monumental DOJ trial of Google intimately, musing on the ramifications if the DOJ wins its case, as well as looking at the digital giant's unique position in media.
Antoinette Siu looked at the latest efforts — and challenges — by media agencies to reach multicultural audiences beyond obvious moments like Hispanic Heritage Month.
Speaking of multicultural, Sara Guaglione spoke with a Black-owned publisher who resorted to purchasing traffic to offset a decline in referral traffic, but feared being labeled an MFA.
https://digiday.com/?p=521911
December 1, 2023 • 6 min read
It's hard to concisely capture the myriad ways ChatGPT and generative AI overall have shaped business culture and society in a single year.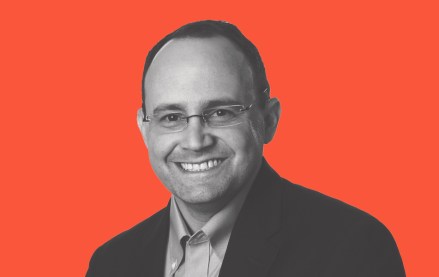 November 29, 2023 • 6 min read
McAfee's holiday shopping survey found 88% of U.S. consumers think hackers will use AI to "create compelling online scams."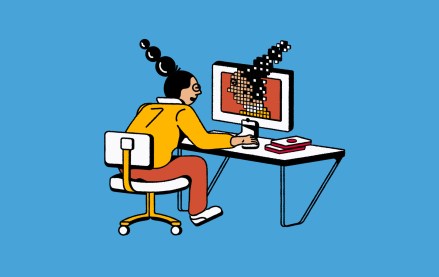 November 29, 2023 • 3 min read
Ad measurement firm Innovid's recent report on television insights revealed advertiser challenges around the growing gap between measuring media and optimizing campaigns across various services and platforms.